The sprawling city of Dallas and the extended Dallas-Fort Worth metropolitan area includes a vast and seemingly endless network of highways, interstates, and roadways that experiences thousands of commuters, visitors, and commercial drivers entering and leaving the area each day. Reach out to a Dallas car accident lawyer.
Unfortunately, busy roads, in combination with reckless and dangerous drivers, can result in motor vehicle accidents affecting bystanders and victims in other vehicles or nearby.
You may recover compensation if you suffer injuries because of a negligent driver in Dallas.
At Dolman Law Group Accident Injury Lawyers, PA, we represent car accident victims and help them pursue compensation through insurance coverage or the at-fault parties in the accident.
Why Choose Dolman Law Group Accident Injury Lawyers, PA, After a Dallas Car Accident?
Our Dallas car accident attorneys team can help you file and negotiate an insurance claim for your damages following a motor vehicle crash. We have decades of experience handling injury cases, and car accidents are no exception. We understand the hurdles and difficulties a car accident victim can face in the days and weeks following a car accident.
At Dolman Law Group Accident Injury Lawyers, PA, we have helped countless victims get compensation for their damages and losses following a car accident. When you are a victim of a car accident and suffer harm because of the negligence of a Dallas driver, we can help you sort through the messy aftermath of the crash and determine your rights and how much compensation you may be able to receive through a claim or possible lawsuit if necessary.
The team at Dolman Law Group Accident Injury Lawyers, PA, works tirelessly every day, handling claims and lawsuits on behalf of our clients that are victims of the negligent actions of others. When you are in an unexpected car accident, it can throw your life into a whirlwind of stress, confusion, and uncertainty. You may have painful injuries, medical bills piling up, and struggle to meet your daily responsibilities and living expenses because you cannot work after a crash. We can explain your rights and options based on the evidence in your case.
Contact us for your free consultation with our team so that we may learn about your case and discuss your options.
What Is My Dallas Car Accident Case Worth?
You will only need a short time to realize the enormous impact and disruption a car accident can have on your life. A Dallas car crash can cost a victim financially but can also have profound personal impacts that are difficult to value but cause significant difficulty and challenges.
Determining compensation for a car accident is more complex than you may first think. The calculation of damages is more than adding up medical bills and repair expenses. A car accident victim can suffer many consequences in the chain of events following an accident, causing additional losses and complications in their life.
Our lawyers can help you determine the maximum compensation you are eligible for under the law. We can closely examine all of your damages and ensure that we account for your total damages when filing a claim.
Examples of losses a car accident victim may incur include:
Compensation for medical bills, medical expenses
Loss of your income due to the crash, your injuries, and recovery
Physical pain and suffering related to your injuries, recovery, and complications that may arise.
Emotional and mental distress due to the accident and your injuries
Impacts on your enjoyment of life and quality of life
Compensation for vehicle repairs
Value of your vehicle if it is a total loss
Reimbursement for a rental car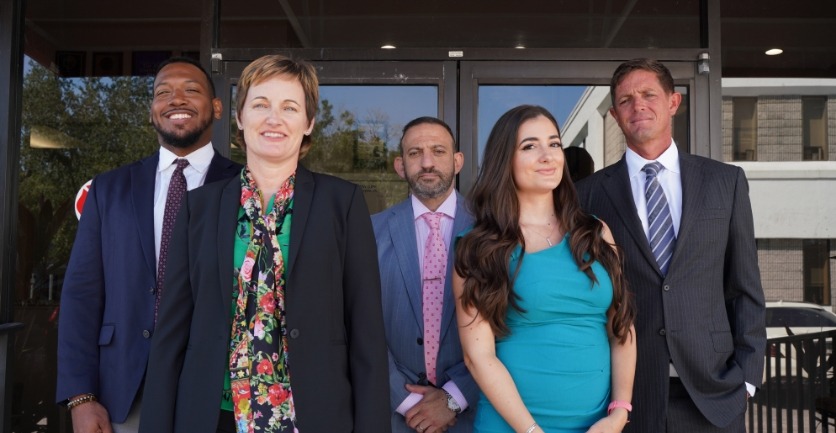 Car Accidents in Dallas
A car accident is an unfortunate circumstance that can happen to anyone. However, various major arteries can pose a car accident risk to travelers in the Dallas area. Dallas serves as a major destination and crossroad for some of the country's most traveled interstates, including I-20, I-45, and I-35.
Car accidents occur daily, with injuries and fatalities a common outcome when a serious collision occurs. The Texas Department of Transportation reports that Dallas experiences over 35,000 motor vehicle accidents yearly. Over 200 fatalities and over 15,000 victims can sustain injuries due to a Dallas car accident during a one-year time frame.
Most Common Types of Car Accidents
A car accident can happen in a multitude of ways. The situations that can give rise to a car accident vary, and the actions of another driver in the moments leading up to an accident can greatly influence who is at fault for the crash. As an accident victim, you may not know what was going on in the moments before a crash occurred and only know the devastating effects happening to you following the accident. Investigation into a car accident is something that can occur in stages.
While police officers may conduct a preliminary investigation, they can only consider what is before them at the crash scene, and their determination may not always reflect the reality of what occurred. Sometimes, evidence later recovered may reveal essential details necessary to help a victim prove their claim.
Insurance companies and your lawyer can conduct their investigations, which may reveal further evidence of how the accident happened. The cause of a car accident identifies the party responsible and, in turn, liability for your damages. Our car accident lawyers can help you determine the events leading up to the accident and how they can affect your claim and case.
Common causes of car accidents that occur due to negligence:
Driving under the influence of drugs or alcohol
Reckless driving
Road rage
Breaking traffic laws
Injuries That a Victim May Sustain in a Motor Vehicle Accident
Any motor vehicle accident can injure someone and cause them great physical, psychological, and financial difficulty. Injuries can cause pain and discomfort but can also interfere with a victim's life, such as restricting their ability to work or even care for themselves.
As an accident victim, you do not know the toll the injuries you sustain can take on your life. Beyond the measures necessary to get medical care and stabilize injuries following a crash, you will likely need continued medical treatment and follow-up from your medical provider. The severity of your Dallas car accident injuries can also influence how much your claim may recover.
Most common motor vehicle accident injuries:
Head injuries, including traumatic brain injuries
Paralysis and other spinal cord injuries
Lacerations
Fractures or broken bones
Dislocations
Soft tissue injuries
Burns
Scarring or disfigurement
Internal injuries
Fighting the Insurance Company for Damages After a Crash
You may not want to think about filing an insurance claim after a car crash. Unfortunately, most accident victims must do so to seek payment for their damages.
Insurance companies deal with car accident claims every day, but you do not. You may not know your rights after a crash. Calculating damages and who you can hold responsible is not something you want to deal with.
You should focus on recovering.
To avoid the hassle and forthcoming battle with an insurance company after a car accident, contact a car accident lawyer at Dolman Law Group Accident Injury Lawyers, PA. Let us focus on getting the money you need to pay for your damages. Our lawyers have an in-depth understanding of the law in combination with the knowledge of the insurance claims process and how to help their clients pursue compensation successfully.
What You Can Do After a Car Accident to Help Your Case
After a car accident, you may quickly begin to feel the stress of the event and the overwhelming uncertainty of what is to come. A car accident throws your life into chaos in a matter of an instant.
You have injuries you must recover from, but your focus may turn to what you are going to do and how you will meet the challenges you face because of your injuries and the costly damages that occur.
Victims may feel helpless, alone, and unsure of where to turn for answers about the accident and their rights. Take the time to understand your options following a car accident before you make any decisions. After a Dallas car crash, you can help us help you.
Adhere to Doctor's Orders and Treatments
A visit to the hospital for injuries from a car accident is only the first step for an accident victim as they try to work towards the maximum recovery possible.
An ER visit can stabilize your injuries and provide immediate treatment but does not entail the entirety of your treatment plan. You must follow up with your doctors to ensure you understand the road ahead for your recovery and the treatment plan. Continue with your treatment and rehabilitation as your medical team prescribes to ensure you are doing your part to maximize your healing and recovery.
Retrieve Evidence Accessible to You
Your medical records, a police report, and employment records can all prove your damages and who you can blame for the crash.
Keep and gather anything related to the accident, whether paperwork, photographs, or witness information. Any information or evidence you collect should make its way to your attorney so that they can help build and strengthen your claim.
Make a Journal
An easy way to help your claim is to take notes on anything relevant to the case you experience. This can include a journal referencing updates on your recovery and any problems you experience.
Additionally, developments on the case, including communications from outside parties, can also become relevant while resolving the claim or lawsuit. The passage of time can make it harder to remember details and dates, but by writing down your experiences, you can help yourself later when remembering important aspects of the case.
Contact Dolman Law for Help
When you can, contact us to discuss your car accident case. A car accident lawyer can improve the results of your claim. If a lawyer protects you from the beginning of the case, you have a better chance of reaching a positive outcome and the best compensation for your damages.
If You Suffer Injuries in a Dallas Car Accident, Contact Dolman Law Group Accident Injury Lawyers, PA
We work hard to help the victims of negligence in the Dallas community fight for the compensation they deserve under the law following a motor vehicle accident. Contact us at 833-552-7274 (833-55-CRASH) for your free case consultation. A member of our team can talk to you about your car accident and your rights under the laws in Texas.
The Dolman Law Group works with local counsel in any jurisdiction outside Florida for the purpose of filing lawsuits in jurisdictions wherein we are not licensed. Thus, we will follow each State's ethical rules to ensure a local attorney is involved.