Long Island is a bustling region, home to many suburban towns and beautiful beaches. Unfortunately, the high population density and numerous attractions make for congested roadways, which can lead to car accidents.
Major thoroughfares in Long Island include the Long Island Expressway (I-495), Sunrise Highway, and Northern State Parkway. Distracted, impaired, or aggressive drivers may make these already crowded highways and local roads, including Hempstead and Jericho, even more dangerous.
If you suffer injuries due to the reckless actions of another driver, New York's personal injury claims process is your path to compensation. A Long Island car accident lawyer from Dolman Law Group Accident Injury Lawyers, PA, will explain the process and the legal help we can provide to ensure your claim is as successful as possible.
Why Choose Dolman Law Group Accident Injury Lawyers, PA, to Represent Your Car Accident Claim?
At Dolman Law Group Accident Injury Lawyers, PA, we have a team of legal professionals with a shared mission: pursuing justice. While most of our clients will likely receive compensation through a negotiated settlement, our goal is to fight for the best possible outcome, even if that means going to court.
We are proud of our impressive case results, including:
A $750,000 settlement for a client who suffered a traumatic brain injury.
A $1,000,000 settlement for a car accident resolution.
A $380,000 award for a client who sustained a herniated disc in a rear-end collision.
From your free case evaluation to the conclusion of your case, we aim to keep you informed and provide you with the information you need to make decisions about your case and the resources to get the desired results.
The experienced car accident lawyers at Dolman Law Group Accident Injury Lawyers, PA, know the importance of having access to your lawyer. A local legal representative means you can meet with them at a convenient location. Contact us today to learn more about our firm and to receive a free case evaluation for your car accident in Long Island, New York.
How Much is a Long Island Car Accident Case Worth?
With thousands of collisions yearly, Long Island sees its share of car accident-related injuries. When a driver's carelessness causes an accident where you sustain physical injuries or property damage, you can claim against the at-fault driver's auto liability insurance policy.
According to the New York State Department of Financial Services, drivers of New York registered vehicles must maintain an insurance policy that provides at least $25,000 in bodily injury coverage per person and $50,000 per accident. Property damage coverage of at least $10,000 per accident is also a requirement.
If the at-fault party's insurance provider fails to fairly compensate the claim, either by paying it outright or engaging in a settlement agreement, you and your attorney can file the claim as a legal complaint (lawsuit) in civil court within three years of the date of the accident. If you cannot agree with the other party, a lawsuit brings the matter to a judge or jury to determine liability and the compensation you receive.
Car accident victims commonly ask: "How much is my claim worth?" This is a difficult question to answer. There is no one-size-fits-all approach to valuing a claim. Just as every accident is unique, so is each set of injuries, damages, and long-term consequences.
However, factors that commonly have an impact on the overall value of a claim include:
The amount of insurance the at-fault party has: Insurance covers the payment of most car accident injury claims, and these policies have policy limits, which refer to the maximum amount of compensation available for the claim. This is why you need an attorney to determine all sources of liability and insurance resources available to compensate for the claim, including coverage from your policies.
The severity of the injury: More severe injuries will almost always have a higher claim value, as they typically result in higher medical expenses, more time lost from work, and sometimes permanent disabilities that impair your ability to earn an income and live independently. If you suffer permanent injuries, you generally receive compensation to cover the costs of your continued treatment and future medical care for the remainder of your life.
The clarity of liability: When you file a personal injury claim against a policyholder's auto liability coverage, the insurance company hires a claims adjuster to evaluate the claim and determine if the insured is liable for the accident that caused your injury. If the insurer disputes the insured's liability, they may reduce their offer or refuse to settle the claim.
Your patience throughout the process: Personal injury claims can take time. Common factors that may cause delays include the duration of your medical treatment and the time it takes you to achieve maximum recovery, the inefficient filing of the police report, and the length of the settlement negotiations. While receiving an offer very quickly is possible, obtaining one that provides fair compensation often takes time.
You must not trust an insurance company's intentions when valuing your claim. They don't usually investigate the full spectrum of your options and may use overly simplified approaches to calculate the damages owed to you. This value typically lacks certain types of compensation, including pain and suffering.
While we cannot provide an estimate without a full review of your circumstances, we take a more nuanced and accurate approach to claim valuation than any your insurance company will likely offer.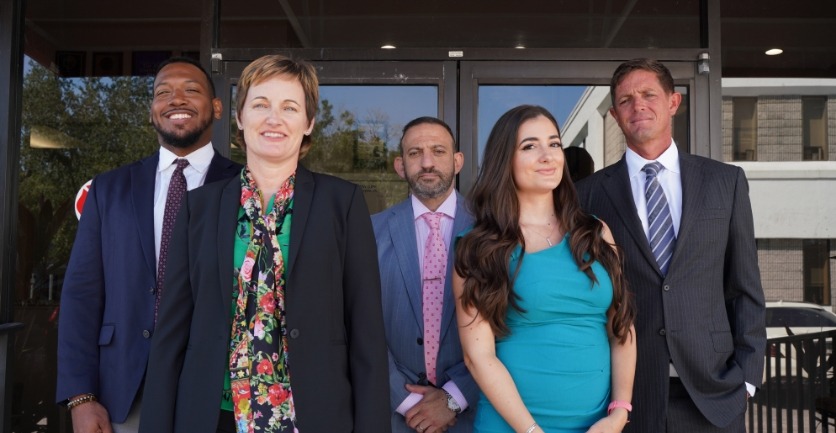 Types of Compensation You Can Seek
In Long Island, you can seek compensation for the costs you incur and the psychological damage you suffer as a result of an accident, including:
Medical expenses, including expenses for emergency treatment; ambulance transport; hospitalization; the services of physicians, surgeons, and other members of your healthcare team; prescription medications; physical therapy and rehabilitation; the provision of home healthcare services; placement in a long-term nursing facility; and assistive devices, such as crutches or prosthetic limbs.
Income loss for time off work due to injury.
Lost earning capacity, which occurs when the injuries you sustain in the accident result in permanent disabilities that prevent you from working.
Property damage sustained in the accident, such as repairing or replacing your vehicle.
Physical and emotional suffering, mental distress, loss of enjoyment of life, and other quality-of-life consequences.
Common Causes of Car Accidents on Long Island
Human error is the most common cause of accidents in Long Island and elsewhere.
The most common factors include:
Driving too fast for the traffic and weather conditions.
Failing to yield the right-of-way.
Changing lanes improperly
Following another vehicle too closely (tailgating).
Driving while distracted.
Driving under the influence of drugs or alcohol.
The list above includes some of the most common causes of car accidents, but there may be additional contributing factors. Your lawyer can gather evidence and documentation and recreate the accident to determine the contributing factors.
Car Accident Injuries and Their Consequences
Just as there are many reasons why accidents occur on Long Island roads, many types of injuries can result from a crash. While some incidents may be more likely to cause lasting damage than others, any type of collision between two or more motor vehicles places you at risk of injury.
The most common types of injuries from car accidents include:
Catastrophic injuries: These present a high likelihood of permanent disability that will prevent the sufferer from earning an income or living independently and include traumatic brain and spinal cord injuries. The brain and spinal cord have a limited ability to heal from damage, meaning that the impacts of the injury can be life-long and require additional compensation to account for permanent income loss and other long-lasting consequences.
Broken bones: While these typically heal within weeks or months, they can result in chronic pain, loss of mobility, and other long-term issues.
Internal injuries: Dangerous blood loss can result from these types of injuries.
Burns: Contact with caustic automotive chemicals or the heat or flames resulting from the accident can cause these injuries.
Traumatic limb damage: This refers to injuries that result in amputation or the permanent loss of the use of a limb.
Soft tissue damage: This includes damage to ligaments, muscles, and joints. One common type of soft tissue damage from accidents is whiplash, a neck injury resulting from the head snapping back and forth due to the force of the crash.
Challenges with Insurance Companies in the Car Accident Claims Process
The personal injury claims process is challenging, particularly when dealing with insurance companies. This is one of the many reasons that the guidance of an experienced car accident lawyer is so valuable in the aftermath of an accident. Insurers are vested in minimizing their financial exposure in the claims process.
As a result, they may employ various tactics to devalue or deny your claim, including:
Questioning the severity of your injuries.
Arguing that your injuries were pre-existing or unrelated to the accident.
Disputing your account of the accident.
Offering unreasonably low settlement amounts in the hopes that you will accept them out of desperation.
Having an experienced car accident attorney on your side can help level the playing field and ensure you receive the full and fair compensation you deserve. At Dolman Law Group Accident Injury Lawyers, PA, our team has extensive experience negotiating with insurance companies and advocating for our client's best interests.
How to Protect the Value of Your Long Island Car Accident Claim
The following steps outline how you can protect the value of your car accident claim and improve your chances of receiving full and fair compensation:
Follow your doctor's treatment plan and attend all medical appointments. This not only aids in your recovery but also demonstrates the seriousness of your injuries.
Retain all injury-related receipts and bills, including those for medical expenses, property damage, and any other costs you incur due to the accident.
Promptly respond to your attorney's requests for information and documentation. This keeps your claim moving forward and ensures that your attorney has the necessary evidence to build a strong case for you.
Keep a journal detailing your daily level of pain, emotional struggles, and how your injuries impact your life. This can serve as valuable evidence when seeking compensation for pain and suffering.
Contact Dolman Law Group Accident Injury Lawyers, PA, for a Free Case Evaluation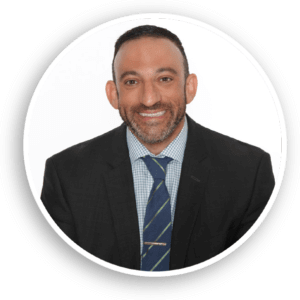 Are you the victim of a Long Island, NY, car accident? You don't have to face the complex claims process alone. The experienced car accident lawyers at Dolman Law Group Accident Injury Lawyers, PA, can provide the legal support you need to seek the compensation you deserve. Contact us today for your free case evaluation and learn how we can help you with your claim. Call 833-552-7274 (833-55-CRASH) or complete our online contact form.
The Dolman Law Group works with local counsel in any jurisdiction outside Florida for the purpose of filing lawsuits in jurisdictions wherein we are not licensed. Thus, we will follow each State's ethical rules to ensure a local attorney's involvement.