As with any college town or major tourist destination, Gainesville sees its fair share of traffic. Moving in and about the city can be a bit chaotic, from the busy highways to the congested streets surrounding Ben Hill Griffin Stadium. But while bad traffic can be a headache for some, it can have devastating consequences for others.
The sad reality is car accidents happen every day in Gainesville. These accidents leave victims hurt, scared, and overwhelmed. If you or someone you love is trying to process the aftermath of a car accident, help is available.
At Dolman Law Group Accident Injury Lawyers, PA, our experienced legal professionals work hard to help victims get what they deserve. Contact a Gainesville car accident lawyer at Dolman Law Group Accident Injury Lawyers, PA, to learn more about your legal rights and set up a free initial consultation.
Table of Contents
Dolman Law Group Accident Injury Lawyers, PA: Helping you get what you deserve
In 2004, Matthew Dolman started Dolman Law Group Accident Injury Lawyers, PA, with one purpose: to help people. Since then, he has grown his team and expanded to offer services across the Florida coast. When you work with Dolman Law Group Accident Injury Lawyers, PA, we want you to feel like you matter. Many of our attorneys for car accidents have personally struggled with your challenges and know the road you face.
When you choose an attorney, you must feel confident in your decision. Your personal injury attorney should be an aggressive advocate and work to get to know you and your needs.
At Dolman Law Group Accident Injury Lawyers, PA, we believe in personal connection and will always listen to what matters to you the most. We take our job seriously and will fight to help you get what you deserve.
Results for our clients
Following a car accident, money quickly becomes a top concern. From medical bills to car repairs and missed time from work, victims often focus on how they will pay for everything instead of what matters the most - their recovery. At Dolman Law Group Accident Injury Lawyers, PA, our mission is to get you the resources you need to rebuild your life.
While these examples do not guarantee success, we share some results we have achieved for past clients below.
$5 million recovered after a car accident resulting in severe burns
$1.58 million for two herniated discs following a car accident
$939,000 after a rideshare accident
$425,000 for a car accident resulting in a lower back injury
Your rights following a Gainesville car accident
We often talk to victims who don't understand their rights following a car accident. As a society, the insurance company has conditioned us to contact it and hope it fixes our car. Half the time, even this is a battle.
However, your rights extend beyond getting your car repaired. Under Florida law, a person injured in a car accident has the right to recover reasonable damages if that accident was someone else's fault. Further, your personal injury protection policy (PIP) will cover 80 percent of your medical costs or lost wages following an accident, regardless of who was at fault.
So why don't insurance companies tell you this when you call to make a claim? Because insurance companies are in the business of making money. This means they will pay out as little as possible and won't tell you about all the benefits you have.
Consult an experienced Gainesville car accident attorney after any accident involving injuries. We will tell you everything the insurance company will try to hide from you.
Beyond your PIP policy, your attorney can help you determine the actual value of your case and demand compensation from the other party's insurance company.
Each case is different, but common damages your attorney will fight for include:
Medical bills, including doctor visits, surgeries, medications, and rehabilitation services
Lost wages
Pain and suffering
Whether you are a permanent resident of Florida or just visiting, you have the right to fight for compensation if an accident injured you here.
Five causes of Gainesville car accidents
Probably the most frustrating thing about car accidents is that most of them are preventable. Most of the time, accidents happen because of a person's poor choices or negligence. Some of the most common causes of car accidents include:
Distracted driving
Distracted driving is one of the biggest dangers drivers face on the road. According to the National Highway Traffic Safety Administration (NHTSA), distracted driving caused 3,100 deaths in one year. In Florida, the most recent report from the Florida Department of Highway Safety and Motor Vehicles revealed that distracted driving caused 314 deaths.
Distracted driving is a severe problem that hasn't seen much improvement over the past several years. And while drivers may use various excuses for why they were distracted, most of the time, it comes down to a simple disregard for those around them.
Common examples of distracted driving we continue to see include:
Talking or texting on the phone
Conversations with other passengers
Adjusting the radio
Looking at animals, objects, or other vehicles outside of the vehicle
Eating
Putting on makeup
Finding directions
Failure to yield the right of way
Right-of-way laws tell drivers where to stop, how to merge, and who has the right to move when two vehicles meet. Accidents happen when drivers don't know the law or fail to abide by the law. This often occurs when someone is new to town or doesn't know their way around.
These accidents commonly occur at intersections but can also happen:
On highway onramps and off-ramps
In parking lots
At residential or commercial driveways
Because right-of-way accidents often find drivers arguing over who was at fault, it is always best to talk with an experienced car accident attorney. At Dolman Law Group Accident Injury Lawyers, PA, we'll review your evidence and use it to build your case.
Speeding
Everyone has an excuse for speeding. "I was late." "The person in front of me was going too slow." "It's boring driving slow." And, of course, "What's the big deal?"
The big deal is that speeding is dangerous. Not only does it increase stopping distance and decrease reaction time, but it also exponentially increases the likelihood and severity of the injury.
In the most recent year for which data is available, the NHTSA reported over 11,000 speeding fatalities. This number is far too high. We believe speeding is a blatant disregard for the safety of others and will help you fight for justice.
Driving under the influence
It is a sad reality that driving under the influence continues to be a problem. But the facts show that drunk driving kills about 32 people daily, or one person every 45 minutes. When a person drinks and drives or drives under the influence of drugs, their ability to drive safely diminishes.
Common effects of drunk driving include:
Difficulty concentrating
Slower reaction time
Poor decision making
Reduced coordination
Poor vision
Trouble staying awake
Poor visibility
Poor visibility can make driving challenging. But even if someone claims they did not see you, that does not reduce their responsibility to avoid a collision. Every time someone gets on the road, they have to do so with consideration as to whether they can do so safely. If visibility becomes an issue, they should safely get off the road.
Many factors can affect visibility. These include:
Rain
Fog
Sun glare
Buildings
Other vehicles
Landscaping
In most cases, the driver is responsible for a collision if they claim they did not see you. However, if the accident resulted from improperly maintained trees or illegally parked vehicles, there may be more than one party to blame.
Injuries following a Gainesville motor vehicle collision
Injuries are widespread after an accident. Even a "minor" accident can result in painful injuries. Following an accident, prioritize your health. That's why we always recommend victims visit the doctor following an accident, regardless of how serious an accident may seem.
You deserve reasonable compensation when an injury causes you pain or missed time from work. Typical car accident injuries include:
Soft tissue injuries
Soft tissue injuries are one of the most common injuries after an accident. While these injuries often resolve on their own and may require little treatment, they can be painful. Soft tissue injuries can sometimes worsen and require further medical intervention. In this case, you may need to miss time from work or take time to rest while your injury heals and you recover.
Examples of soft tissue injuries include:
Whiplash
Strains
Sprains
Cuts
Bruises
Treatment options for these types of injuries often include:
Rest
Ice or heat
Massage
Chiropractic therapy
Though a soft tissue injury may seem minor, consult a doctor after any motor vehicle accident. Your care provider can rule out any more severe issues.
Traumatic brain injuries
Traumatic brain injury (TBI) refers to any damage to the head caused by an external force. This includes a penetrating wound or a blow to the head. The CDC lists motor vehicle accidents as one of the leading causes of TBIs. Consult a healthcare professional immediately if you hit your head during an accident or experience any TBI symptoms.
TBI symptoms include:
Headaches
Dizziness
Nausea
Mood changes
Difficulty concentrating
Loss of consciousness or difficulty staying awake
Sensory changes including loss of sight, hearing, or smell
For a complete list of symptoms, visit the CDC page for traumatic brain injuries and concussions.
Spinal cord injuries
Motor vehicle accidents are the leading cause of spinal cord injuries, accounting for nearly half of all injuries. Spinal cord injuries occur when a force or penetrating wound injures the spinal cord. This can lead to immediate or delayed paralysis.
One thing to understand about spinal cord injuries is that they do not always result in immediate paralysis. In fact, in some cases, if you catch it soon enough, treatment can reverse swelling and reduce any permanent injury, so seek immediate treatment.
Symptoms include:
Extreme pain or pressure on the spine
Difficulty standing or walking
Loss of feeling in your limbs
Tingling or numbness
Loss of bowel or bladder control
Difficulty breathing
Mental health issues
There is no questioning that car accidents can be scary. The very nature of these accidents can cause anxiety and fear. Car accident victims may experience mental distress following an accident. The likelihood of this goes up with the severity of the accident.
Take your mental health seriously after an accident and treat it just as you would a physical condition. Help is available, and treatment options may provide relief.
Regarding car accidents and personal injury, mental health injuries are just as valid as physical ones. If you are suffering, you must tell your healthcare provider and attorney.
Examples of mental health conditions that may occur after a car accident include:
Accidents can also cause emotional distress, with symptoms including:
Fear
Sadness
Difficulty sleeping
Agitation
Loss of enjoyment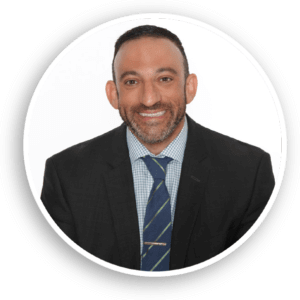 Our Gainesville Car Accident Lawyers Are By Your Side
At Dolman Law Group Accident Injury Lawyers, PA, we fight passionately for victims. We believe no insurance company should ever take advantage of an injured person. We work vigilantly with every case we take to ensure our clients get the help they need. Now is when you need to take care of yourself and surround yourself with people who will support you. After an accident, we're here to help.
Regardless of the type of injury you suffer, an experienced Gainesville car accident can help you fight for justice and appropriate compensation. Call Dolman Law Group Accident Injury Lawyers, PA, at 833-552-7274 (833-55-CRASH) or fill out our online contact form for your free initial consultation.
Client Testimonial
"AMAZING and understanding attorneys! Did great on my case and I highly recommend Dolman Law Group Accident Injury Lawyers, PA for anyone that has been injured in an accident!"
Rating: 5/5 ⭐⭐⭐⭐⭐
Koralis R.
Jan 2020
Read more reviews on Google!