Gainesville is a bustling college town ripe with activity and attractions. The city is home to the University of Florida and sees millions of visitors annually. Residents and guests travel the city to engage in recreational activities, visit local sites, and cheer on the hometown team. Unfortunately, the frequent movement and influx of travelers mean that there is often a higher risk of accident or injury.
Whether you are a resident or visiting from out of town, understanding your rights when you are injured is integral to getting the care you need.
At the Dolman Law Group Accident Injury Lawyers, PA, our job is to help victims access the resources they need to recover and rebuild their lives. Contact the Gainesville personal injury lawyers at Dolman Law Group Accident Injury Lawyers, PA, to learn more about your legal rights and receive your free case evaluation.
Table of Contents
Dolman Law Group Accident Injury Lawyers, PA: Trusted advisors to help with your personal injury case
After an accident, it's easy to feel like your head is underwater. Trying to navigate your medical care, keep up with doctor appointments, and work with the insurance company can feel overwhelming. But at a time like this, all you should be focusing on is your recovery.
The attorneys at Dolman Law Group Accident Injury Lawyers, PA, understand this stress. When you work with us, we aim to lessen your burden by taking care of the legal aspects of your case. We'll get to know you and your needs and take care of any insurance negotiations so you can focus on what matters the most—you.
Our team of legal professionals is compassionate and understanding. Now is when you feel like you have someone who will fight for you and who you can trust. With offices throughout Florida, we're here to make getting the representation you deserve easier.
Our past results
Personal injury cases are diverse and complex. And no two cases will turn out the same result. As attorneys, our job is to understand the uniqueness of each case and determine what each client needs. For over 20 years, we have found justice for clients and demanded accountability.
Here is a sample of some of our past results, but do not construe them as a guarantee of an outcome in your claim:
$6.7 million wrongful death case
$5 million payout for severe burns following a car accident
$3.85 million after a truck accident resulting in a brain injury
$1.4 million payout for a motorcycle accident resulting in multiple serious injuries.
$425,000 for a car accident resulting in a lower back injury.
$300,000 following a restaurant slip and fall accident
Many factors determine the value of your personal injury case, including the severity of your injuries, the circumstances relating to your accident, and the available policy amount. For more information, contact Dolman Law Group Accident Injury Lawyers, PA, to speak to one of our legal professionals.
When you need a personal injury attorney
Personal injury is a practice of law that focuses on victims dealing with the aftermath of an accident or injury. Under the law, you may have the right to financial compensation if someone else caused your injuries, and you can prove you suffered actual damages.
At Dolman Law Group Accident Injury Lawyers, PA, we handle several different types of personal injury matters. Common examples of cases our attorneys take on include:
Motor vehicle accidents
Motor vehicle accidents are one of the leading causes of injury and death in the United States. A recent report from the Florida Department of Highway Safety and Motor Vehicles cited over 400,000 collisions during one year. Of these, over 60 percent resulted in injury.
Injuries after a motor vehicle accident can vary greatly. Unfortunately, insurance companies are notorious for downplaying accidents and telling victims their injuries "just aren't that serious."
At Dolman Law Group Accident Injury Lawyers, PA, our job is to look at the whole accident and demonstrate how your injuries affect each facet of your life. Through this, we'll help you fight for a settlement commensurate with your actual loss.
In addition to car and truck accidents, we help victims who have suffered losses from:
Large truck accidents
Motorcycle accidents
Pedestrian and bicycle accidents
Bus accidents
Rideshare accidents
Premises liability issues
Premises liability refers to a property owner's legal obligation to maintain their land and buildings. In essence, the law provides that all property owners must limit the chance of injury on their premises. The duty owed depends on the visitor's status at the time of the injury, with the greatest responsibility of care going to guests.
To have a premises liability case, you must show:
There was a dangerous condition, and the property owner was aware of or should have been aware of such a condition.
The property owner failed to take proper action to remedy the condition.
The dangerous condition directly resulted in your injuries.
While property liability may seem complicated, it is relatively straightforward and covers some of the most common types of accidents, including:
Slip and fall accidents
Swimming pool accidents
Dog bites
Inadequate security
Fire
Chemical exposure
If negligence injured you at someone's home or business, you might have a personal injury case. Contact Dolman Law Group Accident Injury Lawyers, PA, for your free initial consultation.
Medical malpractice
As a patient, you put your trust in your care provider any time you seek treatment. We count on our doctors, nurses, dentists, and other care professionals to improve the condition we seek help for. But looking at the number of medical errors is nothing short of startling.
According to a recently published report, approximately 400,000 hospitalized patients experience preventable harm each year. One hundred thousand patients die as a result of medical errors. These numbers are unacceptable.
Medical malpractice comes in many forms. As a patient, you should never tolerate inadequate care. You might have a medical malpractice case if your treatment resulted in injury or a delayed diagnosis.
Examples of cases we see from our medical malpractice clients include:
Delayed or missed diagnosis
Improper medication
Misread lab results
Foreign objects left in the body
Inadequate follow-up care
Unnecessary surgery
Surgical errors
Birth injuries
Anesthesia errors
Nursing home abuse
According to the National Council on Aging, about one in ten adults over 60 has experienced elder abuse. Often, this abuse is at the hands of a caregiver or nursing home. Elder abuse comes in many forms. Unfortunately, the adult cannot or is too afraid to report the abuse.
While some abuse may be evident, other types may be harder to spot.
Examples of abuse include:
Physical or emotional abuse
Physical or emotional neglect
Financial abuse
Sexual abuse
Any type of abuse can cause severe physical or emotional injuries. If you suspect abuse, reach out right away. An experienced personal injury attorney can help you gather evidence to build a case against the responsible party or parties.
Defective products
Consumers purchase and use millions of products every year. And for the most part, these products are safe and function as expected. The issue arises when a product directly causes harm to the consumer without proper warning of risk.
Every person in the supply chain, from the parts manufacturer to the product distributor, must ensure the safety of a product. If the product is defective, dangerous, or sold damaged, one or more parties may hold financial liability for any resulting injuries.
Generally, there are three reasons a product liability case comes about:
Design error
Manufacturing error
Failure to warn
We have extensive experience working with product liability matters at Dolman Law Group Accident Injury Lawyers, PA.
Our product liability experience includes:
Zantac
CPAP machines
Mirena IUD
NuvaRing
Roundup
Talc powder
To view a complete list, visit our information page on defective medications and bad drugs.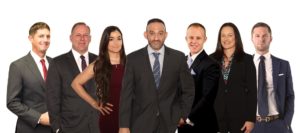 What to expect when you work with a Gainesville personal injury attorney
At Dolman Law Group Accident Injury Lawyers, PA, our number one priority is to help make our clients whole. What does this mean? A severe injury can take a lot from you. More than you may even initially realize. When an accident happens because of someone else's negligence, you deserve reasonable compensation to help you return to life the way before the accident.
There are many factors we will look at when we take a case. This includes your life before the accident, how the accident happened, and what you lost due to the accident. We will then consider what it will take to help make you "whole." Here's a general breakdown of what you can expect:
Stage 1: The initial intake
Your process begins when you call our office to set up an initial consultation. Our intake specialist will get some basic details from you and set up a time for you to meet with one of our attorneys.
At your initial meeting, we'll discuss what happened, whether either party had insurance, if you have an open claim, and what treatments you received. Bring supporting documents to this meeting.
This may include:
Your insurance information (including health or auto insurance)
The other party's information (including insurance and contact details)
Police or accident reports
After visit reports from any doctor visits
A list of all care providers and current medication
Your attorney may need more information, so be sure to ask what you can bring before your first appointment.
Stage 2: Discovery
If one of our attorneys chooses to take on your case, the next stage is discovery. The discovery stage is where we gather information to build your case. This is why it is helpful to bring your list of care providers to your initial consultation so we can get a jump start. Your attorney will review your medical, insurance, and other accident records.
At this stage, your attorney may also:
Talk to your care providers
Begin negotiations with the insurance party
Talk to witnesses
Request phone, employment, or DMV relating to the other party
Review receipts and begin to calculate expenses
Stage 3: Negotiations
Negotiations typically begin early on in the case and are ongoing. In most cases, the insurance company will not offer you what your case is worth early on. In some cases, they may never.
Your attorney will work with the insurance company to determine your case's fair valuation. At each stage, it will be up to you whether you choose to accept or deny the offer. Once you accept an offer, you can no longer pursue compensation in this matter. Your attorney will provide input about the fairness of the offer.
Stage 4: Closing the case
If you accept an offer from the insurance company, your attorney will draft the final paperwork to settle your case. Once your attorney receives a check, they will pay any outstanding bills to your care providers and deduct the agreed-upon attorney fees. At this point, you will receive your final settlement check.
The case will go to court if you cannot agree with the insurance company. Statistically, the majority of all cases settle outside of court. Once you go to court, a jury will hear both sides of the case and decide whether the other party was negligent and any damages owed. Once again, your attorney will deduct any expenses and issue you a final check.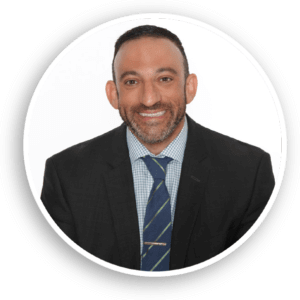 Call our Gainesville personal injury lawyers today
If you or someone you love is dealing with an injury or accident that someone else caused, you deserve justice. At the Dolman Law Group Accident Injury Lawyers, PA, we are zealous advocates for our clients and help them fight for what they deserve.
Following an accident, talk to an experienced personal injury attorney. With offices on both coasts, we're here to serve you. Contact Dolman Law Group Accident Injury Lawyers, PA, at 833-552-7274 (833-55-CRASH), or contact us for your free initial case evaluation.
Client Testimonial
"AMAZING and understanding attorneys! Did great on my case and I highly recommend Dolman Law Group Accident Injury Lawyers, PA for anyone that has been injured in an accident!"
Rating: 5/5 ⭐⭐⭐⭐⭐
Koralis R.
Jan 2020
Read more reviews on Google!