The aftermath of a bus accident in Clearwater can leave you reeling. You may have serious injuries, including injuries that may permanently change the course of your life.
With a robust bus line and plenty of public transportation options to choose from, many Clearwater residents and visitors alike trust buses to get them safely to their destinations.
Unfortunately, bus drivers may not always provide the safe trip that riders expect. And pedestrians and other motorists in the area may suffer when a bus driver commits an error that results in an accident.
Did you suffer serious injuries in a Clearwater bus accident? Dolman Law Group can help. Contact us today to learn more about your right to compensation.
Dolman Law Group Can Help With Your Clearwater Bus Accident Claim
After a serious bus accident, you may be eligible to seek compensation for your injuries. Many accident victims have no idea how much compensation they actually deserve or how to go about claiming it.
Dolman Law Group can help. Our experienced team of attorneys offers the personal service you would get from a small law firm with the hard-hitting representation many clients expect from a larger firm. We have extensive experience managing a wide range of accident claims, including bus accident claims, and we aim to help our clients pursue the compensation they deserve.
We Make Sure Our Clients Understand the Compensation They Really Deserve for Their Injuries
Frequently, insurance companies try to prey on an accident victim's lack of knowledge about the compensation they really deserve. For example, many insurance companies start negotiations by issuing a very low settlement offer: one that reflects only a fraction of the compensation the victim really deserves for serious bus accident injuries.
If the victim accepts that offer, the victim may not have the funds needed to take care of expenses associated with the accident, such as medical bills or lost wages due to their inability to work after the accident.
We Help Collect Evidence About Who Caused the Bus Accident
We help our clients determine all factors that may have contributed to the bus accident, such as the bus driver's mistakes on the road or perhaps the city or company's failure to conduct regular maintenance on the bus. We evaluate every type of bus accident, from slip and fall accidents getting on or inside the bus to accidents with pedestrians or other vehicles.
We Help Fight on Behalf of Our Clients To Maximize the Odds That They Will Recover the Compensation They Deserve
Dealing with insurance companies after your bus accident can prove incredibly difficult. It may feel impossible to agree, especially if the insurance company's idea of suitable compensation is very far from yours. At Dolman Law Group, we negotiate on behalf of our clients and, when needed, fight to help them get the compensation they really deserve in court.
Common Causes of Clearwater Bus Accidents
Clearwater bus accidents can occur for any number of reasons. Sometimes, driver negligence creates serious problems for Clearwater residents and visitors. Other times, an accident may occur due to circumstances outside the bus driver's control. Some common scenarios are described below.
Rainy Days or Bad Weather Conditions
Clearwater, Florida sees an estimated 51 inches of rain every year. Heavy rainfall, especially during the summer months when storms can spring up in mid-afternoon out of nowhere, can interfere with safe bus travel. In heavy rain, the bus driver may have poor overall visibility.
Rain can also result in slick roads, which may make it more difficult for the bus driver to safely stay on the road. In poor weather conditions, accidents of all types increase throughout the Clearwater area.
Lack of Visibility for Pedestrians
Clearwater has a relatively strong pedestrian infrastructure that makes it easy for people to travel through much of the area on foot. Sometimes, pedestrians may cross too close to a bus without realizing it.
Bus drivers may have a hard time seeing pedestrians, especially if other things distract them. As a result, they may strike a pedestrian, including pedestrians lawfully using crosswalks and sidewalks, without noticing their presence.
Driver Distraction
Distracted driving poses a substantial safety risk for drivers of all vehicles. Distraction can prove especially deadly for bus drivers, whose vehicles weigh several times a standard passenger vehicle. Distracted drivers have a hard time keeping up with everything going on around them. They may lose track of pedestrians and vehicles or even completely fail to see traffic signals and signs.
Furthermore, distracted drivers may have a hard time reacting in time to prevent a collision. Unfortunately, many bus drivers spend long hours behind the wheel each day, driving the same route over and over. As a result, they are at high risk of growing distracted behind the wheel.
Blind Spots
Large buses have exceedingly large blind spots, where the driver cannot easily see other vehicles or pedestrians around them. Blind spots can prove particularly dangerous if the bus needs to change lanes or make a turn. Buses, like big trucks, often make wide right turns. If a vehicle slips into the driver's blind spot before it can turn, it can result in substantial injury to the passengers in that vehicle.
High Speed
Bus drivers must arrive at their scheduled stops on time. If a bus driver makes a single stop late, it can lead to chaos for the rest of the route. As a result, bus drivers, if they start to fall behind on their route, may choose to speed to catch back up again. Unfortunately, speeding brings serious potential ramifications.
At high speeds, bus drivers need more room to complete a turn or come to a stop. If a hazard approaches, a speeding bus driver may have a hard time stopping or changing lanes in time, significantly raising the risk of an accident. High rates of speed also tend to increase the force of the collision—and the severity of the injuries.
Poor Maintenance on the Bus
Lack of proper maintenance can lead to mechanical failure, which significantly increases the risk of a serious accident. Improper maintenance can cause the bus' brakes or steering to fail, potentially leaving the bus driver completely out of control and unable to avoid a collision. Poor maintenance can also raise the risk of a slip and fall accident for people riding on the bus.
When dealing with the potential of negligence from the bus company, retaining legal counsel can be helpful. Often, large corporations will have large insurance companies backing them that will typically offer a much lower settlement than you may be entitled to. These insurance companies could use their size and influence to an advantage. Your lawyer can fight for the compensation you need.
Common Bus Accident Injuries in Clearwater
The injuries victims most commonly sustain in a bus accident depend on what type of accident they suffer. Slip and fall injuries often look quite different from the injuries a victim might receive as a pedestrian in a bus accident.
Slip and Fall Accident Injuries on Buses in Clearwater
Clearwater bus slip and fall accidents can result in serious injuries to the victim, especially if the victim falls out of the bus. Injuries may include:
Traumatic brain injury;

Spinal cord injuries;

Broken bones, especially broken hips or broken bones in the hands and arms; and

Severe lacerations.
Collision Injuries in Clearwater Bus Accidents
If you have a collision with a Clearwater bus or suffer injuries in an accident while on a Clearwater bus, you may suffer from serious trauma. Common injuries include:
Traumatic brain injury;

Spinal cord injuries;

Amputations;

Severe lacerations;

Facial injuries;

Road rash, especially in pedestrian accidents;

Broken bones; and

Soft tissue injuries.
Any time you think you may have suffered injuries in a Clearwater bus accident, even if you do not have obvious signs of injury immediately, make sure you see a medical care provider as soon as possible to receive the diagnosis and treatment you need to maximize your odds of making a full recovery.
How Much Compensation Can You Recover After a Clearwater Bus Accident?
For many bus accident victims, compensation for bus accident injuries quickly becomes critical. You need compensation to help cover your bills and manage the expenses you may have faced in the immediate aftermath of your accident, especially if you cannot work due to your injuries.
At Dolman Law Group, we cannot guarantee that you will be compensated for your injuries or how much your compensation might be. However, there are some common categories of compensation bus accident victims often seek, described below.
Medical Costs
Your medical costs will depend on the extent of the injuries you sustained in your Clearwater bus accident. If you suffered relatively minor injuries, you could have comparatively minor medical bills to go along with them.
On the other hand, if you suffered severe injuries, such as a traumatic brain injury or spinal cord injuries, you may have immense ongoing medical expenses and expenses that may last for the rest of your life. Having an attorney on your side can prove critical to establishing how much your injuries have cost and will continue to cost going forward.
As you seek the medical assistance you need, make sure you keep track of all your medical bills. You may see multiple medical care providers and go through numerous treatments as you try to recover from your injuries. You need to know how much those medical treatments cost and what your long-term prognosis may look like to establish the compensation you deserve after your accident.
Lost Income
Many bus accident injuries prevent bus accident victims from going back to work immediately after the accident. Your bills, however, do not stop coming in just because you suffered injuries that may prevent you from working. If your employer is willing to make adjustments to your work schedule or duties, you may get back to work sooner after your accident.
On the other hand, your employer might decline to work with you or has policies that prohibit you from returning to work before you recover. You might see substantial lost income during your recovery. As part of your Clearwater bus accident claim, you can include compensation for the wages you lost due to your accident and your injuries.
Some types of bus accident injuries may permanently prevent you from returning to your former profession. In that case, you may have the right to claim compensation for lost earning potential. Talk to an attorney to learn more about how to include compensation for lost earning potential as part of your Clearwater bus accident claim.
Pain and Suffering
Bus accident injuries can cause immense pain and suffering: physical pain associated with the injuries themselves and emotional anguish from the losses you may face due to those injuries.
Many bus accident victims struggle with the loss of independence they now face due to severe injuries. Others may lose their enjoyment of life as their injuries prevent them from engaging in the activities they loved most before the accident.
You may even find that your relationships with friends and family members change after the accident. While a bus accident claim cannot replace these types of losses, the compensation for pain and suffering can help you rebuild your life and provide much-needed funds for modifications you may need to make to your home or your lifestyle due to your injuries and new limitations.
What To Do After a Clearwater Bus Accident Occurs
If you're aware and awake after a bus accident in Clearwater, try and be sure to do the following before leaving the scene:
While it might be human nature, whatever you do, don't admit fault. This could be used against you during the case proceedings.

Shock and distress can blur injuries and pain, so go to the hospital as soon as possible after your accident.

If you can, take a photo of the bus that clearly shows the license plate and any other identifying logos or stickers. Take photos and videos of your injuries as well as your vehicle (if you were driving one).

If you or someone else is injured, no matter who, call emergency services immediately.

If you can, try to write out what happened on your phone or a piece of paper as soon as you're safe and in a quiet area. We tend to forget valuable pieces of information after our brain has had some processing time. This information can be instrumental for your claim.

Retain a Clearwater-based lawyer who has previous experience with bus accident claims.
How We Can Help
Legal fees can be confusing and distressing for many. It's difficult to conceptualize paying for legal fees when medical expenses are accumulating during a long recovery after a bus accident in Clearwater.
Our team firmly believes that your priority should be rest and relaxation during the healing process while we hit the ground running and take care of the legwork. The last thing we want you focused on is how you'll pay for us to handle your case.
For personal injury cases, we operate on a contingency-fee basis. This means you only pay after your claim has been successfully signed and sealed and the settlement is on the way.
How Long You Have to File a Bus Accident Lawsuit in Florida
You generally must file a personal injury lawsuit within four years of the accident under Florida Statutes § 95.11. There are stipulations that could give you more time. Your lawyer will inform you of any extensions available to you.
Do You Need a Clearwater Bus Accident Lawyer? Contact Dolman Law Group Today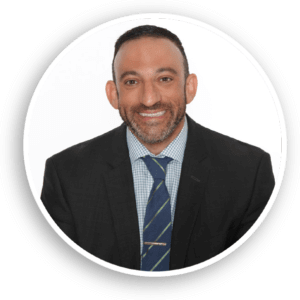 If you suffered serious injuries in a Clearwater bus accident, do not attempt to handle the aftermath on your own. Instead, contact Dolman Law Group for your free consultation and learn more about your right to compensation after a bus accident.
With offices across both Florida coasts, you can easily reach us—or we can come to visit you—anywhere in the state. Call Dolman Law Group today.
---
Dolman Law Group Accident Injury Lawyers, PA
800 N Belcher Rd
Clearwater, FL 33765
Phone: (727) 451-6900
Client Testimonial
"AMAZING and understanding attorneys! Did great on my case and I highly recommend Dolman Law Group Accident Injury Lawyers, PA for anyone that has been injured in an accident!"
Rating: 5/5 ⭐⭐⭐⭐⭐
Koralis R.
Jan 2020
Read more reviews on Google!