Florida Golf Cart Accidents Result in Significant Damages
Miami-Dade Tragedy Demonstrates the Dangers of Golf Cart Accidents 
A 
recent golf cart accident
 illustrates how a simple error in a driver's judgment can turn deadly for a golf cart's unrestrained occupants. On March 10th of 2022, an SUV struck a golf cart that was attempting to cross a busy Miami road, pulverizing the cart and launching the SUV driver from her vehicle. The driver of the golf cart did not survive his injuries. While details of this incident are still emerging, it is an all too familiar story to many families. Golf carts travel at slow speeds, but their lack of mounted lights and smaller size can make them difficult for other drivers to spot, especially at nighttime.
Golf cart occupants can be grievously injured from the impact of a car or when they fall out of the cart and collide with the road after another driver acts recklessly. Drivers who behave negligently can be found liable for damages to people and property or be sued in a wrongful death lawsuit

.
Golf Cart Users Are at Risk for Severe Injuries in an Accident
With Florida's 205,000 acres of golf courses, multitudes of beach communities, and numerous retirement complexes, recreational
golf carts
have become an increasingly popular and convenient mode of transportation for all ages.
However, golf carts offer scant protection against the elements and carry a significant risk of injury when they are involved in an
accident with larger vehicles
. Over a 16 year period, golf cart accidents resulted in about
11,520 hospitalizations
out of nearly 150,000 golf cart-related emergency room visits.
Many
golf cart accidents
are preventable, but the limited restrictions placed on golf cart operators and the minimal protection carts provide can leave other drivers liable for significant damages in a
personal injury lawsuit
.
Lack of Safety Equipment Leaves Golf Cart Users Vulnerable to Devastating Injuries
While a car may do more damage in a crash, its structure provides the driver and their passengers with more protection from
common injuries
. Golf carts typically do not come equipped with seatbelts, airbags, lights, or even doors, which most people would consider to be critical to vehicle safety.
Unfortunately, most golf carts lack these basic safety features. Without airbags to prevent occupants from slamming into hard surfaces like steering wheels or car frames, golf cart users can be more susceptible to
head injuries
, broken bones, and severe lacerations to the skin. 
Lack of Golf Cart Seat Belts Leads to Severe Injuries
Most people balk at riding even a short distance without a seatbelt, but golf carts afford no such protection. It's no wonder that
children account for 40%
of golf cart injuries, typically after falling out of the cart. Surprisingly, no meaningful alterations have been made to most golf carts, leaving even the most cautious users vulnerable. 
Distracted Driving Behavior May Leave Drivers Liable in a Golf Car Lawsuit
Distracted driving can take many forms: taking a call while navigating a tight turn, adjusting the radio while coming to a stop at a red light, or
driving home drunk
after a night out with friends. When a driver chooses to engage in negligent behavior, they jeopardize the lives of other road users. 
Those who are not protected by a car,
like pedestrians
, cyclists, and golf cart users are at an increased risk for debilitating injuries in Florida. At nighttime, a speeding or
drowsy driver
could easily miss a golf cart without lights, and the weight discrepancy between the vehicles could prove deadly to the golf cart passengers.
Reckless Golf Cart Drivers Can Be Found Liable for Damages in an Accident
Distracted driving
is not unique to people who drive trucks, cars, or SUVs. Although it is illegal to operate a golf cart with a BAC over 0.08, many people perceive the
risk of drunk driving
in a golf cart to be less than driving a car. In fact, driving a golf cart while under the influence of alcohol can potentially be just as dangerous as with a car.. 
Golf cart users need to be cautious to compensate for the inherent risks of golf cart use. If the golf cart driver drinks or creates an unsafe traffic situation that causes a crash, the driver of the other vehicle may be eligible for damages to cover the cost of medical expenses,
lost wages
, and damage to their car.
"No License Needed Policy" Puts Golf Cart Drivers and Their Passengers In Jeopardy
According to the Florida Department of Highway Safety and Motor Vehicles, you
do not need a license
to operate a golf cart. In fact, you only have to be 14 to do so on a public road, to say nothing of private property. 
In effect, this means that young teenagers with no screening or demonstration of competency may be driving golf carts on a regular basis. Generally speaking, young drivers are more likely to engage in dangerous
distracted driving behaviors
that lead to deadly accidents. 
By virtue of their age, they have fewer driving experiences to inform their judgment which may lead them to make reckless or unwise choices. If they cause an accident with a car or other golf cart, their parents could be
liable for damages
in a personal injury lawsuit.
Who is Liable in a Golf Cart Accident Lawsuit?
Drivers have a responsibility to each other to avoid reckless behavior that may put themselves or others in harm's way. Those who engage in speeding,
texting while driving
, drinking and driving, or maneuvering recklessly only increase their risk of causing a golf cart accident.
This applies to both drivers of cars and golf cart operators. However, in most cases, it is the golf cart occupants who are left with the more severe injuries after a negligent or impatient driver
rear-ends them
after failing to stop, runs them off the road, or otherwise causes them to crash.
In situations where the golf cart is the
only vehicle involved
in the accident, the liability may rest with the driver if they took a curve too fast or turned too sharply. If they were injured in a crash after blowing a tire on a
poorly maintained road
, the property owner or
the government
may be found at fault in a civil claim.
The Role of Personal Injury Protection (PIP) in a Golf Cart Accident Lawsuit
In Florida, cars and trucks must carry $10,000 of
Personal Injury Protection
for injuries, which activate to cover damages regardless of who is at fault in the accident. In addition, drivers must also carry
Property Damage Liability
that covers $10,000 for repair or replacement costs.
Remember, golf carts are not required to be registered or insured. Regardless of their low-speed capacity, serious injuries can be sustained due to the limited protection offered by the cart, meaning
medical costs can rack up
quickly.
Without this safety net, golf cart users may find themselves on the hook for emergency room visits, surgeries, rehabilitation, or even a permanent home health aide. In order to recover these costs, golf cart accident victims should seek the counsel of an
experienced personal injury attorney
. 
How Can a Personal Injury Lawyer Help Me in a Golf Cart Accident Lawsuit?
A golf cart accident may leave you or a loved one with life-long impairments from a
traumatic brain injury
, back injury, or a
PTSD diagnosis
. Along with the pain and suffering that many accidents entail, you will likely find yourself buried in medical bills and repair costs. 
Contrary to most clients' expectations, you won't be facing the driver to hit you; instead, you'll likely be taking on a massive insurance company that is well-practiced in the art of paying out the absolute minimum, regardless of your true needs. That's why it's important to
hire a
personal injury attorney
as soon as possible. 
At Dolman Law Group, we are well-versed in uncovering the negligence of liable parties. We will demonstrate that the driver's careless behavior caused your injuries by using photos and evidence from the scene, expert witnesses, and to convince a judge or jury of the damages you are entitled to.
Contact Dolman Law Group for Help With Your Golf Cart Accident Lawsuit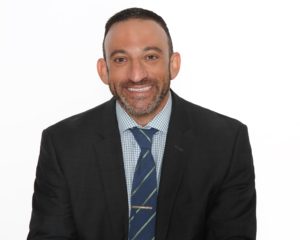 Injuries sustained in a golf cart accident can wreak havoc on your finances and
mental health
, in addition to the long road to physical recovery. Dolman Law is prepared to assist you in filing your golf cart accident lawsuit to recover the damages you deserve. 
If you were injured in a golf cart accident due to someone else's negligence, you need to hire an attorney who is
respected by their clients
and peers to handle your lawsuit.
The lawyers of Dolman Law Group have managed many Florida golf cart accident claims and successfully recovered damages to compensate victims. Our results
speak for themselves
. 
Dolman Law Group's policy of empathy and effectiveness resonates with our clients, and you can rest assured that you will be treated with respect from your first free consultation to your golf cart lawsuit victory.
Contact us at
(833) 55-CRASH
for auto accidents. You can also send us an email on our
contact us page
.