When you discover that your loved one was a victim of assisted living abuse in Florida, your whole world may come crashing down. You trusted the assisted living center to care for your loved one during their most vulnerable years, and when those assisted living centers and caregivers abuse and neglect their patients, the results can be tragic and costly.
Your first and only concern right now should be to protect your loved one from further abuse. That is why you need to report this abuse and contact an experienced Florida assisted living abuse attorney immediately. Your attorney can help you protect your loved one while holding negligent and abusive institutions accountable.
At Dolman Law Group Accident Injury Lawyers, PA, our Florida assisted living abuse attorneys are here to help answer your questions, so you can explore your legal options.
We have offices across the state of Florida from coast to coast. Yet, we aren't too big to offer personalized and compassionate legal guidance every step of the way. Call us or come by our offices for a free initial consultation. We can also set up a virtual appointment during this time to make it even easier.
We know how to hold negligent and abusive institutions responsible for the harm they've caused. Our lawyers have extensive experience negotiating and litigating these complex cases, and we have helped countless families find justice.
Call today at (727) 451-6900 or click to contact us online to schedule your free legal case evaluation and consultation.
Assisted Living Abuse in Florida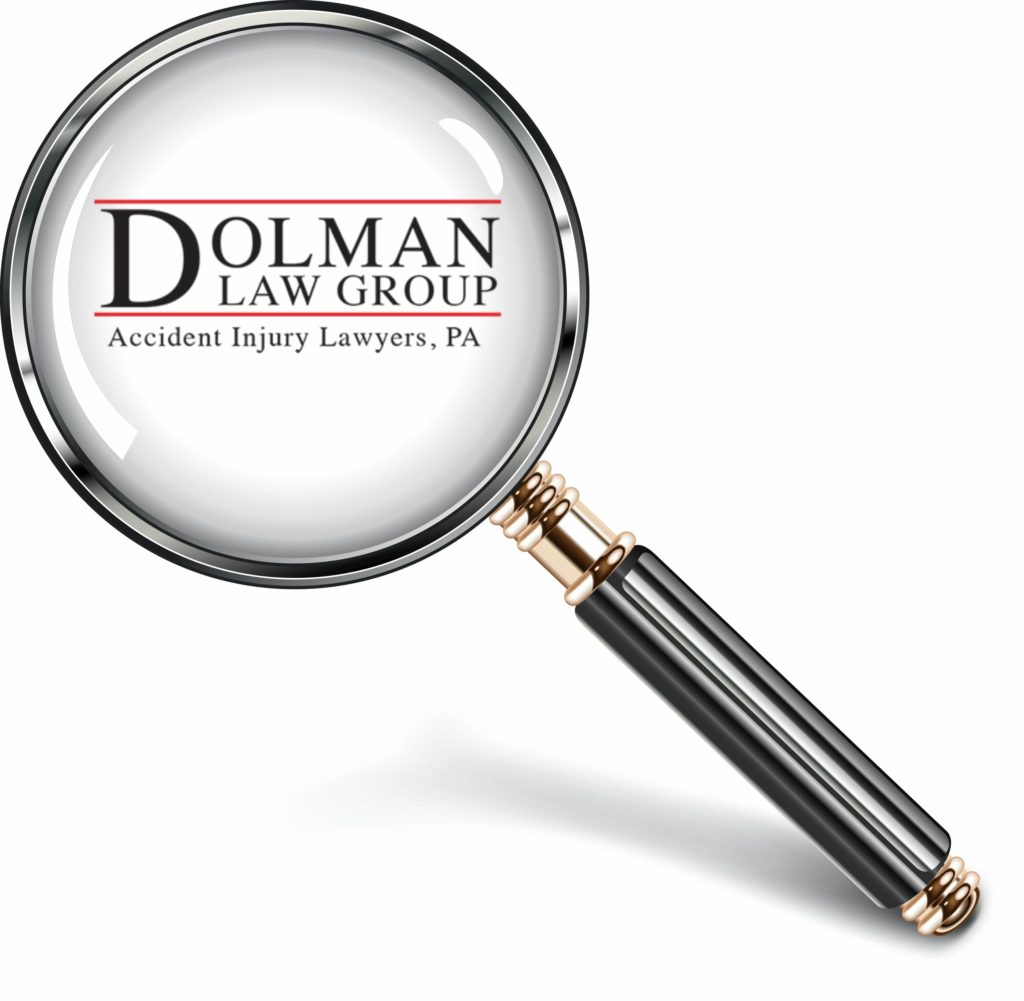 According to the National Institute of Justice, U.S. Department of Justice, an estimated 39,100 Assisted Living[1] settings exist in the United States, with about 971,900 beds, providing services to 733,300 persons every day.
Assisted living facilities (ALFs) are different from nursing homes in that ALF residents typically require less care than nursing home residents. Assisted living residents are generally more capable of handling daily activities such as grooming, eating, and transferring from place to place.
While assisted living facilities differ from nursing homes, assisted living residents may still be victims of abuse. Assisted living residents and their family members need to know what goes on in an assisted living facility. In cases of assisted living abuse, residents and their families should seek a Florida assisted living abuse lawyer as soon as possible.
Signs and Symptoms of Assisted Living Center Neglect and Abuse
Many cases of abuse and neglect at an assisted living facility go unnoticed because residents are often isolated from their loved ones. Family members and friends might not be around to notice the signs and symptoms that are associated with the abuse or neglect.
The truth is that if family members pay close attention, abuse or neglect at an assisted living facility often come with certain signs and symptoms, which can include:
Marks on the resident's body - Marks on the resident's body, which may include sores, lacerations, cuts, and bruises, are often a telltale sign of assisted living abuse. Specifically, they may be signs that the resident is undergoing some type of physical or sexual abuse at the hands of an assisted living center employee (or another resident) or that the resident is suffering from extreme neglect by the staff there.
Bedsores - Bedsores, which are also commonly called pressure ulcers, on a resident's body are a common sign that the resident suffers abuse or neglect while residing at the assisted living facility. Individuals—especially elderly individuals—can develop these sores on their bodies when staff does not help adjust or bathe them regularly. Pressure ulcers are especially common among individuals who are confined to a wheelchair or their beds for significant times. When pressure ulcers do not get timely treatment, they can lead to more serious conditions, including painful infections.
Unpleasant odors - When visitors detect unpleasant odors in the assisted living center or the resident's room, this might be a sign that the resident is not receiving proper care and/or that the facility rooms and common areas are not cleaned and sanitary, as they always should be.
Sudden mood swings - When a resident's mood all of a sudden shifts from being upbeat and cheerful to being quiet and depressed, this could be a sign that they suffered abuse - whether it was physically, emotionally, or sexually. Moreover, when a previously social resident suddenly becomes withdrawn and isolated, this may be a sign of abuse or neglect by a facility employee or another resident.
Frequent sickness - When an assisted living center resident with limited or no health problems suddenly becomes ill on a far more frequent basis, this might indicate that the resident's room and common areas of the facility are not maintained and cleaned consistently, or they are not receiving proper nutrition or medication.
If your loved one resides in an assisted living center, it is important to be on the lookout for these signs and symptoms of abuse and neglect. If you notice any of these signs, take action right away by speaking with the facility director or other person in charge about your suspicions. An experienced Florida assisted living center abuse attorney might also investigate the situation, and if necessary, bring a claim or lawsuit against the appropriate person(s) responsible and/or against the facility itself.
Types of Assisted Living Abuse
Assisted living abuse in Florida can take several forms, including:
Physical abuse: Physical abuse includes unwarranted physical harm including slapping, hitting, pushing, or kicking. Improper use of restraints and excessive restraints is another example. Physical abuse also occurs when staff denies the resident food or drinks, or forces them to consume certain foods or drinks. Residents who experienced physical abuse may have unexplained bruises, cuts, or other injuries.
Sexual abuse: Sexual abuse occurs when an individual engages in non-consensual sexual acts with an assisted living resident.
Unnecessary medical procedures: Some assisted living facilities perform or request medical procedures on healthy residents to fraudulently obtain compensation.
Psychological abuse: Psychological abuse may occur as verbal assault, harassment, bullying, and degradation. Psychological abuse may also occur through babying a resident or giving the silent treatment because of undesired actions.
Neglect: An understaffed assisted living facility may neglect the victim. Neglected residents may experience dehydration, malnourishment, or injuries such as rashes or sores. A resident may have pressure sores, hair loss or skin problems, or even unexplained weight loss.
Financial exploitation: Financial exploitation occurs when an assisted living resident is taken advantage of financially. This may include the unpermitted use of the resident's money or property for the benefit of another.
Failing to Properly Care for Assisted Living Center Residents
Failing to properly care for residents of Florida assisted living facilities is one type of neglect that residents can experience. When assisted living facility residents do not receive proper care, they can become sick or suffer an avoidable injury while residing at the facility.
Individuals who send their loved ones to an assisted living center anticipate and expect that their family members will receive the care and attention that they deserve while residing there. However, these facilities and the individuals who work there can sometimes be neglectful and fail to provide residents with the care and attention that they deserve.
Failing to provide assisted living center residents with proper care could involve:
Failing to administer the proper medication to a resident, giving a resident the wrong medication, or giving a resident the incorrect dosage of their medication, resulting in the resident experiencing a medication side effect and becoming ill
Failing to render prompt medical care to a resident who is experiencing symptoms (including symptoms of a heart attack or stroke)
Failing to properly assist the resident with daily living tasks they require that type of assistance
Failing to provide a resident with the care and attention they deserve can lead to the resident suffering a serious illness or injury, which can mean needing additional medical treatment and experiencing pain and suffering.
Failing to Maintain the Assisted Living Facility in a Safe and Proper Manner
Most especially in the age of COVID-19, assisted living center employees are responsible for making sure they maintain the facility safely and carefully at all times. This includes making sure that all resident rooms, hallways, restrooms, and other common areas are clean and sanitized on a routine basis.
When assisted living center staff do not clean and sanitize these areas regularly, germs can foster and spread. Moreover, spills can result in residents suffering injuries in slips and falls. These accidents can cause elderly residents to break a hip or suffer another debilitating and, sometimes, permanent injury that may impact them in the long-term and possibly increase their necessary level of care.
Parties Whom You May Hold Responsible for Assisted Living Center Neglect and Abuse
You may hold several individuals or entities, including the assisted living facility itself, legally responsible for resident abuse or neglect. Individuals who work at assisted living facilities in Florida owe residents a very high duty of care. When it comes to providing care for the residents who reside at the facility, they have a duty to act reasonably under the circumstances and to provide residents with all of the care that they require.
When it comes to maintaining the assisted living facility, the individuals who are in charge have a duty to make sure that the facility is clean at all times (including hallways and other common areas in the facility) and to ensure that these areas are free from hazards and defects. When assisted living center employees are negligent in their duties, they can be held responsible for the injuries and other damages that befall residents as a result.
When an assisted living facility resident becomes ill or injured because of staff member negligence, they might take legal action against the responsible person or persons.
Parties that could be fully or partially to blame for the consequences of abuse or neglect at an assisted living facility include:
Doctors, nurses, dietitians, nursing assistants, physical therapists, and other medical providers who care for the residents at the facility
Administrators of the facility who are responsible for overseeing resident care and facility maintenance
If you believe that your loved one suffered abuse or neglect at the hands of one or more of these individuals, then it is important that you first speak with the director or management in charge of the facility. If you feel like reporting the matter will only put your loved one in more danger of retaliation, you should take steps to remove them from the facility and, if necessary, contact the authorities.
Then, consult an experienced Florida assisted living center abuse lawyer at Dolman Law Group who could evaluate the situation and help you take legal action against the facility and other parties responsible for the abuse or neglect of your loved one.
Pursuing a Claim or Lawsuit Against the Assisted Living Facility and/or an Assisted Living Facility Employee
In certain circumstances, you may file an insurance claim or lawsuit directly against a negligent assisted living center employee and/or against the facility itself. In the event you wish to take this type of legal action, you need a skilled Florida assisted living center abuse attorney on your side every step of the way. Your attorney may investigate the situation and can assist you with every step of the claims filing process. Finally, if it becomes necessary to file a formal lawsuit against the assisted living facility or a responsible employee, your attorney can help you do that also.
People who work at an assisted living facility, including doctors, nurses, administrators, and nursing assistants, owe residents the highest duty of care. It is their responsibility to make sure that individuals who reside at the assisted living center get all of the medical care, attention, and treatment that they need.
Moreover, they are responsible for making sure that the facility is clean and maintained regularly. If a resident suffers an illness or injury because of inadequate care or maintenance, then the responsible person, along with the facility itself, might bear responsibility for any damages.
The assisted living center resident, through the resident's representative, has the legal burden of proving any claim or lawsuit they file against the facility. Specifically, the person asserting the claim, called the plaintiff, must legally prove that the facility did something wrong under the circumstances.
To be liable, an employee or administrator of the facility must act unreasonably under the circumstances, and this breach of the duty of care must result in the resident's injury or illness. For example, if you can prove that an employee of the facility provided a resident with improper medication, resulting in the resident becoming ill, then a claim against the facility might be viable.
In some instances, negligence or abuse on the part of an assisted living facility employee can lead to a resident's untimely death. When that occurs, the deceased resident's family members, or a personal representative of the deceased resident's estate, might file a wrongful death claim.
The legal elements of a Florida wrongful death claim are essentially the same as the required elements of a personal injury case. Qualified family members must establish that a violation of the duty of care resulted in the resident's untimely death. As part of a wrongful death claim, the claimants could pursue compensation for funeral and burial expenses, loss of the deceased individual's financial support, and loss of the deceased individual's care and companionship.
An experienced Florida assisted living facility abuse lawyer can evaluate your legal options and help you pursue and recover the compensation you deserve from the facility.
Recoverable Monetary Compensation and Damages in Legal Actions Against Assisted Living Facilities
In a legal action filed against an assisted living facility for abuse or neglect, the injured resident may recover various types of damages. However, the resident (or the resident's legal representative) must first establish all of the legal elements of the claim. If the injured resident satisfies all of these legal elements and establishes that the facility and/or an employee of the facility were negligent, they can pursue and recover damages.
The damages the resident receives depend on the severity of their injury or illness and the egregiousness of the facility's negligence.
As part of an abuse or neglect claim against a Florida assisted living center, the resident might recover:
Medical damages - When an assisted living center resident becomes injured or ill because of abuse or neglect, they might need to undergo a significant amount of medical treatment to recover from the illness/injury and become well again. A resident may recover those costs even if a private health insurer, Medicare, or Medicaid paid for some or all of those expenses.
Pain and suffering - Abuse and neglect that an assisted living center resident suffers can lead to a tremendous amount of physical pain and suffering which is legally compensable.
Mental distress and emotional anguish - Abuse and neglect directed toward an assisted living center resident by an employee can lead to feelings of shame, embarrassment, and inadequacy on the resident's part. A resident may seek monetary compensation for that distress, especially if they had to undergo counseling or psychological/psychiatric treatment as a direct result of the abuse or neglect.
Loss of enjoyment of life - Injuries and illnesses that result from assisted living center neglect and abuse can have a substantial long-term impact on the resident's life. The resident cannot take part in activities that they once enjoyed or may become socially isolated or withdrawn.
Call Our Florida Assisted Living Abuse Lawyers
Elder abuse is a tragedy that affects hundreds of thousands of seniors regardless of race, gender, or socioeconomic class. Even though one in 10 seniors has experienced financial, physical, or emotional abuse, elder abuse is still an under-recognized problem. When assisted living abuse or neglect happens, many people assume such cases will resolve quickly and families will receive fair compensation. Unfortunately, that's not always true. In many cases, families don't receive the money or support they need during this difficult time.
Many assisted living facilities or their insurance companies will deny any wrongdoing. They also routinely hire an attorney to handle such disputes. If they do accept responsibility, they may offer an unreasonably small amount to settle and claim that's all your case is worth.
Speak to the experienced assisted living abuse lawyers at Dolman Law Group Accident Injury Lawyers, PA. Call today at 727-222-6922 or click to contact us online to schedule your free legal case evaluation and consultation.