Was your property damaged by lightning or storms? Property owners in the U.S. must deal with hurricanes along the Atlantic and Gulf Coasts, winter storms in the Northeast, Midwest, Great Plains, and Western states, or frequent lighting in states such as Florida or Texas. If any of these events damaged your residential or commercial property, you might be facing significant repairs and costly replacement of lost or destroyed items.
Despite the advertisements that tell you you're in good hands, the insurance companies aren't always there for you after a devastating weather event. As for-profit companies, their goal is to make money, not pay the maximum amount according to their policies. A storm and lightning damage lawyer from Dolman Law Group Accident Injury Lawyers, PA could help you seek the fair amount you're owed from your insurer if your property has been damaged.
You'll work one-on-one with your storm and lighting damage attorney when you hire us. As we've done for all our clients since 2004, we'll take the time to explain your options and let you know what to expect throughout the process of pursuing your claim. We'll document your expenses and losses and find all possible avenues for obtaining the compensation you need to put your life back on track after your home or business has been badly damaged.
Contact Dolman Law Group Accident Injury Lawyers, PA for a free initial case evaluation to discuss your legal options with a storm and lightning damage lawyer. We can help you pursue insurance claims for the expenses and losses that storms and lightning caused.
Why Choose Dolman Law Group to Help Seek Financial Recovery for Storm and Lightning Damage?
When storms and lighting cause significant damage to your property, you could file an insurance claim to pay for repairs and other expenses related to the destruction. If the insurance company doesn't approve your claim or offers you an unfair amount, a lawyer could fight for the fair amount you deserve according to you policy.
But you shouldn't choose just any attorney to help you with a storm and damage lighting claim. You need experienced lawyers that can provide top-notch representation and who have specific experience handling your type of case.
At Dolman Law Group Accident Injury Lawyers, PA, we have more than 120 years of combined legal experience and the skills and knowledge to stand up to the insurance companies and demand the coverage you deserve.
We can serve as the advocates you need during this challenging time because:
Unlike some big law firms, we are a team of litigators. You might've seen some law firms all over television or on billboards. These firms spend significant sums of money on advertising, which means that their business model relies on volume. As a result, these firms are known as "settlement mills." They take on as many cases as possible and settle them as quickly as possible to move on to the next case. Because of this overload, they often settle claims for less than their total value.
In addition, many settlement mill firms increase their bottom line by relying on inexperienced and inexpensive junior attorneys, paralegals, and legal secretaries to handle the bulk of the work on cases. Therefore, these firms rarely put their best effort forward to maximize their clients' compensation.
Because insurance companies know settlement mills are looking for easy wins, insurers feel like they can get away with offering a low-ball settlement. In contrast, the legal team at Dolman Law Group Accident Injury Lawyers, PA is made up of tried-and-true litigation attorneys ready to vigorously pursue our clients' claims, even if that means going to trial. Because insurers know we are prepared to do what it takes to secure the best results for our clients, they are much more willing to offer a fair settlement.
We also differ from the settlement mills because we focus on quality rather than quantity. Instead of taking every case we're offered, we only accept cases when we know we can devote our best effort and resources to providing diligent representation. We always want to make you feel supported throughout your case. We'll give you the phone number of the attorney handling your claim as well as the personal cell phone number of our founding partner, Matthew Dolman. Matthew can always be reached to help you with anything you need.
Our firm has the resources to level the playing field between you and the insurance company. Insurers' tactics revolve around imposing as much financial pain on you as possible so that you'll give in and accept whatever offer the insurance company has on the table. However, Dolman Law Group Accident Injury Lawyers, PA, has the skills and experience to turn the tables on the insurance company and force them to pay you the fair compensation you've demanded or devote significant time and resources to defending against your claim. That's why you should hire us.
We take the time to ensure that you have the resources and support you need as you put your life back together following a catastrophic storm or lightning damage to your home or business. When you work with our firm, you will never feel like just another client or case number. We genuinely care about you and your recovery.
Our firm was founded to protect people like you from being taken advantage of by insurance companies. From a young age, our founding attorney Matthew Dolan saw the difficulties people who need insurance payouts face. When Matthew was 14 years old, his father was seriously hurt in a car accident caused by another driver. Matthew's father chose a lawyer based on an advertisement; unfortunately, the lawyer worked for a settlement mill and put almost no effort into Matthew's father's case. Matthew's father ended up recovering much less compensation than he was entitled to. As a result of his family's experience, Matthew established Dolan Law Group Accident Injury Lawyers, PA to ensure that our clients do not go through what his father did.
Our firm serves clients nationwide through our offices located on both coasts of Florida, including in Clearwater, St. Petersburg, Tampa, New Port Richey, North Miami Beach, Doral, Orlando, Aventura, Boca Raton, Fort Lauderdale, Bradenton, Jacksonville, Largo, Tallahassee, Cocoa Beach, and Palm Harbor, as well as from our offices in Houston and San Antonio, TX, New York, NY, and Boston, MA.
We can meet you in person at any of our locations or meet virtually. We can discuss what a storm and lightning damage lawyer from our firm could do to help you obtain a full financial recovery for the property damage you have suffered. Contact us for a free claim review.
Financial Compensation Available for Storm and Lightning Damage
After storms or lightning strikes damage your property, you may need financial compensation to help pay for repairs, remediation, replacement of items, and other costs, such as:
Roof repair or replacement, including gutter repairs/replacement
Siding repair or replacement
Porch or patio repairs, including screen repairs
Window replacements
Water damage and flooding remediation
Fire and smoke damage caused by fires started by a lightning strike
Structural remediation and foundation repairs
Replacement flooring due to water or smoke damage
Lawn and landscaping services, including downed or dead tree removal
Replacement of damaged or destroyed appliances, equipment, furniture, and personal items
Reimbursement for the value of destroyed valuables such as antiques or artwork
Reimbursement for spoiled foods and other refrigerated or frozen items if you lose power for an extended period
Reconstruction of the property if the building suffers extensive structural damage and needs to be demolished
Temporary housing expenses if you need to relocate during property repairs, including hotel stays, short- or long-term rentals, or furniture rentals
Moving and storage fees
The financial recovery you might be able to get from insurance for storm and lightning damage will depend on a variety of factors, including:
The coverage limits of your property insurance policy
The extent of damage to your property and whether such damage is covered under the terms of the policy
The estimated costs of repairs and remediation
The value of any destroyed personal property that needs to be replaced
Any expenses and losses that you incur during property repairs, such as temporary housing costs or business interruption losses
In addition, the amount of coverage you ultimately secure from your insurer may also depend on the quality of your legal representation.
At Dolman Law Group Accident Injury Lawyers, PA, we will work tirelessly to hold the insurance company accountable to provide you with the full financial recovery you need by:
Documenting the extent of the property damage you suffered
Working with contractors and appraisers to determine the cost of repairs/remediation or the value of destroyed personal items
Helping you gather and preserve records of expenses you incur during property repairs and remediation
Filing your insurance claim on your behalf, or if you have already filed your claim, handling communications with insurance adjusters so that you can focus on putting your home or business back together after a devastating storm
Storm and Lightning Damage Claims in Florida, Texas, and Nationwide
Florida and Texas rank at or near the top among U.S. states each year when it comes to incidents of severe storms and lightning strikes. Data collected by lightning detection networks recorded nearly 42 million lightning strikes in Texas in one recent year, the highest number in the U.S., while Florida had a higher density of lightning strikes at 223 events per square mile, the highest density number nationwide.
In addition, Florida and Texas also experience regular severe weather events. Nearly the entire state of Florida and the Gulf Coast of Texas face annual risks of hurricanes, while the southern end of the U.S.'s Tornado Alley stretches into northern Texas. The National Hurricane Center ranks Florida and Texas number one and number two for the risk of being struck by hurricanes.
According to the Insurance Information Institute (III), in one recent year, 45.5 percent of homeowners' insurance claims were made for wind and hail damage, another 19.9 percent of claims were made for water damage and freezing, and another 23.8 percent of claims were made for fire and lightning. Wind and hail claims led to an average indemnity cost of $11,695, water damage/freezing claims had an average cost of $11,650, and fire and lightning claims had an average claim indemnity cost of $77,340. The III also reports that in 2020, 6.2 million properties in the U.S. suffered one or more hail events that caused property damage, resulting in claims totaling $14.2 billion in losses. Texas had the highest number of properties damaged by hail, with over 1.5 million.
Winter storms also often cause widespread damage. The III further reports that winter storms during the winter of 2020-2021 caused a record $15 billion in property damage nationwide and reached as far south as Texas.
Unfortunately, insurance companies don't always make it easy for property owners to obtain the coverage for storm and lightning property damage that their premiums have paid for. In some cases, an insurer's denial of a property damage claim or undervaluing a claim may constitute a breach of the insurance contract or, in more serious cases, an act of bad faith. If this occurs in your claim, you may have the right to pursue full compensation in court.
However, the statute of limitations dictated by each state's law puts a time limit on when you need to file your lawsuit. For example, the statute of limitations on breach of contract claims and bad faith insurance claims in Florida gives you five years to file your lawsuit. That time period begins on the date of a breach or bad faith denial.
Texas's statute of limitations on bad faith insurance claims only gives you two years to file suit, while you have four years from a breach of the policy terms to file a breach of contract lawsuit. In Massachusetts, you have four years to file an unfair and deceptive practices claim against an insurer for a bad faith denial. Both Massachusetts and New York have six-year statutes of limitations for breach of contract claims.
Because different claims have different deadlines for filing suit in each state, you should contact a storm and lighting damage attorney with Dolman Law Group Accident Injury Lawyers, PA as soon as possible to learn how long you have to file a lawsuit when your insurance company has denied or devalued your claim in bad faith or in breach of your insurance contract.
Types of Property Damage That Can Result from Storms and Lightning
Severe storms and lightning can cause a wide range of property damage and destruction that you could recover compensation for, including:
Roof damage, including gutter damage
Damage to the building's structure or foundation
Water damage or flood damage, whether from rain, floodwaters, or broken water pipes
Damage to windows and doors
Flooring damage caused by water intrusions or fires
Patio and porch damage
Damage to the building's siding
Fire and smoke damage from lightning strikes
Lawn or landscaping damage
Damaged or destroyed furniture, appliances, electronics, and personal items, which may be affected by water intrusion from storms, short outs caused by lightning strikes or power surges during storms, or wind damage to outdoor property
Do Not Let the Insurance Companies Undervalue Your Claim
You may promptly file a claim with your property insurance company if your property is damaged due to severe weather or lightning. The insurer will then send an adjuster to your property to inspect the damage and begin compiling an estimate of the value of the loss you sustained.
But after widespread storms and lightning, insurance adjusters may be overwhelmed with claims and might need to inspect dozens or hundreds of properties in a short timeframe. As a result, an adjuster might give your property only a cursory inspection, which could result in your claim being undervalued when the adjuster fails to notice property damage or realize the extent of repairs or remediation that may be needed.
When dealing with property damage claims after a widespread storm, insurance companies may pressure you to accept their assessment of the value of your claim. Insurance companies also want to minimize the amount of money they must pay on your claim because doing so allows them to increase their profits. Even if you contest the insurance company's valuation, the insurer may continue to deny or undervalue your claim due to a lack of documentation.
You should not have to accept whatever the insurance company wants to give you. You deserve a full financial recovery for your losses. After all, that's why you paid premiums on your insurance policy contract. Having persuasive evidence, documentation, and strong legal representation can make the difference in successfully obtaining the full coverage and benefits you need to recover from storm and lightning property damage.
When you have Dolman Law Group Accident Injury Lawyers, PA in your corner, our firm will fight for maximum recovery on your property damage claim by:
Reviewing the terms of your property insurance policy to advise you about what coverage you may be entitled to and the amount of compensation you might receive after deductibles and the application of policy exclusions and coverage limitations
Helping you collect documents and evidence to help prove your entitlement to coverage under your insurance policy and to establish the value of your property damage and losses
Assisting you with any immediate needs you may have as you recover from property damage, such as emergency repairs to stay in your home
Obtaining repair estimates and property appraisals for damage to your residence or commercial property or for personal items and valuables that may have been destroyed, so that we have a basis to argue for greater compensation for you in your claim
Preparing and filing your claim with your property insurer, or if you have already filed your claim, handling communications and negotiations on your behalf to pursue fair and full financial recovery for you aggressively
Advocating for your rights if your insurer breaches the terms of your policy or makes a bad faith denial of your claim, including filing a lawsuit on your behalf and going to trial if necessary to demand the accountability and compensation you deserve
What Should You Do After a Severe Storm or Lightning Causes Damage?
If lighting or a severe storm damaged your property, you can help your insurance claim if you:
Carefully inspect your property and take photos of all property damage, including damage to the structures on your property as well as damage to any damaged contents of your property, including electronics, appliances, furniture, or personal items
Gather records of the purchases of any damaged or destroyed personal property, including receipts, invoices, or bills of sale, so that you can establish ownership and the value of the property
Keep copies of bills, invoice, and receipts for expenses that you incur during repairs, such as temporary housing costs
Get repair estimates from contractors for damage to your home or business, as well as appraisals for the value of any destroyed or lost personal property, especially valuables like art, jewelry, collections, or antiques
Find a copy of your property insurance policy so that you can review the terms of your coverage, including your policy limits, deductible requirements, and exclusions or limitations on coverage
Contact your insurer as soon as possible to notify them of your property damage, especially if a severe storm hit your area; many of your neighbors may also have suffered property damage and will be making insurance claims as well, so the earlier you contact your insurer, the quicker you may have an adjuster come out to assess your property
Finally, make time as soon as you can to speak to a storm and lighting damage lawyer from Dolman Law Group Accident Injury Lawyers, PA. When you talk with us, you'll learn more about your legal rights to insurance coverage for your property damage and loss and get the legal help you need to stand up to the insurance company when they delay or deny your claim.
Our experienced storm and lightning property damage attorneys will be ready to discuss the details of your case right away. We'll be ready to contact the insurance company to make sure no time is wasted in pursuing your claim.
Frequently Asked Questions about Storm and Lightning Damage
Common questions about storm and lightning damage claims that our firm gets include:
Why did my insurer deny my storm and lightning damage claim?
Some of the reasons that insurers give for denying storm and lightning damage claims in part or in their entirety include:
A covered event did not cause the damage or loss; for example, if water damage was caused by flooding and you do not have flood insurance, or if the insurer determines that property damage was not caused by storms or lightning but rather was due to normal wear and tear
The claimed damage or loss falls under a policy exclusion or limitation on coverage
The amount of loss falls under the policy deductible limit, which is the amount of loss that you agreed to be responsible for under the terms of your insurance policy
The amount of loss exceeds the policy limit, which means that the insurance company will not cover the amount of loss above that limit
The claim fails to provide sufficient documentation to establish the value of the destroyed property or the cost of anticipated repairs and remediation
Property damage was caused in part or exacerbated by inadequate property maintenance; for example, if gutters are not repaired or maintained and the property suffers water damage during a storm as a result, or if water pipes burst during a winter storm when the property is not adequately heated
What are my options if the insurance company denies my damage claim?
If the insurance company denies your storm or lightning damage claim outright or undervalues the damage and loss that you have suffered, your policy may give you the option of pursuing an internal appeal with your insurer. However, if the insurer continues to deny or undervalue your claim for wrongful reasons, you may be eligible to file a lawsuit against the insurer. You might be able to file a lawsuit if:
The insurance company's decision or the decision-making process they use constituted a breach of the terms of your insurance contract
The insurance company denied all or part of your claim in bad faith
They denied/undervalued your property damage claim without reasonable justification for doing so
If you have a breach of contract or bad faith insurance claim, you can file suit against your insurer in court to obtain compensation for the insurance coverage and benefits you should have been initially awarded.
The insurance adjuster is saying that my property was less damaged than I think it appears to be. Can I do anything to increase the value of my damage claim?
Among the tactics that insurers use to pay less than fair value on property damage claims are these:
Underestimate the scope of the property damage
Undervalue the cost of repairs/remediation
Undervalue the destroyed or lost property
But you do not need to accept the insurance company's assessment of your claim at face value. You have the option to gather documentation and evidence to further establish your eligibility for coverage or to prove the true value of your losses.
These may include:
Taking photos or video of the damage to your property
Obtaining an engineering expert to draft an opinion stating that the damage to your property was caused by a covered storm or lightning event
Having contractors provide estimates for needed repair and remediation work
Obtaining appraisals for replacement or reimbursement value of destroyed items
A storm and lightning damage lawyer from Dolman Law Group Accident Injury Lawyers, PA can use this information to push back against the insurance company's stated basis for the denial or valuation of your property damage claim.
When should I hire a lawyer if I have a storm and lightning damage claim?
As soon as you have any difficulty with or pushback from the insurance company about your property damage claim, you should contact a storm and lightning damage lawyer from Dolman Law Group Accident Injury Lawyers, PA. If your insurer tries to delay your claim, fails to respond to your communications promptly, denies certain damage costs, or undervalues the amount of money needed for repairs and remediation, that may be a sign that your insurer is trying to avoid paying you a fair amount for your property damage. You need experienced, aggressive legal representation in your corner to ensure that the insurer does not take advantage of your inexperience and force you into accepting less compensation than you deserve under the terms of your policy.
Contact Dolman Law Group Accident Injury Lawyers, PA After Storm and Lightning Damage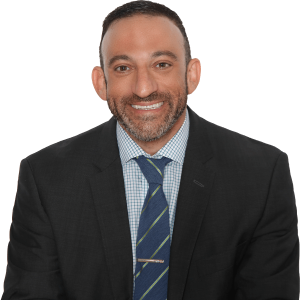 If your property was damaged by storms or lighting, your insurance might provide the funds you need to repair your home or business. However, insurance companies are often more interested in their bottom line than in making sure you get what you need to repair your property. Do not let them shortchange you on the coverage you are entitled to.
Contact Dolman Law Group Accident Injury Lawyers, PA to speak to a storm and lightning damage lawyer from our firm. You'll get individual attention from the attorney working on your case when you work with us, and you can call their phone directly with any questions or concerns you have. In your initial consultation, we'll explain how we can assist you when the insurance companies delay or deny your claim for coverage. With offices across both Florida coasts and nationwide, you can easily reach our firm by calling us or by using our online contact page.
Don't be bullied by the insurance company. Contact us at Dolman Law Group Accident Injury Lawyers, PA today at 833-552-7274.
Dolman Law Group Accident Injury Lawyers, PA - Clearwater Office
800 North Belcher Road
Clearwater, FL 33756
727-451-6900
Client Testimonial
"AMAZING and understanding attorneys! Did great on my case and I highly recommend Dolman Law Group Accident Injury Lawyers, PA for anyone that has been injured in an accident!"
Rating: 5/5 ⭐⭐⭐⭐⭐
Koralis R.
Jan 2020
Read more reviews on Google!