Did fire or smoke damage your property? If so, the last thing you want to do is fight with your insurance company. Unfortunately, your insurer might make it hard for you to claim the money you're owed from your policy because they know paying for this damage is going to cost them a significant amount of money.
After a fire, you might not know who is on your side and what options are available to you to get the money you need to repair and replace damaged property.
You need a trusted advocate in your corner. Since 2004, the smoke damage lawyers at Dolman Law Group Accident Injury Lawyers, PA. have helped homeowners nationwide recover the money they need to rebuild their lives after devastating fires. Whether your home was damaged due to a fire within the home, a wildfire, or another unforeseen disaster, we'll be ready to put our skills and experience to work for you.
Call us or reach out to us online for a 100 percent free consultation. We'll be ready to sit down with you, discuss your situation, and help you understand all the options available to you.
Why Choose Dolman Law Group Accident Injury Lawyers, PA for Your Smoke Damage Claim?
As a policyholder, you expect your insurer to make things right when smoke from a fire damages your home or belongings. When the company you paid to protect you denies or tries to minimize your claim, know that you have the right to fight back and demand what you're owed.
At Dolman Law Group Accident Injury Lawyers, PA, our attorneys provide top-notch representation to those dealing with tragic losses due to smoke damage. We're proud of the results we've achieved for our clients, and there's a reason why so many people have trusted us with their smoke damage claims.
We believe our strength as a firm lies in:
Our Experienced Team
Unlike some of the firms you see on TV or billboards, we are experienced litigators. We are willing to do whatever it takes to make sure our clients' voices are heard, and that they are treated fairly by the insurers who they pay premiums to. We only take cases that we are willing to put effort into and will seek the maximum amount of compensation possible on behalf of our clients.
We are not a settlement mill, or a firm that spends millions of dollars on advertising and needs to sign up as many cases as possible to recoup ad expenses. That type of firm needs to settle cases as quickly as possible, often encouraging clients to accept offers that are less than their case is actually worth. Many of these firms also try to reduce costs by having inexperienced attorneys and paralegals handle all the casework.
Our firm has earned a reputation for our aggressive representation and a willingness to go the distance for our clients. If a settlement is fair, we'll advise you to take it. If it's not, we might advise filing a lawsuit to recover what you're owed in court, knowing we have what it takes to win. Attorney Stan Gipe heads our litigation practice and has been designated a board-certified trial lawyer by the Florida Bar, a designation held by only a small percentage of attorneys.
Our Belief in Quantity Over Quality
Unlike some firms that take on as many cases as possible and sacrifice quality for quantity, we make sure to only take a case when we know that we can give it the full attention and effort the client deserves. When you hire our firm, you will receive the direct cell phone numbers of managing partner Matthew Dolman and the lawyer handling your case. When you need us, help is just a text or phone call away.
Our Extensive Resources
We have the resources necessary to stand up to the large insurance companies. Insurers often push claimants to accept less than the full value for their claims by making it too difficult or expensive for a claimant to continue pursuing their case. However, we turn this tactic back on the large insurance companies. Our firm has the financial and legal resources necessary to see cases through to their logical end, which should result in a settlement that compensates you fairly according to your policy.
Supporting You When You Need It Most
If a fire damaged your property, you've likely incurred costly expenses you never planned for, or assumed your insurance would pay for right away. This might include temporary housing while your property is repaired, replacing irreparably damaged personal items, or even seeking medical treatment for burns or smoke inhalation injuries. This can present challenges as you wait for the insurance company to do the right thing and pay you what you deserve.
At Dolman Law Group Accident Injury Lawyers, PA, we don't just want to help you with your insurance claim. We want to see you fully recover and rebuild your life after the fire. As we work with you, we'll do all we can to see to it that you have everything you need while your case is in progress.
Convenient Locations to Serve You
Dolman Law Group Accident Injury Lawyers, PA represents clients across the state of Florida and throughout the U.S. Our firm has offices on both coasts of Florida, including in Clearwater, St. Petersburg, Tampa, New Port Richey, North Miami Beach, Doral, Orlando, Aventura, Boca Raton, Fort Lauderdale, Bradenton, Jacksonville, Largo, Tallahassee, Cocoa Beach, and Palm Harbor.
We also have offices in Boston, MA, New York City, as well as Houston and San Antonio, TX. Wherever you are, we'll be available to help you recover what you're owed after a devastating fire.
Compensation You Might Recover in a Smoke Damage Claim
If smoke damaged your property, you might be entitled to file a claim against your homeowner's insurance policy or pursue a civil claim if another party was responsible for the fire.
Through a smoke damage claim, you could seek compensation for:
Costs of repair and restoration services to fix smoke damage to your property, including repairs of structural damage, installation of new drywall, ceiling replacement, painting, and replacement of damaged carpet or other floorings
Costs of repair or replacement of smoke-damaged items, such as furniture, clothing, bedding, drapes/blinds/curtains, or artwork
Temporary housing costs if you need to move out of your smoke-damaged home while repairs occur
Lost income from missed time from work
Costs of medical treatment of injuries such as smoke inhalation or burns
Various factors may affect the compensation you ultimately recover from your smoke damage claim.
Of course, the extent of the smoke damage will have the most significant effect on the size of your claim, although other factors might include:
The insurance company's estimates of repair costs to remediate the smoke damage to your property
The value of items that are too severely damaged to be repaired or replaced, such as high-value items like antiques, artwork, or rare books
The limits or exclusions in your homeowners' or renter's insurance policy, as well as any deductibles you may be obligated to pay
The cause of the fire or party responsible for starting the fire
The strength of your evidence and documentation in support of your claimed expenses and losses
Anticipated litigation expenses and the risk of losing at trial
Whether you hire an injury attorney and the skill and experience of your legal team are will often make a significant difference in your claim. At Dolman Law Group Accident Injury Lawyers, PA, our smoke damage attorneys are prepared to use our skills, experience, and resources to advocate for you. Our goal will be to help you get the money you need to repair your home, replace damaged or destroyed belongings, and move on with your life.
Our commitment to our clients shows in the awards and recognitions our attorneys have garnered, including managing partner Matthew Dolman's selection to the Multi-Million Dollar Advocates Forum, an organization that honors attorneys who have secured settlements or verdicts worth over $2 million.
Smoke Damage Claims in Florida, Texas, New York, and Massachusetts
Smoke damage is the physical or structural harm smoke from a fire causes, not the fire itself. This type of damage can be devastating, and happens frequently in fires across the U.S.
In Florida, thousands of structure fires occur every single year. In one recent year, a total of 15,779 structure fires occurred statewide. The five-year average for structure fires in Florida equaled 14,622 fires. That year, the total dollar loss attributed to fires in Florida reached approximately $450 million. Residential fire losses totaled over $243 million. Single-family dwelling fires accounted for about 30 percent of fires and nearly $139 million in losses, while multi-family structures accounted for eight percent of fires and about $36 million in losses.
The top 10 counties in Florida by the number of reported structure fires include:
Miami-Dade County: 1,329 structure fires
Pinellas County: 1,115 structure fires
Broward County: 1,032 structure fires
Orange County: 1,030 structure fires
Palm Beach County: 764 structure fires
Polk County: 634 structure fires
Hillsborough County: 551 structure fires
Volusia County: 536 structure fires
Duval County: 525 structure fires
Lee County: 492 structure fires
In Texas, approximately 20,000 structure fires are reported statewide each year. These fires resulted in about $425 million in total losses, of which about $285 million was due to residential structure fires. Houston accounts for about nine percent of all reported structure fires in Texas, while San Antonio accounts for about 4.3 percent of structure fires.
In New York City, about 27,000 structural fires occur citywide each year. About 30 percent occur in Brooklyn, 23 percent in the Bronx, another 25 percent in Manhattan, 19 percent in Queens, and about five percent in Staten Island.
According to the Federal Emergency Management Agency, approximately 200,000 one- and two-family residential building fires are reported to fire departments across the U.S., resulting in about $6 billion in property losses.
If you need to file a lawsuit to seek compensation for smoke damage, you have a limited time to file it, depending on your state. This deadline is known as the statute of limitations. The statute of limitations can differ depending on the type of claim involved and the state where you filed the claim.
For smoke damage claims arising from fires caused by another party's negligence or liability, limitations periods include:
Florida: Four years
Texas: Two years
New York: Three years
Massachusetts: Three years
You could also file an insurance bad faith claim if your homeowners' insurance company failed to pay for smoke damage that your policy should have covered.
Statutes of limitations for these claims include:
Florida: Five years
Texas: Two years
Massachusetts: Four years
If you have a breach of insurance contract claim, you must file it within:
Florida: Five years
Texas: Four years
New York: Six years
Massachusetts: Six years
Talk to a smoke damage lawyer as soon as possible if your insurer tries to delay, deny, or minimize your insurance claim. If you need to file a lawsuit, you'll want to give your lawyer adequate time to review your case, negotiate for a settlement, and file your lawsuit before the statute of limitations expires. If you wait too long to file and the window of time passes, the court will be barred from hearing your case and you will lose the leverage you have against the insurer.
Smoke Damage Claims We Can Help With
At Dolman Law Group Accident Injury Lawyers, PA, our experienced insurance lawyers have extensive experience handling smoke damage cases including:
Filing homeowners' or renters' insurance claims
Bad faith denial of property damage insurance claims
Negligence claims against third parties whose actions or omissions started the fire
Product liability claims against manufacturers of defective products that sparked the fire
Construction claims against contractors or builders when poor workmanship causes the fire
Our firm could help you recover the money you need to pay for the repair or replacement of smoke-damaged property, such as:
Structural elements
Drywall
Paint/wallpaper
Ceilings
Building exteriors
Carpets/rugs
Hardwood or tile flooring
Furniture
Clothing
Bedding
Drapes/curtains
Artwork
Books
Housewares
Appliances
Electronics
Because every smoke damage case is different, the type and amount of money you recover will depend on the specifics of your situation.
Do Not Fight the Insurance Companies on Your Own—Let Dolman Law Group Help
When you file an insurance claim after smoke damages your property, you expect to be paid what your policy stipulates. Unfortunately, your insurer might be unwilling to pay the amount you think is fair or might deny your claim outright.
Many homeowners are dismayed and outraged when they receive a lowball offer from their insurer for extensive smoke damage to their home and belongings. This might come after a cursory examination of the smoke damage to your property. Insurance adjusters might use a lowball estimate from a smoke damage repair company to reduce the value of your claim, or they may argue that a piece of personal property or a section of your home or building was not damaged as badly as you claim.
Adjusters might also try to convince you that the insurance company's first offer is the only offer that will be extended to you. These companies also often stall claims, taking an unreasonable amount of time to respond to your calls and emails. They hope that by making you wait for compensation, you will feel increasing pressure from mounting bills and expenses and will eventually take whatever offer is on the table to get money in your pocket.
Do not fall for unfair pressure tactics or tricks designed to devalue your claim. Turn to Dolman Law Group Accident Injury Lawyers, PA, for help. Attorney Matthew Dolman founded the firm to take on insurance companies that try to bully people seeking fair compensation for their losses. He has personal experience with insurers who try to avoid paying fair amounts for devastating, life-altering accidents and with lawyers who do not have the confidence and skill to fight for their clients.
After more than 17 years of holding the insurance companies accountable, these entities know the Dolman Law Group Accident Injury Lawyers, PA. They know our reputation for aggressively fighting for our client's rights and our willingness to go to court if necessary to secure the money our clients deserve. Insurers pick on lawyers who are unwilling go to trial. But they'll deal with us and our clients because they know we will do whatever it takes to secure the best possible result.
When you choose our firm to help you file a claim for compensation for smoke damage your property has incurred, you can expect our seasoned legal team to:
Thoroughly investigate your claim, recovering evidence and documentation to calculate the total value of your losses.
Evaluate all your legal options for financial recovery, including whether you may have the option of pursuing a legal claim against a third party whose negligence or legal fault caused the fire or whether you may have a breach of insurance contract or bad faith claim against your insurer for wrongful denial of coverage.
Aggressively negotiate with insurance company representatives to demand the compensation you deserve for all your losses from fire and smoke damage.
File a lawsuit and take your case to court and trial when necessary
Above all else, we strive to be the law firm that we would choose if we had suffered harm from a devastating accident.
What to Do After a Fire
You should take steps after your property has sustained smoke damage due to a fire to preserve your rights to pursue a compensation claim and to help put yourself in the best position to recover maximum compensation.
These steps typically include:
Take pictures and video of the smoke damage once you safely return to your property. Make sure to document everything that may have sustained smoke damage, including the structure of your property and furniture, bedding, and clothing.
If you have not already done so, notify your homeowner's insurance provider of the damage as soon as possible.
Contact a smoke damage remediation company to assess the damage to your property and obtain an initial estimate of your repair costs.
Keep detailed records of expenses that you incur due to the smoke damage. This may include estimates from repair and restoration companies, invoices, and receipts of purchases to replace smoke-damaged personal property or temporary replacement housing expenses (e.g., hotel stays or short-term rentals).
Preserve copies of letters and emails you exchange with the insurance company. Also, take notes of any phone conversations you may have with insurance adjusters.
Do not agree to a written or recorded statement to the insurance company until you have consulted with your smoke damage lawyer. Your lawyer can handle all communications with the insurance company on your behalf so that you have an experienced advocate fighting for your interests in every email and phone call to the insurer.
Also, you should talk to a smoke damage lawyer from Dolman Law Group Accident Injury Lawyers, PA, as soon as possible after smoke damages your home. Our firm can quickly begin an investigation, which may uncover evidence that another party is liable for the smoke damage, such as a defective product, or if someone else's negligence started it. We could also communicate with your insurance company on your behalf to make sure you're treated fairly.
Frequently Asked Questions about Smoke Damage Claims
Common questions that our clients have about smoke damage claims include:
Do I need a lawyer to file an insurance claim?
Although you are not required to hire a lawyer to file a smoke damage claim with the insurance company, you may make a big mistake by deciding to handle your insurance claim on your own.
Insurance companies want to pay as little for claims since doing so maximizes their profits. They take advantage of unsuspecting claimants who may not fully understand their rights or the full extent of their losses.
A lawyer can help ensure that insurers do not take advantage of your lack of knowledge or inexperience in insurance claims. But you should not just choose any lawyer to help you with an insurance claim. Insurers also take advantage of lawyers they know have no interest in fighting their client's cases to trial if necessary. But insurers deal more fairly with claimants with attorneys that have a reputation for going to trial and winning.
Why do I need to file a claim for compensation for smoke damage?
Although smoke damage from a fire might seem superficial and something easily fixed with a coat of paint, keep in mind that smoke can cause far more damage than just stains on the walls.
Depending on the severity of the fire, your property may have sustained structural damage that only professional fire and smoke damage contractors can repair. In addition, getting the odor and soot out of furniture, carpets, drapes, bedding, or clothing also often requires specialized services. Sometimes, you might need to replace personal property damaged beyond repair.
As a result, the cost of cleaning up smoke damage can total thousands of dollars, depending on the extent. This often makes it worthwhile to file a property damage claim with your homeowner's insurance company or to pursue a legal claim against a party whose negligence started the fire.
What happens if the insurance company says an item or part of my property doesn't need repair?
Remember that the insurance adjuster has the insurance company's interests in mind, not yours. Adjusters may try to minimize the value of your claim by assigning a lower value to a smoke damaged item that needs to be replaced, estimating a lower dollar figure for property repair, or claiming the damage is less extensive than it is.
An experienced lawyer from the Dolman Law Group Accident Injury Lawyers, PA, could push back when the insurance companies try to exclude costs you deserve compensation for.
Can I file a lawsuit if my insurance company wrongfully denied or underpaid my smoke damage claim?
If you believe that your insurer has denied part of or all your smoke damage claim in bad faith, you may be entitled to pursue a breach of insurance contract or bad faith insurance denial lawsuit against your insurer.
Some of the ways that insurers may deny or reduce smoke damage claims in bad faith include:
Undervaluing the damage
Ignoring evidence of property damage
Delaying the investigation
Refusing to review the investigation of your claim
Using untrained or less experienced insurance adjusters to work on your claim
Failing to adequately explain the reasons for a denied claim or denied compensation in your claim
Providing false or misleading information about your insurance coverage
Making false and baseless allegations of arson or insurance fraud
What if someone else caused the fire and resulting smoke damage?
Although some fires are no one's fault, others can be traced to someone else's carelessness, recklessness, or an intentional act.
For example, a nearby property owner might accidentally set fire to their property, which could spread to your property. Or a fire may start on your property due to a defective product or poorly installed wiring or gas lines. If someone else caused the fire, you might also be entitled to seek compensation from them through a civil claim. This could help you secure compensation you could not obtain from your insurance company.
Contact our Smoke Damage Attorneys to Pursue Compensation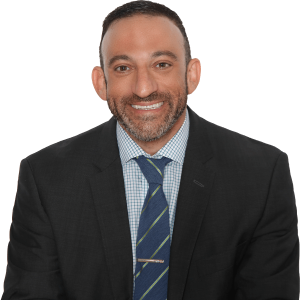 If smoke damaged your property, you're likely looking for answers and a way to get repairs and replacements done so you can move on with your life. Our goal at Dolman Law Group Accident Injury Lawyers, PA, will be to help you get what you're entitled to according to your insurance policy, or -depending on the circumstances—someone else's.
Contact us online or by phone at 833-552-7274 for your free, no-obligation consultation to learn more about how our firm could assist you in your time of need. Don't let the insurance companies have the final say. Let us help you get the money you deserve today.
Dolman Law Group Accident Injury Lawyers, PA - Clearwater Office
800 North Belcher Road
Clearwater, FL 33756
727-451-6900
Client Testimonial
"AMAZING and understanding attorneys! Did great on my case and I highly recommend Dolman Law Group Accident Injury Lawyers, PA for anyone that has been injured in an accident!"
Rating: 5/5 ⭐⭐⭐⭐⭐
Koralis R.
Read more reviews on Google!