With top-ranked beaches, plenty of world-class dining options, and a quaint feel to its downtown streets, Dunedin is a popular area for tourists and regional residents alike. However, when Tropical Storm Eta tore through the area during the unprecedented hurricane, Dunedin property owners were left to figure out how to deal with a tremendous amount of damage caused by flooding and high winds. If a tropical storm, hurricane, or other disaster damaged your Dunedin property, and you are now struggling to get your insurance carrier to pay, call the
Dunedin Property Damage Attorneys
at Dolman Law Group and Dolman Law Group and read on for more information about how to get the compensation you need to repair the damage.
Common Dunedin Property Damage Claims
From June through November, it is hurricane season in
Dunedin
, meaning that there is a higher than normal risk of property damage. However, property damage claims do not only arise after natural disasters, but can result from other events as well. Some of the common property damage claims made in Dunedin include:
Hurricane damage, such as broken windows, damage to flooring, damage caused by flying debris, roof and structural damage caused to homes, commercial properties, and private outbuildings, damage to boats, cars, and other vehicles or watercraft, fire damage caused by downed electrical wires, and damage to personal items such as furniture or appliances. A note about damage caused by hurricane flooding: Flooding is a common after-effect of storm surges caused by hurricanes. However, many insurance carriers deny coverage for flood damage caused by hurricanes unless the property owner specifically purchases flood insurance. The Federal Emergency Management Agency (FEMA) offers flood insurance to Dunedin residents and business owners. FEMA provides its own appeals process if your flood insurance claim through them was denied.
Roof damage: The roof is an extremely important part of your home's structure. Left to brave the elements, including ample sunshine as well as frequent damaging storms, roofs require repair and replacement to protect the integrity of the structure and the contents you have within it.
Smoke and fire damage: Smoke and fire are both extremely damaging elements to your property, and the damage caused is regularly covered by property insurance policies. However, disputes often arise with insurance claims on the matter of whether it is more cost-effective to clean items that were damaged by smoke or fire or to replace them. The most common causes of fires resulting in damage to private properties include cooking, heat sources such as space heaters, faulty electrical wiring, smoking indoors, and candles.
Water damage: Despite the confusion surrounding damage caused by hurricane-related flooding, water damage is actually one of the most common claims. Property damage policies usually cover damage resulting from burst water pipes or appliance-related damage. However, coverage is dependent on the policy's provision regarding the regular maintenance and wear and tear of these items. Buildings that were constructed before the mid-1970s often feature cast iron pipes that are known to develop leaks over time due to corrosion. Unfortunately, insurance carriers often deny claims related to damage caused by corroded cast iron pipes, dismissing that damage as a consequence of normal wear.
Wind damage: Dunedin can experience very high winds, particularly during a hurricane or tornado. It is important to read and understand what your policy has to say about wind damage, as it isn't always covered.
Theft and burglary: Your property insurance policy likely provides coverage relating to damage caused by theft or burglary. These claims are generally filed just as any other insurance claim would be. However, because your damage was related to a crime, your insurance carrier will most certainly want you to include a copy of the police report to provide coverage.
Common Reasons Why Dunedin Homeowners' Property Damage Claims Are Denied
An insurance carrier will deny a property damage claim for:
Failing to file the claim in time: The fine print of the policy you purchased will note that you must promptly notify your insurance carrier of any damage to covered property and will generally provide a deadline for making your claim.
Letting your coverage lapse: Insurance coverage is only available for those who have paid their premiums and have kept their policy viable.
Making false claims or exaggerating your claim to receive more money.
Failing to present documentation of the damage, such as photos.
Excluded damage. For example, flood damage is likely excluded from your policy's coverage of hurricane damage.
Failing to protect the property that is subject to the claim from incurring additional damage. An example of a denial based on this provision would be if you filed a claim for roof damage but then failed to properly tarp or secure the roof and your property sustained further damage as a result of this failure.
Your own negligence in failing to properly maintain your property.
Damage that exceeds your policy limits.
What Insurance Companies Legally Must Do With Dunedin Homeowner's Insurance Claims
Florida law
requires companies who provide property insurance to Dunedin residents to:
Provide state-licensed agents. Licensure involves a background check and those who have been convicted of felonies are not eligible to become insurance agents in Florida.
Respond to any attempts you make to communicate with them within fourteen days.
Begin investigation of your claim in 10 days.
Either pay your claim or inform you of the decision to deny your claim within 90 days of when it was filed. If your claim is denied, your insurance carrier must provide you with a reason for the denial.
Submit your first payment to you within 20 days if you settle your claim. Failure to do so could cause the company to be liable for the entire value of your claim as well as interest.
Not delay payment on property damage claims unless the insurance agency is dealing with factors beyond its control that have caused the delay. The company has 15 days after those factors are removed to pay the claim.
Not make unreasonable demands on the insured as to the amount of evidence needed to prove a covered loss and must disclose policy exclusions at the time when the policy is purchased.
Common Dunedin Property Property Insurance Scams
After Tropical Storm Eta hit the area,
Dunedin residents received a warning
to look out for common scams involving insurance claims, including:
Assignment of Benefits
The assignment of benefits agreement
allows insurance claim rights or benefits to be transferred to a third party
who then has the authority to file a claim on the policy, make repair decisions, and collect insurance payment without the knowledge or consent of the insured party. While assigning your benefits can help when navigating the claims process, you are signing away your rights, and often can't even discuss the claim with your own insurance provider. What is worse, if the third party submits a fraudulent claim, the insurance provider can deny your claim and drop your coverage.
Independent Insurance Adjusters
Independent insurance adjusters commonly offer to provide an alternate estimate of the damage your property has sustained. Unfortunately, these adjusters are often affiliated with building contractors and can be tempted to inflate the extent of the damage to provide more work and income for that contractor. Independent insurance adjusters are required by Florida to be licensed to operate in the state. If you decide to use an independent adjuster, you are advised to ensure that he or she has the proper licensure. You should also note that hiring an independent insurance adjuster makes you responsible for paying their commission and does not speed up the time it takes to process your claim.
Fly-by-Night Contractors
After a natural disaster such as Tropical Storm Eta, it is not uncommon for individuals to receive unsolicited visits from contracting companies trying to line up repair jobs. Unfortunately, many of these companies are shady, providing inflated quotes for the scope of work that is needed, demanding payment upfront but never completing the job, or providing substandard repairs that fail to remedy the problem or result in additional damage. When hiring a contractor to repair your property, you should follow the tips below to ensure that the contractor you hired is above-board and capable of providing the repairs you need.
Be wary of contractors who are knocking on doors in your area, trying to drum up business. A reputable contractor generally does not work this way, Instead, he or she responds to requests for quotes that are initiated by the property owner. When selecting a contractor to make repairs to your property, a better method is to obtain references for quality contractors from family or friends or to check review sites for experienced contractors in your area.
Do not deal with a contractor who is not licensed. You can verify that the contractor who is doing the work on your Dunedin property is licensed by calling the Pinellas County Construction Licensing Board at (727) 582-3100.
Be sure to ask for and check references provided by the contractor to see how satisfied his or her past customers were with the work that was performed by the contractor.
Obtain at least three estimates for qualified contractors in your area. Be sure to request the same scope of work for each contractor to adequately compare the estimates.
Avoid contractors who require that you, as the property owner, obtain the building permit for work that needs to be done or who insist that extensive structural repair can be performed without a building permit.
Never work with a contractor who only deals in cash or who demands full payment for the entire project upfront. Payment should be made in increments as each portion of the work is complete.
Make sure, before signing a contract for property damage repair, that you completely understand the rights and responsibilities that are provided to you in the contract. It is often helpful to have a trusted friend or relative also look over the contract to ensure that there are not any concerning provisions that you missed when you read it.
How Our Dunedin Property Damage Attorneys Can Help Your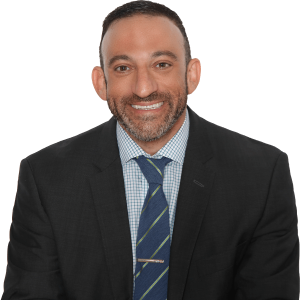 If your insurance agency failed in its responsibility to communicate with you, delayed payment or a decision on your claim, or you feel that your claim was wrongfully denied, Florida law allows you to seek the full value of your claim plus interest and other damages through a bad faith insurance lawsuit. You must file it in civil court within five years of the date on which the insurance company failed to act or issued a denial of the claim. Despite friendly adjusters and agents who seem legitimately interested in meeting your insurance needs, insurance companies are in business to make money. Some of the ways they make money involve denying coverage of viable claims made by their insured. An experienced Dunedin property damage attorney from Dolman Law Group can help you understand the legal process of holding an insurance company liable for providing the insurance coverage that you paid for. With offices across both Florida coasts, you can easily reach Dolman Law Group at
833-552-7274
or by
contacting us online
.