If you had a fire in your home or business, you likely have fire, smoke, and water damage to its structure, furniture, appliances, and other personal property. You believe your insurance policy should cover these repairs and replacement costs. Yet, the insurer may give you a hard time after learning about your damages. Dolman Law Group provides complimentary case reviews. We can explain your available insurance coverage and the benefits of partnering with a
fire damage lawyer
. Our team can build support for your claim, file your claim, or fight a claim denial for you. Contact us today to get started with your free consultation.
Our Property Damage Lawyers Manage Everything Your Fire Claim Requires
At Dolman Law Group, our
property damage attorneys
advocate for people in your situation. We can review your insurance coverage, document your damage, and do everything necessary to show the insurer that your losses fall under the liable policy. We know how insurance companies work, and we understand their policies. We deal with them every day. Our attorneys recognize attempts to undervalue certain losses, deny valid claims, and implement bad faith insurance practices. The insurance companies respect our team because of how well we understand their job. Just knowing we are handling a claim can make a difference sometimes. When you work with our team, you can rest easy knowing you're in good hands. We always represent policyholders, never the insurance companies. As our client, we intend to provide:
A comprehensive review of your insurance policy
Help with cataloging your damages and losses
Support and guidance throughout the claims process
An advocate who will handle your claim from start to finish
Regular updates on your claim
Access to your attorney and team to answer questions as they arise
Protection for your right to compensation based on your policy's terms
Someone knowledgeable about the insurance industry on your side
A fire is one of the most devastating and stressful things anyone can endure. Trying to navigate the insurance claims process and get compensated should not make the circumstances worse. Yet, it often does. While you pay your premiums every month and trust you have the necessary coverage, the insurer may try to find ways to pay out as little as possible despite your damages. Our attorneys help clients provide documentation and negotiate fair settlements based on the money they need to rebuild or repair their home, replace their damaged property, and live elsewhere until workers complete repairs.
At Dolman Law Group, We Believe in Building Personal Relationships
Every client our property damage lawyers represent is important. Our team provides personalized services based on their needs and the facts of their case. We believe in building personal relationships with our clients. You are never just another number to us. When our team accepts a case, we assign an attorney to it. This is the attorney you work with throughout the claims process. You will have their personal cell phone number and email address, allowing you to call, text, or email them anytime you have a question or concern. They can also provide regular case updates, although you can also call and ask for one whenever you want.
We Offer Our Legal Support on a Contingency-Fee Basis
Our team works based on contingency. We do not charge a retainer or ask clients to pay any other upfront fees. We understand you need to save money during this trying time. Instead of demanding hourly rates, we work using our firm's resources to build a claim, gather support, and pursue a payout for you. Then, our lawyers charge attorney's fees only after we win your case. You do not pay if we do not win.
Understanding Fire Damage and Related Compensable Losses
At Dolman Law Group, our property damage attorneys know how devastating a fire can be to your personal and financial security. We work with our clients to recover the compensation they need to repair their homes and replace their lost belongings based on their homeowners insurance policy terms. We can:
Document your expenses and losses
Prepare and file your claim
Advise you on your options
Examine the terms of your insurance policy
Fight a claim denial
Sue the insurer, if needed
Take other steps to protect your right to a fair payout
According to the
Insurance Information Institute
, fire damage is consistently the most expensive type of loss to cover with a homeowners insurance policy. Fire payouts averaged $77,340 between 2016 and 2020. These claims made up almost a quarter of all total payouts during this period, despite being one of the least common claims compared to wind and weather events. About one of every 385 insured homes has a fire or lightning claim each year, while one of every 35 has wind or hail damage annually. Fire and lightning claims have such high payouts because the event damages a property's structure, appliances, furniture, electronics, and other items in several ways. Only rarely is there damage in a fire that only comes from the heat and fire itself. You could also have experienced losses due to:
Fire Damage
Fire damage often makes it difficult to catalog your losses. This is especially true if areas of your home are no longer stable following a catastrophic fire. Any structural damage, necessary replacement, or ruined items should fall under your homeowners insurance coverage. However, you will need to document the damage, necessary repairs, and losses. Our fire damage attorneys know how to show your covered losses and seek compensation from your insurer up to the policy's limits. We can manage each step of the way, handling your claim from start to finish. Alternatively, we can help if you run into an issue with your insurer or if it denies your claim.
Smoke Damage
As you already know, fire can wreak havoc on your home or business. Some of the damage doesn't even come from the fire, but rather, the smoke it creates. Smoke coats walls, gets into curtains and furniture, and can seriously affect your family's allergies. Many of these items may need professional cleaning, treatment, or replacement. Our team acknowledges
smoke damage
when managing your claim. We gather the evidence needed to document the cost of remediation, cleaning, or replacement. You should not have to live with a couch that smells like smoke for years following this type of disaster. Your insurer should cover the replacement cost.
Water Damage
It takes a lot of water to fight a fire. Experienced firefighters can often look at a structure and determine how much water flow they need based on their experience and knowledge of similar fires. According to
Firehouse
magazine, a one-story, single-family home could require up to 100 gallons per minute, even if only 25 percent of the building is in flames. A fully involved fire could require 400 gallons of water per minute. All this water is necessary to put out the fire, but it also causes significant damage to the home's interior. Flooring, walls, drywall, appliances, furniture, and personal belongings could all suffer significant damage. The water could even render certain electronics inoperable. Our attorneys know how to inventory these losses and calculate a fair settlement value for the necessary repairs and replacement costs.
Water damage
is the most expensive part of a fire-related claim in many minor and moderate fires. We believe your claim should reflect that.
Firefighting Efforts
Firefighters may take additional steps to eliminate fires in the home's attic, walls, or roof. This could require cutting holes for ventilation, knocking out walls, kicking in doors, breaking windows, or taking other steps. The insurance company will generally consider this fire-related damage and cover repair costs. In some cases, these repairs could cost more than the damage caused by a relatively minor fire. However, firefighters do what is necessary to ensure there are no hot spots or other areas of fire before leaving the scene. Their top priority is keeping your family safe and preventing the spread to neighboring structures, followed by preserving personal property. Still, this may mean little when facing thousands of dollars in property damage. Our attorneys can document any firefighting damages as a part of developing support for your claim. We know how to identify these damages, show they occurred at the time of the fire, and seek compensation to complete the repairs.
Our Fire Damage Attorneys Know How Insurance Companies Work
The team at Dolman Law Group has more than a decade of experience dealing with insurance companies. We know which companies operate in good faith and which ones don't. We also know what they generally cover based on a standard policy. Our team intends to:
Review the liable policy and identify your coverage options
Challenge any denials or lowball offers
Make sure the insurer treats you with respect
Comply with all insurance-mandated deadlines
We also know what the insurance adjuster looks for when they document the damage and your losses. We help our clients prove their cases and seek fair compensation based on them. This may require us to work with investigators, visit the scene with the client, gather documentation of replacement costs, get repair estimates, and more.
Exclusions to Homeowners Insurance Policies Could Affect Your Payout
Some exclusions may affect your property damage claim. When it comes to fire damage, this usually relates to the cause of the fire. Most policies cover most causes, including accidents related to your own mistakes in the kitchen. However, they may not want to pay if poor maintenance, recklessness, or intentional actions caused the blaze or spread of the fire. For example, a grease fire caused by your poor cooking skills is likely a covered loss. However, a fire that occurs because of a ruptured gas line after an earthquake is not. Most standard homeowners insurance claims have earthquake exemptions. Still, you could have financial recovery options. You can learn more about those options during a complimentary review with our firm.
Our Fire Damage Attorneys Can Identify Your Covered Damages and Losses
After reviewing your policy, our team can investigate what happened and identify your covered damage, necessary repairs, and property losses. Depending on the extent of the fire, water, and smoke damage, this could vary greatly from claim to claim. It is impossible to compare one fire damage claim to another, even those under similar circumstances. We help our clients document their covered losses and related expenses, seeking the compensation needed to return their property to its previous condition and replace damaged appliances, furnishings, and other belongings. We determine a fair settlement range for their claim and seek an appropriate payout from their insurer. In general, some broad categories of covered damages generally include:
Structural Repairs
Your insurance policy should include coverage for any damage to your dwelling, including damage caused by fire, water, heat, or smoke. Depending on the location and severity of the fire, this could range from weakening walls to full collapse, damage to trusses and rafters, or buckling flooring. Fires are a common cause of catastrophic and total loss damages. Our team knows how to help clients understand the possible repair, renovation, and remediation costs of restoring their property to its previous state. We can fight for compensation for your covered damages up to your policy's limits.
Furniture, Appliances, and Personal Property
While fire can certainly damage any part of the interior or exterior of your home, water and smoke damage also do extensive harm to:
Furniture
Appliances
Clothing
Electronics
Collections
Food
Important legal documents
In fact, so many things suffer damage (even outside of the area where the fire occurred) that it is often difficult to document them all. Smoke damage is especially difficult to recognize when the entire scene smells like smoke and has a gray haze to it. Our attorneys recommend working with a professional remediation team who can help you understand the lasting effects of smoke damage and identify objects that could retain the smell even with proper cleaning. We may even put you in touch with some remediation specialists that our firm partners with. This could reduce your stress in the aftermath of a serious fire. Fire and water damage is usually easier to identify, but you will need to complete an inventory—often a list or video—to identify all of the property you must replace. Our team can help with this process and also assign a replacement cost or actual cash value to each item.
Temporary Relocation
Fire, water, and smoke damage may make it impossible to live in your home for several weeks or months. During this time, you will need to pay your mortgage payment or other bills while also covering the cost of rent. Thankfully, many homeowners insurance policies cover temporary relocation costs. They usually pay for renting an apartment or house up to the liable policy's limits. Additional covered expenses could include many expenses you would not have if you could live at home. Pet boarding fees, additional commuting costs, laundry costs, and similar expenses could also contribute to your settlement's value.
Our Fire Damage Attorneys Help Clients Fight Their Claims' Denial
Sometimes, an insurance company will deny a claim despite the policyholder's legitimate right to damages. If this happens, we encourage you to contact our attorneys as soon as possible. We can fight for the coverage your policy terms promise after a devastating fire. When an insurance company denies your property damage claim, it must notify you in writing. In this letter, the insurer must explain the reason for the denial and what you can do if you disagree. At Dolman Law Group, we see letters like this all the time. We can review your notice and discuss why the insurer refuses to offer compensation. Some reasons for insurance claim denials include:
You missed a filing deadline set in your policy.
You failed to pay all premiums to keep your policy current.
The insurer believes you lied, misrepresented, or falsified your claim.
The insurer wants more or different documentation of the fire.
The damage occurred because of an excluded cause.
Someone else's negligence caused the fire.
The insurer believes the fire was intentional.
The damage occurred to an undisclosed addition or renovation.
Once we know why the insurer denied your claim, we begin considering our next steps. If we represent you, we can convince the insurer to approve your claim, even after initially denying it.
We Can Request a Reconsideration
Sometimes, an insurance company may reconsider a denial if we provide additional evidence or support for the case. Occasionally, the insurer may reconsider simply because the policyholder has an attorney. The claims process generally requires us to contact the insurer and ask for more information about the denial or propose a settlement agreement. We may demand fair compensation for our clients by submitting a demand letter that includes details about the fire, dwelling damages, lost personal property, and our knowledge of their insurance policy. This sometimes allows us to negotiate a fair payout based on a policy's terms, even without filing a formal appeal.
We Can Formally Appeal a Denied Claim
Each insurance carrier sets its own rules about how to challenge a claim's denial. There may be certain actions, deadlines, and steps we need to follow. We are familiar with this process for the country's most popular carriers and many smaller companies, too. We can follow the necessary steps to appeal the decision. The appeals process often allows us to provide additional documentation to support the claim, and the insurer's representatives will review all available evidence. A formal appeal may succeed in recovering fair compensation for your losses.
We May File a Lawsuit Against a Bad Faith Insurer
Sometimes, we may need to sue the
insurance company
for failing to provide compensation for a covered event. Threatening to
file a fire damage claim
may lead to additional discussions about compensation. It could also require us to head to court. Your fire damage lawyer's plan of action depends on your case's circumstances. We can discuss your options and recommend a certain approach in your case. Then, if we represent you, we design a plan to fight for the payout you need and deserve based on your policy.
Frequently Asked Questions (FAQs) for Our Fire Damage Lawyers
Our fire damage attorneys often hear similar questions from prospective clients about their fire damage claims. We included general answers to some of these questions for you below. However, each case is different. We can discuss your policy, fire damage, and rights during your free consultation.
When Should I Call a Fire Damage Attorney?
Many people who have a fire damage claim deal with their insurer and recover fair compensation on their own. However, many run into roadblocks along the way and struggle to get the money they need to make repairs or rebuild their home. We encourage you to speak to our team from the beginning of your fire damage claim. That way, we can uphold your rights throughout your case's progression. Our team has the knowledge, experience, and skill to help clients navigate the claims process from start to finish. You don't have to handle this on your own. We are here for you when you decide to move forward with your claim. Clients often call us when the insurer unjustly denies their claim, delays legal proceedings, or employs bad faith insurance tactics. ​
Is There a Deadline for Filing My Claim?
There is likely a filing deadline for your fire damage claim, but it will depend on the terms of your insurance policy. Insurance companies often set deadlines for notifying them of an incident and submitting documentation. There may be exceptions to these deadlines, but you should try to meet them when possible. Our team can review your policy to determine your claim's filing deadline. If we need to sue the insurer because it refuses to pay you according to your policy terms, your state also likely has strict deadlines. For example, under
Florida law
, we generally have up to five years from the fire to sue the insurer for refusing to cover your property damage.
What Will My Insurance Cover if Fire Damage Forces Me Out of My Home?
Because fire damage also comes with weakened structures, the risk of collapse, and water and smoke damage, many people cannot stay in their homes during repairs and remediation. This is common in fire damage claims. Your insurance policy likely provides for some temporary housing costs. This could include rental costs, transportation expenses, pet boarding, some meal costs, and other expenses, depending on the circumstances. We recommend keeping all receipts during this time, and our attorneys can identify your covered expenses when determining what you need.
How Do I Know What Started My Fire?
Your insurance company may want to know the cause of your property's fire before it agrees to pay for your losses and repairs. It will likely depend on the fire department's official report to understand what happened, although some insurance companies have their own investigators. In most cases, the official report will detail what happened, and the insurer will accept the cause as accidental. Sometimes, though, there may be a situation when the fire department or the company's investigator believes the fire was intentional or occurred because of an excluded cause. When this happens, our team can challenge their reports and get your losses covered.
How Important Is It to Have an Inventory Before a Fire Loss?
We encourage everyone to make a list, take photographs, or film inventory of their home once or twice a year. When a disaster such as a fire occurs, this makes it much easier to determine your property losses. If you did not have an inventory or list before your fire damage, our team can help inventory your losses and calculate their value. We know the common items our clients have in their homes and can work to identify what they need to replace them.
What if I Have a Catastrophic or Total Loss Fire Damage Claim?
There are some special considerations when seeking compensation for a total loss after a fire. Our team understands these claims and wants to seek the compensation you need to move on. We can review and explain your coverage, discuss what your insurance covers, and strategize how you will rebuild. We also handle claims for temporary living expenses and other covered costs during this difficult time.
How Long Will It Take Before I Can Get Back in My Home?
When there is significant or catastrophic damage to a home after a fire, we generally find that it takes our clients between 18 and 24 months to get back into their homes. This accounts for filing the claim, negotiating the fair payout, and rebuilding. Sometimes, it takes more or less time. This depends greatly on your circumstances. As noted, most insurance policies cover temporary living expenses (such as renting an apartment) during this time. We can negotiate a lump-sum payout if you would prefer to purchase a trailer or motorhome to live on your property during construction. Yet, this option depends greatly on the terms of your policy.
How Can a Dolman Law Group Attorney Help Me Fight a Claim Denial?
If the liable insurance company denied your initial claim for fire damage coverage, the team at Dolman Law Group wants to help. We know how insurance companies work and how to challenge these decisions. We could get the adjuster to reconsider the decision, officially appeal it, or litigate the case. We believe every policyholder should receive compensation according to their policy's terms, and we fight for that. You should not have to fight a benefits denial at this frustrating and difficult time. Our team can handle this for you and your family. We know how to navigate this process based on our many years of experience. We are familiar with the processes set by most common insurance carriers when it comes to appealing a denial.
What Should I Avoid During My Fire Damage Claim?
Some insurance companies look for any reason to
deny claims
. This makes your steps in the aftermath of the fire crucial. A single misstep could derail your case and complicate matters. We suggest that you:
Refrain from DIY Fixes
The insurance company wants you to prevent further damage to your property after a fire. As noted, this includes boarding up windows or preventing mold growth. However, this is not the same as trying to fix certain damages on your own. If you make the damage worse (or spend money on repairs), the insurer may not cover those expenses. The repairs you make could also violate local codes, making you non-compliant with the law.
Give a Recorded Statement
The insurance company may request a recorded statement while evaluating your fire damage claim. Your attorney can give the insurer the information it needs to move forward with your claim. Anything you share, no matter how innocuous, could work against you in the long run.
Consider Legal Help
Insurance companies are what we call "endurance predators." They hope to wear you down with missed phone calls, misleading information, and other roadblocks. That way, you'll settle for less than you need. Our attorneys have amazing patience and stamina. When you entrust us with your fire damage claim, we intend to pursue the insurer for everything you need.
Talk to Our Fire Damage Lawyers About Your Case for Free Today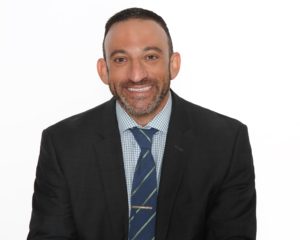 Dolman Law Group provides free case consultations for those who experienced a fire and want help with their insurance claims. We know how frustrating and difficult this process can be, and we are here to help. Discuss your options with our team for free today. We can assess your damage, review your policy, and determine what you need to do next.
Contact us
online or via telephone at
833-552-7274
today for your free case review. The Dolman Law Group works with local counsel in any jurisdiction outside Florida for the purpose of filing lawsuits in jurisdictions wherein we are not licensed. Thus, we will follow each State's ethical rules to ensure a local attorney is involved.