Earthquakes cause significant and catastrophic property damage, often leaving homeowners wondering how they'll afford to rebuild their lives afterward.
Paying for property repairs, repair and replacement of personal items, and temporary living expenses if you need to relocate can cost you thousands of dollars, and you might not know where to turn for help. An earthquake damage lawyer from Dolman Law Group Accident Injury Lawyers, PA, could help you seek compensation from your homeowner's insurance policy or other avenues that might be available to you.
Since 2004, our firm has provided skilled representation to clients nationwide. Our legal team has specific experience handling earthquake-related property damage and injury claims. Founding attorney Matthew Dolman is a member of the Multi-Million Dollar Advocates Forum, an organization that recognizes the less than one percent of practicing lawyers who have recovered compensation awards exceeding $2 million. We're confident in our ability to make a difference in your case.
Contact us to discuss how an earthquake damage lawyer from Dolman Law Group Accident Injury Lawyers, PA, could help you recover what you're owed. Our consultations are always 100 percent free of charge, so reach out to us by phone or online to speak with a member of our team about your situation.
Why Choose Dolman Law Group Accident Injury Lawyers, PA After Your Property Sustains Earthquake Damage
If an earthquake damaged your property, our team of injury attorneys will be ready to help you navigate your property damage claim. We have the skills and resources of a large firm, but still make sure to develop a personal relationship with each client that hires us.
At Dolman Law Group Accident Injury Lawyers, PA, you and your family are never just a case number. You will meet your attorney at the start of your case, and will be given their personal cell phone number and email address so you can contact them any time.
We're committed to building strong claims, negotiating fair settlements, and fighting denials on behalf of our clients. There are many reasons why so many people have chosen us as the firm to represent them. These reasons include:
We Prepare Every Case as if It Will Go to Trial
Unlike other law firms you see on TV and billboards, our attorneys are true litigators. Some big firms may spend hundreds of thousands or even millions of dollars on advertising with little incentive to try the cases they sign up.
The business model for these settlement mills is to recoup their advertising costs by signing a high case volume and keeping their operational costs as low as possible.
These firms frequently settle their clients' cases quickly to collect fees and move on, often using inexperienced associates and paralegals to handle most of the casework.
As a result, these firms often will not use their full effort and resources to get you the full compensation you deserve. However, when insurance companies know that a claimant's law firm will not go to court to obtain maximum compensation for their client, insurers know they can offer less than fair and full value.
On the other hand, the legal team of Dolman Law Group Accident Injury Lawyers, PA, is made up of experienced trial lawyers who have the experience and skill to take our clients' claims the distance. Our litigation group is headed by attorney Stan Gipe, a board-certified trial lawyer by the Florida Bar whose certification reflects his experience and skill in trying cases in court.
We focus on quality over quantity in providing service to our clients. We do not try to take on every single case out there. Instead, we only take on a case when we know we can provide our full effort and resources to fight for your interests. This means we can fight for you as long as needed to get you the results you deserve.
We also make sure that you feel supported throughout the entire process. You'll always know how to contact your attorney, and we'll always be just a phone call or email away. We want to give you peace of mind knowing that you and your case are in good hands.
We Have the Resources Necessary to Handle Any Case
Our firm has the resources to level the playing field when the insurance company minimizes or denies your earthquake claim. We're here to demand the full amount you're owed for your losses.
Without an experienced attorney on your side, you might find yourself stuck in a frustrating cycle of delays, lowball settlement offers, or outright denials of a claim you feel is fair. Insurance company representatives might seem friendly and act like they're on your side, but their goal is to save the company money, not pay the full amount according to the policy's limits.
The insurer will often use confusing clauses to convince homeowners to accept less than they deserve. Or, they might make you think that the first offer they send is the only one they'll agree to. Ultimately, many people give up and accept lowball offers just to get some money from their policy, even if it is not enough to cover the full cost of repairs or property replacement.
Don't let the insurance company pressure you into taking less than you deserve. Instead, hire an experienced earthquake insurance claims lawyer from Dolman Law Group Accident Injury Lawyers, PA, to turn the tables on the insurer and demand the full and fair amount you're entitled to.
We Are Here for You
We not only provide legal support as you work to recover from earthquake damage, but we can also help you get the support and resources that you may need after an earthquake. We want to ensure that you not only obtain a financial recovery but also make a complete personal and emotional recovery. At our firm, you will be treated like a family member, so you never feel like another case number.
When it comes to insurance companies, we have faced similar challenges in our personal lives. Founding partner Matthew Dolman's father was involved in a bad car accident when Matthew was fourteen. His father chose a lawyer based on an advertisement and selected a firm that settled the case as quickly as possible just to collect the money and move on.
Matthew founded Dolman Law Group Accident Injury Lawyers, PA, to ensure our clients are never mistreated or taken advantage of by their lawyers or insurance companies. We will fight for you as hard as we would for any family member.
Dolman Law Group Accident Injury Lawyers, PA, represents clients nationwide. Our firm has numerous offices throughout Florida and in Boston, MA, New York, NY, Houston, TX, and San Antonio, TX. Reach out to us today for a free claim evaluation to learn more about how our firm can help you recover from catastrophic earthquake damage to your property.
What Financial Recovery Can You Obtain for Earthquake Damage
Earthquakes can result in a wide range of property damage, including:
Structural damage
Damage to the roof, windows, or deck/patio of your home
Fire damage from ruptured gas lines
Flood damage from ruptured water pipes or broken dams/levees
Damaged or destroyed personal property
Depending on the severity of the earthquake, you might need to move out of your home during repairs, or you may decide to move to a new home if it is uninhabitable.
Through an insurance claim, you may recover compensation for expenses and losses such as:
Residential repair costs, including repairs to the structure of the building, roof repairs, replacement floors, or window replacements
Fire or flood/water damage remediation costs
Repair or replacement of damaged or destroyed personal property, or reimbursement of destroyed valuable property like artwork or antiques
Temporary housing costs, such as hotel rooms or short-term rentals, if you need to live somewhere else during repairs
Personal property storage costs
Moving expenses if you need to relocate to temporary housing or a new residence
Furniture rentals for temporary housing
Costs of personal/household services you cannot do at your home while it undergoes repairs, such as meals or laundry
The compensation you might obtain in an insurance claim following earthquake damage will depend on various circumstances and factors.
In addition to the severity of the damage caused by the earthquake, other factors that may impact your financial recovery include:
The insurance company's appraisals and estimates of repair and replacement/reimbursement costs, including unique or valuable property that may have damaged or destroyed in the earthquake
Your deductibles under your earthquake or homeowner's insurance policies
The limits of your applicable insurance policies
Any coverage exclusions in your policy
The strength of your documentation and evidence supporting your claimed losses, including photographic evidence or independent appraisals/estimates
The potential expenses of going to litigation or court, as well as your and the insurance company's relative chances of succeeding in litigation
The best way to maximize your chances of getting the money you're entitled to for earthquake damage is to have an experienced lawyer on your side. At Dolman Law Group Accident Injury Lawyers, PA, we will use our experience and resources to aggressively pursue maximum financial recovery for you from the insurance company.
Earthquake Damage Statistics
According to the U.S. Geological Survey, seismometers detect approximately half a million earthquakes yearly. Of these, people feel the tremors of only about 100,000 earthquakes, and only about 100 cause widespread damage.
In the U.S., Alaska experiences the highest number of earthquakes, but most occur in sparsely populated areas of the state. Southern California, which faces some of the highest risks from earthquake damage due to its population density, experiences about 10,000 earthquakes yearly, although only about one to two dozen earthquakes reach a magnitude of 4.0 or greater.
Across the U.S., several dozen earthquakes of magnitude 5 to 5.9 occur each year, although numbers can vary wildly from about two dozen earthquakes to seven or eight dozen. Only a handful of magnitude 6 to 6.9 earthquakes occur across the country yearly, while magnitude 7 to 7.9 earthquakes happen in the U.S. every other year or so.
However, these earthquakes have the most significant potential to damage property. This is particularly true when they occur in more developed areas or parts of the country where the crust structure allows the energy of an earthquake to travel over a greater distance, such as in the central U.S. along the Mississippi River.
About Earthquake Damage Claims
According to a report published by the U.S. Federal Emergency Management Agency, annual losses from earthquakes nationwide add up to about $4.4 billion, with $3.49 billion in capital losses and $930 million in income losses. Annual earthquake damage losses are roughly equal to losses from floods and hurricanes.
The FEMA study found that approximately 84 percent of earthquake damage losses occur in the West Coast states of California, Oregon, and Washington. California alone accounts for around $3.3 billion of the $4.4 billion in national earthquake damage losses. The report noted that the highest earthquake loss regions exist throughout the western U.S., the central U.S. around the New Madrid Seismic Zone near St. Louis, MO, and the Charleston, S.C. area.
The top 40 metropolitan areas that have the highest risks for earthquake damage losses include all California metropolitan areas, as well as the following cities:
Seattle
Portland, OR
New York City
Salt Lake City
St. Louis
Tacoma
Las Vegas
Anchorage
Boston
Reno
Memphis
Charleston, SC
Albuquerque
Newark
Honolulu
Atlanta
While many of these metro areas may not seem like they should have a high risk of earthquake damage because they lie outside popularly known earthquake zones, many parts of the Midwest and the Northeast have experienced notable earthquakes during recorded history. Engineers in these areas did not design buildings in these regions to withstand earthquakes severe enough to cause property damage.
Under the terms of your insurance policy, you must report damage within a specific time after the earthquake. Suppose you wait to notify your insurance company that your covered property suffered damage from an earthquake. In that case, it can result in a delay in recovering compensation for earthquake damage or even the denial of your claim.
If you believe your insurance company wrongly denied your earthquake damage claim, you have limited time to pursue a civil lawsuit against your insurer to recover the compensation you were entitled to. Every state has a statute of limitations for breach of insurance contract or bad faith insurance denial claims, which requires a lawsuit to be filed for such claims within a specific timeframe.
The court will dismiss your lawsuit if you fail to file a claim for wrongful denial of an insurance claim in a timely manner. You'll also lose the opportunity to hold your insurer accountable for paying you the compensation you deserve under the terms of your policy. For that reason, you should contact an earthquake damage lawyer from Dolman Law Group Accident Injury Lawyers, PA, to discuss your legal options as soon as possible.
Do Not Let the Insurance Companies Undervalue Your Earthquake Damage Claim—Turn to Dolman Law Group Accident Injury Lawyers, PA, for Help
If an earthquake damaged your home or other property, you may need considerable financial resources to repair your property and recover from the devastating event. But you may have trouble getting the compensation you need from your insurer.
Insurance companies will want to minimize your payout to maximize their profits. Adjusters may examine the property damage or seek a reduced appraisal or repair estimate to justify a lowball offer on your earthquake damage claim. They also use other tactics, such as delaying the processing of your claim, hoping that financial pressure will convince you to take their offer.
We don't want to see the insurance company take advantage of in you. Turn to Dolman Law Group Accident Injury Lawyers, PA, for the qualified counsel you can rely on.
Founding attorney Matthew Dolman established our firm to provide clients with the legal representation they need to fight against insurers who try to bully them into accepting less than fair compensation. He wanted to ensure that no other family would end up not receiving the maximum compensation they were entitled to due to the tactics of insurers or due to lawyers who lacked the confidence, skill, and resources to stand up for their client's interest.
Over the past 17-plus years, our firm has developed a reputation among insurance companies for aggressively fighting on behalf of our clients. Insurers know that our firm is prepared to pursue litigation or trial in our clients' cases when necessary to demand the results our clients deserve.
Insurance companies often pick on lawyers they know won't go to trial for their clients, recognizing that those lawyers will convince their clients to accept a lower settlement just so the lawyer can close the case and collect a fee.
With Dolman Law Group Accident Injury Lawyers, PA, you'll never need to worry about our willingness to fight for you. We have a proven record of reaching fair settlements and winning favorable verdicts in court.
When you hire us to help you pursue financial resources for earthquake damage, you can expect that we will:
Thoroughly document your losses and expenses from earthquake damage to determine how much compensation you deserve to receive from your insurance claim
Maintaining constant communication with you throughout the recovery process from earthquake damage, including providing you a direct link to your lawyer and managing partner Matthew Dolman and helping you with whatever issues may arise as you work towards getting back to everyday life after a devastating earthquake
Sit down with you to discuss your legal options if you have been subject to a wrongful or bad faith denial of your insurance claim
Work tirelessly to pressure your insurers to resolve your claim and provide you with the full financial compensation you need
Aggressively seek the best possible result in your case at the negotiating table or in court
The attorneys of Dolman Law Group Accident Injury Lawyers, PA, work tirelessly to be the legal advocates we would choose for ourselves or our loved ones after a devastating event like an earthquake.
What to Do After Your Property Has Sustained Earthquake Damage
After an earthquake, you need to take steps to begin the process of filing an insurance claim to recover compensation for property damage. Acting quickly can also protect your rights to seek full financial recovery from your insurer.
Things you should do after your property has sustained earthquake damage include:
Take photos of any damage to your residence and any personal property
Notify your homeowners'/earthquake insurance provider as soon as possible
Keep copies of all emails and letter correspondence from your insurer; also, take notes of any phone calls that you may have with insurance adjusters
Obtain independent appraisals of damaged or destroyed property, as well as repair estimates to fix any damage to your property
Also, keep copies of invoices and receipts for any additional living expenses that you incur if you are displaced from your home, such as hotels or short-term rentals, furniture rentals, meals, laundry, storage fees, or moving expenses
Respectfully decline to provide the insurance adjuster with a recorded or written statement about the property damage. Instead, let your attorney handle providing any loss information to the insurance company
Finally, talk to an earthquake damage lawyer from Dolman Law Group Accident Injury Lawyers, PA, about your case. Our firm will prepare your claim by gathering documentation to establish what losses you have incurred. We'll also handle communications and negotiations with the insurance company to pursue the financial recovery you deserve so that you can focus on working to put your life back together after the earthquake.
Frequently Asked Questions about Earthquake Damage Claims
Some commonly asked questions about earthquake damage claims include:
Can I file an earthquake damage claim under my homeowners' insurance policy?
Many homeowners and commercial property insurance policies do not provide coverage for property damage caused by an earthquake, especially in regions at risk of severe earthquakes, such as California. Suppose your homeowners' or commercial property insurance policy expressly excludes coverage for earthquake damage.
In that case, you will need to obtain an earthquake damage rider for your existing property insurance policy or purchase a separate earthquake insurance policy to cover your property. An earthquake insurance policy may be advisable if you live in a high-risk area for earthquakes. However, policies can become expensive if you have an older property that has not been retrofitted to resist earthquake damage.
What does earthquake insurance typically cover?
Earthquake insurance typically provides three primary coverages, including damage to the covered premises, repair or replacement of personal property inside the covered premises, and additional living expenses for residential earthquake insurance policies.
These additional living expenses can help pay for temporary housing costs, furniture rentals, meals, laundry, and storage or moving expenses.
But earthquake policies also frequently exclude coverage for certain damages, such as:
Damage from fires that are caused by an earthquake, although your policy might cover such damage under your standard property insurance policy
Vehicle damage, even if you parked it in the property's garage; you would need to turn to your comprehensive coverage if you have purchased it with your auto insurance policy
Damage from floods that may be caused by an earthquake, since such damage would need to be covered by separate flood insurance
Damage from sinkholes, though some states mandate that standard homeowners' or commercial property insurance coverage include coverage for sinkhole damage
Damage to the masonry exterior of a property, such as brick, stone, rock, or stucco
As with standard homeowners' insurance, you may also be obligated to cover a deductible, which can range as high as 20 percent of the coverage limit. An earthquake insurance policy may also have a separate deductible for personal property.
Do I need a lawyer to file an earthquake damage claim?
Although you are not required to hire an attorney to file an insurance claim after your property sustained damage from an earthquake, having legal counsel can make filing a claim much smoother and less stressful.
An earthquake damage lawyer can review the terms of your insurance policies to help you understand what coverage you may be entitled to. Your lawyer can also help you gather documentation to prove what compensation you need to repair the earthquake damage. And, an attorney can also communicate with the insurance company on your behalf, so you do not need to feel anxious about talking to an insurance adjuster who may pressuring you to accept whatever compensation the insurer has offered you.
What do I do if I disagree with the insurance adjuster's assessment of the damage to my property?
You may find that the insurance adjuster has undervalued the damage to your property from an earthquake. However, you do not need to simply accept whatever valuation the insurance company has put on your earthquake damage claim.
If you disagree with the insurance company's assessment, you can gather documentation and evidence to support a higher valuation. This could include photographic evidence of damage to your property or other personal items, independent appraisals of destroyed personal property, and independent estimates from contractors for repairs to your property.
An earthquake damage lawyer can also assist you with disagreements over whether your insurance policy may cover certain types of damage under your insurance policy.
What options do I have if the insurance company wrongfully denied part of my earthquake damage claim?
If you believe that your insurance company has wrongfully denied part of or all your claim for compensation for earthquake damage, you may have the option of filing a breach of contract or bad faith insurance claim against your insurer.
Some of the ways that insurers may wrongfully deny claims include:
Failing to investigate claims
Delaying investigation and processing of claims
Ignoring evidence and documentation submitted by claimants
Misrepresenting the availability and terms of insurance coverage
Intentionally undervaluing property loss
Using inexperienced or unqualified adjusters or appraisers
Making false accusations of insurance fraud
An earthquake damage lawyer will be ready to pursue a bad faith insurance claim or breach of insurance contract claim on your behalf if the insurance company wrongly denied you coverage for property damage caused by the earthquake.
Contact An Earthquake Damage Attorney Today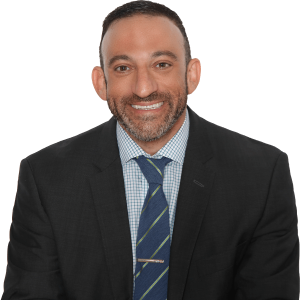 An earthquake can wreak havoc on your property, and your bank account. If you purchased insurance designed to insulate you from earthquake-related losses, you have a right to expect that you'll be paid out when you make a claim. Unfortunately, getting your insurer to pay you what you're entitled to is not always a simple or straightforward process.
When the insurance company makes things hard on you, fight back with the help of Dolman Law Group Accident Injury Lawyers, PA. We represent policyholders, never insurers. Our goal is to help those who purchased insurance get what's fair. We want to see to it that you can rebuild your home, replace damaged property, and move on after a devastating earthquake. We'd be proud to put our skills to work for you.
Contact us or dial 833-552-7274 today for a free, no-obligation consultation to speak with an earthquake damage lawyer about your rights.
Dolman Law Group Accident Injury Lawyers, PA - Clearwater Office
800 North Belcher Road
Clearwater, FL 33756
727-451-6900
Client Testimonial
"AMAZING and understanding attorneys! Did great on my case and I highly recommend Dolman Law Group Accident Injury Lawyers, PA for anyone that has been injured in an accident!"
Rating: 5/5 ⭐⭐⭐⭐⭐
Koralis R.
Jan 2020
Read more reviews on Google!