Accepting an invitation to visit a store, restaurant, or neighbor should not result in personal harm. When you accept an invitation to explore a sale, try a new menu, or join a cookout, you assume the property is safe to visit.
No one expects such a visit to turn tragic and to affect their life forever. If you feel overwhelmed by growing medical bills or cannot work following an injury on someone else's property, you may want to contact a Florida premises liability attorney at Dolman Law Group Accident Injury Lawyers today.
Florida Premises Liability FAQs: When Property Negligence Results in Serious Injuries
What does the duty of care mean?
A property owner owes a duty of care to those they invite to their business, home, or another type of property.
Sometimes a premises liability claim or lawsuit is possible if:
The property owner knew about the danger yet failed to do anything about it.
The danger existed for a long time, and the property owner should have known about it.
The property owner did not warn invitees of the possible danger.
The property owner failed to conduct routine inspections for possible dangers.
A property owner who fails to invest in keeping their property safe for others is generally liable when a serious injury occurs. The knowledge that your injury was likely preventable had the property owner used care is infuriating.
If a negligent property owner is responsible for your life-changing injury, give careful thought to discussing your case with a premises liability law firm. A free case evaluation can help you learn more about your options for pursuing possible compensation.
What are common types of premises liability in Florida?
Among the more common types of premises liability are slip and fall accidents.
A slip and fall can occur due to:
A cord stretched across a floor
Unsafe steps with no handrail
Wet floors due to cleaning, spills, or a leaking roof
Uneven tiles or torn carpet
These are just a few examples of the types of dangers that may cause someone to fall. A slip and fall injury can result in a traumatic brain injury (TBI), a spinal cord injury, broken bones, and other devastating injuries. Such injuries can prevent you from ever returning to your job or career.
If your loved one suffered such an injury, they may never return to how they were before the accident. This is especially upsetting as they may now exhibit bouts of anger and depression. Caring for them may require more assistance than you can provide.
If you must place your loved one in a skilled nursing facility, you will face substantial costs for such care. The average monthly cost of such care is between $7,000 and $8,000 per month, depending upon whether the room is private or semi-private.
Thousands of dollars in monthly nursing facility fees can accumulate quickly and become unmanageable. A Florida premises liability lawyer can help you fight for justice and fair compensation covering this and other damages.
Premises liability is not limited to slip and fall accidents.
Other types of accidents that can occur due to property owner negligence are:
Fires
Swimming pool accidents
Escalator and elevator accidents
Amusement or attraction accidents
Poor or no building security that leads to an assault
Insufficient or no lighting in a parking lot
Accepting an invitation to a neighborhood cookout, a sale at a store, or opening day at an amusement park should not result in harm. If your fun day turned into a nightmare, a premises liability lawyer can help you with a civil case.
Does premises liability include dog bite injuries?
Serious dog bite injuries generally qualify for premises liability claims and lawsuits.
Dog behavior is sometimes unpredictable, with the calmest of dogs reacting with a bite due to:
Sickness
Injury
Fear
Protection of owner, property, or puppies
Something or someone startles the dog
Children are at special risk for experiencing a dog bite due to their natural curiosity. A dog they encounter may misinterpret their playfulness as a threat and react by biting them. The small height makes for proximity between a child's face and a dog's mouth.
Physical and psychological scars may result as children sometimes develop a new fear of dogs. Post-traumatic stress syndrome (PTSD) is not uncommon in young children who suffer serious dog bites.
Symptoms of PTSD in children following a traumatic event can include:
Nightmares
Ongoing fear or sadness
Avoids the place or people where the event occurred
On-edge and constantly looking for possible threats
Continuously reliving the event in their thoughts or through play
Two possible physical outcomes of a dog bite are infection and the need for plastic surgery due to facial scarring. These and other physical injuries—along with the need for physical and emotional counseling—can result in high medical costs. The pet owner and not you should pay for the damage their dog caused you or your child.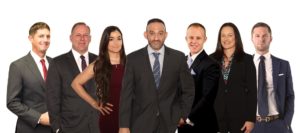 How can a Florida premises liability lawyer help me?
A Florida premises liability lawyer can protect your best interests during this most challenging time. Their work with accident victims provides them with the experience necessary to stand firm against aggressive insurance adjusters.
An assertive insurance adjuster who will not take no for an answer is the last thing you need. If an insurance adjuster is pressuring you to accept less than you deserve, do not give in to them but rather contact a Dolman Law Group premises liability attorney instead. Once you hire a Florida attorney to represent you, you can refer all calls to your attorney.
A lawyer can manage the details of your case and provide you with updates as they develop. From important deadlines to utilizing their negotiation skills, a premises liability lawyer can serve as the support you need in your fight for compensation.
Can I accept a settlement for my Florida premises liability injuries without a lawyer?
That's a terrible idea. The insurance company's desire to protect their best interests far outweighs their concern for you. Many adjusters know that an initial settlement offer will likely appeal to the accident victim.
The concern and anxiety you feel regarding your financial situation are understandable. What seems like a large check may, in fact, not come close to covering your expenses.
Accepting their initial offer can make the adjuster happy and you even more miserable; here is why:
Accepting an initial settlement offer from an insurance company closes your claim.
You cannot pursue further legal action for additional funds if your medical condition worsens.
Insurance companies protect their best interests by using tactics designed to overwhelm you. A decision regarding whether to accept a financial settlement is too important to make without careful thought and a lawyer.
Consider protecting your future medical needs by contacting a Florida premises liability lawyer at Dolman Law Group today for a free case evaluation. The right lawyer will get to work on your behalf, countering insurance company tactics by aggressively fighting for fair compensation.
Do I need to pay a retainer to hire a lawyer?
A retainer is generally not necessary when it comes to hiring a premises liability lawyer. Most Florida premises liability lawyers work on a no recovery, no fee promise. This means that if they do not win your case, you do not owe them any legal fees.
The contingency-fee method of securing a lawyer leaves you with nothing to lose. A premises liability claim and lawsuit is a complex process with intricate legal details. Placing your case in qualified hands can ease some of your stress.
Strong communication between legal offices and clients is essential. The Florida premises liability lawyer representing you will treat you with care as they learn more about how you and your accident.
The significant impact on your life is not fair, and a lawyer can help you. You are not alone when it comes to holding the responsible property owner accountable for their negligence. With an attorney by your side, the pursuit of compensation—while not guaranteed—is less stressful than fighting alone.
Can I sue if my loved one dies from their injuries?
You may qualify for a wrongful death claim and lawsuit. Your relationship with the decedent and how their accident occurred are two pieces of vital information an attorney must know. If you are a surviving spouse or other close relative and your loved one died due to a negligent property owner, consider taking legal action.
The types of compensation possible in a wrongful death claim and lawsuit include:
Medical costs: The final medical bills relating to your loved ones last days
Funeral costs: The overall cost of a funeral and burial or cremation
Income damages: Lost wages and potential future earnings possible had your loved one survived
Loss of companionship: The immeasurable loss of spending time with your loved one
Economic damages like that of medical costs are fairly easy to understand. It is the non-economic damages that are more challenging. While the loss of companionship is devastating, your lawyer can fight for compensation for its loss in your life.
How long can I wait to take legal action?
Two separate statutes of limitations involve Florida premises liability and wrongful death. For premises liability cases, Florida law requires that you file your civil lawsuit within four years of the date of injury. Cases involving wrongful death must reach the court within two years from the victim's date of death.
While the term years may seem like a long time, it is not. A serious injury due to property owner negligence can cause you to lose track of time. Time passes quickly when you are not injured and can pass in a blur after a traumatic accident.
Gathering evidence that can help your lawyer prove negligence is crucial for your case. The sooner you provide the information, the faster your attorney can get to work for you.
Physical and emotional pain or immense grief can devastate you. If you wish to pursue legal action against the party responsible for your harm, your loved one's harm, or the death of a loved one, give thought to contacting a Dolman Law Group Florida premises liability attorney today.
What types of evidence may help my case?
Most incidents of premises liability involving serious harm do not require a police response. If you or a loved one suffered your injury in a store, restaurant, or similar venue, you may need a copy of the incident report. This type of report is generally completed by management for the property owner's insurance company.
Other types of evidence that may help your case include:
Pictures of the accident scene
Contact information for witnesses
Your medical reports and expenses
Proof of missed time from work and lost wages
If your injuries prevent you from gathering evidence, your attorney can gather it for you. By investigating what caused you or your loved one to experience such harm, an attorney can build a strong case that proves negligence, and that fights for compensation.
Florida Premises Liability Lawyers Help Accident Victims Pursue Justice
Civil cases involving premises liability or wrongful death claims are separate from criminal cases. For example, suffering injuries from an assault may lead to criminal charges against your attacker. You may still pursue compensation for your damages with a civil claim and lawsuit. The outcome of their criminal case is irrelevant to your civil action.
Pursuing possible compensation for your injuries or loss is your right. The pain and grief you suffer are not fair and demand justice. A premises liability attorney stands ready to fight for you.
A premises liability case is a serious matter. Holding the responsible party accountable for their negligence may prevent the same incident from happening to another customer or neighbor.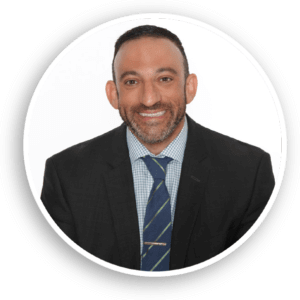 The steady influx of medical bills and other related expenses should not be your burden to bear. The Florida premises liability lawyers at Dolman Law Group Accident Injury Lawyers can fight insurance companies on your behalf for the compensation you need. If they must take your case to trial, they are willing to do so.
Having someone familiar with Florida law by your side is priceless. With a no recovery, no attorney fee promise, and a free case evaluation, you cannot go wrong in exploring your legal options with Dolman Law Group Accident Injury Lawyers today.
With offices across both Florida coasts, you can easily reach Dolman Law Group Accident Injury Lawyers, PA, at (727) 451-6900, or you can write to us using our online contact page.