Children are some of the most vulnerable members of society and depend on the adults in their lives to keep them safe and healthy. It is a sad reality that children do sustain injuries and are often more vulnerable to injury than adults. Bradenton's children may find themselves injured in any number of situations, but some situations are unique to children, such as exposure to attractive nuisances, from bullying, or due to child abuse or neglect.
A Bradenton child injury lawyer at Dolman Law Group Accident Injury Lawyers, PA may be the only person a child or those who care about the child can turn to for support and protection.
Dolman Law Group Accident Injury Lawyers, PA are committed to protecting children and their rights under the law after suffering any injury. Our Bradenton child injury attorneys understand the sensitive but essential need to advocate for children's rights and to seek compensation for the injuries they have suffered. With offices on both of Florida's coasts, our firm is positioned to support the needs of injured children in Bradenton and across the state. Contact us today to learn more about our services and to request a free consultation.
Dolman Law Group Accident Injury Lawyers, PA Are Recognized for Results
The attorneys at Dolman Law Group Accident Injury Lawyers, PA are recognized across the industry as outstanding lawyers, including receipt of the following awards and accolades:
Lawyers of Distinction 2019
America's Top 100 High Stakes Litigators 2019
Multi-Million Dollar Advocates Forum
Million Dollar Advocates Forum
Super Lawyers
Florida Legal Elite 2018
The team at Dolman Law Group Accident Injury Lawyers, PA bring their best to every case they handle, including cases involving child injuries. Our attorneys will work with you to understand how a child has been injured, whether any party failed to live up to a duty of care, and what compensation is appropriate—all while leveraging the broad range of resources available through our firm.
Types of Child Injury Cases in Bradenton
There are numerous ways a child can suffer from injury, from a simple fall to bullying. No matter the cause for the injury, if someone else has injured a child, it is a stressful and often devastating situation. Detailed below are types of injuries that children are uniquely at risk for.
Attractive Nuisance
Generally, property owners are not responsible for injuries that occur to trespassers on their property. The exception to this rule is the attractive nuisance doctrine. This doctrine requires property owners to guard against dangerous conditions that might attract a child onto the property who are unaware of the dangerous nature of the attraction.
The following factors will be evaluated to determine whether an object was an attractive nuisance:
Whether the object was located in a place where the owner knew or should have known children might trespass;
The danger attracted the child onto the property;
The property owner knew or should have known that the object posed a risk of serious harm to children;
Children would not realize the danger of the object;
The benefit of the dangerous object is small compared to the risk posed to children; and
The property owner did not take reasonable steps to remove the object or mitigate the danger to children.
Any object is an attractive nuisance if it meets the above criteria, and can range from a pile of dirt or gravel to a pool or old appliance. Florida statute also explicitly states that abandoned or discarded iceboxes, refrigerators, deep-freeze lockers, clothes washers, clothes dryers, and other airtight units are attractive nuisances.
Bullying and Harassment
While bullying has been around for ages, the rise of social media has increased the reach and impact of bullying on children. One out of every five students between the ages of 12 and 18 have experienced bullying, and 15 percent of the bullying occurred online or over text. Certain student populations have a much higher rate of bullying; for example, 74 percent of LGBT students report being verbally bullied and 36 percent report suffering from physical bullying.
Under Florida law, bullying or harassment of any public school student or employee is prohibited. Each school district must have a policy prohibiting bullying and harassment that includes the consequences for a violation and a procedure for reporting and investigation of an act of bullying or harassment.
Bullying is defined as "systemically and chronically inflicting physical hurt or psychological distress on one or more students." Potential components of bullying behavior include:
Teasing;
Social exclusion;
Threat;
Intimidation
Stalking;
Physical violence;
Theft;
Sexual, religious or racial harassment;
Public or private humiliation; or
Destruction of property
Florida law explicitly calls out cyberbullying as a form of bullying, defined as "bullying through the use of technology or any electronic communication," examples of which include email, internet communications, and instant message.
Harassment is defined as "any threatening, insulting, or dehumanizing gesture, use of data or computer software, or written, verbal, or physical conduct directed against a student or school employee that (1) places a student or school employee in reasonable fear of harm to his or her person or damage to his or her property; (2) has the effect of substantially interfering with a student's educational performance, opportunities or benefits; or (3) has the effect of substantially disrupting the orderly operation of a school."
If your child has suffered from bullying, the school district is required to take appropriate action to protect your child and punish the perpetrator. The consequences will vary depending on the nature of the bullying, and your child may seek a voucher for a private school.
While the support of the school district is helpful, it may not be enough to compensate your child for the emotional and physical injuries they have suffered. The attorneys at Dolman Law Group Accident Injury Lawyers, PA are experienced in evaluating the Florida law and assisting clients in pursuing recovery.
Child Abuse and Neglect
Any intentional action that inflicts or could reasonably be expected to result in physical or mental injury upon a child is child abuse. Active encouragement of an act that could result in physical or mental injury to a child is also considered child abuse. The failure of a caretaker to provide the care, supervision, or services necessary to maintain physical or mental health is neglect. Examples of needs that must be met for a child include food, nutrition, clothing, shelter, supervision, medicine, and medical services that a prudent person would consider essential for a child's well-being. In Florida, any act of child abuse or neglect is a felony.
Child abuse and neglect are things that no child should be forced to suffer, but both are unfortunately common. In one recent year, the Children's Advocacy Centers in Florida served over 34,000 children who were victims of child abuse or neglect. 35 percent of the victims suffered from sexual abuse, 27 percent suffered from physical abuse, and 17 percent suffered from neglect.
In just one month, Florida investigators accepted more than 16,000 child welfare reports for investigation. Florida child welfare agencies deemed more than 1,500 of the reported victims unsafe and referred nearly 5,000 cases for alternative assessment.
Florida law has strict requirements for reporting suspected child abuse or neglect. Any person who knows or has reasonable cause to suspect that a caregiver is abusing or neglecting a child must report the abuse or neglect.
Adults should know the signs of child abuse to assist in the safety and protection of all children. A child suffering from serious abuse or neglect is likely to exhibit a combination of signs and factors. Patterns of physical or behavioral signs are important indicators that should be reported. If an adult is told about abuse directly from a child, the adult should be supportive and encouraging, remain calm, and above all else document and report the conversation as soon as possible.
Child abuse and neglect may seem to be straightforward issues, but they are often legally complicated. If a child you love has been harmed through child abuse or neglect, an attorney can help you understand the difference between civil and criminal charges and the ability to recover for the child's injuries.
Understanding Responsibility for Bradenton Children's Injuries
Given the wide array of ways that children might be injured, there is an equally broad and complicated class of individuals who may be responsible. If a child is injured in a car accident, the normal rules of negligence will apply. If, however, a child is injured due to an attractive nuisance, a complicated set of factors will determine if the property owner is responsible.
If a child is injured through bullying, parents must advocate for their children and understand the complicated interpolate of school district policy, state and federal criminal laws, and state and federal civil laws.
If a child has suffered child abuse or negligence, they may be represented by an uninvolved caregiver or a guardian appointed by the state. The parties representing the child will need to determine who was responsible for the abuse or neglect and if any party failed to timely report suspicion of the abuse or neglect.
In any instance where a child has suffered an injury, an attorney can work with you to analyze the facts and laws to establish which parties may have been responsible for the child's injuries.
Securing Compensation for a Bradenton Child's Injuries
Dealing with injuries to a child is undoubtedly a stressful and often traumatic time in the child and their loved one's lives. In addition to dealing with the physical and mental strain caused by the injury, the family must also deal with the doctor's bills and other financial burdens that accompany the injuries.
Recovering for certain child injuries can be very complicated and require analysis of a variety of state and federal laws, as well as vigorous advocacy on behalf of the child. An experienced attorney can help you understand your child's recovery options, which could include:
Medical expenses: If your child's injuries are physical, the associated medical expenses should be covered. These could include doctors' bills, the cost of prescription medicine, and any ongoing medical needs such as physical therapy.
Financial impact: After an injury to a child, a parent is often required to leave the workforce to remain home and care for the child. This change can significantly impact the family's finances and should be included in any damages claim.
Future earnings impact: If a child suffers a substantial injury at a young age, it can have a long term impact on their future job prospects. Be sure to include damages for compensation for the loss in employment and income prospects.
Property damage: Property damage is a common consequence of bullying, including damage to electronics or physical defacement of other property. The responsible party should pay to repair or replace any damaged or destroyed property.
Emotional distress: Child injuries are very likely to result in emotional distress, including conduct disorders, anxiety, depression, and PTSD. Your child should be compensated for this emotional distress, including the costs of any associated therapy.
A Bradenton child injury attorney can work with you to prepare a comprehensive analysis of the damages your child has suffered as a result of their injuries. While financial compensation cannot take away the pain a child has suffered, it can help reduce the stress and expense caused by the injuries.
Bradenton Child Injury FAQ
We all do our best to protect our children, but no matter how hard we try, accidents occur, and children get injured. Every year, thousands of children suffer injuries, ranging from minor to severe.
Injuries often prove devastating for children and their loved ones. Child injury cases are extremely emotional and complex. Adults have a responsibility to ensure the safety of children. If someone else's carelessness or negligence causes an accident that injures your child, your family may have the right to pursue compensation for your child's medical care and other expenses.
At Dolman Law Group Accident Injury Lawyers, PA, our Bradenton child injury attorneys can help you pursue maximum compensation, which can help to address your financial concerns and your injured child's future needs.
What are the most common causes of childhood injuries in Bradenton?
According to the Centers for Disease Control and Prevention (CDC), emergency rooms treat more than 9 million children and youth younger than 19 every year. Tragically, more than 12,000 die from unintentional injuries. According to a CDC study, the child injury death rate in the U.S. was 15 per 100,000 population. A report issued in 2015 reported unintentional injuries in Manatee County as 44 per 100,000, compared to the entire state, which was 40 per 100,000.
As you can see, unfortunately, children sustain injuries every day. Injuries happen in car accidents, at school, on the playground, on vacation, in swimming pools, or while playing with defective toys. Some injuries that children suffer are the same as adults, such as those that stem from auto accidents or slip and falls. However, many injuries are more common in children, such as playground injuries, dog bites, and bicycle injuries.
Common child injuries include broken bones, spinal cord injuries, traumatic brain injuries, and burns. Many of these injuries require expensive, long-term treatment.
Here are some of the most common causes of injuries:
Motor vehicle accidents. Typically, the majority of child motor vehicle fatalities were passengers. In one recent year, seventy-three percent of child motor vehicle accident fatalities were passengers, 18 percent were pedestrians, and 3 percent were riding bicycles. There are fewer fatalities in passenger vehicles with properly restrained children. Traveling properly restrained in the back seat, rather than the front seat, improves the odds. The risk of fatal injury drops about 75 percent for children up to age three, and it drops by nearly 50 percent for children ages four to eight. Florida law requires children age five and under to use a crash-tested, federally approved child restraint device.
Pedestrian accidents. From the moment they start to walk, children are at risk from pedestrian accidents. In a recent year, one in five children under the age of 15 who died in motor vehicle crashes were pedestrians. That same year, pedestrian fatalities accounted for 10 percent of crash deaths for children younger than 1, 22 percent for ages 1 to 3, 16 percent for ages 4 to 8, and 19 percent for ages 9 to 12. Because of their small size, children are difficult for drivers to see, which increases the likelihood of serious injuries. Drivers may fail to see a child and back over them in a driveway or parking lot. Drivers may strike a child in a busy school zone because they failed to obey a lower speed limit, did not watch or wait for crossing guards, or did not come to a complete stop at intersections. Children walking in areas with no sidewalks, such as rural roads, are often at risk. Pedestrian accident injuries in children may result in serious physical or cognitive impairments or fatality.
Bicycle injuries. Over 70 percent of children ages 5 to 14 ride bicycles. Bicycles cause more childhood injuries than any other consumer product except for motor vehicles. Approximately 90 percent of all bicycle-related deaths and 10 percent of all nonfatal bicycle-related injuries result from a collision with a motor vehicle. Head injury is the leading cause of death in bicycle crashes and is also a leading cause of permanent disability.
Child drowning and near-drowning. Drowning is a leading cause of death among children ages five and younger. Nationally, about one in five people who die from drowning are children ages 14 and younger. A common scenario is when an unsupervised child falls or climbs into a pool. In some cases, the pool may have insufficient fencing, or the child may gain access through an unsecured gate. The suction from faulty or poorly maintained pool drains may trap a child. Even non-fatal drowning incidents may prove catastrophic, resulting in long term disabilities.
Child injury caused by an unsafe toy. According to the Consumer Product Safety Commission, there were over 226,000 toy-related injuries in U.S. hospitals during the latest data reporting year. Of those, 73 percent of the injured children were under the age of 15. Toys are sometimes defectively designed or manufactured. Defective toys, such as toy vehicles, non-motorized vehicles, dolls, action figures, or building sets, may prove hazardous, and a child may choke or suffer a multitude of other injuries as a result.
Children injured by dog bites. According to a recent survey, over 63 million households in the United States own at least one dog. The Centers for Disease Control and Prevention (CDC) and the American Veterinary Medical Association (AVMA) state that over 4.5 million people in the U.S. suffer dog bite injuries each year. About half of these injured individuals are children. They are often bitten in the face, neck, and head and may require reconstructive surgery.
Amusement parks and playground accidents. Many families love to visit carnivals, amusement parks, and water parks. However, the rides may prove dangerous due to design defects, breakdowns, or untrained operators. The playground equipment located in public playgrounds, schools, and daycare centers is also hazardous at times. Climbing structures cause more injuries than any other piece of playground equipment. At home, swings cause the most injuries.
Medical malpractice. When your child is ill or injured, you trust that your doctor will correctly diagnose the problem and prescribe the appropriate treatment. If the doctor fails to do so, you may have grounds for a medical malpractice claim on behalf of your child.
Other dangerous products for children. Defective products, such as car seats, cribs, strollers, or a wide variety of other products, may also pose a risk of injury to the child. There are two different standards for cases involving defective products in Florida: (1) negligence theory and (2) product liability theory, also referred to as strict product liability. Each standard requires proof of different elements to hold the company liable under the law.
What is the basis for a Bradenton child injury lawsuit?
Under Florida law, an injured child has a legal right to compensation for the damages sustained due to the negligence or intentional wrongdoing of another. A variety of Florida laws determine these damages, including those involving negligence, premises liability, and product liability. The basic rules of these legal theories apply to children.
For example, property owners may face liability when the child is on a property by invitation, and the property contains a hazardous condition. Property owners have a lesser duty if the child is trespassing; however, the property owner must warn children if the owner knows or should know that children come onto the property.
In some cases, the doctrine of attractive nuisance may apply. An attractive nuisance is something that might lure the child into a hazardous situation, such as a trampoline, swimming pool, abandoned vehicle, or discarded appliance.
Who is liable for a child injury in Bradenton?
Most child injury cases arise from the theory of negligence. Therefore, it is essential to determine how the negligent action or omission occurred, who committed the negligent act, and why it constituted a breach of the defendant's duty when working to recover compensation.
If several different circumstances contributed to an accident, then more than one party may face liability. Anyone caring for or supervising children must pay close attention and always remain aware that children often act unexpectedly.
Potentially liable parties may include:
School officials, administrators, teachers, and other staff members are responsible for ensuring students' safety. Therefore, these individuals may face liability for negligence or intentional misconduct.
In the case of a school bus injury, the bus driver, the bus company, or even the school district could face liability.
A person or entity that designs or manufactures defective toys or other products is liable for a child's injuries.
If a property contains a hazardous condition or attractive nuisance, and the property owner has not taken proper measures to correct the problem, safeguard the area, or warn people, the property owner may face liability for the child's injury, even if the child was trespassing.
The owners of amusement parks and playgrounds may face liability for dangerous or defective rides and playground equipment.
Who may file a lawsuit on a minor's behalf in Bradenton?
Only adults can file lawsuits in Bradenton. Therefore, minors cannot bring their own claims. However, a child's parents or legal guardians may file a Bradenton child injury lawsuit on the child's behalf.
What is the deadline for filing a Bradenton child injury lawsuit?
Florida's law limits the amount of time that injured individuals have to file a lawsuit against someone following an incident. When it comes to children, there is a special rule that allows a child up to one year following his or her 18th birthday to file a lawsuit for personal injuries. Different rules apply in medical malpractice cases. At times, it is hard to determine the correct deadline for your child injury case. Therefore, your best bet is to contact an attorney as soon as possible after the injury; otherwise, you may lose your right to file a case.
What type of damages are available in a Bradenton child injury lawsuit?
The amount of compensation that you ultimately recover will depend on the specific circumstances of each case.
Fundamentally, the same types of damages are available whether the injured person is an adult or child.
Short-term and long-term medical care
Lost earning potential if the injury will affect the child's ability to earn a living as an adult
Pain and suffering
Emotional trauma
If the child has died as a result of the injuries, the parents may qualify to sue for wrongful death
In some cases, the court may award punitive damages.
Is it possible to settle a Bradenton child injury case without court approval?
That depends on the amount of the proposed settlement. The injured child's parents or guardians can settle the Bradenton child injury claim without court approval if the settlement is less than $15,000. If the amount is greater than $15,000, then the parties must seek court approval by filing a petition that includes the facts of the case, liability issues, and other relevant details.
What evidence may support a Bradenton child injury case?
Strong evidence helps support a child injury case. Therefore, it is important to begin to collect and preserve evidence as soon as possible after the injury occurs.
Evidence may include:
Damages: You must prove damages to obtain compensation; proving negligence alone is not enough. Provable damages are necessary to obtain proper compensation. You should request copies of your child's treatment records and medical bills, including emergency services, ongoing medical care, dental care, or mental health services. Make sure to include medications, crutches, medical supplies, and adaptive equipment. In addition to medical costs, you may have lost wages when you had to take off work because you had to care for your child or take them to appointments. If your child had an after-school or summer job, they might also qualify to pursue lost wages.
Photographs: These days, many schools and public places have surveillance cameras. However, if left too long, someone may erase or tape over the footage of an accident. It is also a good idea to take pictures of your child's injuries right away as well as during the recovery period.
Witness Statements: Witness statements are valuable evidence. If anyone witnessed the incident, obtain their contact information. Otherwise, you may struggle to locate them later.
Write everything down: The time following an injury is often stressful. It is easy to lose track of the details relating to your child's treatment and recovery, which is why writing everything down in a journal will help down the road.
Avoid social media: It is generally best if neither you nor your child posts details or pictures concerning the accident on social media. Such information may damage your case.
Do you need to consult our Bradenton child injury attorneys?
Our Bradenton child injury attorneys can help you understand the law and determine your best path forward. Your child's injury may require lengthy, perhaps ongoing, treatment. You and your family's life may change forever.
Contact Dolman Law Group Accident Injury Lawyers, PA Today
The Bradenton personal injury attorneys at Dolman Law Group Accident Injury Lawyers, PA have years of experience supporting children who have suffered injuries due to the negligent or bad acts of other parties.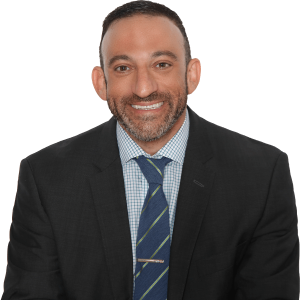 We approach each case with sensitivity, empathy, and a determination to zealously advocate on behalf of the injured victim. We work with each client to understand the facts of the case, to investigate and uncover evidence demonstrating the negligence or intentional acts of the party at fault, and to use this information to provide a comprehensive assessment of the damages the victim is owed.
With offices across both Florida coasts, including Bradenton, you can easily reach Dolman Law Group Accident Injury Lawyers, PA, and Dolman Law Group Accident Injury Lawyers, PA, at 833-552-7274 (833-55-CRASH), or you can contact us online for a free consultation with one of our experienced attorneys.
---
Bradenton Office
6703 14th Street West Suite 207
Bradenton, FL 34207
Phone: (941) 613-5747
Client Testimonial
"AMAZING and understanding attorneys! Did great on my case and I highly recommend Dolman Law Group Accident Injury Lawyers, PA for anyone that has been injured in an accident!"
Rating: 5/5 ⭐⭐⭐⭐⭐
Koralis R.
Jan 2020
Read more reviews on Google!