Helping Accident Victims Who Experience Life-Altering Harm
Life can change in a second due to the careless actions of another person. If you or a loved one suffered a catastrophic injury due to someone else's negligence, a
catastrophic injury lawyer
can help you fight for justice. At Dolman Law Group Accident Injury Lawyers, our lawyers work closely with our clients to build the strongest case possible. Contact us today to discuss your legal options.
Proven Track Record of Successfully Advocating for Clients
While we cannot make any promises to any client regarding the possible outcome of a settlement, one of the measures of a law firm's success is the record they have had in obtaining fair compensation for their clients in the past. While this is no guarantee of future success, it does provide you with a glimpse into some ways we have helped clients in the past. Some of our recent successes include:
Potential clients should be aware each victim's injuries are different and numerous factors determine a final settlement.
What Makes an Injury Catastrophic?
Accident injuries affect your life to some degree, no matter how serious the harm. An injury is catastrophic when it results in permanent damage that affects a victim's quality of life. Such injuries generally require a lifetime of expensive medical and personal care. The changes that accompany such an injury can damage relationships and careers and result in depression. When the reckless actions of another person are why you experienced a catastrophic injury, a lawyer can help you. Pursuing possible compensation with a lawyer by your side eases your stress as you deal with your injury or that of a close loved one. Compensation for your medical bills, lost wages, and pain and suffering are possible if another party is liable for your harm. A catastrophic injury leaves you no time to deal with insurance companies and legal details. You may want to consider contacting an attorney, like those at Dolman Law Group Accident Injury Lawyers, for a free case evaluation as soon as possible.
Common Types of Catastrophic Injuries
A catastrophic injury can forever change your cognitive skills, mobility, and other functions necessary for daily tasks. Common types of catastrophic injuries include:
This is not a complete list but rather a few examples of the more common types of catastrophic injuries. It only takes a terrifying second for a catastrophic injury to occur. The moment your body suffers irreversible harm is when your physical, emotional, psychological, and financial damages start. You bear the lifetime burden of the consequences of another person's careless actions—and that is not fair. A catastrophic injury lawyer, like those at Dolman Law Group Accident Injury Lawyers, can help you fight for compensation and justice. A catastrophic injury leaves you no time to deal with insurance companies or court documents. We are here to help.
How Catastrophic Injuries Occur
Car accidents are common causes of catastrophic injuries. Other causes can include:
At the core of catastrophic injury cases is the issue of negligence. A person is negligent if they failed to use the same care a reasonably cautious person would use in similar circumstances. A catastrophic injury lawyer understands the steps necessary for determining liability and for proving negligence. Their years of experience provide them with the skills necessary to represent you during this most stressful time. The party liable for your damages may face criminal charges for their actions. You may still pursue a civil case against them, regardless of how the criminal case proceeds. Pursuing compensation can serve as a form of justice and—if successful—ease your financial stress.
Catastrophic Injuries and Your Damages
A catastrophic injury involves a lifetime of replacing medical equipment, follow-up appointments, and more. The costs associated with such injuries start the moment they occur. Medical transport to a trauma center or hospital is sometimes costly—especially if the accident victim requires an
air ambulance
. This form of emergency transportation can cost thousands of dollars. Additional costs typically include:
Trauma center or hospital fees
Physician, specialist, and other medical provider fees
Ongoing medical costs for continuing care needs
Lost wages and potential earnings if the injury prevents you from returning to your job
Pain and suffering: the overall impact of the injury on your quality of life
Pursuing compensation for your catastrophic injury or that of a loved one is your right. The continuous need for care, along with the loss of income, can cause you much stress and anxiety. Mounting medical bills add to existing expenses, making it difficult to concentrate on your health and healing. A catastrophic injury lawyer can fight for compensation on your behalf. As they represent you, they keep you informed as to the latest developments with your case. The damages you experienced are unfair and demand accountability. The party liable for your harm or that of your loved one should pay for the damages that resulted from their negligence. You do not have to fight alone. Contact Dolman Law Group Accident Injury Lawyers today.
Why Insurance Company Negotiations Matter
Many catastrophic injury cases never reach a courtroom. The majority of cases settle during the negotiation process. This process involves your lawyer and an insurance adjuster working together for an agreement. Insurance company adjusters are generally aggressive in their approach to accident victims. If they can convince the victim to accept a settlement offer without legal representation, they can close your claim. No matter how much an insurance adjuster offers you, it may be in your best interests not to accept any offer alone. Securing the services of a catastrophic injury attorney can prevent you from accepting less than you deserve. Catastrophic injury lawyers can recognize tactics used by adjusters to confuse and overwhelm you. The incident that led to your injury and the injury itself—or that of a loved one—is enough to handle without making a serious financial decision. A closed claim means that you may not pursue more compensation if your medical condition worsens. If an insurance company can convince you to accept their initial settlement offer, your acceptance likely helps them and not you. There is no way to predict the future and what it might mean for your accident injuries. Securing the right amount of compensation with your catastrophic injury claim and lawsuit is essential when it comes to protecting your future medical needs. Your catastrophic injury or that of a loved one brings incredible and unwanted change to your family. A catastrophic injury lawyer who stands by your side is crucial for fighting for the compensation you deserve.
Time Flies When You Suffer a Catastrophic Injury
Time may seem to stand still when life as you know it comes to a stop. The reality is that time can fly by as you deal with multiple appointments and procedures. You may not realize what day it is or even what month. This confusion is understandable following such a traumatic event. Concerns about paying your expenses without an income can leave you without a true sense of time. When it comes to catastrophic injury claims and lawsuits, time is of the utmost importance. The statute of limitations sets a strict guideline for filing a catastrophic injury lawsuit. If you miss the deadline, you generally miss your opportunity for possible compensation. The faster you contact a catastrophic injury attorney, the better. An attorney needs time to investigate the incident or accident that resulted in your catastrophic injury. They may want to review:
Police reports
Witness statements
Accident scene photographs
Your medical records
Medical expenses for your injury
Upon a careful review of these and other types of important information, your lawyer can begin to build a compensation case. They may want to interview witnesses or visit the accident scene. Identifying the parties that may be liable for your harm is vital for proving negligence. Depending upon how your catastrophic injury or that of a loved one occurred, more than one party may face liability for their negligence. Providing your attorney with as much information as possible—and not speaking with insurance adjusters alone—is a smart idea when it comes to your fight for compensation.
How Our Catastrophic Injury Lawyers Can Help You
Your injury or that of a loved one is traumatic enough. You should not deal with an insurance adjuster pressuring you to accept a low-dollar settlement. The number they offer you may seem like a lot when in fact, it may not provide for your future medical care needs—something vitally important when you experience a catastrophic injury. Most catastrophic injury lawyers do not charge an upfront fee, nor do they require a retainer. The majority of lawyers operate on a contingency-fee-basis, meaning they do not collect a fee unless they win your case. You may think you cannot afford a lawyer when, in fact, not contacting one can cost you everything. Insurance companies are for-profit businesses out to protect their best interests. Their goal is to pay accident victims as little compensation as possible and, in some cases, no compensation at all. A catastrophic injury lawyer can protect your best interests by aggressively negotiating for a fair settlement. Your lawyer will attempt to settle your case out of court; however, they have the trial skills necessary for a courtroom if necessary. Civil cases are significant for accident victims as they desperately need compensation for their damages. The responsible party should pay for the medical expenses, lost wages, and pain and suffering you experienced due to their reckless actions. At Dolman Law Group Accident Injury Lawyers, our catastrophic injury lawyers work hard to secure the best outcome possible for our clients. They understand what a traumatic time it is for the victims and their families. A catastrophic injury changes your life in such a way that it will never return to the way it was before the accident. This is an unexpected tragedy that can gravely affect you physically, emotionally, and financially. You may want to carefully consider contacting a catastrophic lawyer today. Time begins ticking the moment you suffer your injury. Swift action is necessary to meet required court deadlines for filing your lawsuit. Hiring a lawyer to represent you can alleviate some of your stress and anxiety. While you must take quick action soon after your injury, a civil case can take time. Your lawyer serves to protect your best interests against reluctant and defiant insurance companies. Give careful thought to easing your stress by consulting a catastrophic injury lawyer today. You will find our catastrophic injury lawyers helpful, caring, and that they want to secure the best outcome for you. At Dolman Law Group Accident Injury Lawyers, we are here to help. If you would like to speak to one of our attorneys, you can take advantage of a free initial consultation.
Contact us
today at 833-552-7274 to get started.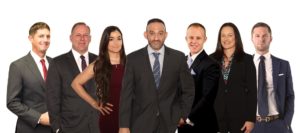 Catastrophic Injury FAQs
Workplace injuries, roadway accidents, and slip and fall accidents can all lead to serious injuries. However, some victims suffer from a catastrophic injury from which they may never fully recover. Dolman Law Group Accident Injury Lawyers, PA has some answers to some of the most common questions about catastrophic injuries.
What is a catastrophic injury?
Federal law defines catastrophic injury
as "…consequences of an injury that permanently prevent an individual from performing any gainful work…". In other words, an injury that results in a permanent disability is considered catastrophic.
What are some examples of catastrophic injuries?
Injuries that can have an impact on your day-to-day activities, one which causes disfiguration, or injuries that result in partial or full paralysis include:
Severe burn injuries
Internal damage to organs
Injuries to the neck
Damage to the spinal cord
Amputation of a limb
This is only a short list of catastrophic injuries. Some victims could suffer hearing or vision loss, injuries that result in serious wounds that wind up becoming infected leading to other health issues, and unfortunately, in some instances, victims of a catastrophic injury lose their lives.
How are catastrophic injury claims different from other injury claims?
These injuries are so serious and have such long-term ramifications, in many cases, the final settlement offers tend to be more substantial. Keep in mind, the younger the victim of a catastrophic injury the longer they will require health care, the more they lose in earnings, and the more pain and suffering they must live with. When someone suffers a catastrophic injury, the claims process and the legal wrangling between insurers and victims tend to last longer. Victims must prepare for their future. This often means different experts must be consulted with during the process including medical care planning, economic planning, and rehabilitation consultants. For some victims, returning to some form of gainful employment will mean long-term rehabilitation therapy and working with specialists who can assist with vocational therapy.
When should I speak with a catastrophic injury attorney?
Your priority following any accident must be on your health. Therefore, the first thing you should do is take care of yourself by seeking immediate medical care. However, once you have sought medical attention and know the extent of your injuries, seek the advice of an attorney who understands catastrophic injury claims before you make any phone calls that jeopardize your legal rights. Victims must understand there can be multiple people or parties who are responsible for the injury they sustained. This is true regardless of where the injury occurred. Some examples of this include:
Roadway accidents - While it may be easy to say the other driver is at fault, there can be other circumstances involved in an accident. For example, a driver who is intoxicated and causes a serious accident may be held liable for driving under the influence and causing serious bodily harm but, the bartender or person who served them the alcohol may also be partially liable.
Workplace accidents - When you suffer a catastrophic injury in the workplace, chances are you are prohibited from filing a claim against your employer. However, there may be other parties such as vendors, or fellow employees who are partially responsible for your injuries.
Accidents in malls or buildings - Slip and fall accidents are more complicated than they may originally appear. You may think the property owner is responsible for your fall down a flight of stairs with a broken banister but if an outside company was responsible for maintenance, they could also be partially liable.
These are just a few of the types of catastrophic injury accidents where there can be multiple parties responsible for your injuries. Because the potential of more than one person or party sharing liability can greatly complicate a claim, speak with an experienced catastrophic injury attorney at Dolman Law Group before you speak with an insurance adjuster.
Should I return the call from an insurance adjuster?
No. Call us and let us do that for you. In general, you should avoid speaking with an insurance adjuster until after you have consulted with a lawyer. This is important because before you speak with the adjuster, it is important you understand what your legal options are and what rights you have. Insurance adjusters are in place to help process your claim. However, in some cases, you may never hear from an adjuster, or you may hear from multiple adjusters. Just remember: These folks work for insurance companies. They are NOT there to protect your rights nor are they there to tell you what rights you have. Adjusters are trained specifically to extract answers which can help the insurer minimize the amount of a legitimate claim. They will use various tactics which may seem innocent enough at the time to extract information from you which will help the insurance company pay out less. Some things you should avoid include:
Giving a recorded statement - Bits and pieces can be used out of context.
Signing documents without legal review - You may be asked to sign a medical release or other documents which are intended to prove your injuries existed before the accident.
Cashing an insurance check which arrived unsolicited - Some victims report getting a check weeks after filing a claim with no other contact. However, these checks should not be cashed without talking to your lawyer. Once cashed, the insurance company has no future liability, regardless of what your injuries may wind up costing you financially.
Always remember the insurer is not on your side. Their goal is to protect their bottom line and their shareholders. While you may pay your premiums faithfully, this does not mean the insurer is there to help you and protect your interests. The lower the amount they pay in claims, the better for their bottom line.
What rights do I have when a loved one dies from an injury?
You have the right to file a wrongful death claim against the parties who are responsible for causing the injury to your loved one. While Dolman Law Group understands no amount of money can help make up for the loss of a loved one, your family should not be burdened with the financial hardships that accompany such a loss. A wrongful death lawyer may help you recover damages including medical costs before death, funeral and burial expenses, and other compensatory damages. While there are no guarantees, working with an attorney who understands how these claims work can be beneficial to your family.
How much compensation is a catastrophic injury claim worth?
There is no easy answer nor is there any set amount as to the value of any claim. Remember, many factors play a role in the compensation you might recover. In general, you can file a claim for:
Current and estimated future wages
Loss of earning capacity (when someone cannot return to work)
Medical costs and long-term care when applicable
Home modifications when necessary
You may claim non-economic losses as well, including:
Pain and suffering
Scarring and disfigurement
Loss of consortium
Your lawyer will discuss the potential areas your claim may involve and help you determine the best way to move forward to seek the compensation which you may be entitled to under the laws of your state.
Can I negotiate with the insurance company on my own?
Naturally, the decision to hire a lawyer from Dolman Law Group Accident Injury Lawyers, PA, or any other law firm is exclusively your own. However, it is important to keep in mind, you will be negotiating against a team of lawyers who are skilled at keeping the final settlement as low as possible. Insurance companies are not going to offer you anything more than they think you are willing to accept. They are not going to inform you of your rights, nor are they going to tell you once you accept a settlement, they no longer have any liability. Usually, this information is buried somewhere in the fine print of an agreement. In some cases, the insurance company will put in print on the back of a check that cashing or depositing the check means you agree to waive any additional resource as it pertains to your injury.
How do I pay for a lawyer when I am out of work?
The first thing you should be aware of is that there is no charge for a consultation regarding your catastrophic injury case. This consultation involves explaining the extent of your injuries to a skilled attorney and allowing them to explain your rights and options under the laws of your state. Should you opt to work with a catastrophic injury attorney from Dolman Law Group, our legal fees are charged on a contingency basis. This means unless we are successful in obtaining a settlement or award on your behalf, you will not pay us for your lawyer's services. You should also know about other costs you need to pay whether we can obtain a settlement or not. Discuss these costs with the attorney at the time you are presented a retainer agreement, so you understand your financial obligations.
Will my catastrophic injury case go to court?
Not always. In many cases, we can reach an agreement with the insurance company representing the person responsible for your injuries. This usually means the process is much faster and less stressful for you and your family. We know how to work with insurers and while we cannot guarantee an outcome, we have had success working with some of the largest insurance companies in the country. You remain in control of any agreements reached on your behalf. In other words, your lawyer will be in regular contact with you and advise you of any offers which are made. Your attorney will make recommendations when an offer is put forward, but you will always have the final say as to accepting or rejecting an offer.
How long does a typical catastrophic injury case take to settle?
This is an impossible question to answer because you must deal with many factors. There is no such thing as a typical case. For example, cases involving only one insurer may settle faster than those with multiple insurance companies. Cases that go to court take longer than cases where the insurance company negotiates in good faith. You can expect the entire process to take a few months in a best-case scenario because of the negotiation process. In some instances, we will have to file an appeal of a denied claim—this is often when people are turning to a catastrophic injury attorney which complicates the issue.
Dolman Law Group Can Help Families Recover Financially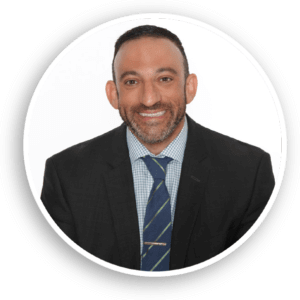 We can never guarantee an outcome in any case. However, when a victim suffers a catastrophic injury, they need answers. When families lose a loved one due to these types of injuries, they may need financial relief, especially if the loved one was the family's sole breadwinner. One of the most important things you must focus on is your overall health. We know in some cases no amount of time will help you recover your full physical strength. We also know stress plays a role in your emotional recovery time. Getting your strength back, regaining your emotional stability, and caring for yourself and your family are among the most important things you can do following any catastrophic injury. Dealing with insurance claims can be stressful, and we can help minimize that stress. If you or a loved one has suffered a catastrophic injury, or you have lost a loved one due to an accident when someone acted negligently or willfully, contact Dolman Law Group Accident Injury Lawyers, PA. With offices across both Florida coasts, we also serve clients across the United States.
Call Dolman Law Group Accident Injury Lawyers, PA
at
833-552-7274
today for a free consultation.