A cancer diagnosis is among the scariest and most devastating someone can experience throughout their lives. Different cancers have varying causes, but mesothelioma is almost always related to exposure to asbestos, whether at work or home.
If your doctor has diagnosed you with mesothelioma, you could recover compensation for damages related to your diagnosis. Compensation cannot change your diagnosis, but it can help provide economic relief to you and your family during this difficult time.
An experienced Massachusetts mesothelioma lawyer from Dolman Law Group Accident Injury Lawyers, PA, can help. We have fought for injured clients, including those diagnosed with mesothelioma and other cancers due to negligence, since 2004. We understand the challenges you and your family face in the coming weeks and months. Contact us today to discuss your condition, the viability of your mesothelioma claim, and the next steps for your situation.
Why Choose Dolman Law Group Accident Injury Lawyers, PA
Mesothelioma cases and other cases related to exposure to toxic substances are often complex. They involve multiple parties, including employers, landlords, and other businesses. Defendants and their insurance companies have large legal teams strategizing how to deny or reduce their financial liability. Seeking compensation in a mesothelioma case is not only challenging, but insurance company tactics can frustrate everyone involved.
The skilled legal team of mass tort attorneys at Dolman Law Group Accident Injury Lawyers, PA, has extensive experience fighting for claimants and dealing with insurance companies. Additionally, the firm and many team members have received national recognition for their efforts from prestigious organizations, including the Million Dollar Advocates Forum, the Multi-Million Dollar Advocates Forum, National Trial Lawyers, Super Lawyers, and Best Lawyers.
Our Massachusetts mesothelioma lawyers are dedicated to helping clients seek justice and fight for the maximum compensation commensurate with their condition. We cannot guarantee a specific amount for your mesothelioma claim, but we will diligently pursue the best outcome for your circumstances.
Dolman Law Group Accident Injury Lawyers, PA, has the knowledge and resources to help you fight for damages related to your diagnoses. We know how to communicate with insurance companies, and large legal teams do not intimidate us. A skilled Massachusetts mesothelioma lawyer can handle the details of your claim while you focus on cancer treatment and spending time with your family.
If you live in or near Boston, you'll find our office conveniently located near Haymarket Square at 76 Canal Street. We love to meet potential clients in person for a case evaluation. We also offer convenient virtual meetings if your condition makes it difficult or impossible for you to travel. Contact us for your free case evaluation.
Compensation in Massachusetts Mesothelioma Cases
If your medical providers have diagnosed you with mesothelioma due to exposure to asbestos or another toxic substance, Massachusetts law gives you the right to seek compensation for damages related to diagnosis. Depending on your exact circumstances and your long-term prognosis, you could receive compensation for the following:
Medical Expenses
Diagnosing and treating mesothelioma is expensive, which might already know if medical bills have begun to roll in. Health insurance only covers so much. Once those with health insurance exhaust their limits, they face a massive financial burden that sometimes leads to bankruptcy, repossession, foreclosure, credit card debt, and the inability to pay daily and monthly needs and expenses.
Medical expenses begin with the first doctor or emergency room visit to discuss symptoms that made you feel sick. You may or may not have been immediately diagnosed. You likely had several doctor appointments and diagnostic tests before your doctor diagnosed you with mesothelioma.
Doctors commonly use blood and urine tests to begin diagnosing a patient, but sometimes they have to perform endoscopic procedures, exploratory surgery, or diagnostic imaging. Multiple costly tests and procedures are usually involved in reaching an accurate diagnosis.
After diagnosis, mesothelioma patients accumulate more medical bills because of treatment costs. Treatment plans vary and can include surgery to remove cancerous growths in the lungs, chemotherapy, and radiation to shrink tumors.
Lost Income
A mesothelioma diagnosis almost always forces patients to take time away from work. Early-stage diagnosis and treatment might only require missing a few weeks for treatment and the occasional missed day for follow-up doctor visits. Those who receive a late-stage mesothelioma diagnosis must miss work for much longer and may not ever return.
Aggressive treatment can leave patients feeling ill and in pain. Additionally, many treatments adversely affect the body's immune system, making it unsafe for someone to go to work even if they feel well.
The income someone loses from missing work or closing a business can add significant damages on top of expensive medical treatment. Even when a mesothelioma patient survives a late-stage diagnosis, they might never be able to return to work. If this describes your situation, your lawyer will include lost earning capacity as part of your compensation for damages in your mesothelioma lawsuit.
Pain and Suffering
A mesothelioma diagnosis brings pain and suffering to patients, sometimes unimaginable amounts. They must face the physical pain of the disease and treatment and the sometimes painful side effects often related to chemotherapy and radiation. Mesothelioma patients' emotional pain and suffering can sometimes overtake the physical pain.
Pain and anti-nausea medication does not help the pressure that comes with medical bills, the inability to earn money, or the realization that treatment might not work. Those faced with a terminal diagnosis might have to plan for their departure far sooner than they would otherwise.
Your Massachusetts mesothelioma lawyer will evaluate your case and determine how your diagnosis has impacted your current situation and what it means for your future. This information will help them place a monetary value on pain and suffering to include in your lawsuit.
Fighting the Insurance Company After a Mesothelioma Diagnoses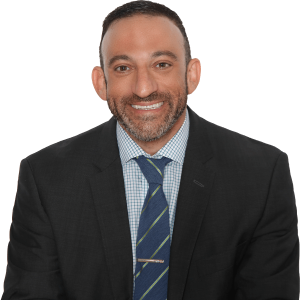 Many insurance companies bully claimants and use every strategy to avoid financial liability. This is especially true with mesothelioma claims, many of which have high values compared to other personal injury claims. Sometimes insurance providers deny claims, and other times they try to devalue your claim. Once your lawyer helps you make a claim, the insurance company involved with the claim will assign a representative to investigate and process the claim.
The representative will gather as much information as possible to find ways to reduce the amount of compensation they need to pay out. In mesothelioma claims, they will do everything they can to blame you for your cancer diagnosis and argue that it stems from something else that has nothing to do with the defendant.
Expect the insurance company to ask you for a recorded statement and provide your medical records. A Massachusetts mesothelioma lawyer can protect the value of your claim by ensuring the insurance company only gets the information they need. You do not have to give them a recorded statement, nor do you have to give them access to your entire medical history.
The skilled legal team at Dolman Law Group Accident Injury Lawyers, PA, has ample experience dealing with the questionable tactics insurance companies use to intimidate clients and avoid financial liability. We can help you through the process and handle all communications with the insurance carrier while you focus on treatment and living your best life.
What to Do After a Mesothelioma Diagnoses
When you hire an experienced mesothelioma lawyer with the skills and resources to help you recover damages, they will advocate for you each step of the way. However, you need to do your part to help your case and give you the best chance of obtaining a positive outcome in your case. The most important things you can do to maximize your odds of winning your mesothelioma lawsuit include the following:
Follow Your Doctors' Orders
Sometime soon after your mesothelioma diagnosis your oncologist discussed treatment with you and laid out a plan. Regardless of whether you've started or completed treatment, you must attend all of your doctor appointments. Not only is this best for your health, but also your claim. You must show the insurance company and other relevant parties that you followed your doctor's recommended treatment plan.
If you don't show up to your appointments and follow your doctor's orders based on the treatment plan you agreed on, you give the defense justification to argue that your mesothelioma progressed because of your actions. This could reduce the amount of compensation you might receive for your claim.
Track Your Medical Expenses
Your lawyer will place a monetary value on your mesothelioma claim that includes medical expenses, lost income, pain and suffering, and other applicable damage. One visit to the emergency room can come with four or more medical bills for ambulance transport, hospitalization, a doctor visit, medication, and more.
Cancer treatment is costly and leaves patients with surgery, chemotherapy, and/or radiation bills. These things typically come with various accompanying services, which might come from a different billing service or department. Keep all medical bills and give copies to your lawyer, even those your health insurance covers. This ensures you have an accurate total for your claim.
Keep a Daily Journal
Physical pain and suffering, emotional distress, and other noneconomic effects that emerge from your condition will likely be a part of your mesothelioma claim. Your lawyer will review your case and place a value on those noneconomic damages, but you can help make that process more accurate by providing as much information as possible.
One of the best ways you can communicate the impact your mesothelioma diagnosis has had on your life is by keeping a daily journal. Whether you write it down or make a daily video with your cell phone, you need to document any emotional or physical challenges you face. Ask a trusted friend or family member to help if you cannot keep a journal. You can tell them your physical and emotional feelings, and they can record them for you.
How Our Massachusetts Mesothelioma Attorneys Can Help You
If you've been diagnosed with mesothelioma because of exposure to asbestos or another cause, you must prioritize your health and focus on treatment. Let an experienced lawyer handle the details of your case. This includes filing paperwork, but also much more. Your Massachusetts mesothelioma attorney can help you with your claim by:
Investigating
Your lawyer will review the facts of your case and your medical records to understand how you developed mesothelioma. The American Cancer Society estimates 8 out of 10 people with mesothelioma develop cancer due to asbestos exposure. Your lawyer will investigate your case to determine or confirm where asbestos exposure occurred, if at all.
Negotiating
Lawyers are trained negotiators who know how to communicate with insurance carriers who only care about money and protecting their profits. Your lawyer can handle all communication with the defense and handle settlement negotiations. Lawyers protect their clients from lowball offers that do not offer fair compensation for damages.
Litigation
Mesothelioma cases are often high-value claims, especially when someone has a terminal diagnosis. Insurance companies fight hard to avoid high payouts, so settlement is not always an option. In these situations, your attorney will bring your case to trial and fight for you to recover damages.
Massachusetts Mesothelioma Claims FAQs
If your doctors have diagnosed you with mesothelioma and you suspect you have a claim to recover compensation, you likely have several questions about filing a lawsuit, compensation for your condition, and the legal issues surrounding your situation.
Contact a Massachusetts mesothelioma lawyer at Dolman Law Group Accident Injury Lawyers, PA, as soon as possible to get answers to specific questions.
Until you have the chance to meet with a member of our team, the answers to these frequently asked questions provide some introductory information to help guide you on your next steps.
How Long Do I Have to Take Legal Action After a Mesothelioma Diagnosis?
Every state has a time limit, called a statute of limitations, for those who want to take legal action against another party who caused them harm. The statute of limitations for personal injury cases in Massachusetts is three years. In most cases, you must take action within four years from the date of injury. Failure to meet the deadline often leads to a missed opportunity to potentially recover damages.
When harm equates to a cancer diagnosis, it clouds the statute of limitations by making it difficult to identify the date of injury. It's likely your mesothelioma is due to asbestos exposure. However, exposure is typically repeated, and developing mesothelioma can take years, so delayed discovery rules often impact these claims. Delayed discovery allows those who develop conditions related to exposure to toxic substances to start the statute of limitations time clock from when they discover their condition or should have discovered it.
If you've been diagnosed with mesothelioma, do not worry about the statute of limitations.
Although the delayed discovery of your mesothelioma provides some flexibility, you don't want to wait too long to take action. Contact an experienced Massachusetts mesothelioma lawyer as soon as possible. A lawyer can evaluate your case, determine what kind of timeline you are working with, and ensure you meet any required deadlines.
Can I Sue My Employer After a Mesothelioma Diagnosis?
In most situations, employees cannot sue their employers if they are exposed to asbestos and develop mesothelioma. Federal law requires most employers to carry workers' compensation insurance, which protects them from lawsuits and provides quick benefits to workers who need medical care and money to compensate for lost wages. However, some situations exist in which you have the right, and your lawyer might advise you to sue your employer after a mesothelioma diagnosis.
They include:
Your employer threatens you in regards to filing a workers' comp claim.
Your employer retaliates against you after you have already filed a claim.
Your employer has not complied with laws about carrying workers' compensation insurance.
Taking legal action becomes more complicated if you are a government employee who was exposed to asbestos and developed mesothelioma. Boston and other cities, the State of Massachusetts, and the federal government have special immunity that protects them from employee lawsuits. It's best to contact a personal injury lawyer with experience with occupational illness and toxic chemical exposure in the workplace.
Our experienced Massachusetts mesothelioma lawyers can help you understand your rights if you suspect your mesothelioma developed because of your job, guide you on the best way to recover damages for your condition and advise you on whether your situation warrants bringing a lawsuit against your employer.
Can I Get Workers' Compensation Benefits After Asbestos Exposure in the Workplace Leads to Mesothelioma?
If you work in the private sector and have been diagnosed with mesothelioma due to exposure to asbestos in the workplace, you might be eligible for workers' compensation benefits. The exact amount of benefits varies among states. Typically, you can receive benefits for medical expenses and a portion of lost wages or salary if you have a viable claim. Medical benefits usually help cover surgery, chemotherapy, and radiation therapy that often accompany a mesothelioma diagnosis.
In Massachusetts, workers' compensation benefits to replace someone's salary vary from 60 to 66 percent of their average weekly salary, depending on whether someone qualifies for temporary or permanent benefits. This leaves a significant gap in income for those suffering from mesothelioma. Additionally, workers' comp benefits do not provide payments for pain and suffering, which is especially relevant for those dealing with cancer diagnoses and treatments. It's best to contact a lawyer who can find the best way to recover maximum compensation for your condition.
Who Can I Hold Responsible for My Mesothelioma Diagnosis?
Liability is tricky in personal injury claims, including those involving mesothelioma. Your attorney will evaluate your case to pinpoint the likely cause of your mesothelioma, which is probably exposure to asbestos. Depending on when and where your asbestos exposure occurred, your lawyer might file claims on your behalf with one or more parties.
If you win your case, you could receive compensation directly from a company or their insurance company. Many asbestos companies have created a fund for those with mesothelioma, so you might also be eligible for those funds. Finally, veterans with mesothelioma might receive money from the Department of Veterans Affairs. Your attorney will discuss financial responsibility with you and guide you on who you should name as a defendant in your claim(s).
How Much Compensation Could I Receive from My Massachusetts Mesothelioma Claim?
People who develop mesothelioma share many of the same challenges, physical pain, emotional distress, and more. However, each claim is different, making it difficult to predict the amount of money someone could receive. Those with late-stage mesothelioma often require more hospitalization and more treatment as they fight for their lives. This also translates to more emotional and physical pain and suffering.
If you choose to take legal action, your lawyer will calculate your total economic and noneconomic losses, like pain and suffering, to determine a number for your lawsuit. This may or may not be the amount you receive if you win your case. The other side will argue that the value of your claim is too high and do what they can to reduce the value during negotiations. If you reach a settlement agreement, it might constitute fair compensation, but it likely will not be the initial amount your lawyer calculated.
At Dolman Law Group Accident Injury Lawyers, PA, we strive to obtain maximum compensation for all of our clients. As a general rule of thumb, those who have the most losses receive the most compensation. Once your lawyer evaluates your case, they can provide you with a ballpark estimate or range of the value of your claim to give you a better idea of what kind of compensation you might expect.
Can I Receive Compensation if a Family Member Died From Mesothelioma?
If someone you love lost their fight with mesothelioma after exposure to asbestos, you could have grounds for a wrongful death lawsuit. Massachusetts law permits eligible family members to seek compensation for damages related to their loss.
Damages in a wrongful death lawsuit typically compensate family members for:
Costs for a funeral or memorial service
Costs for burial or cremation
Compensation for damage to relationships, such as loss of parental support for dependent children and loss of companionship for a surviving spouse
Unpaid medical expenses up until the time of death
An experienced Massachusetts mesothelioma lawyer can answer any questions you have about a wrongful death claim and advise you on whether you are eligible to receive compensation.
Can I Afford to Hire a Massachusetts Mesothelioma Lawyer?
Yes. You can afford a lawyer to help you with your mesothelioma claim. Dolman Law Group Accident Injury Lawyers, PA, like other personal injury law firms, offers free case evaluations for potential clients to discuss their cases with a team member. During your first meeting, your attorney will listen to your story, evaluate the details of your situation, and determine whether you have a viable claim to seek compensation for damages related to your mesothelioma. Your free case evaluation also allows you to ask any further questions about the legal process of seeking compensation for your mesothelioma.
If you hire our firm and we find you have a viable claim, we will accept your case on contingency. We understand the financial burden that a cancer diagnosis brings financial struggles to many families, so we do not require an upfront retainer. Instead, a contingency agreement lets our firm deduct attorney fees and other legal costs from any settlement funds or court-awarded damages you receive because of our efforts on your behalf. Do not let worries about affordability prevent you from hiring a lawyer to help and possibly losing the chance to recover compensation for your mesothelioma diagnosis.
Who Pays for Medical Bills Related to My Mesothelioma?
Even though one or more parties might be liable for your medical bills, you are responsible for paying those bills. Some people mistakenly ignore their medical bills once they hire a lawyer because they assume their bills will be paid by their lawsuit. This is true to some extent, but you have to communicate with your providers. Your case could take a long time if you go to trial, which means that you won't potentially see any compensation for a long time. Failure to pay your bills can hurt your credit if your medical providers send your accounts to collections.
If you are struggling financially because of your mesothelioma diagnosis and treatment, you have options. It's best to let your medical providers know your situation. Depending on the provider and your situation, they might note your account and put it on hold until your case is resolved. In other cases, your medical providers will make a payment arrangement with you. This often includes a small monthly payment that fits your budget and prevents them from sending your accounts to a collection agency.
Will My Massachusetts Mesothelioma Claim Go to Trial?
We cannot comment either way until we evaluate your mesothelioma claim. Every situation is different. Some claims settle more easily than others. The other side will fight to some extent. If they refuse to offer fair compensation, it could force your case to trial. Regardless of your situation, both sides have the incentive to avoid going to trial. Litigation is expensive and extends the length of a case for months or years.
However, sometimes going to trial is the only option. The team at Dolman Law Group Accident Injury Lawyers, PA, are skilled litigators, so we are not afraid of going to trial to fight for you. Your lawyer can give you a better idea of how likely your case will go to trial. You should be prepared for the possibility, even though it might not happen.
What Should I Do if I Receive a Settlement Offer?
It's always best to consult with an attorney after you receive a settlement offer from an insurance company. Insurance providers only care about profits and want to avoid paying large sums whenever possible. Sometimes they make an early settlement offer immediately after someone files a claim, especially when they know their policyholder is to blame. Once you sign a settlement offer from an insurance company, you also have to waive your right to seek additional compensation for your mesothelioma and related costs.
The largest problem with accepting an early settlement offer is that you might not know the extent of your cancer. If you haven't been through treatment, you don't know how your body will respond. Maybe you have been through treatment, and your mesothelioma is in remission. What happens if the cancer returns in a few months or a few years? Signing an early offer can leave you without the funds you need for future treatment.
You need to know your long-term prognosis and how your body responds to treatment before a settlement is an option. Letting our Massachusetts mesothelioma lawyers review the offer and use it as a starting point for settlement negotiations when you're ready typically results in a much better financial outcome.
Contact Our ​Massachusetts Mesothelioma Attorneys Today
A mesothelioma diagnosis is scary, and knowing it could have been prevented can make the situation unbearable for patients and families. Treatment is costly, and you should have access to the best options, giving you the best chances to survive the disease. If you have already survived treatment, you still deserve compensation for the emotional and physical pain and suffering that came with your treatment.
Dolman Law Group Accident Injury Lawyers, PA, can help you. Contact us today at (857) 407-4182 to discuss your Massachusetts mesothelioma claim or submit your case information online.