Understanding the Impact of Mesothelioma
Mesothelioma, a type of cancer that results from asbestos exposure, often takes years after working with asbestos to show up. During those years working with asbestos, the workers can inhale the fibers from asbestos. The body cannot break down those fibers. Over time, the body may react to those fibers by developing tumors that can cause a wide range of symptoms and, ultimately, considerable devastation to the patient.
In most cases, mesothelioma does not have a cure. Aggressive treatment can help limit the spread of mesothelioma and provide some alleviation of symptoms.
Mesothelioma Stats
Annually, around 3,000 people receive a mesothelioma diagnosis. Those numbers remained much higher in the late 1980s and early 1990s when asbestos materials were still commonly used in many construction projects. The use of asbestos-containing materials declined sharply in the 1980s, but many materials still saw regular utilization into the early 1990s.
Furthermore, patients who faced asbestos exposure years ago may still face a high risk of developing mesothelioma. Mesothelioma may develop between 20 and 60 years or more after initial asbestos exposure. A patient's likelihood of developing mesothelioma may depend on the duration of exposure and health, including whether the patient has a history of smoking or other behavior patterns that could increase the risk of a cancer diagnosis.
People may have faced exposure to asbestos in a variety of circumstances. In addition to normal workplace exposure for mine workers and construction workers, many disaster relief workers, including those who went to help clean up the Twin Towers following the September 11, 2001, terrorist attacks, may have faced asbestos exposure while helping with cleanup.
Pleural mesothelioma, which impacts the lining around the lungs, remains the most common type. However, mesothelioma can also occur in other areas of the body, including the heart and digestive system.
Types of Mesothelioma
Mesothelioma may occur in several areas of the body. Symptoms may vary depending on the location mesothelioma impacts. Mesothelioma occurs in the mesothelium, the thin layer of tissue that covers most internal organs. However, it may impact multiple areas of the body.
Pleural Mesothelioma
Pleural mesothelioma occurs in the tissue that surrounds the lungs. It may start with chest pain and ongoing coughing or shortness of breath. Often, patients with mesothelioma of any type, including pleural mesothelioma, will experience unexplained weight loss. Pleural mesothelioma occurs more often than other types of mesothelioma.
Over time, pleural mesothelioma can lead to increased symptoms, including difficulty breathing, difficulty swallowing, or ongoing pain. Pleural mesothelioma may also lead to an increased accumulation of fluid in the chest, which can cause lung compression and breathing difficulties.
Peritoneal Mesothelioma
Peritoneal mesothelioma occurs in the tissue of the abdomen. It can lead to several symptoms, including abdominal pain or nausea. It may also result in abdominal swelling. Pleural mesothelioma can also lead to unexplained weight loss.
Pericardial Mesothelioma
Pericardial mesothelioma impacts the tissue that surrounds the heart. Like pleural mesothelioma, it may cause chest pain and breathing difficulty. Pericardial mesothelioma typically proves very rare. Often, pericardial mesothelioma occurs due to metastasis from another type of cancer, including pleural mesothelioma.
Tunica Vaginalis Mesothelioma
In other sporadic cases, mesothelioma may impact the tissue surrounding the testicles. Generally, patients notice a mass or swelling around the testicles as one of the first signs of tunica vaginalis mesothelioma. Patients may also have testicular pain.
Many workers know that they faced exposure to asbestos as a result of their past work. As a result, they may notice signs and symptoms indicating mesothelioma early on before symptoms can spread. Prompt medical attention can substantially help treat mesothelioma and may help alleviate symptoms and decrease its progression.
Unfortunately, early-stage mesothelioma tumors may not impact the body enough to cause noticeable symptoms. As a result, patients with mesothelioma may not notice symptoms until they reach stage 3 or 4 when the cancer has had an opportunity to progress considerably more through the body.
The Personal Impact of Mesothelioma
Patients with mesothelioma may face treatment for those symptoms for the rest of their lives. Despite treatment, however, many patients will continue to suffer significant signs. Mesothelioma has a five-year survival rate of just 10 percent. Patients with mesothelioma may suffer considerably as they manage their treatments and deal with the impact of the disease.
Physical Impact of the Disease
In many cases, mesothelioma can lead to many physical symptoms, which can substantially impact your health and comfort. Early manifestations of mesothelioma may include chest pain and shortness of breath. Intense physical activity, including the required activity level of many construction workers, may worsen many of those symptoms.
Over time, the disease may cause a more intense impact, including ongoing pain, weakness, and fatigue. As the condition progresses, symptoms may intensify, interfering more with daily life.
Treatment
Treatment can vary based on the type of mesothelioma, including where it occurs in the body and its overall progression.
Patients may need to go through the following:
Chemotherapy
Radiation
Surgery
Depending on the type of mesothelioma and the care provider used for treatment, patients may also try immunotherapy or other forms of treatment. While those treatments can help with symptom management and increase life expectancy, they can also have side effects, which may lead to ongoing suffering for the patient.
For example, chemotherapy side effects may include fatigue, nausea, vomiting, increased bruising and bleeding, and loss of appetite. Patients undergoing chemotherapy may also experience hair loss and mouth and throat sores. In addition, chemotherapy can negatively impact the immune system, leading to a higher risk of infection for many patients.
Lifestyle Changes
Mesothelioma can often lead to considerable lifestyle changes for many patients. For example, ongoing fatigue and chest pain may cause many patients with mesothelioma to give up activities they once enjoyed or miss out on time with loved ones. They may have to stay in and avoid crowds, particularly during the fall and winter, when many types of illness become more common.
Patients with pleural mesothelioma may also notice considerable changes in their diet. As the mesothelioma progresses, it may prove difficult to swallow. Many patients feel as though the food gets stuck. That sensation can substantially decrease the enjoyment of many foods that the patient previously considered favorites. Chemotherapy and radiation treatments can also reduce appetite, impacting the patient's ability to enjoy meals.
Inability to Work
While undergoing treatment for mesothelioma, many patients can lose the ability to work in their chosen professions. Contractors, miners, and other workers may not be able to head out to a job site or take on the tasks they once managed as part of their daily job responsibilities. That loss of income can prove devastating for many families, who may struggle to figure out their next steps or how to manage their finances due to that job loss. While disability payments can help alleviate some financial strain, they may not fully replace the patient's income.
Loss of Independence
Many patients with mesothelioma find their independence slowly declining over time. Many patients may keep up with their normal activities in the early stages of the disease. In some cases, they may not notice anything that has changed. However, as the disease progresses, patients may observe declining physical capability, which means they may need more help taking care of tasks around the house or managing basic self-care tasks.
Over time, personal independence may decline substantially, leading to considerable changes in the patient's relationship with loved ones. Furthermore, many patients may start to need help with medical tasks or require more assistance than they can get at home. Eventually, that may mean time spent in hospice care or the hospital.
Relationship Changes
Often, a severe diagnosis leads to substantial relationship changes and challenges. Many cancer patients find that their diagnosis permanently impacts their relationship with a spouse and may lead to higher levels of divorce. Even when patients and their spouses stay together, a cancer diagnosis may mean ongoing changes in the relationship. As mesothelioma progresses through the body, patients need additional care and support from family members and loved ones.
Not only can a mesothelioma diagnosis substantially impact a relationship with a spouse, but it can also impact relationships with friends and other loved ones. Many patients with mesothelioma find that their loved ones may slip out of contact over time due to the considerable demands of the disease.
Patients with mesothelioma may struggle to spend time with friends and loved ones, especially if their energy levels dip considerably throughout their treatment. Many friends and family members do not know what to say or how to provide support, which may introduce further challenges to those relationships.
Finally, mesothelioma may intensely impact a parent's relationship with children. Parents of young children may struggle to provide the standard of care those children need, while parents of older children may struggle with the need to rely more heavily on their children than they may have anticipated.
Loss of a Loved One
In many cases, a mesothelioma diagnosis will result in death. Families who have lost loved ones to mesothelioma may experience considerable losses. The loss of a loved one's presence can prove devastating for many families, and the dispossession of the income provided by that family member and the deprivation of services that individual may have provided for that family is equally sorrowful.
Often, mesothelioma leads to a relatively rapid decline, which means the family may not have time to prepare to deal with those challenges. Furthermore, losing a loved one at any time can prove devastating.
Do You Need to Pursue Compensation for a Mesothelioma Diagnosis?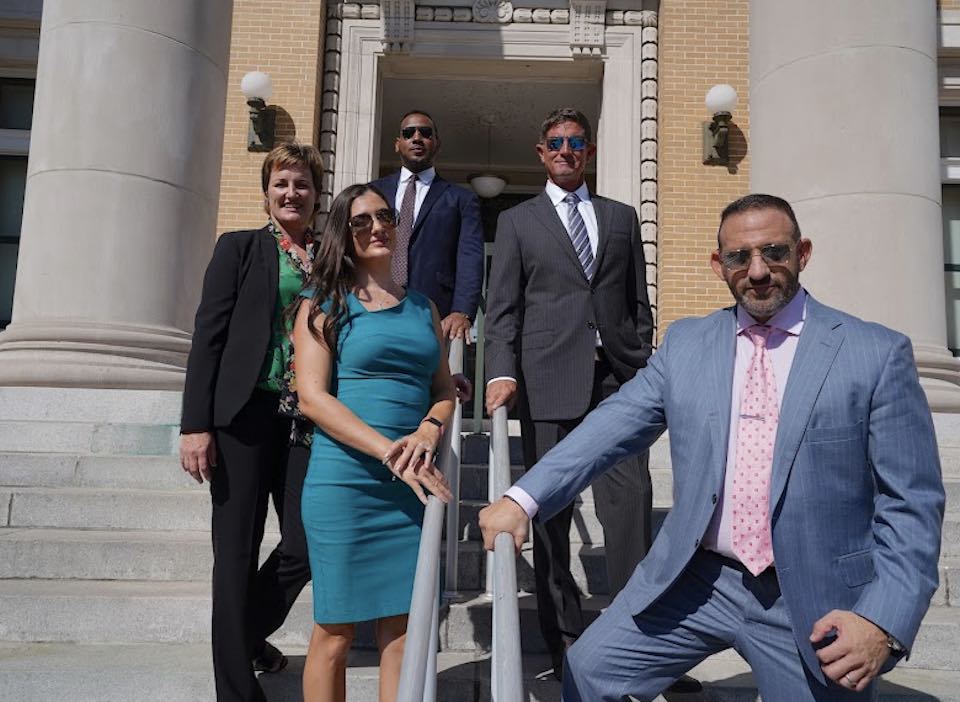 In many cases, patients who have received a mesothelioma diagnosis have the right to seek compensation for the damages they have sustained due to that condition and the financial and non-financial challenges associated with it. Often, asbestos manufacturers or employers who fail to provide adequate safety gear for their employees will bear liability for the damages caused by asbestos exposure.
You may have the right to pursue compensation for:
The medical costs associated with mesothelioma treatment. Talk to your mesothelioma lawyer about the specific expenses you may have faced due to your mesothelioma diagnosis, including the cost of testing and diagnosis, the cost of surgeries and procedures, and any ongoing treatments. You may also have the right to claim compensation for the in-home care and support you may need following a mesothelioma diagnosis.
The income you lost due to your mesothelioma diagnosis. Frequently, a mesothelioma diagnosis means that a patient cannot return to work or complete normal work responsibilities. Over time, that can lead to considerable financial loss for the entire family.
The pain and suffering you went through because of your mesothelioma diagnosis.
The financial and non-financial suffering associated with losing a loved one to mesothelioma, including the loss of your loved one's income, the loss of the services your loved one performed for the family, and any final funeral and burial expenses. In addition, as part of a wrongful death claim, you may include compensation for losing your loved one's presence.
If you need to pursue compensation for the loss of a loved one due to mesothelioma or your own financial and non-financial struggles related to a mesothelioma diagnosis, a mesothelioma lawyer can help you learn more about your rights and how you can pursue compensation for those losses. Contact a mass tort lawyer as soon as possible to get started on your claim.