New York City is a bustling metropolis with endless work, entertainment, and tourism opportunities. However, navigating the city's busy streets and highways is often dangerous. Many New York City residents and visitors face the unfortunate reality of experiencing a car accident, as millions of vehicles are on the road at any given time.
Major thoroughfares, such as I-95, I-87, and I-78, and busy city streets, including Broadway, Fifth Avenue, and Park Avenue, are frequently congested with fast-moving vehicles and distracted, impaired, or aggressive drivers. New York's personal injury claims process allows you to seek compensation for damages after an accident if another driver's careless actions injured you.
A New York City car accident lawyer from Dolman Law Group Accident Injury Lawyers, PA, can explain this process and the legal options available.
Why Choose Dolman Law Group Accident Injury Lawyers, PA, for Your Car Accident Claim?
At Dolman Law Group Accident Injury Lawyers, PA, our success comes from our client's success. We have built a team of legal professionals with a shared mission of providing our clients with the best possible customer service and representation. Our experienced attorneys fight for the best possible outcome for each client, whether negotiating a fair settlement or taking the case to court.
We are proud of garnering positive case results for our clients, including:
A $1.15 million settlement for a client who suffered multiple fractures in a collision caused by a negligent driver.
A $750,000 settlement for a traumatic brain injury.
A $380,000 award for a client who sustained severe back injuries in a rear-end collision.
The legal team at Dolman Law Group Accident Injury Lawyers, PA, doesn't believe in offering empty promises. We will keep you informed and provide the information you need to make decisions about your case. This is a crucial part of the process—from your initial case evaluation to the conclusion of your case. We provide the resources necessary to get you the results you deserve.
The experienced car accident lawyers at Dolman Law Group Accident Injury Lawyers, PA, understand the importance of having access to your lawyer. We are pleased to offer our services in New York City by providing local assistance and representation to the injured. Contact us today to learn more about our firm and to receive a free case evaluation in New York City.
How Much Is a New York City Car Accident Case Worth?
According to the Institute for Traffic Safety Management & Research, there were, on average, 49,000 crashes in New York City per year over nine years. Additionally, those numbers trended upward year after year. An injured party can claim against the at-fault driver's auto liability insurance when their recklessness, commonly called negligence, causes an accident resulting in physical injury and/or property damage.
As noted by the New York State Department of Financial Services, drivers of vehicles registered in New York City are required to maintain an insurance policy that provides at least $25,000 in bodily injury coverage per person, $50,000 per accident, as well as property damage coverage of at least $10,000 per accident (commonly referred to as 25/50/10).
A claimant and their attorney can file a claim as a legal complaint (lawsuit) in civil court within three years of the date of the accident if the at-fault party's insurance provider fails to fairly compensate the claim, either by paying it outright or engaging the claimant in a settlement agreement. A lawsuit's purpose is to allow a judge or jury to hear the details of the claim and make binding decisions on liability and the amount of compensation owed to the claimant.
"How much is my claim worth?" is one of the most common questions we get during free case evaluations. Truthfully, there is no standard value for car accident claims, as each case is unique. However, several factors commonly affect the claim's value.
These factors include:
The at-fault party's insurance amount: Insurance companies usually handle payments to car accident victims. Insurance policies have policy limits, which refer to the maximum compensation available for the claim. These limits are just one reason why an attorney needs to consider all sources of liability and all insurance resources that may affect the claim's compensation amount, including any policy coverages that you have, such as an underinsured motorist policy.
The injury's severity: More severe injuries will almost always be valued higher, as they typically result in higher medical costs, more time lost from work, and even permanent disabilities that impair the claimant's ability to earn an income and live independently. Permanent injuries will also generally result in compensation for estimated medical expenses, since these injuries often require continued treatment and a higher level of medical care throughout the remainder of the claimant's life.
The liability's clarity: The insurance company will hire a claims adjuster to evaluate the personal injury claim against the policyholder's auto liability coverage and determine if the insured is liable for the accident that caused the injury. The insurer will often not offer as high a settlement or even refuse to settle the claim if they dispute the insured's liability.
The claimant's patience during the process: The personal injury claims process can take far longer than anyone wants, between the time needed for the claimant to reach maximum medical improvement, filing the police report, and lengthy settlement negotiations. You can receive a settlement offer very quickly. However, obtaining an offer that provides fair compensation often takes longer.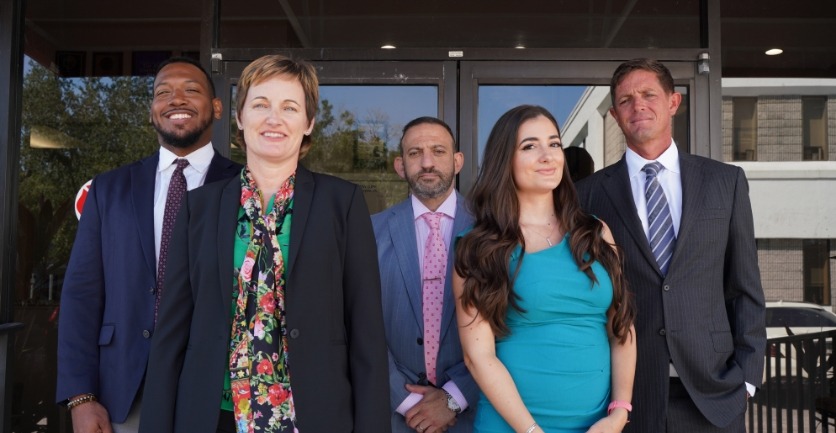 The Type of Compensation You Can Seek
New York City car accident claimants are permitted to seek compensation for both the costs and the psychological impacts they incur as a result of the accident, including:
Medical expenses, such as expenses for emergency treatment, ambulance transport, hospitalization, the services of physicians, surgeons, and other members of your healthcare team, prescription medications, physical therapy, and rehabilitation, as well as the provision of home healthcare services, placement in a long-term nursing facility, and assistive devices such as crutches or prosthetic limbs.
Income loss for days, weeks, or even longer when you could not work while recovering from your injury.
Lost earning capacity from the injuries sustained in the accident resulting in permanent disabilities that prevent the sufferer from being able to work.
Property damage sustained in the accident, such as repairing or replacing the vehicle you were driving, and personal belongings, such as a cell phone damaged in the accident.
Physical and emotional suffering, mental distress, loss of enjoyment of life, and other quality-of-life impacts.
How Car Accidents Occur in New York City
Human error often causes the vast majority of motor vehicle accidents occurring in New York City and elsewhere.
Some of the most common primary reasons for car accidents in the city include:
Driving faster than appropriate for the traffic and weather conditions of the roadway, which can lead to loss of control and collisions.
Failure to yield the right-of-way, which can result in dangerous intersection accidents.
Improper lane change, which may cause sideswipe collisions or force other vehicles off the road.
Vehicle tailgating (following another vehicle too closely), which increases the risk of rear-end collisions.
Distracted driving, including texting, phone calls, or other activities that take the driver's attention off the road.
Driving under the influence of drugs or alcohol, which impairs reaction time and decision-making abilities.
Additional factors can contribute to car accidents in New York City, such as poor road conditions, defective vehicle components, or poor visibility due to weather conditions, in addition to these common primary factors.
Types of Accidents That Can Result in the Need for Compensation
There are many types of accidents and reasons why they occur on New York City roadways. Some of these accident types are more likely to result in severe injury or even death. Regardless, any collision between two or more motor vehicles places the occupants of those vehicles (and others in the area) at risk of injury.
The types of injuries sustained in car accidents include:
Catastrophic injuries, such as traumatic brain or spinal cord injuries, can result in permanent disability and require ongoing medical care.
Broken bones can lead to chronic pain, loss of mobility, and other long-term issues.
Internal injuries, which can cause dangerous blood loss or organ damage.
Burns, including those caused by contact with hot surfaces, chemicals, or fire resulting from the accident.
Traumatic limb damage, including amputations or permanent loss of limb use.
Soft tissue damage, including damage to ligaments, muscles, and joints. One common type of soft tissue injury sustained in many accidents is whiplash, a neck injury resulting from the head snapping back and forth due to the force of the crash.
Here is a look at the types of accidents that most commonly result in the need for an injured party to seek compensation through the personal injury claims process:
Rear-End Accidents
Rear-end crashes, sometimes called minor "fender-benders," can result in serious injuries, especially at high speeds. These accidents are commonly the result of tailgating, distracted driving, or sudden stops in traffic. The driver in the following vehicle is usually at fault for rear-end collisions; however, the lead vehicle's driver can be liable for the accident in certain circumstances, such as if they were driving in reverse or their brake lights malfunctioned.
Head-On Collisions
Head-on collisions are particularly deadly due to the increased force of the collision created by the forward motion of both vehicles when they collide.
Head-on crashes can be caused by drivers crossing the centerline or median, driving the wrong way on a one-way street, or making unsafe passing maneuvers. These accidents often result in severe injuries or fatalities for the occupants of both vehicles.
Broadside (T-Bone) Accidents
Broadside accidents, also known as T-bone accidents or angle collisions, occur when the front of one vehicle collides with the side of another. A driver failing to yield the right-of-way at an intersection or traffic signal is often the cause of this type of accident.
The increased hazard of broadside accidents involves the lack of protective features in the doors of vehicles, which can result in more severe injuries in those occupants sitting on the struck side of the vehicle. Additionally, the smaller vehicle's occupants experience a greater chance of injury or death when there is a size discrepancy between the vehicles.
Sideswipes
Sideswipe accidents can occur when vehicles travel in the same or opposite directions. These accidents are usually the result of one driver failing to maintain a single lane of travel.
Various factors, including aggressive driving, distracted driving, impairment by alcohol, or driver fatigue, may be to blame. At high speeds, sideswipe collisions can increase the likelihood that one or both vehicles will lose control and strike other vehicles or objects.
Chain Reaction Crashes
A chain reaction crash is a series of accidents involving three or more vehicles. The initial collision can cause subsequent crashes, as other vehicles cannot avoid the accident. Heavy traffic, poor visibility, or sudden stops on the roadway often result in these kinds of accidents. Chain reaction crashes can be particularly complex when determining liability, as multiple parties may be at fault for various aspects of the accident.
Rollovers
Rollover accidents can occur when a vehicle travels at high speeds, takes a curve too quickly, or when a driver loses control of the vehicle. Rollovers are more likely to occur with vehicles with a higher center of gravity, such as SUVs and trucks. Rollover accidents are particularly dangerous, as the vehicle's occupants may be at risk of being ejected from the vehicle or crushed by the vehicle's weight.
Challenges in the Car Accident Claims Process
Insurance companies may devalue claims or eliminate their obligation to pay compensation. Insurance companies are businesses whose primary goal is to protect their bottom line.
They often:
Argue that the claimant's injuries are not as severe as they claim.
Argue that the claimant's injuries were pre-existing and not caused by the accident.
Argue that the claimant's negligence contributed to the accident, and thus they are not entitled to compensation.
Offer a lowball settlement in the hope that the claimant will accept it, knowing that the claimant may be desperate for some financial relief.
An experienced car accident attorney is essential to overcome these challenges and recover full and fair compensation.
Protecting the Value of Your New York City Car Accident Claim
One of the most important things you can do to protect the value of your car accident claim is to follow the treatment plan provided by your healthcare team. This plan may include attending all scheduled appointments, taking medications as prescribed, and participating in physical therapy sessions. Additionally, you should retain all documentation related to your accident and injuries, such as medical records, invoices, receipts, and paystubs reflecting lost income.
Another essential step in protecting the value of your claim is to promptly respond to any requests from your attorney, including:
Providing them with documentation
Answering questions about your accident
Attending meetings to discuss your case
Finally, consider keeping a journal detailing how your injuries have changed your life, such as the physical pain and emotional distress you have experienced, the activities you have been unable to participate in, and any changes to your relationships with friends and family.
Dolman Law Group Accident Injury Lawyers, PA's Assistance for Car Accident Injury Victims
At Dolman Law Group Accident Injury Lawyers, PA, we understand the emotional and financial strain a car accident can place on you and your loved ones. Our team is committed to providing compassionate and aggressive legal counsel to help you navigate the complex claims process and obtain the compensation you may be entitled to. We offer a free case evaluation to help you understand your rights and options for pursuing compensation.
Contact Dolman Law Group Accident Injury Lawyers, PA, at 833-552-7274 (833-55-CRASH) or visit us online for your free consultation. Our dedicated team is standing by to assist you in pursuing justice and fair compensation. Do not let the negligence of another driver go unchallenged.
The Dolman Law Group works with local counsel in any jurisdiction outside Florida to file lawsuits in jurisdictions wherein we are not licensed. Thus, we will follow each State's ethical rules to ensure a local attorney is involved.