It's an understatement to claim that distracted driving is dangerous behavior. Driving while distracted is a national concern and one of the most serious hazards on the roadways. In fact, the Centers for Disease Control and Prevention (CDC) has found that over 1,000 people are injured every day because of those who are operating their vehicle while not paying proper attention to the actual task of driving. If you've been injured because a driver hit you while they were distracted, it's important to understand your rights and explore the possibility of receiving compensation from the negligent party. One of the most tragic realizations about this kind of accident is that it could easily be prevented. No one should drive while distracted, still many people do. Contact our North Miami Beach Distracted Driving Accident Lawyers to learn more.
Causes of Distracted Driving in North Miami Beach
The term distracted driving refers to engaging in any activity that takes the driver's attention away from the task at hand – safely driving a car. When you're operating a motor vehicle, and you engage in any non-driving activity such as checking your phone, applying makeup, or even arguing with the person sitting next to you – this is considered distracted driving and is a dangerous behavior.
There are three categories of distracted driving to be aware of:
Manual impairment – this refers to a person taking their hands off the wheel to participate in another non-driving activity. Manual impairments could include changing a radio station, searching for something in your purse, or eating while driving.
Visual impairment – a visual impairment means that you are doing something that takes your eyes off the road. Common causes of a visual impairment include reading a map or GPS system while driving.
Cognitive impairment – your cognition is impaired when you engage in any activity that takes your mind off driving. This could include having a conversation on your cell phone even if it's a hands-free model.
Of all of the distracted driving behaviors, texting or using a smartphone while driving is by far the most dangerous. This is because it combines all three categories of distracted driving. You're taking your eyes off the road, using your hands to send a text, and thinking about something other than driving.
Signs that a driver Might be Distracted
Although it's impossible to take a close look inside another person's car without becoming distracted yourself, there are certain signs you can look for. Some common signs that a person is distracted while driving include:
Suddenly hitting the brakes for no apparent reason – people who momentarily stop paying attention to the road might be startled for no reason once they realize they are distracted. Oftentimes, this results in slamming on the brakes without cause.
Swerving between two lanes – a distracted driver will frequently not notice that they aren't staying in their lane. Taking hands off the wheel makes it harder to control your car, and can result in swerving.
Driving at a drastically different speed than is posted – drivers who are distracted often don't have the ability to watch for road signs while simultaneously engaging in another non-driving activity. Therefore, many distracted drivers will speed or drive significantly slower than the speed limit.
At night, you might notice a cellphone glow – if you see a blue-ish light emitting from the driver seat, that's a good indication someone is using a cell phone while driving.
What to do if you've been injured in an accident in North Miami Beach
If you've been injured in an auto accident there are a few steps you should take. These will help you document the accident and also ensure that you receive medical attention right away.
Call the police to report the accident. They will show up on the scene and generate an official report to document what happened in the accident. This report can be beneficial down the line if you bring a claim against the other driver.
Seek medical attention. Even if you don't think you've been too badly injured, many car accident injuries don't show symptoms until hours or even days later. TBIs and spinal injuries are especially dangerous and could be initially difficult to recognize. After the accident when your adrenaline is rushing you might not notice pain in certain areas. Without a medical report, the insurance companies might claim that you weren't too badly injured which can significantly reduce your potential settlement amount.
If you are able, take pictures of the accident right after it happens. This documentation will be important to show the exact scenario that caused the accident. After the damage is cleared away, it can be a bit more challenging to recreate the scene.
Speak with anyone who witnessed the accident. Make sure to record their name and phone number in case you or your attorney need to follow up with additional questions. Ask them to describe what they saw in great detail. This can help to support your case, especially if it needs to go to trial.
If you believe a distracted driver is at fault for the injuries you incurred in a car accident, it is advisable to speak with an experienced car accident attorney. In the state of Florida, you have up to four years to initiate a lawsuit against a negligent driver, but you won't want to wait that long.
Contact a North Miami Distracted Driving Lawyer Today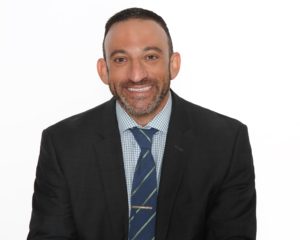 If you have suffered an injury in a car accident in the North Miami area and believe that a distracted driver is at fault, it's important to understand your rights. Medical bills can become a large financial burden and lost wages due to time missed from work can add to this stress. You need experienced legal representation to help you through this challenging time. The claims process can be tricky and it is advisable to retain the services of a skilled car accident attorney who can guide your case to its best possible resolution. The North Miami lawyers at Dolman Law Group have a vast amount of experience working with clients in Florida and understand the nuances of a distracted driving accident claim. We can help, call us today at (305)-676-8154 or visit us online to schedule an appointment.
1820 NE 163rd St #306,
North Miami Beach, FL 33162
(305) 676-8154