If you're a victim of a ridesharing accident, you can hire a Boca Raton rideshare accident lawyer and get help with your claim. Since these are different from other car accident claims, consulting a lawyer will help you protect your rights and learn how to pursue compensation.
Millions in the United States use rideshare services such as Uber and Lyft. According to Pew Research Center, around 36% of adults admitted to using ridesharing services in 2018. Though ridesharing is a convenient way of getting around the city, it has the same risk of an accident as getting behind the wheel of a personal car. Knowing who to hold accountable for rideshare accidents is where it gets tricky.
Why Hire a Boca Raton Ridesharing Accident Lawyer?
Ridesharing accident claims are different from other commercial vehicle accident claims. The company may or may not be liable for the damages depending on when the accident occurred, even if the driver was at fault. It would help if you considered consulting a Boca Raton ridesharing accident lawyer. They can:
Investigate the collision to determine what caused it
Gather evidence to identify the liable party and applicable insurance policy
Prepare your insurance claim
Calculate fair compensation based on your damages
Negotiate a fair settlement with the liable party
Work with experts to add further support for your financial recovery
They'll file a lawsuit and continue fighting for your compensation if necessary. Since the statute of limitations still applies in ridesharing accident claims, hiring an auto accident lawyer as soon as possible is best to give them enough time to investigate the accident and file a lawsuit before the deadline.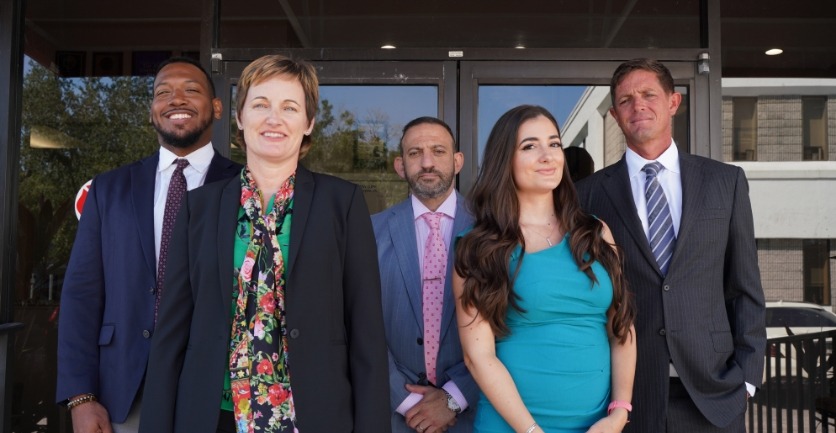 What to Do After a Ridesharing Accident in Boca Raton
According to the U.S. Department of Transportation (USDOT), more than 20,000 people in the United States lost their lives due to car accidents in 2020. These accidents cause several injuries or fatalities. If you're in a ridesharing accident, you may have a right to seek compensation from the rideshare company or at-fault party.
It's best to know what to do after the car accident to protect your claim and increase your chances of better compensation. Regardless of the severity of the accident, here are some of the things that you should do:
Call 911 and report the accident to the police
Collect the driver's details, contacts, and insurance information
Get the name or number of the police officer at the scene
Get witnesses' contact information
Take photos of the accident scene and your injuries
Notify the rideshare company
Seek medical care
Contact a Boca Raton personal injury lawyer
Since what you do can affect your claim, we recommend speaking to a ridesharing accident lawyer as soon as possible after the accident.
Understanding Rideshare Liability Limits
When an accident involves a negligent rideshare driver, they or the rideshare company could be liable for the damages. However, this depends on whether the driver was signed into the app and whether they had accepted a ride request.
When Waiting for a Ride Request
If an auto accident happens when the app is on and the driver is waiting for a request from a passenger, the rideshare company may be liable for the damages. The company could cover up to $25,000 per accident for property damage, $100,000 per accident for bodily injury, and $50,000 per person for bodily injury.
However, this coverage is secondary to the driver's personal liability coverage. If the driver's insurer refuses the claim, the rideshare company's policy kicks in.
After Accepting a Ride Request
If an accident occurs after the driver has accepted a ride request, victims can also claim compensation from the rideshare company if the driver was at fault.
During this period, companies like Lyft and Uber compensate up to $1,000,000 for third-party auto liability. This coverage is also applicable after the driver has picked up the rider and remains active until the ride is complete.
When the Rideshare App Is Off
Although ridesharing drivers work for the companies, they're independent contractors. This means that they use their vehicle and only work for the rideshare company when the app is on. While the companies have insurance liability policies, the drivers must also carry personal auto insurance policies, per the state law.
Suppose an accident occurs when the app is off. In that case, the company will not be liable for any damages, and victims can only claim compensation from the at-fault parties. If the driver is at-fault, you can claim damages from their insurance coverage.
Unlike other commercial passenger vehicle drivers, ridesharing drivers are fully responsible for the vehicles, including servicing and maintaining them. This makes them liable for accidents due to insufficient vehicle maintenance. However, since the driver's insurance policy may not be enough to cover your damages—especially if the accident was severe—you can choose to sue the driver for out-of-pocket compensation.
Contact a Boca Raton Rideshare Accident Attorney Today
If you've been in a rideshare accident, you might have a right to claim compensation from the rideshare driver or the rideshare company they drive for. Ridesharing accident claims and lawsuits can be lengthy and complex. However, you do not have to carry the legal or financial burden alone.
At Dolman Law Group, we'll review your case at no cost to you and advocate for your right to seek fair compensation for no upfront or out-of-pocket fees. Contact our team for a free case review regarding your Boca Raton ridesharing accident.
Dolman Law Group Accident Injury Lawyers, PA
301 Yamato Road, Suite 1240
Boca Raton, Florida 33431
561-220-4963