The long-standing water contamination issues at Camp Lejeune, North Carolina, gained a renewed national interest with the signing of the Camp Lejeune Justice Act on August 10, 2022. By lifting previous restrictions barring litigation, all those serving, living, and working on or near the military facility for at least 30 days between August 1, 1953, and December 31, 1987, have a two-year window of opportunity to seek compensation for certain medical conditions related to toxic exposure, including aplastic anemia.
If you or a loved one spent time at Camp Lejeune during the timeframe mentioned in the Act, and you have been diagnosed with aplastic anemia or another medical condition as a result of exposure to the toxic water, you may have the right to receive compensation for your losses. Contact a Camp Lejeune lawsuit attorney to receive the legal help you need today.
The Cause, the Connection, and the Consequences of Toxic Water and Aplastic Anemia
The groundwater and the drinking water supply for an estimated one million veterans and civilians contained hazardous amounts of toxic chemicals because of:
Improper industrial waste disposal
Leaking or damaged storage tanks
The proximity of aquifers to waste disposal dumpsites
After decades of hiding the truth, the government admitted to the affected families that they had been using contaminated water for cooking, cleaning, bathing, and drinking.
The most prominent chemicals found in the water sources included:
Benzene is used in the manufacturing of plastics, resins, and synthetic fibers and is a known carcinogenic substance.
Perchloroethylene (PCE) is a dry cleaning and metal degreasing compound and is a known carcinogenic substance.
Trichloroethylene (TCE) is a solvent used to clean metal and a known carcinogenic substance.
Vinyl chloride, PCE, and TCE are chemicals that will degrade in the groundwater to form vinyl chloride, which is a probable carcinogen used to make PVC.
Aplastic Anemia Causes
The Agency for Toxic Substances and Disease Registry (ATSDR), based in Atlanta, Georgia, made it known that benzene can cause blood disorders, such as aplastic anemia. As such, the federal government recognizes the illness as a presumptive medical condition of the water contamination at Camp Lejeune.
Living With an Aplastic Anemia Diagnosis
This disease causes bone marrow failure because the blood-manufacturing cells in the marrow do not make sufficient new red blood cells necessary to oxygenate the body. Aplastic anemia can strike at any age without warning, but it is more likely to present itself between the ages of two to five, 20 to 25, and 55 and older. Although aplastic anemia is not necessarily fatal, it has many side effects and complications. The treatments are unpleasant, and a patient's quality of life is compromised.
Challenges and Symptoms of Aplastic Anemia
Those living with aplastic anemia can experience the following symptoms:
Persistent and debilitating fatigue
Frequent bleeding (nosebleeds, bleeding gums), bruising, and unexplained and prolonged infections
Excessive and uncontrollable bleeding from cuts
Shortness of breath
Rapid or irregular heart rate
Unexplained bruising
Skin rash
Dizziness
Headaches
Fever
Unusual paleness
Due to low white blood cell counts, infections are a significant concern and can be fatal in patients with aplastic anemia. Social distancing is a daily occurrence for those with such a compromised immune system—avoiding public gathering places and keeping away from anyone with a cold can often mean the difference between life and death.
Additionally, aplastic anemia (AA) patients must deal with these special issues:
Airplane travel concerns. An airplane's changes in cabin pressure can result in bleeding inside the ears and chest pains. The recirculated air leaves an AA patient highly susceptible to a viral infection. If air travel is necessary, those with aplastic anemia often require a prophylactic blood transfusion to keep platelet counts in check.
High-altitude geographic locations should be avoided. The higher someone goes above sea level, the less oxygen there is.
The need to take antibiotics before any dental work.
Recommendations to restrict physical activity to avoid internal injury and uncontrolled bleeding.
Pregnancy and surgery also pose significant health risks for those suffering from aplastic anemia.
Evaluating a Camp Lejeune Claim for Aplastic Anemia Compensation
The amount of financial compensation possible is different for each victim of government negligence at Camp Lejeune. At this point, there is no definitive way to determine potential dollar value.
However, like any personal injury claim, compensation awards are often based on:
The severity of the condition
The types of treatment required
The victim's response to treatment
The length of exposure to the toxins
The age when the victim became aware of the condition
The victim's educational background and chosen profession
Significant Aplastic Anemia Data
Although there is no established blueprint for building a case for an applicant's compensation due to acquiring aplastic anemia from the volatile organic compounds in the drinking water at Camp Lejeune, there are guidelines and precedents that may shed some light on the potential determination.
Aplastic anemia is considered a presumptive condition in a Camp Lejeune claim against the government. The Veteran's Administration (VA) grants monthly disability benefits to veterans with this condition. Every medical condition is assigned a diagnostic code—the code for aplastic anemia is 7716.
Aplastic Anemia (DC 7716): A condition in which the bone marrow does not produce enough red blood cells. It may be treated with blood transfusion or, in severe cases, peripheral blood or bone marrow stem cell transplant. It may be rated at 30, 60, or 100 percent.
The VA Disability Group: The dollar amount of disability depends on the percentage of the disability rating assigned to each individual, and the rating is based on the needed and proven treatments.
Treatment options for aplastic anemia
Medical therapy and supportive care
Because fungal and bacterial infections can prove fatal for those with severe aplastic anemia, patients often receive antibiotics, antiviral, and anti-fungal drugs, sometimes by infusion.
Drug therapy
Some patients are treated with a drug, or a combination of drugs, designed to help restore blood cell production.
Blood transfusion
A blood transfusion provides red blood cells and platelets and can help stabilize a patient with severe deficiencies. Some patients may require frequent transfusions to help prevent cardiac and respiratory complications and spontaneous bleeding.
Bone marrow transplant
A bone marrow transplant is an intensive procedure involving destroying the patient's non-functioning marrow with drugs and radiation and replacing it with healthy marrow from a compatible donor. This procedure can be highly successful, although it is not a guarantee of a cure, and can lead to infections, sterility, and further complications to the patient's immune system.
Aplastic Anemia VA Rating
The VA has established the following disability ratings for people diagnosed with aplastic anemia:
30 percent: for those who require an infusion of platelets or red blood cells or have an infection at least once in a 12-month period.
60 percent: for those who require an infusion of platelets or red blood cells or have an infection at least once every 90 days during a 12-month period—or use continuous therapy with an immunosuppressant agent.
100 percent: for those who require an infusion of platelets or red blood cells or have an infection at least once every six weeks over a 12-month period.
A lawyer can thoroughly review and evaluate a claimant's medical treatment records to correlate their treatments with the government disability ratings. The final settlement amount (or jury award) in a lawsuit will depend partly on the severity of the illness, the frequency of the necessary treatments, and the impact the illness has on the victim's life.
An experienced personal injury lawyer can significantly affect the amount of financial compensation a claimant may receive in a Camp Lejeune toxic water claim. Because aplastic anemia is a presumptive condition, those who meet the eligibility requirements do not have to prove their condition came from exposure to the water at the military facility.
Although plaintiffs have filed an estimated 5,000 claims, it may take a long time before anyone can accurately determine the amount of compensation you may recover. The Congressional Budget Office estimated it would cost $7 billion to compensate those harmed at Camp Lejeune, but we expect these payments to be much more over time.
Potential Damages Recoverable in a Camp Lejeune Lawsuit
Filing a case under the new law could help you with:
Past, present, and anticipated medical expenses
The cost of travel for treatment
Lost wages for the victim, or the family's caregiver
Loss of earning capacity
Pain and suffering
Emotional distress
Loss of a loved one
Loss of enjoyment of life
Funeral expenses
Cost of past and future medical care
Claimants who win a lawsuit or settle their aplastic anemia cases can receive compensation for exposure-related medical care, including:
Doctor's visits
Hospitalization
Surgical procedures
Diagnostic tests
Medications
Adaptive devices
In-home medical equipment
In-home medical care
Necessary modifications to the home
Lost income and diminished earning capacity
Aplastic anemia is debilitating, and the danger of infections can often force a person with this diagnosis to practice social distancing at all costs, even if it means giving up their chosen profession. The loss of income and benefits can mean financial ruin for those families affected by the toxic chemicals in the drinking water at Camp Lejeune.
Claimants may seek compensation for:
Lost income, including the monetary value of sick leave or vacation days used due to aplastic anemia
Lost financial opportunities (expected raises, bonuses, promotions)
Lost benefits such as stock options, pension contributions, company-paid insurance
The loss of future employment opportunities
Pain and Suffering in a Toxic Water Case
Calculating the value of medical expenses and lost income is relatively straightforward, but placing a monetary value on pain and suffering is more complicated. An experienced personal injury attorney understands the importance of showing the illness' impact on the person suffering from aplastic anemia.
In Camp Lejeune legal claims, the years of deception may speak for themselves. Knowingly putting unsuspecting families in harm's way is not something we expect from our government. For some claimants, decades of fighting an uphill battle for justice was a painful process. Aplastic anemia is a scary condition, the treatments are expensive and painful, and the forced social isolation is mentally challenging.
In addition to the physical pain, these patients may experience:
Mental stress
Worry
Anxiety
Depression
Grief
Fear
Sleeplessness
A loss of enjoyment in life
No Cap on Damages
There is no limitation or cap on the amount of money a claimant can recover because of medical conditions resulting from toxic water exposure under North Carolina law. This is the law that controls the claims brought under the Camp Lejeune Justice Act (CLJA).
How Can a Lawyer Help Victims of the Camp Lejeune Water Contamination?
In a Camp Lejeune lawsuit, damages will be paid by the federal government. Eligible claimants may accept a settlement or take their case to a trial. Potential claimants are best served by seeking legal counsel as soon as possible.
A skilled attorney can maximize the chances of receiving full and fair compensation by:
Reviewing all the case details
Preparing and filing the necessary and required court documents
Establishing a fair and reasonable claim value to cover all anticipated expenses
Gathering medical bills and reports
Securing military housing records
Reviewing and evaluating medical records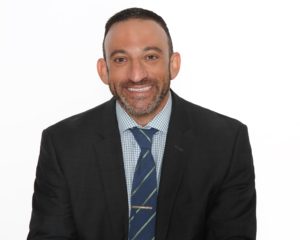 Requesting employment records and wage statements
Explaining the process as it unfolds
Creating a solid legal strategy, and
Advocating on the client's behalf
If you or a family member has aplastic anemia or lost a loved one due to aplastic anemia, and you have a qualified connection to Camp Lejeune, don't wait any longer to contact a personal injury attorney. You may be entitled to significant compensation. The dedicated attorneys at Dolman Law Group have the resolve and resources to handle these claims.
Contact the Camp Lejeune Lawyers at Dolman Law Group to Learn More
If you were exposed to the contaminated water at Camp Lejeune and you have been diagnosed with aplastic anemia or another medical condition, trust the personal injury attorneys at Dolman Law Group to protect your legal rights. We offer a free consultation where you can ask all your questions and learn more about the legal process required to recover compensation for all you've been through.
Call 833-552-7274 or fill out our simple, confidential online contact form for a free consultation and case review today. Don't miss your opportunity to receive the compensation you deserve.