Over a million people resided and worked at Camp Lejeune and Marine Corps Air Station (MCAS) New River in North Carolina from 1953 to 1987. During this time, these individuals were exposed to contaminated water, which contained hazardous chemicals and solutions that have now been linked to severe health issues, including cancer and other devastating medical conditions.
As a result, if your a loved one has been affected by this crisis or developed an Adult Leukemia diagnosis from this water contamination, this guide will walk you through everything you need to know about a Camp Lejeune lawsuit and how an experienced personal injury attorney can help you fight for justice and the money you deserve.
Current Legal Updates Regarding Camp Lejeune Lawsuits
On August 10, 2022, President Joe Biden signed The Sergeant First Class Heath Robinson Honoring Our Promises to Address Comprehensive Toxics (PACT) Act of 2022, or PACT Act, which includes updated Camp Lejeune water contamination provisions.
Under the Camp Lejeune Justice Act of 2021, veterans, their family members, and others are allowed to pursue monetary recovery for the injuries they suffered due to their exposure to the toxic water at the military facility.
Eligibility Requirements to Pursue Disability Benefits Under a Camp Lejeune Lawsuit
Before you can obtain these disability benefits, you need a lawyer to establish:
You served at MCAS New River or Camp Lejeune for a minimum of 30 days (cumulatively) from August 1953 until December 1987, and
You did not receive a dishonorable discharge when you left the military.
In addition, you had to suffer one of the following presumptive conditions.
Adult leukemia
Aplastic anemia and other myelodysplastic syndromes
Bladder cancer
Kidney cancer
Parkinson's disease
Liver cancer
Multiple myeloma
Non-Hodgkin's lymphoma
Under these updated regulations, presumptive conditions mean that the military personnel only need to show that they were stationed at the military base during the indicated period of time for the minimum number of days to receive disability benefits from the Department of Veterans Affairs.
Other Non-Presumptive Diseases or Conditions
However, under this new law, veterans and family members can also receive free healthcare for 15 additional presumptive conditions. Meaning that even though these conditions do not qualify for presumptive disability compensation, individuals should still file a legal claim because of the links stemming from the toxins to the disease.
These conditions include:
Esophageal cancer
Renal toxicity
Female infertility
Scleroderma
Breast cancer
Kidney cancer
Multiple myeloma
Non-Hodgkin's lymphoma
Lung Cancer
Myelodysplastic syndromes
Hepatic steatosis
Miscarriage
Neurobehavioral effects
Bladder cancer
Leukemia
In addition, if loved ones or other family members suffered any of these other conditions related to their stay at Camp Lejuene and had to pay expenses for their healthcare that was not covered by insurance, they may also be able to obtain reimbursement from the Department of Veterans Affairs.
However, due to the challenges involved with these cases, to know whether your condition qualifies under these updated regulations, it is a good idea to talk to an experienced personal injury attorney as soon as you can. These lawyers can help you determine whether you can pursue a legal claim and what you have to do to fight for the money you are entitled to.
Adult Leukemia—What To Know
Leukemia refers to cancer that affects the white blood cells, and although this disease will usually develop in children, there are certain types of leukemia that healthcare professionals will diagnose in adults.
These types of leukemia typically include:
Acute myeloid leukemia (AML)
Chronic lymphocytic leukemia (CLL)
Chronic myeloid leukemia (CML)
Acute lymphoblastic leukemia (ALL)
The symptoms of adult leukemia frequently include:
Fatigue, weakness, and dizziness
Skin paleness
Unexplained weight loss
Loss of appetite
Fever and night sweats
Persistent infections
Bone or joint pain
Red, purple, or brown spots under the skin
Excessive bleeding
Enlarged lymph nodes
The History of Camp Lejeune and What Happened
Between 1953 and 1987, Camp Lejeune, a military base, and nearby Marine Corps Air Station New River suffered from numerous sources of water contamination. During this time, millions of military personnel, their loved ones, and others who lived and worked in the area or on the base were exposed to hazardous chemicals at significantly higher levels than what was permitted by safety regulations.
Sadly, these individuals lived near this toxic water, bathed, and drank it until 1982, when the issue was discovered because the military base started testing the water for other chemicals in response to new safety standards enacted by the Environmental Protection Agency (EPA). Because of these tests, it was concluded that the water at the base was contaminated with over 70 toxic chemicals and solvents. Yet, even with these disastrous results, the use of the wells that contributed to these dangerous conditions continued until 1987.
The Different Types of Toxic Chemicals in the Water
The investigation further revealed that the water was contaminated at two facilities, Hadnot Point Treatment Plant and Tarawa Terrace Treatment Plant, and the toxic substances found in these water treatment facilities included:
Tetrachloroethylene: This substance is generally used as a dry cleaning agent and a degreasing solvent for metals. It is also known as a building block for creating other chemicals and can be found in water, soil, and the air.
Benzene: The chemical does not fully dissolve in water, and it is used in the production of pesticides, detergents, and other types of rubber materials.
Trichloroethylene: This chemical is primarily used in refrigerants and as a degreasing solvent for equipment made out of metal.
Vinyl chloride: This colorless gas burns quickly and does not occur naturally. It is produced mainly for commercial use and to make various plastic products.
Other Contaminants: In addition to the above toxins, many other carcinogenic toxins were also found in the water, including pesticides and heavy metals.
How Did the Water Get Contaminated?
The primary source of this toxic contamination came from leaking storage units.
However, the Agency for Toxic Substances and Disease Registry (ATSDR) also reported that multiple other sources contributed to these issues, including:
The inappropriate disposal of toxins from nearby dry-cleaning businesses
The pollution of the water from disposal sites near the base
The discharge of chemicals used for degreasing machinery on the base
Industrial area spills
These toxins and other substances were probably in the water supply from the mid-1950s through February 1985.
Financial Damages You And Your Loved Ones Can Pursue in a Camp Lejeune Lawsuit
Camp Lejeune lawsuits are different from other VA benefits because they are open to everyone affected by this tragic situation, not just certain military personnel.
In addition, when an individual pursues this lawsuit, they can file a claim to obtain compensation for certain losses that resulted from this toxic exposure, including:
Medical expenses related to doctor visits, hospital stay, hospice care, medications, surgeries, emergency treatment, and other types of treatments
Future medical treatments and ongoing medical support
Lost wages and lost earning capacity
Pain and suffering
Mental and emotional distress
Declining quality and enjoyment of life
Yet, to figure out which of these financial damages you can go after, it is usually recommended that you speak with an experienced personal injury lawyer that has experience handling complex claims such as this and fighting for the maximum compensation victims deserve.
These attorneys can calculate the total value of all your losses, figure out which of these financial damages may apply to your situation, and help ensure your claim is not undervalued as they fight for the maximum compensation you need.
How to Prove Your Injuries and Losses When Pursuing a Camp Lejeune Lawsuit
If you are pursuing a Camp Lejeune lawsuit, the updated regulations indicate that you have to produce enough evidence to show that the toxic water at the military base likely caused your injuries. However, this does not mean you have to provide proof of a direct cancer diagnosis. For instance, it has been shown that numerous illnesses and diseases could have developed if you spent a significant time at the base and were exposed to this contaminated water.
As a result, the documentation you should gather and show your attorney to help you claim includes:
Your service personnel records and proof of residence records, which can be used to establish that you were at Camp Lejeune during the time period indicated in the regulations
Your VA medical records and private medical statements and records, including doctor's notes, test results, and other documentation that can establish a link between the disease and the toxic water
Medical expenses that show the extent of your losses, specifically the amount you paid after you received treatments for your specific illnesses and diseases that resulted from the water contamination
Proof of disability benefits, which can show how your condition caused you to suffer significantly while you were on base
Proof of work for those who worked as civilian contractors at Camp Lejeune. These documents can show that these individuals were working on the base at the time in question
In addition, if you are a qualified family member who suffered one of the above diseases or cancers, you may also be able to pursue financial recovery for the losses and expenses you suffered.
However, to make sure you can present the strongest legal claim on your behalf, it is recommended you have the following evidence ready to submit:
Documentation, such as a marriage license or birth certificate, indicating a dependent relationship to military personnel who served at Camp Lejeune
Proof showing that you resided on the base for at least 30 days between August 1, 1953, and December 31, 1987, such as your base housing records
Documentation of your health care expenses that were paid for one of the covered conditions
When you go over your case with a knowledgeable and experienced personal injury attorney, these lawyers can not only help you figure out exactly what documentation you need to gather, but they can assist you in preparing all of these documents and files to submit, helping you formulate the most convincing case on your behalf.
Time Limitations to File a Camp Lejeune Claim
The statute of limitations to file a Camp Lejeune water contamination lawsuit is two years from the date that President Biden signed the act (August 10, 2022). If qualified individuals do not file their claim within this set period of time, they can be denied the compensation they need to cover their medical expenses and losses.
For these reasons, it is important to speak with an experienced personal injury attorney as soon as possible. These lawyers can discuss your eligibility and whether you can pursue legal action to recover financial damages due to your exposure to the contaminated water at Camp Lejeune. This can also ensure your claim is filed before this statute of limitations expires.
How Much Will Filing a Camp Lejeune Water Contamination Lawsuit Cost You?
Fortunately, because personal injury attorneys work on a contingency fee basis, you will not incur out-of-pocket costs to file your case or be required to pay any money upfront. Instead, under this contingency fee agreement, your lawyer will only get paid when you recover compensation, either through a settlement or court judgment and from that, they will only get a percentage of these winnings. If there is no settlement or verdict, then you will owe these legal professionals nothing.
Consequently, there is no risk in pursuing this claim and going after the compensation you deserve. However, if you want to find out more about these costs and fees, reach out to an experienced Camp Lejuene water contamination attorney today to discuss your case, go over the fee arrangement, and find out how these attorneys can help you fight for the monetary damages and justice you are entitled to.
Camp Lejeune Adult Leukemia Water Contamination FAQs
Although the best way to get your specific questions answered when it comes to a Camp Lejeune lawsuit is to speak with an experienced personal injury attorney, until you get that opportunity, we have prepared responses to the following frequently asked questions many victims have regarding this devastating situation. With these answers, we hope you better understand the options you have, the compensation you can pursue, and how an experienced attorney can help you get through this complicated ordeal.
1. Is It Just Military Families Allowed to Bring a Legal Claim for Camp Lejeune Water Contamination?
Any person who lived, worked, or stayed at the Camp Lejeune base for more than 30 days between August 1953 and December 1987 can pursue legal action to obtain compensation for the harm they endured because of their exposure to the contaminated water. This means that military members and their families can bring a claim, as well as veterans, non-military employees, and others who were on the base and their surviving family members.
However, to know for sure what your legal options may be, you should reach out to an experienced personal injury attorney as soon as possible. These legal professionals can figure out not only whether you have a viable claim, but they can help prepare your case and assist you as you go after the maximum compensation you deserve.
2. What Is the Purpose of the New Camp Lejeune Legislation and Why Did Congress Pass It?
This new Act was implemented to allow those who worked, lived, and served at the Camp Lejeune base the ability to sue the government for exposure to these hazardous solvents and chemicals in the water. Basically, vindicating the victims and allowing them to have their day in court to seize the justice they deserve and hold those responsible accountable for everything they went through.
Before this Act, those who suffered due to this contaminated water could not sue the government for money they were entitled to because of the statute of limitations for injury claims in the state.
3. Will the Contaminated Water From Camp Lejeune Affect Future Generations?
Unfortunately, it is still unknown whether future generations will be affected by this toxic contamination. While animal studies suggest that future generations should not be affected, due to the lack of human studies, little is known about the future and what it entails for individuals and their families exposed to these toxins.
4. How Can You Get a Copy of Your Medical Records, If You are a Veteran and Want to Pursue a Claim?
The National Personnel Records Center (NPRC) is one of the National Archives Records Administration's (NARA) most significant agencies, especially regarding personnel-related records. In fact, it is the central archive for this information for both the civil services and the military of America.
You can contact the center to obtain your medical records, along with other personnel records, if you were a member of the military. It also stores medical treatment records from those who retired from the service, as well as dependents and others treated at a naval medical facility.
However, to get this information, you will need to send in a written request that includes your complete name, social security number or service number, the branch of service, the date of service, and a dated signature. For further instructions, you can also check out the NPRC-MPR website.
5. Is the Water at Camp Lejeune Now Safe, Or Is There Still a Risk to Those Who Live There?
According to the current tests based on the Safe Drinking Water Act, the water at Camp Lejeune water is safe and meets or exceeds all the government drinking water standards. In addition, this water is tested much more frequently.
6. If You Received or Are Receiving Other Benefits for Your Condition, Can You Still Pursue a Camp Lejeune Lawsuit?
Even if you received other benefits, such as Social Security Disability Benefits, you should still be able to pursue a Camp Lejeune lawsuit. However, your recovery may be offset by the benefits you previously received for your qualifying conditions caused by the contaminated water.
To better understand what financial recovery you can be looking at when you pursue this claim, you should speak with an experienced personal injury attorney. These lawyers can help you determine what legal action you should take in your situation and what types of benefits you may be looking at.
7. Is There or Will There Be a Global Camp Lejeune Settlement?
Unfortunately, it is still too soon to know exactly how this settlement process will work. As the litigation process continues and more information emerges, there will be further guidance on settlement amounts and what is available.
However, according to the Act, if the claim cannot be settled, qualified victims can ask to be awarded fair compensation for their harm and suffering through a jury or court verdict.
8. If Your Loved One Passed Away Due to Conditions Caused by Camp Lejeune's Contaminated Water, Can You Pursue Legal Action?
If your family member died because of a condition that was caused by the toxic water at Camp Lejeune, the PACT ACT allows the surviving family members of these victims to pursue a wrongful death lawsuit against the federal government and sue them for the harm and losses they suffered, even if their loved one died many years ago. This compensation includes payment for past expenses, pain and suffering, and loss of quality of life.
Yet, to fully explore all of your options after this death, it is recommended that you speak with a knowledgeable personal injury attorney as soon as possible. These legal professionals can walk you through what this wrongful death claim entails, determine if you qualify for pursuing compensation under this claim, and help you prepare the strongest case possible to assist you as you try to secure the most money possible.
9. Are There Factors In Place That Will Determine How Much Money You Can Receive After You File a Camp Lejeune Lawsuit?
As mentioned above, it is still too early to tell how much compensation you will be able to receive for the injuries and losses you endured, such as an Adult Leukemia diagnosis due to the water contamination.
However, it is likely that compensation will depend on the severity of the illness, which can clearly be linked to the toxic drinking water found at Camp Lejeune.
In addition, the other factors that may play a part in how much compensation you receive include:
The specific condition you were diagnosed with
The amount of exposure you had to the toxic water, and
The extent of the damages you suffered because of this exposure.
Fortunately, when you work with an experienced personal injury attorney, these lawyers can help you through this whole legal process, making sure they find every avenue they can to help you secure the money you need.
10. How Can You Show That Your Adult Leukemia Diagnosis is Connected to the Toxic Water at Camp Lejeune?
Even if you believe that your or your loved one's health condition is the result of the contaminated water at Camp Lejeune, you may still need to prove this connection before you can obtain compensation for this illness and the losses you suffered. Yet, this will also depend on the specific condition.
For instance, according to the regulations, there are certain conditions that are presumed to be caused by the toxins in the water, such as Adult Leukemia, meaning that qualified individuals suffering from this disease will only have to show that they were residing or working at the military base for the period of time indicated in the Act.
However, other diseases and ailments may require further medical proof to obtain benefits. That is why if you want to know what you have to prove to secure financial damages, it may be in your best interest to reach out to a skilled personal injury attorney. These lawyers can help you figure out what documents you will need to prove your case and can even get medical experts involved to determine whether your disease or condition can be linked to the contaminated water.
11. Is There a Timeline Available For When These Legal Claims Will Be Resolved and When Money Will Be Awarded to the Victims?
At this point, it is difficult to say how long it will take for these lawsuits to wrap up or when victims can expect money for their harm and losses. As cases become heard, more information will become available regarding the settlement process and the timelines.
However, it is also being speculated that because of the many different diseases and conditions listed as presumptive conditions, there may be some type of chart developed that will determine payout based on age and the type of injury of the claimant.
If a case does not fall within this grid, these victims may need to proceed to trial to ensure they can go after the compensation they deserve. Yet, it should be noted that this will likely delay the timeline for how long it will take these individuals to receive the money they need.
12. Do You Need a Lawyer to File a Camp Lejeune Lawsuit?
Due to the many unknowns involved with these lawsuits, the governmental parties associated with these cases, and the complex evidence required to prove your claim, it is recommended you work with an experienced and skilled personal injury attorney. These lawyers can use their resources, knowledge, and skills to take on your claim, prepare the most convincing case on your behalf, and help make sure your rights are protected as they advocate for the maximum financial recovery you need.
13. How Can an Experienced Personal Injury Attorney Help With Your Camp Lejeune Lawsuit?
If you or a loved one got sick because of the contaminated water at Camp Lejeune, you should discuss your case with an experienced law firm that not only has the financial resources to handle these types of claims but knowledgeable and skilled attorneys who can assist you with your lawsuit and seek the compensation you are entitled to under the Act.
In fact, when hired, these attorneys can: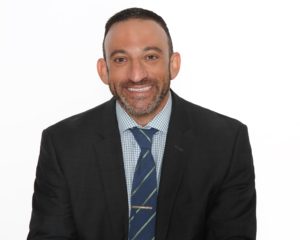 Meet with you to go over your case in detail, gather further information about the time you spent at Camp Lejeune, figure out if you meet all the requirements under the Act, and determine how this situation has affected your life and your health.
Help you gather all the required documents, such as your medical records and doctor testimony, to help show that your illness or disability can be linked to the toxic water at Camp Lejeune.
Hire other medical experts to validate your case.
Prepare solid arguments detailing your exposure, diagnosis, and the impact this unsafe water had on your family and your future.
Prepare and submit a Camp Lejeune water contamination claim on your behalf to the federal government.
Pursue further legal action, such as a lawsuit, if a settlement cannot be reached or the other side is not willing to get you the money you need and fight zealously for the outcome you want.
While there is no amount of compensation that can make up for everything you had to go through after being exposed to this toxic water, this does not mean you should not get compensation for the suffering you had to endure because of it.
For these reasons, if you are considering filing a Camp Lejeune claim or want further information regarding this suit, contact an experienced Camp Lejeune water contamination attorney today for your free consultation.
The Dolman Law Group works with local counsel in any jurisdiction outside Florida for the purpose of filing lawsuits in jurisdictions wherein we are not licensed.  Thus, we will follow each State's ethical rules to ensure a local attorney is involved.