Costco Stops Selling Roundup Weedkiller After Controversy
Costco Roundup Weedkiller Lawsuits Claim it Causes Cancer
Recently a federal jury awarded a California man more than $80 million dollars in a case that found Roundup weedkiller exposure contributed to his cancer's development. This is actually the second time that a person has successfully sued the manufacturer of Roundup weedkiller, Monsanto, over the weedkiller's potential to contribute to cancer development. Monsanto now faces thousands of similar cases to this and now faces even more consequences in the form of
Costco stops selling Roundup weedkiller after controversy
 from their shelves.
Currently, Costco has not made any official statements regarding their removal of Roundup from their shelves. The decision to discontinue the sale of the controversial weed killer comes none too soon with petitions being made by people such as Moms Across America founder Zen Honeycutt that call for the removal of Roundup weed killer from Costco's shelves and have amassed more than 150,000 signatures on Change.org. Various news outlets have since confirmed that Costco has stopped all locations from ordering not only Roundup but all weed killers that utilize the ingredient glyphosate which is believed to be the primary cause for the development of cancer among those exposed to the weedkiller.
Other Retailer Reaction to Costco Discontinued Roundup Sale
Now that Costco has stopped selling glyphosate containing weed killers, eyes now look to other retailers to see what course of action they will take in the wake of Roundup's newfound controversy. Similar petitions to the one made calling for Costco to remove the weedkiller from shelves have also been made calling for retailers like Home Depot and Lowes to do the same due to the weedkiller's carcinogenic effects.
These similar retailers will likely take similar action due to several lawsuits against Roundup manufacturer Monsanto that have resulted in verdicts awarding millions to those that claim the glyphosate-containing weedkiller contributed to their cancer's development. Costco and other retailers likely wish to minimize any perception that they sell dangerous products and want to avoid any potential legal action that would find them negligent by selling a product that several cases found to contribute to cancer development.
Monsanto Roundup Lawsuits
Roundup weedkiller was first the focus of a lawsuit claiming it had carcinogenic properties when in 2016
Dewayne Johnson
filed a lawsuit claiming that he had developed terminal non-Hodgkins lymphoma after he had long-term exposure to Roundup weedkiller while working as a groundskeeper for many years. In 2018, a verdict was reached when a jury found unanimously that Monsanto's glyphosate-containing Roundup weedkiller had helped to cause Dewayne Johnson's terminal non-Hodgkin's lymphoma and that Monsanto had failed to warn of the products severe health hazard while they should have known that their product could cause harm. Dewayne Johnson was awarded $289 million and Monsanto's reputation received a black eye after several studies were brought forward as evidence showing that glyphosate had been linked to cancer risk and that Monsanto had rejected any study that came to similar conclusions.
Monsanto, now owned by Bayer, still maintains that their product is totally safe and that any claims that the glyphosate their products contain is carcinogenic and contributes to cancer development are false.
Hardeman vs. Monsanto Roundup Cancer Case
A second case also managed to successfully sue Monsanto for knowingly putting out a product that could harm consumers without any kind of warnings.
Edwin Hardeman recently received over $80 million
in his lawsuit against Monsanto where he claimed to have developed non-Hodgkins lymphoma as a result of his long term exposure to the glyphosate in the Roundup that he used on his property for almost 30 years. His case followed a similar path as Dewayne Jonson's where expert testimony showed that glyphosate has been shown to contribute to the development of cancer and that several studies also reached the same conclusion. The jury found once again that Monsanto failed to provide a warning on their product that it could possibly cause health issues despite awareness of several studies that found glyphosate contributed to cancer.
With this case verdict, the many people who have suffered because of Monsanto's negligence now have hope at recovering compensation for the damages that they have suffered. Edwin Hardeman's case was actually one of the thousands of lawsuits that have been filed against Monsanto because of their product's contribution to people's cancer development.
What is Glyphosate?
Glyphosate is a widely used herbicide that is primarily used to kill weeds in agricultural and landscaping settings. The chemical came onto the market in the 70s when it was sold by Monsanto and marketed as having no negative effects on human beings exposed to it. Glyphosate is used in farms and on people's property all around the world and has become one of the most common herbicides.
There have been many studies that have reached conflicting conclusions regarding glyphosate and its safety when humans are exposed to it but more recent studies have seemed to be more conclusive. A recent study by researchers from the University of Washington has found that glyphosate can increase the risk of cancer by 41%. Their findings come from the analysis that they conducted on a range of other studies on glyphosate's carcinogenic qualities. In addition to this the World Health Organization has called glyphosate a "probable human carcinogen," and in 2017, the state of California added it to its list of cancer-causing chemicals.
Compensation for those Injured by Roundup Weedkiller
Not just roundup but any weedkiller that uses glyphosate can be dangerous for your health after long-term exposure. Those that have developed lymphatic cancer and work jobs in agriculture or landscaping that utilize glyphosate may have a potential case against the manufacturer of the weedkiller. A product liability lawsuit could hold the manufacturer of the weedkiller liable for negligently selling a product that can harm a consumer without any warnings of its possible health hazards.
Seek an Experienced Product Liability Attorney
If you or a loved one have been injured because of a product's negligent design or manufacture, then do not hesitate to contact Dolman Law Group Accident Injury Lawyers, PA about a free consultation on your claim. Our skilled lawyers have the expertise you will need to secure the settlement that you deserve. Dolman Law has years of experience when it comes to handling product liability claims and ensuring that our clients receive the compensation that they need in order to pay off their medical expenses, lost wages, etc. When you enlist the assistance of Dolman Law you are ensuring that your case gets the small firm attention it deserves with big firm results.
Contact Dolman Law Group Accident Injury Lawyers, PA's offices online or call us at 727-451-6900.
---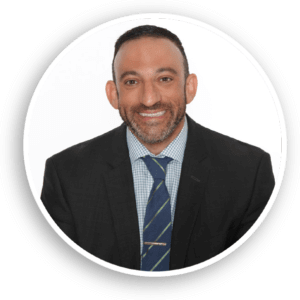 *The above information was written and reviewed by either 
Attorney Matthew Dolman
 or another injury lawyer at the Dolman Law Group Accident Injury Lawyers, PA which has a combined 90 plus years of experience practicing Florida personal injury law. Matthew Dolman himself has been practicing personal injury law in Clearwater and St. Petersburg for the last fifteen (15) years. The information provided comes from extensive research and years of experience trying legal cases in courtrooms throughout Florida.
---
Dolman Law Group Accident Injury Lawyers, PA
800 North Belcher Road
Clearwater, FL 33765
727-451-6900
https://www.dolmanlaw.com/roundup-lawsuit-attorneys/