Suffering a workplace injury causes emotional distress on top of the physical pain of injury, often because of the financial burden that comes with missing work after an injury. If you are an injured Largo worker, talk to an experienced Largo workers' compensation lawyer who knows Florida's claims process and how the law applies to your circumstances. They can help you file a workers' compensation claim to cover your medical bills and replace a portion of your lost income.
However, workers' comp insurance providers and employers can deny claims, reduce benefits, and sometimes put obstacles in place that make it difficult for injured workers to collect benefits. Unfortunately, filing a workers' comp claim does not always go as smoothly as it should. That's when a dedicated Largo workers' comp attorney can be the advocate you need to protect your rights and help you recover the benefits you deserve.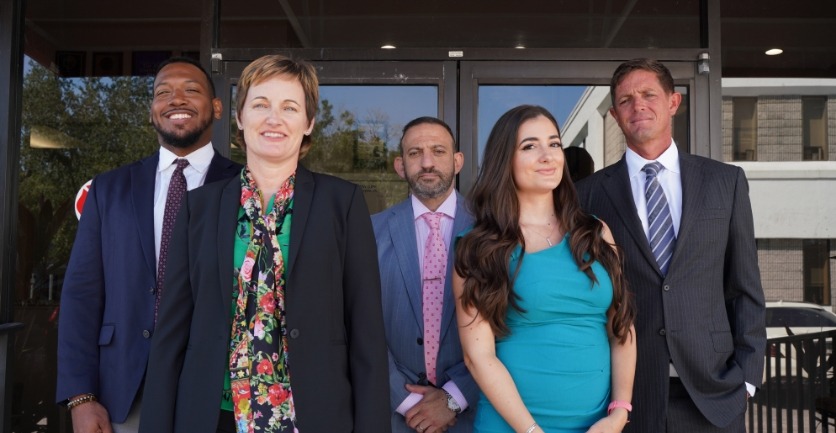 Why Choose Dolman Law Group for Your Largo Workers' Compensation Claim
Workers' compensation cases are notoriously complex. An injured worker usually consults with an attorney because something went wrong with their claim. Maybe the provider denied the claim, or perhaps their employer is retaliating because they filed a claim. We are not afraid to fight large insurance companies and aggressively pursue maximum compensation for our clients.
Regardless of the reason your claim has not gone as planned, Dolman Law Group takes the frustrating task of navigating appeals and fighting for benefits out of your hands. This frees your time and mind to focus on healing from workplace injuries or illness.
Our skilled Largo workers' compensation lawyers have been helping injured workers in Largo and throughout Florida for decades. During our tenure, elite organizations such as Avvo.com, National Trial Lawyers, the American Society of Legal Advocates, and Super Lawyers have showered our firm with national recognition for our client advocacy and professional excellence. Dolman Law Group has also received awards such as "Clients' Choice for Personal Injury," "Top 100 Lawyers," and "Top 40 Lawyers." We are proud of our clients' success stories and happy to share their kind comments about how they were treated at Dolman Law Group.
We understand workers' rights and employers' legal obligations and know how to handle workers' compensation insurance providers so they do not violate our clients' rights. We seek to settle cases before taking them to trial, saving both sides time and money. However, settlement is not an option in some situations. Sometimes a trial is necessary to protect our clients.
Our team has ample experience in litigation, and we aggressively fight for clients in the courtroom when it is necessary. Our clients are like part of the family, so we devote the personalized attention you deserve when you hire a workers comp lawyer at Dolman Law Group. The skilled workers' compensation lawyers at Dolman Law Group understand the emotional and financial stress you face after a workplace injury or illness, and we are here to help.
Largo residents with workers' compensation claims can visit us at our Largo personal injury office. Call us today to discuss your workplace injury or illness, or submit your case information online to set up a free consultation. We understand your injuries might make it difficult for you to travel, so we also offer convenient virtual meetings.
Florida Workers' Compensation Benefits
The federal government requires employers to carry workers' compensation insurance, but each state administers its own workers' compensation program. The Division of Workers' Compensation (DWC) in Florida is part of the Department of Financial Services.
All construction industry employers with at least one employee must carry workers' compensation insurance. Non-construction industry employers must purchase coverage if they have four or more employees. Employers in the agricultural industry must carry workers' comp insurance if they have six regular employees and/or 12 seasonal workers who work between 30 and 45 days each year.
Once you file a workers' compensation claim after suffering a workplace injury, you might receive benefits if your employer's insurance carrier approves your claim. Florida workers' compensation benefits fall into two categories: medical and wage replacement.
Medical Benefits
If the insurance company approves your Largo workers' compensation claim, they will provide medical care for your injury or illness with an authorized physician. Benefits only cover authorized medically necessary care. Doctor visits, hospitalization, physical therapy, prescription drugs, diagnostic tests, prostheses, and transportation costs to and from authorized medical treatment typically qualify as authorized care.
Medical treatment typically occurs until a worker reaches their maximum medical improvement (MMI), the condition where your injury or illness has healed as much as it can.
Wage Replacement Benefits
Workers injured on the job in Largo or Largo residents who work elsewhere in Florida can receive various wage replacement benefits when they cannot perform job duties for more than seven calendar days. Wage replacement benefits are typically two-thirds of your average weekly wage. The exact wage replacement benefits you might receive depends on your situation.
Florida workers' compensation insurance carriers provide coverage for the following benefits:
Temporary Total Benefits provide payments for a temporary work absence due to illness and injury. Workers receiving these benefits have not achieved their maximum medical improvement (MMI).
Temporary Partial Benefits provide payments for injured workers whose doctor has released them to return to work with restrictions. Workers who receive these benefits have not reached their MMI.
Permanent Impairment Benefits provide payments when workers suffer a permanent physical, psychological, or functional loss from a workplace injury or illness after they have reached their MMI.
Permanent Total Benefits provide lifelong payments for workers who sustain a permanent injury that leaves them with a permanent disability.
Death Benefits
You might be eligible to receive death benefits if a loved one died as a result of a fatal workplace injury or illness. Workers' compensation insurance typically covers funeral expenses and pays some benefits to the surviving spouses and dependents. Dependent spouses sometimes also receive job training benefits after losing their loved ones.
Knowing When to Hire a Largo Workers' Compensation Lawyer
In most cases, you are entitled to workers' comp benefits when you get injured on the job or contract an illness at work. However, employers and their insurance providers do not always play fair. It is always best to consult with a lawyer immediately after a workplace illness or injury to help ensure you receive the benefits you are entitled to.
Here are examples of common situations where a Largo workers' compensation lawyer from Dolman Law Group can help:
Claim Denial
Your employer's insurance company might deny your workers' comp claim for various reasons. They might argue that you did not report your injury to your employer soon enough or your employer did not file the claim promptly. Workers' comp insurance providers also deny claims when injured or ill workers go to a doctor they did not approve.
Finally, your employer might tell their insurance carrier that your injury or illness did not happen at the workplace. You have the legal right to appeal the decision if your claim is denied. A Largo workers' compensation attorney can help you prepare a strong case, giving you the best chances to overturn their denial.
Retaliation
It is against the law for your employer to threaten retaliation or retaliate against you for filing a workers' compensation claim.
If your employer threatens or does any of the following in response to your workers' compensation claim, you have grounds to sue your employer:
Termination or suspension
Demotion or transfer
Pay reduction
Reduced scheduled hours
A skilled Largo workers' comp lawyer can help you bring a lawsuit against your employer for their unlawful conduct.
Third-Party Liability
Workers' compensation insurance protects employers from employee lawsuits and protects workers from absorbing the costs of a workplace injury or illness. Fault typically does not factor into these claims. Yet, sometimes third parties play a role in workplace injury and illness if their negligence led to or contributed to your workplace injury or illness. In these situations, you could have grounds to bring a claim or lawsuit against a third party.
Examples include:
You were injured because of defective equipment, machinery, or a defective product, exposing the manufacturer and/or distributor to liability.
You were exposed to a toxic substance or chemical, leading to potential manufacturer liability.
You were injured at a job site, potentially opening the landowner, contractor, or another party up to liability.
You were injured in a Largo traffic crash while operating a company vehicle, making the other driver possibly liable.
You were injured while traveling for your job on a train or plane or in a taxi or rideshare vehicle.
You were intentionally harmed—assaulted, raped, mugged, etc.—while working or traveling for your job.
An experienced Largo workers' compensation lawyer can review the events that led to your workplace injury or illness and identify potential third parties that might be liable for damages.
Employer Non-Compliance
Unfortunately, some employers do not comply with Florida and federal law and choose not to carry workers' compensation benefits. If your employer is non-compliant, Florida law permits you to sue them for damages, including medical expenses, lost wages, pain and suffering, and more. A personal injury attorney can help you gather the evidence needed to hold your employer accountable when they do not carry required workers' compensation insurance.
Preexisting Injuries
Preexisting injuries complicate Largo workers' compensation claims more than many other situations. The insurance company might deny your claim because they found the same or similar injuries in your medical history. Medical providers will have different opinions about whether your workplace injury aggravated your previous injuries. You can be sure the insurance company's doctor will not be on your side. A Largo workers' compensation lawyer can advocate for you and build a case to show your recent workplace injuries harmed you or made your condition worse.
Medical Treatment Denial
Insurance companies like injured workers to go to the doctors they approve and have specific guidelines about when medical treatment qualifies as necessary. You need a lawyer if you need medical treatment, but the insurance company will not approve it because they deem it unnecessary. Dolman Law Group does not let insurance companies bully injured workers. We help workers get the medical care they need.
Types of Injuries in Largo Workers' Compensation Claims
Various injuries and illnesses can occur at work or while on-the-job. Dolman Law Group can help with all types of injuries, including the most severe injuries that lead to a lawsuit more often than others.
Examples of types of workplace injuries and illnesses that lead to workers' compensation claims and sometimes lawsuits include:
Severe wounds or cuts, especially those that leave permanent scars
Fractures, especially when a worker suffers multiple fractures or needs corrective surgery
Amputation or crushed limbs or digits, including arms, legs, hands, feet, fingers, and toes
Head traumas, especially when a worker suffers a skull injury or traumatic brain injury
Back injuries, including herniated discs, fractured vertebrae, and other injuries along the spinal column
Serious soft tissue damage, including sprains, strains, and tears
Spinal cord injuries that leave workers partially or wholly paralyzed
Burns and electrocution injuries
Chronic illness, disease, and terminal diseases from exposure to toxic chemicals and other dangerous substances
Coma or permanent vegetative state
Trust a Largo Workers' Compensation Lawyer at Dolman Law Group to Help with Your Claim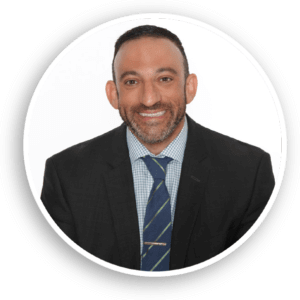 Workplace injury and illness create chaos for workers and their families. Even those who receive benefits struggle because workers' comp insurance limits the amount paid for lost wages. Employers and workers' compensation insurance companies who don't play fair and deny claims for dubious reasons add to the stress of suffering a workplace injury or contracting an illness.
Dolman Law Group Accident Injury Lawyers, PA, has been helping injured workers since 2004 secure the benefits they deserve and recover additional compensation when possible. Call us today at (866) 826-1298 for a free case evaluation to discuss the event that led to your worker's comp claim, or submit details about your case through our online submission form.
Largo Office Location
10225 Ulmerton Rd, Building 6A-2
Largo, FL 33771
(866) 826-1298
Client Testimonial
"AMAZING and understanding attorneys! Did great on my case and I highly recommend Dolman Law Group Accident Injury Lawyers, PA for anyone that has been injured in an accident!"
Rating: 5/5 ⭐⭐⭐⭐⭐
Koralis R.
Jan 2020
Read more reviews on Google!