A spinal cord injury (SCI) is one of the most devastating and life-altering injuries anyone can experience. It can damage nerve fibers that cross the injury site or are around the injury area. A lower injury to the spinal cord may cause paralysis of the legs and lower body.
An estimated 299,000 people in the United States live with a spinal cord injury. Recent data indicates that there are approximately 18,000 new SCI cases each year, not including those who die at the accident location. Spinal cord injury incidents frequently occur in Florida because of the number of people swimming and diving in the nearby bodies of water. About 25 percent of Florida's population is between the ages of 15 and 34. According to the National Spinal Cord Injury Statistics Center(NSCISC), this is the age group that is most likely to suffer an SCI.
The consequences of an SCI can be overwhelming for the injured person and their family. They need appropriate compensation to access the medical care and help they need, possibly for the rest of their lives. There are strict time limits for filing personal injury lawsuits, so it is crucial to consult a Largo spinal cord injury lawyer who can evaluate your case and explain your legal options.
Do you need legal support after a spinal cord injury? Contact Dolman Law Group today to discuss your right to compensation.
Dolman Law Group: Experienced Help for Largo Spinal Cord Injury Victims
After a devastating spinal cord injury, you may find yourself with a lot of questions about your legal rights and how you can best pursue compensation for the damages you may have faced.
At Dolman Law Group, we have a strong history of results in a variety of claims.
$1.58 million awarded to a client who suffered two herniated discs that impinged on the spinal cord
$525,000 awarded to a client who suffered neck and back injuries to the spinal discs
$320,000 awarded to a client who needed cervical spine fusion surgery after a motorcycle accident
The results of those past claims cannot guarantee the results of your spinal cord injury claim. However, at Dolman Law Group, we have a strong level of dedication to all our clients.
We help provide the support our clients really need.
When founding partner Matthew Dolman's father suffered serious injuries in a car accident, his family struggled to get the support they needed. Despite his significant injuries and the financial struggle that the family faced, it proved very difficult to get the insurance company to cooperate. Even the family's attorney did not answer their questions in a timely manner or provide them with the full support they needed. His experience led him to pursue a career in law and ultimately to found Dolman Law Group.
At Dolman Law Group, our clients can count on lawyers with extensive experience in Largo personal injury claims, who will offer responsive care and legal support throughout the claim.
We have the resources necessary to fight the big-name insurance companies for the compensation you deserve.
Most insurance companies have extensive legal teams and significant resources to devote to fighting against your claim. They may ignore your needs after your spinal cord injury, despite the substantial medical bills you may have coming your way and the financial challenges that often accompany a devastating injury.
At Dolman Law Group, we want to focus on our clients' needs, and we have the resources necessary to fight aggressively against the insurance company to help you get the compensation you deserve.
We make it easier for our clients to pursue legal assistance.
For many clients, getting legal help can prove daunting. You may worry about getting in to a legal office, or you might worry about the cost of that legal support.
At Dolman Law Group, we aim to make that process as easy as possible. With offices on both Florida coasts, we aim to make our office as accessible as possible to our clients. Furthermore, if you cannot come to the office in person, we offer virtual consultations and appointments.
If you suffered a Largo spinal cord injury, you should not have to settle for less compensation than you deserve. Contact Dolman Law Group today to learn how we can help you manage your claim.
What is a spinal cord injury?
Spinal cord injury refers to damage to the bundle of cells and nerves housed within the spinal column that sends and receives signals from the brain to and from the rest of the body. Damage to this area may result in full or partial loss of motor control and sensation. Victims may be paralyzed in the lower parts of the body (paraplegic) or in all four arms and legs (quadriplegic). The injury may also affect body functions such as respiration, heart rate, and intestinal and sexual functioning.
Who can file a spinal cord injury lawsuit?
Any person who has suffered a spinal cord injury as a result of someone else's negligent or intentional actions may be eligible to file a lawsuit. If the victim is a minor, their parents or legal guardians may take legal action on their behalf, or the minor can wait until they turn 18 to proceed by themselves. A surviving spouse, child, parent, sibling, or relative may be eligible to file a wrongful death claim if the injured person dies.
Common causes of spinal cord injuries
Accidents or any trauma that causes stress, strain, or fractures can damage the spinal cord. Although trauma is the most prevalent cause of spinal cord injuries, electric shock, disease, or tumors may also damage the spinal cord.
According to recent U.S. statistics, the leading causes of spinal cord injuries are:
Motor vehicle accidents. In fact, 39.9 percent of all spinal cord injuries are the result of car, motorcycle, and other motor vehicle accidents.
A fall causes 31.8 percent of spinal cord injuries. Older adults are especially at risk for falls due to balance and mobility problems, impaired vision, and chronic illnesses. Poor lighting and hazards in the home also contribute to falls.
Acts of violence. Violent encounters are the third on the list, causing about 14 percent of SCI in the United States. These include gunshot wounds, knife wounds, or assault with a blunt object.
Sports and recreation injuries cause about 8 percent of spinal cord injuries. Diving causes the most athletic-related SCIs in the world. Other high-risk activities include skiing, snowboarding, hockey, rugby, horseback riding, football, gymnastics, and cheerleading. However, even non-competitive recreational activities, such as biking or skating, can lead to injuries, so experts recommend protective equipment.
Health conditions such as osteoporosis, arthritis, cancer, and spinal cord inflammation can also cause spinal cord injuries.
Alcohol use is a factor in about 1 out of every four spinal cord injuries.
Who may be liable in a spinal cord injury case
Every case is unique. However, more than one person or entity may be liable in each case.
Examples of potentially responsible parties include:
Drivers, especially those driving recklessly, distracted, fatigued, or under the influence of drugs or alcohol.
Vehicle owners
Trucking or transportation companies.
Business or property owners. Owners or property owners are responsible for safely maintaining the premises. For example, dangerous stairs, tripping hazards, or a shallow pool could cause a spinal cord injury.
Nursing homes. Residents of nursing homes tend to be very frail and vulnerable. Unsafe or poorly lit premises may lead to a fall or otherwise cause a spinal cord injury.
A hospital, doctor, or another healthcare professional was negligent in providing medical care, resulting in a spinal cord injury.
Companies that make, sell, or distribute defective products that cause accidents that lead to spinal cord injuries.
A governmental agency that failed to maintain safe playground equipment.
The injured person might be entitled to workers' compensation if an injury was work-related. However, in some cases, third-party litigation is also an option.
Proving fault in an SCI lawsuit
Once you have identified the liable persons or entities, in order to obtain the compensation, you must prove that the defendant was at fault for the injury.
To do that, you must prove that:
Your spinal cord was injured.
Your spinal cord was injured due to another person's negligent or deliberately wrongful actions.
The spinal cord injury was not due to a pre-existing condition.
Many spinal cord injury cases are based on the legal theory of negligence, a "failure to behave with the level of care that someone of ordinary prudence would have exercised under the same circumstances." For example, drivers have a duty to drive responsibly and obey the road rules. A drunk driver who runs a stop sign and causes an accident is negligent.
Types of spinal cord injuries
The nature and extent of the spinal cord damage play an important role in any subsequent legal action. The level and severity of the injury are critical factors. When the spinal cord is seriously injured, the location of the injury is all-important.
For example, paralysis may be paraplegia (the loss of feeling in the legs and pelvic organs) or tetraplegia, which affects all four limbs and the pelvic organs. Doctors classify spinal cord injuries as complete or incomplete. In a complete injury, the injured person has no sensory and motor function below the level of the injury. However, in an incomplete injury, various degrees of feeling or motor function remain below the injury site.
If you suspect you may have a head, neck, or spinal injury, you should seek medical care immediately. Treatment delays may affect the extent and severity of the injury or lead to complications. Some spinal injuries are not immediately obvious. In some cases, paralysis or injury symptoms happen immediately, but in others, these symptoms appear later when bleeding or swelling around the spinal cord occurs.
Spinal cord injuries of any kind may result in one or more of the following signs and symptoms:
Pain or pressure in your back, neck, or head
A neck or back that is abnormally positioned
Breathing difficulties or problems clearing secretions from the lungs
Loss of mobility or weakness in any part of the body
Loss of sensation or changes in the sense of touch and ability to feel heat and cold in the extremities
Problems with balance or walking
Problems with bladder or bowel control
Spasms or exaggerated reflex actions
Complications resulting from spinal cord injuries include:
Inability to feel pain
Respiratory problems
Bladder infections
Bed sores
Blood clots
Blocked arteries
Muscle spasms
Difficulty with weight control
Susceptibility to additional injuries
Impaired sexual function
Syringomyelia is a rare condition involving cysts in the spinal cord.
Long-term effects of a spinal cord injury
Spinal cord injuries are catastrophic injuries. They usually require medical care for the rest of your life. Recovery is different for everyone, so it is difficult to predict what the rest of your life will be like. Some people improve more than the expected prognosis, but most require years of physical therapy to regain movement.
Unfortunately, there is no cure for spinal cord injuries at this time. Ongoing and up-to-date treatment is essential to improve the injured person's quality of life. Injury victims are stabilized; treatment begins immediately to avoid further damage or complications. Rehabilitation usually starts soon after the injury.
It may continue throughout an inpatient stay or long-term. It may take place in an outpatient rehabilitation facility. The goal is to help the injured person recoup as much mobility, function, and independence as possible.
Therapists work with patients to regain skills such as:
Walking or wheelchair use.
Respiratory support. Therapists use breathing exercises or a ventilator to improve lung function.
Communication skills. Therapists assist with verbal and written skills.
Self-care. Occupational therapists help patients learn to feed, groom, bathe, and dress as independently as possible.
Socialization and emotional health. A severe injury can affect a person's emotional health and relationships with others.
Family support and education to adapt to lifestyle changes.
Unfortunately, about 30 percent of those with a spinal cord injury are readmitted to the hospital at least once during any given year after the injury. The length of the hospital stay averages 18 days. The leading cause of these admissions is an illness of the genitourinary system (the reproductive and urinary systems). Skin, respiratory, digestive, and musculoskeletal diseases are also common.
These ongoing treatments and illnesses are incredibly expensive. The average yearly expenses, including medical and living expenses, and the estimated lifetime costs directly attributable to SCI vary widely based on the injured person's neurological impairment, education, and employment history. For example, according to the National Spinal Cord Injury Statistical Center (NSCISC), an average 25-year-old who suffers a spinal cord injury resulting in paraplegia can expect estimated lifetime costs of approximately $2.5 million.
Damages in a spinal cord injury lawsuit
In legal terms, damages are an attempt to place a price on the harm a plaintiff has suffered because of a defendant's actions. The purpose of damages is to restore an injured person to their position before the incident as much as possible.
Economic damages are easily quantifiable losses, such as medical bills.
Examples of economic losses include:
Medical expenses include emergency care, hospital stays, doctors, surgery, medications, physical therapy, and spinal cord injury rehabilitation center.
Lost wages and lost or diminished ability to earn in the future.
Long-term care, if needed.
Adaptive equipment and modifications include an adapted vehicle, wheelchairs, or home remodeling.
Non-economic damages can consist of more intangible losses arising from the spinal cord injury, such as:
Physical pain
Mental distress
Diminished quality of life
Loss of enjoyment of life
Loss of consortium
In certain cases, the legislature has established caps on non-economic damages. For example, in certain medical malpractice actions, the amount awarded for pain and suffering may be limited.
Punitive damages are only used if there is "a reasonable showing by evidence in the record or proffered by the claimant which would provide a reasonable basis for recovery of such damages," such as willful misconduct or gross negligence.
What if the insurance company makes a settlement offer?
Personal injury cases are often settled before trial. Insurance companies often make a low early settlement offer, especially in cases of severe injuries, like spinal cord injuries, that will require ongoing medical treatment. If the insurance company contacts you, always consult your lawyer and proceed cautiously. Appropriate compensation depends on the extent of your injury and its impact on your life.
Contact a Largo Spinal Cord Injury Attorney Today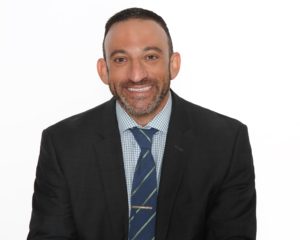 No matter how the case is resolved, a financial settlement will not change the damage caused by a spinal cord injury. Such injuries often result in permanent disabilities that significantly reduce the quality of life, ability to work, and live the life you expected. However, a spinal cord injury lawsuit may provide the funds you need to care for yourself or a family member after a severe injury. For more information or a free consultation, call (866) 826-1298 or contact us online today.
Largo Office Location
10225 Ulmerton Rd, Building 6A-2
Largo, FL 33771
(866) 826-1298
Client Testimonial
"AMAZING and understanding attorneys! Did great on my case and I highly recommend Dolman Law Group Accident Injury Lawyers, PA for anyone that has been injured in an accident!"
Rating: 5/5 ⭐⭐⭐⭐⭐
Koralis R.
Jan 2020
Read more reviews on Google!