A child who suffered sexual abuse endures extreme physical and emotional trauma. Twin Cities parents have always warned their children to beware of strangers, but in the past, they seldom thought to worry about the harm that a trusted priest or clergy-member might do to a child. The eruption of the Catholic Church's sexual abuse scandal has broken that trust.
Abuse of a child by a priest leaves long-lasting scars. Survivors of abuse by Archdiocese of St. Paul-Minneapolis priests frequently struggle with depression, anxiety, and substance abuse well into adulthood. Some even attempt to harm themselves.
Survivors deserve compensation from their abusers, and from Church institutions whose actions allowed abuse to continue. The experienced, compassionate Archdiocese of St. Paul-Minneapolis Priest Abuse Attorneys at Dolman Law Group Accident Injury Lawyers, PA can help. Contact us today to learn about your legal rights as a survivor of priest sexual abuse in Minneapolis-St. Paul.
Our Attorneys Can Hold the Archdiocese of St. Paul-Minneapolis Accountable for Its Priests' Sexual Abuse
At Dolman Law Group Accident Injury Lawyers, PA, we understand how difficult it is for survivors of priest sexual abuse to come forward to tell their stories. After decades of keeping quiet, they are uncertain of who to trust, feel uncomfortable because they have remained silent for so long, and worry about being judged by their families, friends, and communities.
Our compassionate, caring lawyers meet survivors on the survivors' own terms.
We listen without judgment.
We treat survivors with dignity and respect.
We advise survivors about their options in clear, simple language.
We make sure survivors know we serve them.
At Dolman Law Group Accident Injury Lawyers, PA, our clients who have survived priest sexual abuse always remain in control of when and how we tell their story. To some survivors, justice means pursuing their abuser and the Church in open court. For others, it means holding a priest and Archdiocese financially accountable through a quiet settlement. We present our clients with their options, and help them select the strategy that serves their goals and needs.
Allegations of Sexual Abuse Within the Archdiocese of St. Paul-Minneapolis
In 2013, the priest sexual abuse scandal exploded in Minnesota when a judge ordered full disclosure of the names of clergy members who had been credibly accused of abusing children. At that time, there was every reason to believe the Archdiocese had such a list. What Minnesotans did not know at the time was the extent of the alleged abuse.
In all, 251 members of the Catholic clergy across Minnesota had credible accusations lodged against them. 104 were priests from the Archdiocese of St. Paul-Minneapolis. A Pro Publica report disclosed the names which were currently available, along with the status of each of the priests who were accused.
As if the numbers of credibly accused priests were not staggering enough, it later came to light that at least 450 survivors claimed to have been victimized by clergy within the Archdiocese of St. Paul-Minneapolis. The information came out in connection with the Archdiocese seeking bankruptcy protection.
Only some of the credibly accused priests whose names the Archdiocese released to the public are still alive, and most of those were removed from their duties and/or stripped of their rights to serve in pastoral roles. Still, discipline of priests by the Church does not erase the trauma of the harm they caused. Survivors of that abuse have the right to demand legal and financial accountability as well.
The Toll of Priest Abuse on Survivors in the Archdiocese of St. Paul-Minneapolis
Survivors of sexual abuse committed by priests and other clergy often face years of struggle and difficulty. The abuse itself can cause untold physical pain. For many survivors, that pain is also matched by the profound emotional and spiritual trauma a priest inflicts in committing acts of sexual abuse.
In the days, months, and years following the perpetration of abuse, survivors often struggle with:
Shame, reflecting a belief that they did something to cause the abuse, rather than seeing themselves as having been preyed upon by a criminal abuser;
Relationship difficulties and sexual disorders, often stemming from a discomfort with intimacy and a mistrust of others;
Substance abuse, which may serve as an unhealthy and destructive form of self-medication;
Depression and anxiety, the result of having survived a severe trauma; and
Acts of self-harm, particularly when survivors do not have adequate emotional support.
Survivors can, and often do, overcome these challenges with the help of mental health counseling and other forms of support. However, that process takes time, sustained commitment, and financial resources in the best of circumstances. For too-many survivors, those hurdles to slow down, or even prevent, their process of recovery.
Legal Options for Survivors of Priest Sexual Abuse in Minneapolis-St. Paul
Survivors of sexual abuse perpetrated by a priest or clergy in the Archdiocese of St. Paul-Minneapolis may have legal rights under Minnesota law to seek compensation from their abusers and Church institutions that facilitated or turned a blind eye to abuse. Survivors can also often pursue other legal remedies in seeking justice for the abuse they suffered. Below we summarize the two principal options many survivors may have.
Civil Legal Actions Against Abusers and Church Institutions
The Archdiocese of St. Paul-Minneapolis settled with priest sexual abuse survivors who came forward before the Archdiocese filed for bankruptcy protection in 2018. However, survivors who were not covered by that settlement may still have claims for compensation against their abusers and the Archdiocese.
Under Minnesota law, survivors of priest sexual abuse in childhood currently have no time limit on when they may take legal action seeking compensation against their abuser. In most cases, however, survivors have only until their 24th birthdays, to take legal action against a Church institution that facilitated, turned a blind eye to, or otherwise negligently failed to protect a survivor of sexual abuse by a priest.
In a legal action seeking compensation, a survivor may have the ability to receive money to pay for:
Medical expenses, including costs for future mental health and therapy services;
Pain and suffering inflicted by the abuse, including for the long term damage the abuse can cause on a survivor's enjoyment of life and personal relationships; and
In some cases, punitive damages punish and deter abuse.
Money cannot take away the trauma of having suffered sexual abuse perpetrated by a priest. It can, however, provide survivors with financial support to help move forward with their lives. It can also serve as an acknowledgment by the Church of the harm the survivor endured, which can help provide closure for some.
Money is also not necessarily the only form of remedy a survivor can seek in a civil action. Courts also have broad powers to order wrongdoers, including Church institutions, to take steps aimed at ensuring transparency and combating child sexual abuse by priests and clergy. We encourage our sexual abuse survivor clients to talk to us about their potential options for seeking this kind of outcome, in addition to seeking financial damages in a lawsuit against an abuser and/or the Church.
At Dolman Law Group Accident Injury Lawyers, PA, our team of compassionate, knowledgeable attorneys guides survivors through the process of stepping forward to hold their abusers and Church institutions legally and financially accountable. We have the resources and skills necessary to stand up to the most powerful organizations and their defense lawyers, to make sure survivors' voices are heard and protect their rights under Minnesota law.
Criminal Complaints Against Priest Sexual Abusers
Survivors of priest sexual abuse within the Archdiocese of St. Paul-Minneapolis also have the right to see abusers held criminally responsible for the abuse perpetrated on them. However, unlike a civil lawsuit for damages, survivors and their lawyers exercise considerably less control over the criminal process.
Prosecutors in the offices of the County Attorney in Hennepin and Ramsay Counties generally decide whether to prosecute a priest who committed sexual abuse. In making that decision, prosecutors may consult survivors, and may ask them to serve as witnesses against the abuser priest.
At Dolman Law Group Accident Injury Lawyers, PA, we strongly believe that survivors have the right to choose whether to participate in the criminal process. Some are eager for the chance. Others would rather not. Our mission is to give our clients clear, compassionate, accurate legal advice so that they can make an informed decision, and then to protect their legal rights and personal interests no matter what they decide.
Meeting the Challenges of Stepping Forward With Priest Sexual Abuse Claims Against the Archdiocese of St. Paul-Minneapolis
It takes tremendous courage for survivors of priest sexual abuse in the Twin Cities to speak out and seek justice. For many, stepping forward means laying bare a secret they have carried for years, even decades.
At Dolman Law Group Accident Injury Lawyers, PA, we honor the bravery of our clients who seek our advice and counsel about making an allegation against an abuser priest and the Church leadership or institutions that allowed abuse to happen. Our priority, first and foremost, is to protect our clients' wellbeing. Our clients can always trust that anything they tell us will remain 100 percent confidential unless and until they give us their permission to disclose it in the course of representing their interests.
In representing survivors of priest sexual abuse, however, we have also come to learn the limits of our abilities to provide the kinds of support our clients sometimes need. That is why our caring team of attorneys and legal professionals also encourages and, when necessary, helps our clients to build a strong emotional support network to assist them through the process of disclosing their stories and seeking justice.
You Can Afford an Experienced Priest Abuse Injury Lawyer
Clients of our award-winning law firms often worry they cannot afford our services. They imagine that taking on an institution as powerful and connected as the Archdiocese of St. Paul-Minneapolis must cost lots of money.
They are often surprised to learn, however, that our services do not cost them a dime unless we deliver results for them. We will always meet a potential client for the first time free-of-charge, and when a client hires us, we take the case on a contingency fee basis.
That means that we do our work on behalf of a survivor of priest sexual abuse in exchange for a percentage of any money we recover on our client's behalf. Our clients do not pay us money upfront, and we do not bill them by the hour or task. Instead, we only get paid if our clients get paid.
Through contingent fee arrangements, survivors of priest abuse in the Archdiocese of St. Paul-Minneapolis can receive top-quality legal representation, without having to worry about the cost. This gives them the peace of mind to focus their energies on staying healthy, while an attorney pursues justice and compensation on their behalf.
Contact a Trusted and Experienced Priest Abuse Legal Team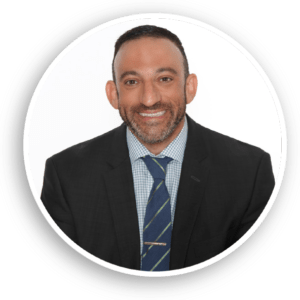 If you were a victim of sexual abuse perpetrated by a priest within the Archdiocese of St. Paul-Minneapolis, you may feel conflicted about coming forward with an allegation against a priest. In our experience, survivors often harbor uncertainty about their legal rights, and question whether telling their stories is worth the trouble.
We cannot answer that question for survivors, but we can help guide them through their options. That is why, at Dolman Law Group Accident Injury Lawyers, PA, we encourage survivors of priest abuse in the Minneapolis-St. Paul to contact one of our compassionate, experienced lawyers or call us at 833-552-7274 for a free, 100 percent confidential, no-obligation consultation to learn about their legal and financial rights.
We promise to listen without judgment and to offer our initial thoughts in a kind and straightforward manner. Whatever a survivor decides to do after having that conversation with our team is perfectly fine. We are here to support Archdiocese of St. Paul-Minneapolis priest abuse survivors, to help them make the decisions that best fit their needs.
---
Dolman Law Group Accident Injury Lawyers, PA - Clearwater Office
800 North Belcher Road
Clearwater, FL 33756
Client Testimonial
"Very professional, always rapid responds to our questions about our case and rapid results."
Rating: 5/5 ⭐⭐⭐⭐⭐
Mary E.
July 2020
Read more reviews on Google!