Propelled by the momentum of the "Me Too" movement, survivors of sexual abuse in Bradenton are stepping up and speaking out. Statistics vary, but it's estimated that 1 in 3 women and 1 in 5 men have experienced some form of sexual trauma. Many victims of sexual abuse were acquainted with their abusers and found themselves unable to speak out, or ignored when they did. Recognizing this, Florida legislators have removed the statute of limitations for childhood sexual battery claims. Meaning that any one who needs legal assistance with a previous sexual assault needs to speak with a skilled Bradenton sexual abuse attorney today to discuss your case.
Survivors of sexual abuse in Bradenton may be entitled to substantial damages for any physical, emotional, or psychological trauma caused by the abuser. Whether you were molested by a priest or exposed to lewd behavior at work, you may have a civil claim for sexual abuse. Take advantage of a free case evaluation with a Bradenton Sexual Abuse Lawyers at the Dolman Law Group Accident Injury Lawyers, PA today.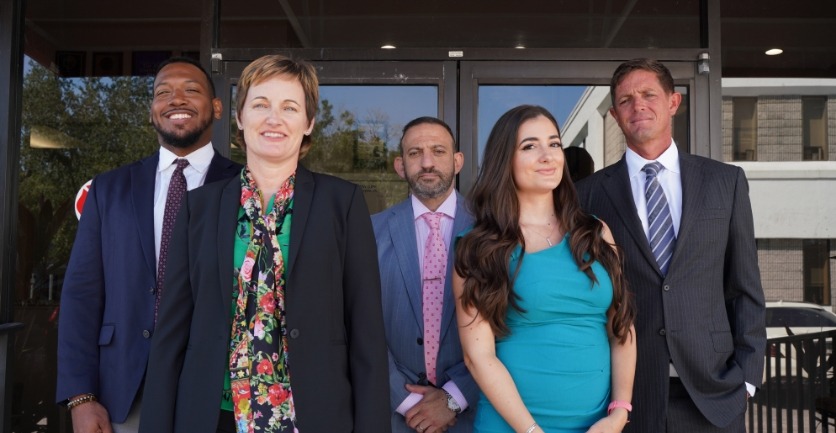 Abuse is characterized as the unlawful behavior of one person that causes or is likely to cause physical, emotional, or mental injuries to another person.
Sexual abuse is a type of abuse whereby an offender causes harm through unlawful sexual conduct, including but not limited to:
Sexual battery/rape
Statutory rape
Molestation/groping
Indecent exposure of sexual organs
Masturbation
Solicitation for prostitution/human trafficking
Florida uses the term sexual battery instead of rape, and often references lewd and lascivious conduct. However, the Sunshine State criminalizes most deviant and unwanted sexual behavior. Florida law even prohibits any unnatural and lascivious acts that don't fall neatly into another category. Employers may also be liable for sexual abuse if an employee was exposed to lewd and lascivious behavior in the workplace. If you were the victim of a sex crime, you're likely entitled to bring a civil claim for sexual abuse in Bradenton.
Examples of Common Systematic Sexual Abuse Cases
Sexual offenders often abuse vulnerable persons through a course of illegal sexual conduct. Abusers commonly prey on children, vulnerable adults, and the elderly because of the unequal power differential between the parties. This authoritative position often results in the abuser physically threatening the victim with harm or otherwise manipulating a vulnerable person into submitting to the sexual abuse.
Some of the most prominent systematic examples of sexual abuse today highlight this unequal power differential, including:
Sexual abuse in the Catholic Church by priests - Characterizes cases where persons exerting spiritual authority sexually abused children and vulnerable parishioners
USA Gymnastics - Characterizes cases where doctors or other medical professionals, coaches, and others used their status to manipulate and sexually abuse young girls
Boy Scouts of America - Characterizes cases where troop leaders, coaches, teachers, and older peers confused and sexually abused young boys
Harvey Weinstein & Jeffry Epstein sexual abuse cases - Characterizes how wealthy and powerful individuals used money and authority to abuse and manipulate others sexually
Even sexual abuse cases that haven't made national headlines often follow this pattern. Sexual acts that aren't otherwise criminal become so when the conduct is unwanted or unequal. The responsibility is on the offender to not engage in sexual behavior without legal consent. If he or she does so, it is likely a sex crime, regardless of whether the victim verbally objected to the conduct.
Emotional and Physical Harms Commonly Caused by Sexual Trauma
Physical wounds are easier to heal than emotional ones. Unfortunately, the majority of sexual abuse claimants suffer from severe psychological and mental trauma stemming from the abuse.
Survivors healing from sexual trauma report suffering from the following emotional injuries:
Post-Traumatic Stress Disorder (PTSD)
Anxiety & anxiety-related disorders
Difficulty sleeping
Night terrors
Depression
Self-hate/low self-esteem
Substance abuse & alcoholism
Obsessive-Compulsive Disorder (OCD)
Many of these disorders are conditions underlying PTSD, which is one of the most common injuries suffered by victims of sexual abuse in Bradenton. Claimants may obtain damages for these emotional injuries as well as the physical impact of the abuse, such as bleeding, bruising, pain, fertility issues, STDs, pregnancy, and incontinence. An experienced civil sexual abuse claims lawyer can work with psychotherapists and economic experts to quantify your claims for a judge and jury.
Persons and Entities Potentially Liable for Sexual Abuse
Regrettably, few sexual abusers have the means to compensate their victims fully. Offenders are often imprisoned, insolvent, or deceased, but Bradenton claimants may have other recovery options.
In addition to suing a sexual offender directly, the following parties may be contributorily or vicariously liable for the abuse:
The sexual abuser's employer, if you were abused on company property or by a working employee
The owner of the property where the sex crime occurred
A parent company or other overseeing entity, i.e., The Boy Scouts of America
A person who had a legal duty to report and prevent the abuse, but failed to do so
Any accomplices who aided the abuser during the offense, such as standing watch
Any person or entity that covered-up the abuse
Any person that aided the offender in escaping or fleeing justice
Generally, attorneys recommend suing all potentially liable parties for your damages. You may recover needed compensation from an insurance policy, such as an employer's liability insurance, while you fight to recover from a liable offender. Florida does not recognize joint and several liability, however, which means each party is only responsible for their assigned percentage of fault.
You cannot generally sue a state employee or state entity for your sexual abuse. This situation often arises when the Department of Children and Families knew about the abuse and didn't take action, or a foster child was placed in a sexually abusive household.
However, Florida's torts claims act permits victims of sexual abuse to sue the state after meeting certain administrative prerequisites. Recovery in such cases is limited to $200,000, but Florida law allows plaintiffs to petition the legislator for additional relief. If you were sexually abused while in foster care, or the Department of Children and Families failed to prevent known abuse, call an experienced Bradenton personal injury attorney to discuss your claims.
Tort Claims for Sexual Abuse and Battery in Bradenton
Civil sexual abuse litigation is a subset of personal injury law. Personal injury attorneys handle various types of tort litigation. Torts are civil wrongs occurring when a person's actions (or failures to act) cause injury and harm to another. Florida recognizes civil claims for sexual battery and torts based on abuse, which includes sexual violence.
Civil Claims for Sexual Battery
There is no statute of limitations applicable to civil claims for sexual battery if the victim was younger than 16. Sexual battery is the equivalent of rape in Florida, but it covers a wider variety of sexual behavior. Survivors of sexual abuse might have a civil claim for sexual battery if the abuse involved any vaginal, anal, or oral sexual penetration without consent. Even slight penetration is sufficient to sustain a sexual battery claim, and this often includes any direct vaginal touching. The penetration does not have to be with a sexual organ, and can consist of other body parts or objects.
Civil Claims for Intentional Torts Based on Abuse
Florida also recognizes torts based on abuse, including sexual abuse. This tort references sexual crimes against children, vulnerable adults, the mentally impaired, and the elderly. However, it may support a general claim for systemic unlawful sexual touching. Torts based on abuse often involve multiple counts of sexual abuse and sexual caregiver abuse. Every unlawful sexual act may support a separate claim for abuse damages.
For example, if you were unlawfully sexually touched eight times as a child, you may have eight tort claims. An intentional tort claim for sexual abuse generally encompasses long-term abuse claims. It may be difficult to link your injuries to one crime, so sexual abuse survivors may claim damages against a defendant for tortious sexual abuse.
There is a statute of limitations applicable to intentional sexual abuse torts. A case must be filed within seven years of a child victim turning 18 years of age, within four years of leaving the control of the abuser, or within four years of discovering the sexual abuse caused an injury. For example, a survivor of childhood sexual abuse might file a claim for damages when she first discovers her PTSD is linked to the abuse, even after the seven-year statute of limitations expired.
Generally Battery Claims
If someone touched you without permission, and you found that touch offensive or the offensive touch caused you damage, you may have a general claim for battery. Battery is presumed in sexual assault cases, but it may cover unlawful behaviors that walk the line between lawful conduct and sexual assault.
Claims for Negligence Against Non-Abusers
One of the most common tort claims is negligence. Victims of sexual abuse may claim negligence if a party or entity had a legal duty to protect them, breached that duty, and that breach resulted in the sexual abuse damages. For example, if you reported that a college professor made unwanted sexual advances towards you, the university had reason to believe he posed a danger, and you are subsequently sexually assaulted, the university may be vicariously liable for sexual abuse and directly liable for negligence.
A qualified personal injury lawyer in Bradenton can often determine whether you have multiple claims for compensation based on sexual abuse. Childhood victims, vulnerable adults, and the elderly often have various avenues for compensation.
Damages Potentially Available to Survivors of Sexual Trauma
Successful plaintiffs in Bradenton sexual abuse cases may recover both compensatory and punitive damages. Compensatory damages repay claimants for direct harm and financial loss resulting from the sexual trauma. The damages may be measurable, such as medications, therapy, and substance abuse treatment, or intangible, such as emotional distress, or pain, and suffering.
Compensation is available for past losses as well as future anticipated losses stemming from the abuse. Expert economists may calculate the past, present, and future value of these intangible damages for a judge and jury.
Because sexual abuse is an intentional tort of heinous nature, claimants might also recover punitive damages. Punitive damage awards are lump sum financial penalties, similar to criminal fines, meant to punish the offender for intentional and egregious conduct. They are only available against the offender or another person/entity that participated in the abuse. Punitive damage awards are not generally recoverable from insurance companies or in negligence cases.
Alternatives to Filing Bradenton Sexual Abuse Litigation
Many survivors of sexual trauma in Bradenton don't want to go to court. They may have privacy concerns, lack evidence, or know that actual financial recovery is unlikely.
No matter the reason, a qualified Bradenton sexual abuse compensation lawyer can discuss the viability of the following alternatives:
Alternative Dispute Resolution (ADR) – Legally binding arbitration and mediation may help claimants looking for a quicker means of resolving civil claims against liable parties.
National victims compensation funds - Victims of systematic sexual abuse throughout organizations, such as The Boy Scouts of America, may generally claim damages from a dedicated compensation fund. Accepting a settlement often requires waiving your right to sue the funding organization—and may result in a far lesser settlement than other methods of seeking compensation. Please consult us before you agree to such a settlement.
Insurance claims - If you were sexually abused on the property of another, you might file a claim directly with the applicable insurance company for compensation
Litigation often results in higher awards for victims of sexual abuse in Bradenton. However, dedicated personal injury attorneys consider the expense, delays, and emotional requirements of litigation before recommending the best avenue of relief.
Bradenton Sexual Abuse FAQ
What does "sexual abuse" mean in Florida?
Florida law contains a few different definitions of sexual abuse. Generally, it is defined as any act of a sexual nature that causes or is likely to cause significant impairment to the victim's physical, emotional, and mental health. Sexual abuse may include threats or forcing a victim to commit a sexual act against his or her will. A single criminal act can constitute sexual abuse in Bradenton, but abuse often refers to a continuing course of abusive conduct by an offender.
Are there different types of sexual abuse?
Florida civil law identifies three categories of persons most vulnerable to sexual abuse: children, the elderly, and vulnerable adults. Sexual abuse victims falling into these categories may have claims for exploitation and neglect, in addition to sexual abuse. Protections also exist to compensate and protect vulnerable parties who were abused by a legal guardian or caretaker.
The following definitions may apply to specific categories of sexual abuse in Bradenton:
Sexual abuse of a vulnerable adult - An act of a sexual nature committed to or in the presence of a person older than 18 who is functionally impaired due to sensory, physical, developmental, emotional, or mental disabilities, brain damage, or age-related infirmities, without his or her informed consent. Sexual abuse includes rape, molestation, exposure of sexual organs, inappropriate touching, and solicitation to prostitution or pornography.
Sexual abuse of a child - Any sexual contact with a child younger than 18, including but not limited to sexual battery, rape, molestation, indecent exposure, forced sexual touching, masturbation in a child's presence, and solicitation to prostitution. Child sexual abuse also includes the touching of any vulnerable or sensitive areas on the child above or below the clothing. There are limited exceptions for consensual conduct between minor victims older than a certain age.
Abuse of an elderly or disabled adult - This category is similar to sexual abuse of a vulnerable adult, but covers physical or psychological injuries to an older or legally disabled adult, or actively encouraging any other person to commit such an act.
Adult victims of sex crimes who do not qualify as elderly or vulnerable still have a claim for sexual abuse or sexual battery in Bradenton courts.
Are sex crimes the same as sexual abuse?
While these are not the same, victims of sex crimes almost always qualify to bring a civil claim for sexual abuse in Bradenton. There are some limited exceptions for non-violent sex crimes against adults, but these are rare.
The following sexual (lewd and lascivious) acts are illegal in Florida:
Sexual battery/rape (Fla. Stat. § 794.011) - This encompasses rape in Florida, but is more generally defined as vaginal, anal, or oral penetration with a sexual organ, body part, or object without lawful consent. Even slight touching of a sexual opening with pressure may be sufficient to sustain a claim for sexual battery damages in Bradenton
Lewd or lascivious battery/statutory rape (Fla. Stat. § 800.04) - This criminalizes the same actions as sexual battery that occurs with a child older than 12 but younger than 16, regardless of consent. It does not matter that the offender believed the victim was older, as children younger than 16 cannot legally consent to sexual conduct. This statute also criminalizes encouraging, luring, forcing, or coercing someone younger than 16 to engage in any type of prostitution or sexual activity (masturbation, molestation, indecent exposure, etc.).
Lewd or lascivious molestation of a child (Fla. Stat. § 800.04) - This statute generally criminalizes child molestation, defined as intentional sexual touching of a person younger than 16. Sexual touching includes contact with genitals, breasts, inner thighs, or buttocks above or below clothing. This also includes forcing the child to touch the offender, another person, or engage in a prohibited sexual act.
Exposure of sexual organs (Fla. Stat. § 800.03) - This criminalizes indecent exposure, which includes exposing sexual organs to the victim in public or on someone else's property.
Lewd or lascivious sexual exhibition (Fla. Stat. § 800.04) - Masturbating, simulating a sex act, or committing any unwanted sexual act in a victim's presence, even if it doesn't involve sexual contact or actual exposure of sexual organs.
Unnatural and lascivious act (Fla. Stat. § 800.02) - This is a very general crime that prohibits any unwanted or unnatural sexual act, and it may be used to support otherwise unspecified sexual abuse claims if a reasonable person would find the contact sexual and offensive
You may bring a claim for sexual abuse in Bradenton court and support it with evidence that you were the victim of a sex crime. The offender did not have to be prosecuted for or convicted of the crime itself, and lack of criminal activity will not bar a civil claim for sexual abuse. The legal standards are different, and substantially less evidence is needed to hold an offender liable for sexual abuse damages than to obtain a criminal conviction. If the offender was convicted of a sex crime, you might use this as evidence of liability.
Can sexual abusers be prosecuted for sex crimes in Bradenton?
Yes, most of the time. Sexual abuse normally involves the commission of one of the above sex crimes, but it can also encompass non-criminal sexual behavior otherwise designed to harm the victim's physical, mental, or emotional health. Victims of sexual abuse may seek damages for sexual abuse, sexual battery, or battery and abuse in civil court. Unfortunately, sometimes the statute of limitations to bring a criminal case expires, the offender raises a defense, or there isn't evidence to support a criminal claim.
You can still bring a civil lawsuit for abuse in such situations, as the evidentiary standards are different than in criminal cases. If the sexual offender is incarcerated for a sex crime, a Bradenton sexual abuse claims lawyer may help you explore options for financial recovery.
How do Bradenton survivors of sexual abuse typically sue their abusers?
Survivors of sexual abuse may file a complaint in civil court against the abuser and other liable parties. They do not have to sue each party in a different case, and they can include as many claims as they have against the parties responsible for the sexual abuse. When you bring a case for money damages based on physical, mental, or sexual abuse, these are actually subcategories of personal injury claims.
Personal injury attorneys handle more than car accidents in Bradenton. This type of law covers any injury sustained by a person, including emotional wounds, and sexual abuse is considered a serious injury in Florida. Typically, a local personal injury attorney will draft and file the case on your behalf with no up-front costs. Plaintiffs' lawyers usually claim a portion (about 33 percent) of any damages you recover in the case and then are reimbursed for any expenses they fronted. In some successful cases, the defendants may even be liable for paying attorneys fees and costs.
Personal injury cases involve tort law. Torts are acts (or failures to act) that cause unlawful injuries to another person. There are many different types of torts, from damage to a business to intentional infliction of emotional distress. Victims of sexual abuse often qualify to bring multiple tort claims. Still, there are two dedicated to sexual abuse claims: civil sexual battery and civil torts based on abuse.
In addition to these claims, victims of sex crimes may have cases for the following torts:
Negligence
Intentional infliction of emotional distress
Negligent infliction of emotional distress
Battery
Slander
Individual claims may be filed against the abuser directly, such as sexual battery and intentional infliction of emotional distress. They may also be filed against persons who had a duty to protect you from the abuse and failed in that duty, such as negligence and negligent infliction of emotional distress. In some cases, you might sue a person who verbally defamed your reputation when you reported the abuse for slander.
You may plead multiple claims, even if they overlap, and you may plead alternative claims. In cases for childhood sexual abuse, evidence of the actual sexual abuse may be missing. However, you could have detailed counseling records to support a claim for intentional infliction of emotional distress dating back to the abusive behavior. Success on any claim may entitle you to the full damages sustained as the result of the sexual abuse. Certain privacy protections also apply to victims who file a claim for sexual battery and abuse damages in Bradenton.
What are my recovery options if I don't want to sue for sexual abuse?
There is no question that the American legal system favors defendants. The burden is on plaintiffs and prosecutors to prove a case for sexual abuse, and this may put an emotional strain on some victims. Some survivors of sexual trauma do not want to relive their experiences throughout trials and depositions.
In contrast, others want to tell their stories and publicly out a sexual offender. Many victims of sexual abuse in Bradenton do not have to litigate to recover damages; however, successful litigation typically results in higher awards.
The following alternative forms of compensation may be available to the sexually abused in Bradenton:
Dedicated victims' compensation funds in widespread abuse cases, including sexual abuse by the Catholic Church, USA Gymnastics, and the Boy Scouts of America
Alternative dispute resolution, which includes court-enforced arbitration or mediating claims with a neutral party
Filing a private claim with a property or other liability insurer responsible for covering damages from the sexual abuse
Demanding mandatory restitution as part of a criminal sentence in sex crime prosecutions
Negotiating a private settlement with the help of a legal professional
Taking advantage of non-profit and government resources to pay for needed medical expenses
Your mental and emotional health should be an attorney's primary concern when recommending options for recovery. More than one option may be available to you, and sometimes victims start by making an insurance claim and then decide to bring litigation. There is typically no cost to speak with a Bradenton personal injury attorney about your options for recovery after sexual abuse.
Can I recover damages for sexual abuse if I didn't suffer any physical injuries?
Yes. In fact, victims of sex crimes most commonly suffer from depression, anxiety, post-traumatic stress disorder, chronic fatigue, substance abuse, social disorders, and mental anguish. These are all considered injuries in Florida. You may recover for these damages even if they are difficult to value, and expert economists can often submit reports to the court to quantify these claims. You may also recover for physical injuries, such as damage to sexual organs, STDs, pregnancy, and fertility difficulties, as well as direct medical expenses incurred.
Because sexual abuse is an intentional and heinous act, victims of Bradenton sexual trauma may also claim punitive damages. These are extra damages awarded to sexual abuse and sexual battery claimants in Florida to punish the offender for egregious conduct.
How long do I have to bring a civil claim for sexual abuse in Bradenton?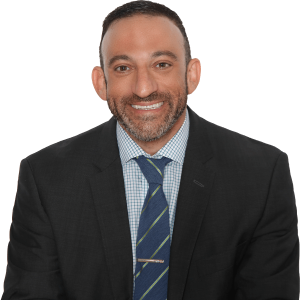 Every tort claim has a statute of limitations, except tort claims for sexual battery that occurred when you were younger than 16. There is no time limit for bringing a civil suit for childhood sexual battery in Florida, provided the statute of limitations didn't expire before 2010.
Claims for torts based on abuse, such as sexual abuse, must be brought within the following timeframe:
No later than seven years after a sexually abused child turns 18
No later than four years after it's first discovered that an injury is linked to the sexual abuse
No later than four years after the victim leaves the control and dependency of the abuser, such as four years from the time you legally separated from a sexually abusive spouse
Whichever period affords you the most time controls. For example, a 35-year-old victim of child sexual molestation may still bring a civil claim for damages if she just discovered that the abuse caused her PTSD. Just because the sexual abuse occurred years ago, don't be afraid to contact a Bradenton lawyer about your potential claims.
Discuss Your Claims With a Compassionate Bradenton Sexual Abuse Lawyer
If you suffered harm as the result of sexual abuse, the offender must be held accountable. You may be entitled to financial compensation for direct losses and, more importantly, for any pain and mental suffering. Litigation isn't the only way to recover damages, and you may have a viable claim for sexual battery damages, even if it's been years since the abuse. Call the Dolman Law Group Accident Injury Lawyers, PA today for your free and confidential sexual abuse claims evaluation.
With offices across both Florida coasts, you can easily reach Dolman Law Group Accident Injury Lawyers, PA, and Dolman Law Group Accident Injury Lawyers, PA, at 833-552-7274 (833-55-CRASH), or you can write to us using our online contact page.
Bradenton Office
6703 14th Street West Suite 207
Bradenton, FL 34207
Phone: (941) 613-5747