If your home suffered damage in a tornado, hurricane, or another high wind event, you can seek financial recovery through a homeowners insurance claim. A
wind damage lawyer
from our team can document structural damage and lost property, file your claim, and negotiate a settlement with the insurer. Dolman Law Group knows how difficult it can be to fight the insurance company and recover the money you need for repairs. We provide free case consultations so that property owners can learn more about their options. We are here if your home, business, or another structure suffered wind damage.
The Team at Dolman Law Group Can Help With Your Wind Damage Claim
The team at Dolman Law Group comprises lawyers, investigators, and paralegals with one goal: advocating for wind damage claimants. Our founder, Attorney Matthew Dolman, founded his firm more than a decade ago. His passion for justice stems from a negative legal experience he witnessed during his childhood. Now, that fuels his team's motivation to recover what insurance claimants need. Here are some things to know about our team:
We're not a settlement mill. We don't take on hundreds of clients and seek to resolve their cases for as little as possible. We offer each claimant personal representation, crafting a legal strategy that seeks the best resolution.
We offer free case reviews. Are you interested in exploring your legal options? You can consult our team during a free case review. Here, we can listen to your story and propose a possible plan of action. We can also put your most pressing questions to rest.
We go head-to-head with major insurance companies. On TV, many big-name insurance companies offer low rates with high coverage. Yet, we know better than that. We know which insurance companies treat claimants with respect and which insurers fall short of their promises. This knowledge allows us to tackle any possible issues in your claim.
We help out-of-state claimants. Dolman Law Group is headquartered in Florida. Yet, we also provide help to those in Texas, Massachusetts, and New York. If filing a lawsuit could resolve your case, we intend to work with legal counsel in the appropriate jurisdiction. There, we follow each state's ethical results and work with local attorneys to comply with various regulations.
Dolman Law Group has years of experience, which is why various media outlets turn to us for insight. Forbes, the New York Times, and HuffPost have all featured us. We've also recovered millions in damages through insurance claims.
We Advocate for Wind Damage Claimants in These Situations
At Dolman Law Group, our wind damage attorneys have seen many claims and understand how storm systems, hurricanes, tornadoes, and other wind events lead to significant property damage. We know how to document these damages, price necessary repairs, and catalog related losses. We can also develop and support your insurance claim when seeking the money you deserve based on your policy's terms. We advocate for wind damage claimants after sustaining losses due to:
Strong wind events
Blizzards
What to Know About Wind Damage Claims
Wind can cause damage to your roof, windows, siding, fences, sheds, and other parts of your home. Sometimes, it knocks down trees that fall on your home and requires additional repairs. Wind damage often involves water damage, as well. This occurs when there is a hole in the roof or a broken window that allows rain to pour in before you can cover it with a tarp or plywood. Your insurer expects you to remedy the situation as soon as possible following a storm, but there is little you can do to protect the interior or structure of your home in the middle of a serious storm. Sometimes, such as when a hurricane approaches, residents and property owners may evacuate. When this occurs, it could be days or even weeks before they return home. This could cause significant water damage, mold growth, and more.
Our Team Intends to Seek These Wind Damage-Related Losses
At Dolman Law Group, our
property damage lawyers
review insurance policies regularly. Insurers respect our attorneys because of our reputation. However, we do not represent insurance companies. This is a major part of our commitment to homeowners and property owners. After we review your insurance policy (whether it's a homeowners insurance policy or otherwise), we may pursue compensation for:
Structural Repairs to Your Home and Damaged Property
When winds damage your home or other structures on your property, your homeowners insurance should pay to repair them. This includes materials, labor, and other items necessary for the repair. Some specifics could depend on the details of your policy, though. For example, some policies may pay to clean debris from a fallen tree while others may not. There may also be coverage differences in damage to your home, the primary structure, and damage to outbuildings, decks, and fences. Most policies cover the repair or replacement of these structures, but they may differ from the coverage provided for your home.
Replacement of Damaged Furniture, Appliances, and Other Personal Items
If you have wind damage, especially when combined with water damage, you likely have furniture, appliances, electronics, or other items you need to replace. Structural collapses, water, and other issues can quickly ruin a television, couch, stove, and many other items inside your home. Homeowners insurance policies generally cover the loss of items inside your home, but you will need documentation such as a list of your losses and documentation of the replacement costs. Our team can help with this process. It is often more difficult than homeowners realize, and it is vital you do not overlook significant losses.
Temporary Relocation and Related Expenses
If the wind damage is bad enough, you may be unable to stay in your home until they complete the repairs. This could mean paying for a hotel room, apartment, rental house, or another place to stay. This is a covered expense in most homeowners insurance policies. In addition, the insurer may pay for other related costs you would not have if you were at home. This could include the increased cost of commuting to work, increased food costs, laundry expenses, pet boarding, and more. Our team can look through the documentation of your expenses and determine what costs your insurer may cover based on your policy's terms.
How Much Could I Get Through a Wind Damage Insurance Claim?
The recoverable expenses and losses in your case depend on several factors:
Your covered losses
The severity of your damage
Whether you can remain in your home
Other details of your policy
What measures you took to mitigate any damages
How long you've had an insurance policy
As a part of handling your claim, our attorneys review your policy or policies (such as additional flood or hurricane coverage) to determine your coverage. Then, we document your damages and demand the insurer pay you fairly based on your policy's terms. You can document your damages by keeping:
Receipts
Your lease agreement
Expense estimates
Other related paperwork, such as estimates from contractors
We cannot negotiate a fair settlement with your insurance company until we understand the full scope of your losses. Our attorneys know how to get repair estimates, inventory your home, price necessary replacements for damaged property, and document your expenses related to having to leave your home until after the repairs. At this time, without reviewing your situation, we can't estimate how much you can recover through an insurance claim. Yet, during your initial case review, you can learn about your financial recovery options.
Dolman Law Group's Wind Damage Lawyers Work for You
Dolman Law Group's wind damage lawyers can seek the money you need to repair your home, replace damaged personal property, and protect your financial stability. We know that you want to get compensated as soon as possible. When you work with our team, you can count on us to:
Protect Your Rights
Our attorneys know the rights of policyholders and ensure yours remain protected. We can review your case's facts, assess your policy, and document your damages. We also manage all communications with the insurance company, protecting you from accepting less than you need. If the liable insurer refuses to uphold your policy agreement, we can file a lawsuit in civil court.
Advocate for a Fair Payout
When a policyholder has a covered loss, the insurance company has an obligation to pay them the money needed to make repairs, replace lost personal property, and cover their temporary living expenses. Our team can review the liable policy and document your covered losses. This way, we can demand a figure from the insurer that reflects your damages.
Negotiate a Settlement
Many
insurance adjusters
 want to pay as little as possible for wind damage claims. It's part of their jobs. After all, they do not work for policyholders. They protect their employer's bottom line. Our attorneys negotiate with these insurance representatives, working toward a fair outcome.
Fight a Claim Denial
When the insurance company denies a claim, our team goes to work. We can determine the cause of the denial and navigate the process necessary to overturn it. In many cases, denials occur because of mistakes, missing evidence, and other solvable reasons. We can challenge a denial and seek the money you deserve.
Challenge the Insurance Company
Sometimes, the insurance carrier digs its feet in and refuses to offer a fair settlement. It may continue to deny a claim or refuse to give a better offer. When this occurs, we know what to do. We take steps to show our client deserves a fair payout, despite the insurer's efforts. Dolman Law Group believes personal relationships are important. Our attorneys familiarize ourselves with our clients, so we can support them adequately. As a client, you receive your attorney's personal cell phone number. You can contact them with questions or concerns at any time. Our team is available to help throughout this process.
Offer Help on Contingency
We are a contingency fee firm. This means we do not charge our clients upfront fees. We only ask you to pay after we secure a payout in your case, never before. You do not pay any attorney's fees unless we win. We can discuss our fees and services more during your free initial consultation
Fight a Claim Denial With Help From Our Wind Damage Attorneys
Dolman Law Group's wind damage lawyers can help you fight a claim denial if the insurer refuses to pay for your repairs and property's damage. This is a common reason why our clients ask us for help. Insurance representatives often look for a reason to deny a claim or underpay claimants' damages. They may use any excuse they can find, even if it is not a valid reason. We can often look at the claim denial letter and strategize a way to counter it.
Possible Reasons for Your Denied Wind Damage Claim
When an insurance company denies a claim, it must do so in writing. The denial letter will include the reason for the denial, which may include:
Missing deadlines
Unpaid premiums
Insufficient documentation of the damage
Excluded causes
Misrepresentation
An undisclosed addition or renovation on the property
Negligence or lack of maintenance
Failure to mitigate further damage
When you call our team, we can review your denial letter and explain what the insurer sees as the problem. Often, it just needs more documentation, better evidence, or some negotiations. Sometimes, when an insurer learns that a claimant has legal aid, it offers a fair settlement.
We Can Appeal a Denied Wind Damage Claim
Other cases require us to prepare and file a formal
appeal of the denial
. We know how this process works with all major insurers. Each insurance company has its own deadlines and process, and our attorneys follow these instructions carefully to challenge a denial when possible. If reconsideration or an appeal does not overturn the denial, our lawyers know how to take additional steps to hold the insurance company accountable for its refusal to cooperate. These steps could include:
Suing the insurer and litigating the case
Reporting the bad behavior to the insurance oversight agency in your state
Your insurance provider must provide you with the coverage outlined in your policy, as long as you pay the premiums and the policy is in good standing. It cannot violate this contract by refusing to pay for covered events and damage. This is why we fight so hard to ensure our clients receive the payout after wind damage. We believe that every claimant deserves financial justice after an adverse weather event.
Considerations After Sustaining Wind Damage
The weather event that damaged your property is over. Yet, your claim is just beginning. There are many things you can do in the aftermath of a windstorm that could strengthen your case. There are also some things you should avoid. We've compiled this information below so you can understand your next steps.
Protect Your Property From Further Damage
The insurance company will only cover damages directly related to the windstorm. It will not pay for losses that happened afterward because of your failure to mitigate further damage. Consider this scenario to understand more:
A hurricane tore a hole in your house's roof.
You did not cover the hole with a tarp or plywood.
The area around the hole developed mold and mildew, compromising the home's indoor air quality.
While insurance would pay for the cost of fixing the roof, it would not pay for the mold and mildew remediation. You should do everything in your power to prevent further damage after a storm. This may include boarding up windows, sealing holes, and limiting access to certain parts of the property.
Avoid Giving the Liable Insurer a Recorded Statement
The insurance company may ask for a recorded statement once you file a claim. Yet, this is an underhanded tactic designed to derail your case. The insurer hopes that by admitting to certain things (like failing to mitigate damage), it can offer less than you need. Your wind damage lawyer can provide the insurance company with the information necessary to move forward with your claim.
Keep All Written Communications From the Insurance Company
We encourage you to keep all letters, emails, and other written communications from the insurance company. That way:
The insurance company can't give you contradicting information.
You have proof of any bad faith insurance practices (if they arise).
You hold the insurer accountable for your losses.
You don't even have to manage communications with the involved parties when you partner with Dolman Law Group. We can manage all phone calls, emails, and text messages your case involves. Serving as a buffer between you and the liable insurer lessens your stress during this challenging time.
Prioritize Your Well-Being and Safety
Windstorms can make homes uninhabitable. Even if you think you can "tough it out," you should consider your health and well-being before making that decision. For instance, if you inhale mold, you could develop respiratory problems. If there's structural damage, roofs can cave in, and floors can fail—putting you at risk of serious injuries. We know it's expensive to seek alternative accommodations while your home undergoes repairs. Yet, you could recoup those losses through a claim with the insurance company. Our legal team can explain more during your free case review.
Refrain From Do-It-Yourself Repairs
You may attempt DIY repairs, hoping to save money. However, this could work to your disadvantage. For instance, your repairs may not comply with your county's codes. Your repairs could only serve as a band-aid for a much larger issue. We encourage you to leave your home's repairs to the professionals. Remember: you can seek reimbursement for their services through a successful wind damage claim.
Frequently Asked Questions (FAQs) About Wind Damage, Insurance, and Our Services
Our attorneys work with clients who have wind and other property damage frequently. We hear many of the same questions from a large majority of them. Below you will find general answers to some of the most common concerns. We can also answer any questions you have during a free consultation with our team.
Who Wants an Attorney to File a Wind Damage Claim?
If you run into any issues with your insurance claim, whether it's a denial or bad faith insurance practices, our team is here to help. You do not have to navigate the process on your own. Our property damage attorneys know how to document your damage, inventory your losses, negotiate with the insurance company, fight a claim denial, and more. We deal with insurance carriers every day. We take the steps necessary to ensure the liable insurer honors your policy and pays the money you deserve.
How Much Is My Property Damage Claim Worth?
Each insurance claim is unique. As noted, the damage to your home depends on the storm's event and circumstances, and the coverage available depends on your policy. This means we cannot use similar cases to put an accurate estimate on your overall property damage claim payout. The only way we can learn what your property damage claim is worth is by investigating your situation. An investigation requires us to examine your damage and losses, document the cost of repairs, and inventory the items you need to replace. Then, we gather receipts and other proof of related expenses and determine what your policy covers. Only then will we have an understanding of what constitutes a fair offer.
How Long Do I Have to File My Wind Damage Claim?
Your insurance policy likely states any filing deadlines for your claim. This can vary from company to company or even by policy within the same carrier. Missing this deadline could result in a claim denial, so it is important to contact your insurer about your damage as soon as possible. You should not have to submit your documentation of losses at this time, though. Each state sets how long you have to sue if that is a necessary step in your case. Under
Florida law
, for example, several deadlines could apply depending on the reason for the suit. If we need to sue the insurer for breach of a property damage contract (policy), we generally have five years from the date of the loss. Other deadlines could apply, though——and our team can comply with all of them.
Will My Insurance Pay Living Expenses if I Cannot Live in My Home?
Most homeowners insurance policies cover some temporary living expenses if wind damage makes it impossible to live in your home until a professional makes repairs. This could include rent at a hotel, trailer, apartment, or another residence. Financial recovery can also account for:
Boarding a pet who cannot stay at your temporary residence
Travel expenses (if you must stay with family who lives far away)
Laundry costs
Some food expenses (if you don't have access to a kitchen)
Our team can identify your covered living expenses if we handle your claim.
Why Must I Limit Further Damage?
Almost all insurance policies require you to limit further damage to your home after a wind event. As previously mentioned, this means tarping the roof, boarding broken windows, and covering holes in the siding. This prevents additional water damage to the home when it rains again, as well as reduces the risk of theft or looting. Your insurance company could deny your claim or refuse to pay for some damage if it believes you did not take the appropriate steps quickly enough to mitigate the damage. We can show you evacuated because of an incoming storm or did not have the necessary help to put a tarp on the roof. Yet, it's wise to avoid accusations from your insurer when possible.
How Can I Learn More About My Homeowners Insurance Coverage?
If you have wind damage and need to file a claim, our team can review your policy today for free. We can understand what a policy covers, any exclusions, and how this applies to your case. We can compare your coverage to the damage to your home and explain the policy limits. When we work with a client on a wind damage claim, we ensure the insurance company honors its side of the deal. An insurance policy is a contract between the carrier and the policyholder. It must uphold its end of the deal and pay you fair compensation to repair your home and replace covered belongings.
What if I Have a Catastrophic or Total Loss From Wind Damage?
Sometimes, especially when it comes to hurricanes or tornadoes, a total loss can occur. Winds nearing 200 miles per hour threaten even very well-built homes. We know how scary and frustrating this can be for our clients, so we often represent them from the beginning. We can handle your total loss claim from start to finish while you focus on what is important: your family and health. In a total loss, there may be some expenses that your insurance does not cover. Our team can review these with you. We can strategize to pay for the necessary building materials, labor, property replacement, and more.
How Long Does It Take to Get Compensation
We generally find that our clients with significant wind damage are out of their homes between a year and two years. Those with minor or moderate damage may be back home much sooner. Of course, a lot of that time is because of the necessary repairs. Even needing a roof replacement could take months if every roofer in the area has dozens of houses to work on after a major windstorm. How long it takes to receive your payout depends on what we have to do to get it. When the insurer cooperates and agrees to a fair settlement, it could take a few weeks. If it denies the claim or refuses to honor the policy terms, it could take a year or more. However, there are laws that force insurance companies to work at a reasonable pace. Delays are common but should not be significant unless there is a larger issue with the claim.
How Can An Attorney Help Me Fight a Wind Damage Claim Denial?
Unfortunately, insurance companies do not always make it easy for their policyholders to recover the money they need. Instead, the policyholder has to fight the carrier to get the money promised to them in their insurance policy. This is often when our clients contact us. Our attorneys know the steps possible to overturn a denial and get fair compensation for our clients. This could include asking for a reconsideration, filing an official appeal, suing the insurer, and reporting their actions to state agencies that oversee bad faith investigations. How this process works and what may be most effective depends greatly on the circumstances of your claim and denial.
How Can I Learn More About Dolman Law Group's Wind Damage Attorneys?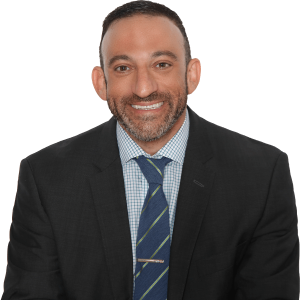 At Dolman Law Group, our wind damage team can answer your questions and give further insight into your case today. Our free case reviews allow us to get to know one another and determine your next steps for compensation. Once you sign on for representation, you will have the contact information of your attorney and support team. You can call, text, or email at any time and get a knowledgeable reply based on the specific details of your case. We want to ensure every client has access to their legal team.
Learn More About Your Wind Damage Claim With a Free Case Review Today
Talk to a Dolman Law Group team member about your wind damage, insurance coverage, and next steps for free today. We provide complimentary consultations for those who have property damage and need support filing their insurance claims. We can assess your options, review your coverage, and handle the claims process for you.
Contact us
over the phone today at 833-552-7274 to learn more.