RVs are more than recreational vehicles; for some, they're an entire way of life. When your RV sustains damage, like through a
hurricane
, tornado, or windstorm, you likely have insurance. However, that doesn't mean seeking reimbursement will be easy. The insurer could give you a hard time. Dolman Law Group Accident Injury Lawyers, PA advocates for property damage claimants in Texas, Florida, New York, and Massachusetts. If you're having trouble getting compensated by the liable insurer, our
RV damage lawyers
can step in. To begin your free case review, call now. You can explore your options with no obligation.
Can I Afford a Lawyer for My RV Damage Case?
Many times, people do not consider asking for legal help because they assume it costs too much. Whether you are on a fixed income, have a tight budget, or think a lawyer is out of your price range, do not let financial concerns prevent you from seeking legal assistance. You can afford to work with Dolman Law Group Accident Injury Lawyers, PA. Our lawyers work on contingency, which means that we get paid only if we "win" your case. We also offer free case evaluations, so it costs nothing to explore your options. If we win your case, we take a portion of your settlement or verdict award as payment. We ask for nothing upfront, nothing out of pocket. It's that simple!
What You Can Expect During Your Free Case Review
Dolman Law Group Accident Injury Lawyers, PA can evaluate your case today without any fees or obligation. Here, we can explain your claim's potential, what you can expect from the claims process, and other obligations specific to your situation. You can also get answers to some of your most burning questions, allowing you to make informed legal decisions.
We Can Manage All Insurance-Related Matters
Your state likely requires you to carry insurance to own and operate an RV. The type of coverage you have depends on many factors, including:
Whether your RV is your primary residence
The RV's cash value
Your monthly premiums
How long you've driven an RV
Your accident history
Your age
Generally, the more premiums you pay each month, the more coverage you have. Of course, that's not always the case. Your lawyer can examine the details of your policy to see what you have covered. Then, they can:
File Your Claim
Insurance companies want to know about RV damage claims immediately. This allows them to start processing your claim and avoid any delays. Filing a claim requires us to:
Understand your coverage limits. We can read the liable policy and outline what coverage you have.
Calculate your losses. We may consult with mechanics, RV specialists, and other professionals to learn about your property's damage.
Write and send your demand letter. This document outlines the severity of your RV's damage and what you're requesting from the liable insurer.
Follow all necessary deadlines. Insurance companies can impose tight deadlines. Not to worry, however; our firm intends to manage them. We can file your lawsuit within the appropriate timeframe and uphold your right to fair compensation.
The insurance company's response lets your legal team know how to move forward. If the insurer agrees to your terms, we can accept the offer. If not, we can move ahead with negotiations.
Investigate Your Property's Damage
If a major
hurricane
hit your community, the cause of your RV's damage may seem obvious. However, we still need information to support your claim. Evidence may comprise:
Photos of your RV before and after the damage happened
Property damage receipts
The insurance policy
Videos of the event that damaged your RV
Repair estimates
With the information we find, we intend to support the extent of your RV's damage and your right to damages.
Negotiate With the Insurer
As noted, the insurance company may offer a settlement after receiving your demand letter. If so, we can sign a waiver of liability and accept those funds. However, it may instead:
Offer less than you need. This may require us to present additional forms of evidence to assert your right to damages. It may also involve reviewing your insurance coverage or exploring other avenues of seeking damages.
Deny your claim. Every insurer must give a valid reason for a denied claim. Our team can evaluate the denial's reason and make a plan of action based on our findings.
File a Civil Lawsuit
You deserve the coverage you've paid for—and not a penny less. If the insurance company employs bad faith insurance practices, unjustly denies your claim, or otherwise drags out the claims process, we can file a lawsuit. Your lawsuit would allege breach of contract—meaning the insurer didn't uphold its end of the bargain. Your state limits how long you have to file a lawsuit for breach of contract. Our team intends to file your lawsuit within the appropriate deadline and manage what it entails.
Who Is the Team at Dolman Law Group Accident Injury Lawyers, PA?
Dolman Law Group Accident Injury Lawyers, PA has a reputation for standing up for the little guy, which might just be you. We know it's hard standing up to big, powerful insurance companies, but it's what our team does every day. We comprise a team of investigators, attorneys, paralegals, and consultants who work for you. Many law firms try to settle cases as quickly as possible, even if it means securing pennies on the dollar. That's not how we do things at Dolman Law Group Accident Injury Lawyers, PA. We do everything possible to secure what our clients need. If you work with us, you can rest easy knowing that your claim is in good hands. We intend to use our wealth of resources to resolve your RV damage claim.
What We Want to Share About Our Property Damage Firm
We're not like other law firms. We believe these things set us apart from our competitors:
We're not afraid of courtroom battles. Many law firms you see on billboards and TV are "settlement mills." They hope to resolve cases as soon as possible for as little as possible. That way, they can boast about their numbers and keep accepting new clients. We're not like that. We give each case the attention to detail it needs to reach a fair resolution.
We build personal relationships. When you partner with Dolman Law Group Accident Injury Lawyers, PA, you get your RV damage lawyer's personal cellphone number. That way, you don't have to wait on hold or go through a secretary. You can reach your lawyer personally at any time with questions you may have.
We use financial leverage when dealing with insurers. We're endurance predators. We wear down uncooperative insurance companies by making them spend as much money on denying your claim as possible. Then, it'll have little choice but to approve your claim. We make insurers say, "uncle!"
Dolman Law Group Accident Injury Lawyers, PA is a familiar face in Forbes, HuffPost, and other major news publications. Media outlets trust our insight into legal matters, and we freely offer it. We know you can benefit from these insights, too.
Our Testimonials Reflect Our Commitment to Client Satisfaction
We could talk for hours about how we advocate for people in your situation. Yet, we think our clients sum it up the best. For instance, one of our previous clients appreciated that instead of only working with a paralegal, they worked directly with their lawyer. They appreciated not having to work with a "middleman" and having a convenient way to connect with their legal team. Another client shared that Dolman Law Group Accident Injury Lawyers, PA treated their case as a priority. They could easily reach their attorney via cellphone and always felt "in the loop" about their case's progression. We want you to feel confident about working with us at the conclusion of your damage claim. We pride ourselves on offering client-focused care.
Your RV Damage Settlement Could Account for These Losses
The damages you can recover depend on the liable policy's details, the extent of your property's damage, and whether you primarily reside in your RV. That being said, coverage in your case could account for:
Temporary Accommodations
If the damage prevents you from living in your RV, we can seek reimbursement for the cost of temporary accommodations, such as staying in a hotel. You may choose to temporarily reside in a mobile home, apartment, or another residence while your RV undergoes repairs.
The Total Cost of the RV
The weather event may have totaled your RV. If so, your coverage may offer compensation for the cost of the totaled vehicle. This depends on the RV's age, current market value, and other related factors.
The Cost of Any Necessary Repairs
The adverse weather event may have inflicted serious damage on your RV, from a leaking roof to obliterated siding. Our team can review the cost of making certain repairs and include those damages in your demand letter.
Various Out-of-Pocket Expenses
You could have a host of out-of-pocket losses related to your property's damage. For instance, the insurer expects you to mitigate any further damage following the weather event. So, you may spend money on tarps, plywood, and other materials to accomplish this. You may also opt to store your RV in a parking garage to prevent more destruction. We intend to seek coverage for each of your damages. You can call us today to learn more.
Your RV Damage Lawyer Can Combat Your Case's Challenges
Even a straightforward RV damage claim comes with many unseen challenges. We have the experience, insight, and knowledge to combat these obstacles:
The Insurance Company Claims the Policy Lapsed
If the insurance company believes you didn't pay your monthly premiums, it could cancel your policy. You, on the other hand, may know that you paid for coverage. Our team can review your payment history and other information to assert your policy's validity.
The Insurance Company Employs Bad Faith Insurance Practices
Not all insurance companies uphold their obligations. Even big-name insurers, like the ones you see on TV, can treat claimants unfairly. These tactics are called "bad faith insurance practices," and they have one goal: to prevent people like you from recovering damages. Our team can combat these bad faith insurance practices:
The claims adjuster claims to have "lost" documents you sent in.
The claims adjuster threatens you into accepting less than you need.
You're denied the coverage clearly outlined in your policy.
The claims adjuster refuses to respond to your phone calls, text messages, and emails.
The claims adjuster denies your claim and refuses to offer a valid reason.
You have legal protections against these unfair tactics—and our team intends to uphold your rights.
The Insurance Company Says You Waited Too Long to Report the Damage
Your insurance policy comes with a host of hidden deadlines—some of which the insurer may intentionally hide to avoid paying your claim. You don't have to worry about expiration dates when our team advocates for you. We aim to file your claim in a timely manner and refute any allegations that you waited too long.
The Insurance Company Does Not Conduct an Investigation
The insurance company must investigate your RV's damage before deciding whether to offer coverage. Photos and videos only give so much information. A claims adjuster should physically visit the RV, step inside, and make a note of any damage. That way, they can make an honest settlement offer. If they don't, chances are, they don't want to pay what you're owed. These are just some of the ways insurance carriers complicate the claims process. If you're having a hard time getting the compensation you need after your RV sustains damage, our lawyers stand ready to help.
Considerations After Experiencing RV Damage
Your insurance claim starts from the minute your RV sustains damage. Everything you do from there could affect your claim's resolution. We've compiled some suggestions to help navigate the post-damage aftermath. You can also call our team to learn more about what specific steps could benefit your unique situation.
Mitigate Further Damage to Your RV
The insurance company knows there's little you can do to prevent damage in the middle of an adverse weather event. Afterward is a different story. It expects you to mitigate further damage by sealing holes, moving your RV away from debris, and not putting stress on the engine. You may even store your RV elsewhere to keep it safe from falling trees, buildings, and projectiles. If any damage happens to your RV that's indirectly related to the event, the insurer could refuse to pay for these losses. So, suppose your RV sustained a broken window, and you didn't board it up.
Water damage
later turned into mold, requiring you to replace the interior. Because the storm did not directly cause the mold growth, the insurer may refuse to pay for its remediation.
Prioritize Your Safety
As noted, your RV may be your primary residence. After a storm, it may not be safe for you to remain there. For instance, mold growth can cause respiratory issues. The RV may be structurally unsound, putting you at risk of serious injury. In that instance, you should prioritize your safety and seek alternate accommodations. Our team wants you to remain safe throughout the entire claims process. We also know that suffering personal injuries on your own property could complicate your claim. Even if you have concerns about the cost of living elsewhere, bear in mind that insurance could cover these expenses.
Keep All Written Communications Between You and the Insurer
One day, the insurer may agree to pay for your losses in full. The next day, it might assert something completely different. In this case, it helps to have all text messages, emails, and letters saved from the insurer. That way, you can challenge any contradictory information it gives. It's also one of the many ways you can hold the insurer accountable for what you need.
Refrain From Giving a Recorded Statement
Recorded statements benefit one person: the claims adjuster. It's not your chance to share your side of the story or advocate for a fair settlement. It's the insurance company's opportunity to ask misleading questions and use your answers against you. For example, the claims adjuster may ask for some background on your RV's usage. You might say that you bought it secondhand from an independent seller. In that case, the insurance company could allege that:
You misrepresented your RV's condition when purchasing coverage.
Certain problems may have predated the adverse weather event.
Your failure to maintain the vehicle led to its damage.
Your RV damage claim lawyer can give the insurer the information it needs to process your claim. If the insurer demands a recorded statement, tell the representative you have a lawyer and hang up. We can take over communications from there.
Limit Your Social Media Use
Anything you share online is public record. So, if the claims adjuster sees anything related to your RV online, that information could affect your right to damages. For instance, you may share a photo of your RV when you visited the Grand Canyon. The claims adjuster may scrutinize these photos, looking for signs of pre-existing damage or other issues. Then, they could use that information to deny your claim. We don't want this to happen. You should keep all information about your RV and
property damage claim
between you and your immediate family members. Cyberspace doesn't need to know about it.
Do Not Attempt DIY Repairs
There's a difference between preventing further damage to your RV versus attempting do-it-yourself repairs. If you attempt any DIY repairs (and accidentally inflict further damage to the RV), the insurer may not cover these losses. We know how important your RV is—and we understand you want it fixed as soon as possible. However, we encourage you to leave repairs to the professionals. You want to remain in compliance with the liable insurance company's policies to retain your right to damages.
You Risk These Pitfalls by Forgoing Legal Help
Your RV is a huge part of your life. You don't want to stress about managing a complicated claim on your own, only to get denied coverage. By foregoing legal help, you risk:
Having to juggle communications with multiple parties. Without legal help, you could find yourself juggling communications with claims adjusters, mechanics, insurance representatives, and countless other parties. This can quickly overwhelm you, preventing you from focusing on other important matters.
Accepting less than you need. You may have a rough idea of how much you're owed. Without having a firm figure, you risk accepting a low settlement—leaving you with out-of-pocket expenses.
Stressing yourself out. Our team aims to make the financial recovery process hassle-free. We manage your case's many obligations, so you can focus on moving forward from this challenging time.
Saying something that could discredit your claim. The insurance company only needs basic information to process your claim. Yet, the claims adjuster will encourage you to share more, hoping to discredit your claim. Your lawyer serves as the middleman between you and the other party. They know how to deal with insurers and protect clients' right to damages.
Because Dolman Law Group Accident Injury Lawyers, PA works on contingency, there's no reason to forgo legal aid. As mentioned, we can manage your case's obligations without charging anything upfront or out of pocket.
We Advocate for People After Sustaining RV Damage Due to These Situations
Throughout this piece, we've talked about how an adverse weather event may have damaged your RV. However, we extend our help even if your RV sustained damage in another event. For over a decade, we've helped claimants after suffering property loss due to:
Fallen objects, such as trees and power lines
Blown-out tires
Electrical fires
Leaks and burst pipes
Mold and mildew growth
Shattered windows
Excessive corrosion or rust
Collapsed floors or ceilings
Undercarriage damage
Engine failure
Septic system backup
You invested a lot of money in your RV. Not just for the cost of buying it, but for the cost of maintaining, fixing, and insuring it. You deserve every penny you've put into your insurance policy.
Can I Get Coverage Following an RV Collision?
Your RV may have sustained damage in a collision. When that happens, you have some options depending on the accident's details. Consider the following:
If you experienced a single-RV accident, you could have insurance coverage for any resulting damage. You could even file a claim with another party if their negligence caused the accident. For instance, if a defective roadway caused the accident, you could file a claim with a local municipality.
If another vehicle collided with yours, you could file a claim with their insurance carrier. All motorists must carry liability insurance if they cause collisions. This could provide an avenue for seeking damages if your own insurer denies coverage.
If you suffered injuries in an RV accident, our lawyers have no problem advocating for what you need. We can pursue damages for your medical bills, lost income, and pain and suffering. You can learn more about filing a personal injury claim during a free case review.
Frequently Asked Questions About RV Damage Cases
We hope this is the first time your RV has sustained serious damage. That's because we know how stressful these events can be. However, if this is your first time navigating the claims process, you may have many questions about how to move forward. We aim to answer some of those questions below. We also encourage you to connect with our team if you have any questions regarding your circumstances.
How Do I Know if I Have a Case?
If your RV sustained damage, and you're concerned about the claims process, we want to hear from you. During your free case evaluation, we can listen to your story, what you want from our team, and other facts of your situation. Then, we can move forward with your claim and start advocating for what you need.
How Long Will It Take to Close My Case?
At this time, without meeting with you, we cannot explain how long your claim will take. Your case's progression depends on many factors, including the insurance company's willingness to settle and the extent of your property's damage. That being said, the law gives insurance companies timelines for acknowledging and processing claims. If the liable insurer doesn't act within the prescribed deadline, it could be acting in bad faith. When that happens, our team can take the action necessary to uphold your right to damages. If all else fails, we can seek compensation via a lawsuit.
How Long Do I Have to File a Lawsuit?
How long you have to file a lawsuit depends on the type of lawsuit you plan to file and the state you live in. Take Florida as an example. If you want to file a lawsuit for breach of contract, you generally have five years under the law. However, if you want to file a
personal injury lawsuit
, you generally have four years.
Our team
manages each of your case's deadlines, so you don't have to. Yet, we encourage you to consider prompt legal help. That way, you don't risk losing your right to damages via a lawsuit.
What Happens if My RV's Damage Happened Outside of My Home State?
Your RV may have sustained damage while you were on a long trip. However, your insurance coverage could account for this scenario. If so, then there's nothing to worry about. Our team can file your claim, negotiate a settlement, and help you move forward.
What Happens if the Insurer Accuses Me of Damaging My Own RV?
While evaluating your case, the insurer may accuse you of intentionally damaging your RV. When this happens, our team can allege otherwise. For instance, we can consult with mechanics to determine the cause of your vehicle's damage. Then, we can present these findings to the insurer to pursue what you need. Even if you damaged your RV in an accident, you could have options. It depends on your insurance policy and the cause of the accident itself.
What Should I Do if the Insurance Company Denies My RV Claim?
Don't feel discouraged if the insurance company denied your claim. You have the right to appeal the decision and continue fighting for what you need. Here are some considerations if the insurer denies your claim:
Nothing is final. As noted, the insurance company must offer a valid reason for a denied claim. Our legal team can examine this reason and implement a plan of action. This may include presenting additional evidence, reexamining your damages, and other initiatives.
You have the right to partner with an attorney. The insurance company may discourage you from getting a lawyer. Yet, you're well within your rights to secure legal aid. Our lawyers can uphold your right to damages and manage everything your insurance company requires.
You can file a lawsuit. The insurance company may deny your claim again and again. When that happens, our lawyers can file a lawsuit against the insurer. This may compel the insurer to settle, even before we step inside the courtroom. Other times, we guide the lawsuit all the way to a verdict.
The insurance company may not outright deny your claim. Instead, it may offer less than you need, saying: "That's the best we can do." Do not feel pressured to accept a low offer just to resolve your case. Doing so prevents you from requesting additional funds—even if your property damage worsens. Our team can evaluate all settlement offers and advise you accordingly. Recovering damages for your RV claim goes beyond filing a claim. You have options, even if the insurance company refuses to settle.
Contact Dolman Law Group Accident Injury Lawyers, PA for Assistance With Your RV Damage Case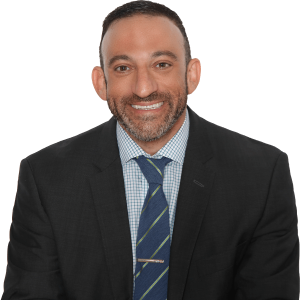 You don't have to stress about a property damage claim any longer. While you consider your next steps, let our team guide your case to a fair conclusion. Your RV damage lawyer can evaluate your damages, file your claim, and manage all dealings with the insurer. To begin your free case review,
contact
our team today online or by calling
833-552-7274
. You don't have to navigate the complex claims process alone. Dolman Law Group Accident Injury Lawyers, PA works with local counsel in any jurisdiction outside Florida for the purpose of filing lawsuits in jurisdictions wherein we are not licensed. Thus, we will follow each state's ethical rules to ensure a local attorney is involved.