After a storm, fire, or fallen tree damages your home, a roof damage lawyer from our team can help you get the money you need to repair your roof, replace damaged and destroyed property, and otherwise get your home back to normal. We understand how frustrating and stressful it can be to have significant damage to your home or office and need urgent repairs, but still be stuck fighting with an insurance company over the money. We can handle this process for you.
At Dolman Law Group Accident Injury Lawyers, PA, our team provides free consultations. We can help you understand your insurance coverage, any limitations that may apply, and what you can do to protect your rights and recover money based on your policy terms. Our roof damage attorneys can represent you throughout this process and seek compensation on your behalf. Call us or use our online contact form to connect with our team today for free.
How Our Roof Damage Lawyers Build a Case for a Payout
At Dolman Law Group Accident Injury Lawyers, PA, we work with clients to help them document their property damage and show the insurer the nature and severity of their losses. We know that you need money to repair your roof and hope to get the job done as soon as possible. We can start working today on documenting your damages, getting repair estimates, negotiating with the insurer for a fair settlement, and more.
In addition to documenting your roof damage and the estimated cost of repairs, we must also show that the cause of the damage falls under one of the categories covered by your insurance policy.
This could include:
Wind Damage
Wind is one of the most common causes of property damage, which often includes the roof. Hurricanes, tornadoes, and even straight-line winds can significantly damage a roof, ripping away shingles and parts of the supporting structure. According to the Insurance Information Institute, about one of every 35 insured homes files a wind-related or hail-related property damage claim each year. Many of these are for roof repair or replacement.
With winds frequently in excess of 100 miles per hour—and sometimes much higher—tornadoes and hurricanes can be especially destructive. These storms are known for causing roof damage.
Hail Damage
Hail damage often occurs at the same time as high winds, working together to damage your roof. Large hail can penetrate a roof, while smaller hailstones may ding a metal roof or damage asphalt shingles. Hail can also cause cracks, tears, and other damage to roofing materials.
Unless hail damage is severe, occurs alongside other serious damage, or your roof is very old, your insurer may push for a repair instead of a new roof. Our team can review your policy and explain your options.
Fallen Trees
Even if high winds do not strip shingles or other roofing materials on their own, they can cause trees to fall or turn unsecured objects into projectiles. This can cause significant roof damage, including large holes and structural issues. In some cases, large trees can fall on a home and cause catastrophic damage.
Your homeowner's insurance coverage should cover any damage caused by a fallen tree. In addition to your roof, a tree could fall on a shed, deck, or fence. Sometimes, the insurer may try to deny your compensation by claiming the tree was dead and you neglected to remove it. If you run into any concerns with this type of claim, our attorneys can help.
It's also worth noting that some insurance policies will cover some or all of the debris cleanup after a tree falls. Others do not. You may have to pay for removing the tree and all related debris from your home and yard out of your own pocket (or partially out of pocket). We can help you understand if your policy pays for this service.
Fire Damage
When a home suffers serious fire damage, it often affects the roof. There may be damage to trusses, rafters, insulation, and roofing materials. Water and smoke damage also commonly occur in conjunction with these claims because of the efforts necessary to extinguish the fire.
Sometimes, you may have roof damage even when the fire did not directly affect it. This can occur when the firefighters need to help ventilate the house, check for hot spots, or otherwise make holes to fight the fire.
Water Damage Often Co-Occurs
When our clients file roof damage claims, it's not unusual for water damage claims to co-occur. A hole in the roof during a storm can easily allow rain to pour inside and damage the structure, furniture, and other personal property.
About one of every 60 homeowners who have property damage policies file a water damage claim each year. Some water damage occurs because of leaking appliances or burst pipes, but much also comes after roof damage.
Our Roof Damage Lawyers May Analyze Your Coverage
At Dolman Law Group Accident Injury Lawyers, PA, our attorneys know how to read insurance policies and determine what they cover. We can review your policy, assess your damages, and find out if you have any policy exceptions. Generally, standard homeowner's insurance policies cover roof damage from bad weather and fires.
Some incidents that could lead to a denial include:
Dead trees that fall because of poor property maintenance
An earthquake caused the roof damage
Your policy has an exception for hurricanes
If you have extensive damage to your roof after a covered event, you will want to file a claim. Trying to repair your roof on your own or paying out of pocket for repairs will usually cost you more than your deductible, although this depends on the damage and your policy terms.
Several things can happen with your insurance company after you file a roof damage claim.
They may:
Agree to repair the damaged portions of your roof
Agree to replace your entire roof
Refuse to cover your necessary repairs
When You Have an Older Roof
Sometimes, it is advantageous to have an older roof when your home suffers storm damage. This is because it is much more difficult to repair an older roof. Over time, most roofing materials turn brittle. It becomes impossible to remove cracked or torn shingles, bend back others nearby, and replace the damaged portions without causing more damage.
For this reason, insurers are more likely to provide money for a new roof replacement if your current roof is older. Our attorneys can present strong evidence and documentation that repairs will not effectively fix your roof issue, and that a replacement roof would provide years of protection for your home and belongings. It is to the insurer's advantage that you have a strong roof that can withstand other storms in the future.
Our Roof Damage Attorneys Can Explain Your Coverage
The attorneys at Dolman Law Group Accident Injury Lawyers, PA help clients determine their covered losses and put a fair settlement range on their claims. This is a key step in the claims process, which we can handle for you. We understand how homeowner's and renter's insurance policies work and the standard coverage available. We also know how to review the terms of the policy in detail to pursue your best options.
Some of the most common types of damages, costs, and losses recoverable in roof damage claims include:
Repairs to the Roof and Other Structures
Your insurance should pay for the necessary repairs to your roof and other damages stemming from the same storm or event. Our team can help you document the damage, calculate an estimated cost for the repairs, and identify any additional concerns that occurred at the same time. Most roof damage requires a repair of the affected section or a full roof replacement.
Your claim should cover all structural repairs up to the policy maximum. However, it will not cover additional expenses if you need to meet new building codes or make significant changes for any other reasons. Our team can assess your options and pursue the maximum payout available based on your policy terms.
Replacement of Damaged Property
Both homeowner's and renter's policies generally cover the cost of replacing property damaged in a storm, roof collapse, or another sudden roof leak. This could include items stored in the attic, appliances, electronics, furniture, or any other damaged property.
Your policy may provide coverage for either replacement costs or the actual cash value of your losses. Either type of policy may require us to show the cost or value of the loss for each item. This process can be challenging and tedious, but we know the best options for identifying, documenting, and valuing damaged personal property.
Temporary Expenses From Relocation
If your roof damage prevents you from living at home until the repair or replacement is complete, your insurance policy may cover the cost of your temporary living expenses. Most standard policies cover the cost of apartment rent, a hotel room, or another arrangement up to the policy maximum.
You may also claim certain related expenses, such as additional travel expenses to work or your child's school, laundry expenses, pet boarding, and other costs. Some insurers may allow you to negotiate a lump-sum payment, while others pay the expenses over time.
Our Roof Damage Lawyers Can Help With a Claim Denial
Dolman Law Group Accident Injury Lawyers, PA deals with insurance companies every day. We know how they work, the tactics they use to underpay policyholders, and how to fight a claim denial successfully. This is a common reason why our clients call us—they receive an insurance denial letter and want to know if they can do anything about it.
If you receive a letter from your insurance company denying your claim, it should include:
The reason for the denial
Information about how to challenge that reason
Why Did the Insurance Company Deny Your Claim?
Insurance companies often look for almost any reason to deny a property damage claim. Our attorneys can help you understand the reason listed on your denial letter and determine your next steps. Some of these reasons, if true, are difficult to argue. However, denials often occur because the insurance company did not take a hard enough look at the evidence, did not have the right evidence, or simply made a mistake when evaluating your case.
Some common reasons that insurance companies use to deny a property damage claim include:
Filing Deadlines: Each policy sets deadlines for notifying the insurer and filing a claim. If the insurer believes the policyholder missed these deadlines, they may deny the claim.
Missed Premiums: If the insurer believes the policyholder's premiums were not paid or up to date, they may cancel the policy or otherwise refuse to provide coverage—even for covered losses.
Misrepresentation: Sometimes, the insurer accuses the policyholder of misrepresentation. This means they believe the damage did not occur the way the policyholder claims, or that the policyholder otherwise lied or falsified their claim.
Insufficient Documentation: This is a very common issue with property damage claims. The insurance company wants to see a lot of evidence to tell the story of what happened, the damage done, the necessary repairs, and any damaged personal property. When they do not get the documentation they want, they may deny the claim or refuse to pay for certain costs.
Excluded Causes: Insurance companies often exclude certain events and causes from their policies. For example, your insurance company could claim your roof damage occurred in an earthquake or flood, and these are excluded causes in your policy. While this is unlikely in most situations, the headache of having to fight a claim denial still exists.
Negligence: Insurance companies do not cover damage caused by lack of maintenance, negligence, or other self-imposed causes. When there is roof damage, the insurer may claim you allowed a dead tree to remain on your property or you failed to mitigate further damages after the initial damage occurred.
If your insurer denies your claim, our attorneys can review your denial letter, explain the insurance company's reason for refusing to pay the claim, and develop a strategy to pursue the payout you deserve based on the circumstances of your case and your policy terms. Our team is here for you and may help you secure money for your roof repairs, personal property replacement, and other covered expenses.
A Dolman Law Group Accident Injury Lawyers, PA Roof Damage Attorney Can Handle Your Claim
At Dolman Law Group Accident Injury Lawyers, PA, our property damage lawyers can handle your claim from start to finish, assist you if there are any roadblocks with your claim, and fight a denial on your behalf. You do not have to try to deal with the insurance company on your own—we are here to help.
When we represent a client from the early stages of a case, we work to document the event, the damage it caused, and all related losses. We evaluate the client's coverage and covered expenses and use this knowledge to develop a strong claim for compensation. If the insurer lowballs the client's offer, we're prepared to challenge it and negotiate for the money they need and deserve per their policy.
When the insurance company denies a claim, we can:
Convince them to reconsider
Provide additional documentation as necessary
File a formal appeal using the company's appeals process
Litigate the case
Our attorneys know how to handle insurance companies and do not allow them to take advantage of our clients. When we manage a claim, we strive to recover the money our client needs to repair or replace their roof and cover all other expenses as detailed in their property damage policy.
We Believe in Building Personal Relationships With Every Client
Dolman Law Group Accident Injury Lawyers, PA never treats a client like a number. Your attorney will know your name, understand your needs, and be knowledgeable about your case. You will have the same attorney throughout your case and have their personal cell phone number to use any time you need it. We believe in building personal relationships with our clients and want you to feel free to reach out with any questions or concerns.
We make your attorney and other team members at our firm available to help you, providing answers and giving you regular updates as we move your claim forward through the process. You can call, text, email, or schedule a meeting any time you need to, knowing you have an advocate on your side during this time.
We Do Not Ask Our Clients to Pay Anything Upfront
Dolman Law Group Accident Injury Lawyers, PA is a contingency fee law firm. We do not charge a retainer to get started on your case—in fact, you will never pay any upfront fees with our team. We use our law firm's resources to investigate what happened, document your damages, file your claim, and take care of other expenses during this process.
We firmly believe that our clients should keep their money in their own pockets after a significant event that damaged their property. This is especially important if you cannot live in your home until the repairs are completed. Having extra cash to pay for temporary living expenses may be critical, even if your insurer should reimburse you later.
Therefore, Dolman Law Group Accident Injury Lawyers, PA works based on contingency. We only charge attorney's fees after the close of the case and only if we recover a payout for you. We never ask clients to pay attorney's fees unless we win their case. We can explain more about how this process works and how much our representation will cost during your free consultation with our team.
Frequently Asked Questions (FAQs) for Our Roof Damage Lawyers
Our roof damage attorneys hear many of the same questions again and again when they first meet with clients. Here is a list of our most frequently asked questions to give you a general idea of the answers. We can also give you more detailed, case-specific answers during your free consultation with our team.
Do I Need to Hire a Roof Damage Attorney?
Many people handle their roof damage claims on their own without using an attorney. However, sometimes roof damage claims are much more difficult than other claims. We encourage you to connect with our team if you run into any hiccups during this process, if you do not know how much your damage may cost to repair, or if you have catastrophic damage.
Our property damage lawyers know how to negotiate with insurance companies and can handle your claim from start to finish, recovering money for you based on the policy terms.
I'm Not Sure About My Damage Yet. How Soon Do I Need to File My Claim?
An insurance policy is a contract between the provider and the policyholder. This contract often includes a deadline for notifying the carrier about any damage and submitting documentation for your claim. You need to follow these guidelines to reduce your risk of the company denying your claim.
There are also deadlines for suing the insurance company or another liable party based on negligence, property damages, bad faith, or breach of contract. Each state sets its own deadlines. For example, you generally have up to four years to file a claim based on negligence under Florida law. However, if we need to sue the insurer to get them to pay out according to your policy terms, we may have less time.
Our attorneys can determine the deadlines in your case during your initial case review.
What Will My Insurance Cover if I Cannot Live in My Home?
If you cannot live in your home because of your roof damage, you may get money to pay for a hotel or rental home, some food expenses, travel expenses if you need to commute further, laundry costs, and other expenses you would not normally pay when you live at home.
Some people prefer to negotiate a lump-sum payment for these costs. Our attorneys can discuss this with you and help you make choices based on your policy, your needs, and the other losses you suffered.
What Should I Do to Mitigate Further Damage?
When you have roof damage, it's imperative that you take steps to limit any further damage. This generally includes tarping the damaged area as soon as weather allows and ensuring that it remains covered until professionals can make the repairs. Failing to take these steps as soon as possible could lead to additional damage, and the insurer may refuse to cover some or all your losses.
There are some exceptions to this. For example, if you evacuated during a hurricane and that storm caused a tree to fall on your home, it could be several days or even weeks before you can return and cover the hole. Our attorneys can provide evidence to the insurance company that you tarped the area as soon as possible following your return.
What if I Have Questions About My Roof Coverage in My Policy?
Our attorneys understand how insurers write homeowner's policies, what their common exclusions are, and how to uncover important terms within them. If you have questions about your coverage, let us know. We can review your policy with you, discuss your damage, and determine your covered losses during a free case review.
We can also answer your questions about your policy and help you better understand the claims process and how to respond to a denial. If you choose to hire us, we can handle your claim from start to finish.
What if I a Covered Event Caused a Catastrophic or Total Loss?
If your roof or home is a total loss (such as from a hurricane, tornado, or fire), our team can get to work right away to make this difficult time a little easier on you. We can work with your insurer to get your immediate needs covered, such as paying for a hotel or rental home, pet boarding, travel expenses, and other essentials.
Next, we can work on documenting the damage and taking inventory of your losses. You do not have to worry about dealing with the insurance company right now. Let us handle your claim and manage negotiations with the insurance carrier while you worry about what is most important—taking care of yourself and your family.
Can a Roof Damage Attorney Help Me Get the Money I Need for Repairs?
When the insurance company balks at estimates for roof repair or replacement, our property damage lawyers can help. There are several ways that insurers can determine a cost for your roof repair or replacement. Most companies do not give a fair cost for the repairs or what a local roofer might charge to replace the roof.
Our team can counter their offer with estimates from licensed and insured roofing companies, which you may want to take care of the job after the insurance company approves your claim. We will fight for fair compensation for you, including the money you need for repairs and related expenses.
Can an Attorney Help Me Get Back in My Home Sooner?
Insurance carriers must follow a reasonable timeline when it comes to assessing claims and making offers. If they fail to do so, reach out to Dolman Law Group Accident Injury Lawyers, PA for help. While we cannot guarantee that we can get you an insurance settlement and have your repairs done sooner, we can protect your rights and seek the money you deserve based on your policy terms and the damage to your home.
We understand that being forced out of your home because of roof damage is frustrating and stressful. You may need to commute further to work or school, pay for a hotel or rental home out of pocket, and take care of other related expenses until your insurer pays you. We want to help you resolve your case as soon as possible, but we will not settle for less than you need for repairs.
What Happens if I Receive a Denial Letter From My Insurer?
You do not have to try to fight a claim denial on your own. If your insurer denies your claim or exhibits any type of bad behavior, contact our team. We will review your policy, your denial notice, and the facts of your case. We can often challenge denials and get money for our clients to cover their roof repair or replacement.
We know how insurance companies work and the tactics they use to lowball policyholders or deny claims. Only occasionally do they have a valid reason. If you received a denial notice, connect with us to discuss your options.
What if My Neighbor's Tree Damaged My Roof? Or My Tree Damaged Theirs?
Many people have questions about who a fallen tree belongs to and whose insurance will pay for the property damage. In general, your homeowner's policy would cover damage to your home, and the neighbor's policy would cover theirs. However, exceptions may apply.
If your neighbor had a dead tree that fell on your house, your insurer might say the damage occurred because of lack of maintenance and try to force you to hold the neighbor accountable for your losses. This is difficult to prove, and your insurer knows it.
Our team will work to convince your insurance provider to cover your claim and ensure your home receives the necessary repairs.
Discuss Your Options With a Roof Damage Lawyer From Our Team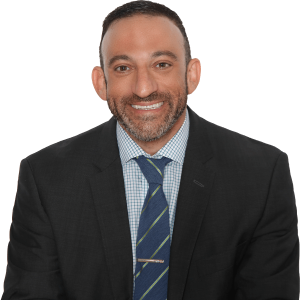 You can learn more about your legal options for compensation after roof damage during your free consultation with our team. At Dolman Law Group Accident Injury Lawyers, PA, we give property owners the opportunity to speak with a team member who can review their insurance policy, discuss their damage, and outline a plan for financial recovery.
You do not have to fight for the money to make your home repairs on your own. To learn more, contact us today at 833-552-7274 for your free consultation.
Dolman Law Group Accident Injury Lawyers, PA - Clearwater Office
800 North Belcher Road
Clearwater, FL 33756
727-451-6900
Client Testimonial
"AMAZING and understanding attorneys! Did great on my case and I highly recommend Dolman Law Group Accident Injury Lawyers, PA for anyone that has been injured in an accident!"
Rating: 5/5 ⭐⭐⭐⭐⭐
Koralis R.
Jan 2020
Read more reviews on Google!