Mold can quickly grow when water intrudes into the home due to a construction or design defect, a leaking or burst water pipe, or storm damage. Exposure to toxic mold can harm adults and children alike, and remediation must happen immediately to mitigate damage to the home and adverse health effects for those living in it.
Your homeowner's insurance might cover mold remediation costs if mold damages your property. Unfortunately, your insurer might claim they are not responsible for the costs or try to delay or diminish your valid mold claim.
Suppose you or a loved one became ill due to toxic mold exposure that a property owner or landlord should have addressed. In that case, you could potentially seek compensation from them for medical expenses and other losses you've incurred.
The mold damage attorneys at Dolman Law Group Accident Injury Lawyers, PA, have extensive experience litigating mold damage and mold-related injury claims for clients nationwide. We'll be ready to listen to your story and help you understand your legal options when you call or reach out to us online for a free consultation.
Why Choose Dolman Law Group Accident Injury Lawyers, PA?
Choosing the right injury attorney to represent you is one of the most critical decisions if you have a mold damage claim. So, with countless property damage lawyers throughout the U.S., why should you choose Dolman Law Group Accident Injury Lawyers, PA?
Here are just a few key factors that set us apart from other firms:
Extensive experience—Matthew Dolman founded Dolman Law Group Accident Injury Lawyers, PA, in 2004 with the mission of standing up to big insurance companies on behalf of his clients. Since then, our firm has expanded to include trial attorneys with more than 120 years of combined experience. We apply our considerable resources and experience to each case we handle.
A proven track record—Our team has established a proven track record of success over nearly two decades. We have secured millions of dollars in settlements and trial verdicts for deserving clients. If you have a property damage claim or someone else's negligence harmed you, we'll be ready to put our skills to work for you.
A national reputation—Our attorneys have earned a no-nonsense reputation due to our aggressive advocacy, so insurance companies and other attorneys nationwide recognize our firm's name. They know not to try bullying us or the clients we represent. When you retain our services, you can enjoy confidence and peace of mind knowing your case is in the right hands.
Personalized attention—Our mission is to be the firm our families would trust with their legal matters. Rather than treating clients like case numbers, we offer compassionate and personalized attention to every person we help. We'll take the time to listen to your story, understand your goals, and work with you to develop a tailored strategy to achieve them. We are here for you no matter what, and our attorneys are prepared to speak with you in person or virtually whenever you need us.
Comprehensive support—We know that dealing with a mold outbreak is stressful. You may be looking for a safe place to stay, missing time at work, and suffering debilitating health issues as you try to resolve your situation. Our firm will handle the legal legwork while you focus on what's important - rebuilding your life.
Convenient office locations—We have conveniently-located offices nationwide, including offices in New York, Massachusetts, Georgia, and more than a dozen branches in Florida alone. Qualified legal assistance is never far away.
Affordable services—We understand that many clients come to us in tight financial spots, which is why we proudly offer reasonable fees and payment structures. In addition to providing free consultation sessions, we will represent you on a contingency fee basis. This means you pay nothing upfront when you hire us, and we'll cover all the expenses as we work on your case. You only pay us under this type of arrangement if and when we win, and any fee we charge is a percentage that gets deducted from your final settlement. No out-of-pocket costs, no surprise fees, and 100 percent alignment with our goals and yours.
Getting started is easy. Just reach out to us for your free mold damage case review.
Mold Damage Lawsuit Compensation
The effects of a mold outbreak in a home are often varied and far-reaching. In addition to structural property damage, mold can cause extensive health problems with severe consequences.
Depending on your situation, you may be entitled to compensation from your homeowners' insurance policy or a civil lawsuit against a negligent party.
You could recover money for the following mold-related losses:
The costs of mold abatement or remediation projects (personal or professional)
The costs of replacing furniture, bedding, and other damaged personal property
Any medical expenses you incur to treat the health effects of toxic mold exposure
Incidental expenses, such as the costs of traveling to medical appointments
The value of lost wages from any time you miss at work to deal with mold issues
Projected losses in earning capacity, if you suffer a disabling mold-related illness
Subjective losses, such as lost quality of life due to mold damage in your home
Of course, every mold damage case is different, so there is no way to provide an estimate for your unique situation without first sharing the details of your situation.
In general, the following factors could affect the value of your mold damage case:
The fair market value of any of your real property—defined as land plus the buildings and fixtures on it—that is affected by the presence of mold
The value of any of your personal property that gets damaged by mold
The nature, extent, and location of the mold damage in question
The estimated costs of repairing any damage caused by the mold and restoring your property to its original condition
The amount of time, if any, you are forced to vacate your home for remediation
The nature and extent of any health or career issues caused by mold exposure
At Dolman Law Group Accident Injury Lawyers, PA, we understand the unique complexities of mold damage lawsuits. We can help you prove that your mold problem is not just the result of humidity or negligence maintenance, so you can demand the full and fair compensation you are owed.
Mold Damage Cases in the United States
Below, we discuss some facts about mold, the consequences of mold problems in the home, and the legal factors surrounding mold damage in the U.S.
What exactly is mold?
Mold is a general term for a specific variety of fungus, sometimes called mildew. Molds have been on Earth for millions of years, and many species exist today.
Like mushrooms and other fungi, molds play an essential role in our environment. These organisms feed on decaying organic matter, decomposing dead materials to make room for new life. In addition to food, molds require moisture and warmth to grow.
Many construction materials serve as excellent food sources for molds. Insulation, wallpapers, carpet glue, and drywall can harbor mold colonies if they are sufficiently wet and warm. And importantly, mold reproduces with spores, which can lie dormant in buildings for years and grow within days.
What are the health effects of mold exposure?
Mold spores are present in many homes, but they typically do not cause trouble until moisture prompts them to germinate. When certain types or amounts of mold grow in a confined space, occupants can inhale or touch mold spores, which may cause allergic responses in specific individuals.
Many people have little to no reaction when exposed to low or moderate amounts of mold. But for individuals sensitive to mold, even limited exposure can result in congestion, throat soreness, respiratory issues, burning eyes, or rashes.
People with intense mold allergies or conditions like asthma can suffer even worse symptoms, such as fever or shortness of breath. In severe cases, prolonged exposure to toxic molds may contribute to long-term health issues like hypersensitivity pneumonitis, depression, memory loss, and reproductive difficulties.
How common is mold in U.S. homes?
Mold spores are microscopic particles that can linger in the air almost indefinitely. As a result, mold can enter homes in a variety of ways. Spores can blow in through open doors, windows, vents, and HVAC systems. They can settle into clothes, shoes, hair, or pet fur and be carried indoors. And when these spores land near moisture, they flourish.
Some research suggests that as many as 45 million buildings in the United States have unhealthy levels of mold present. The most common types of molds present indoors include Cladosporium, Penicillium, and Aspergillus species. These organisms grow and propagate in residential homes nationwide, which means countless Americans are at risk for mold-related illness and property damage.
Unfortunately, mold issues are likely severely underreported in the U.S. Few physicians have the training or expertise required to recognize mold-related health issues, and there is currently no blood test capable of identifying toxic mold exposure. And because mold can cause harm long before its presence is evident, millions of Americans may unknowingly be at risk of mold exposure.
Who is most susceptible to mold illnesses?
Research suggests that as many as one in four people are genetically predisposed to be more susceptible to mold-related health conditions. Individuals with allergies, immune disorders, or respiratory diseases are often more sensitive to mold infections.
Millions of asthma patients can also attribute their conditions to unhealthy levels of dampness and mold exposure at home. Children are especially likely to develop asthma during early childhood if exposed to higher mold levels during infancy. The Aspergillus ochraceus, Aspergillus unguis, and Penicillium variable mold species are most commonly associated with asthma symptoms.
What are the financial consequences of mold damage?
Mold is a slow-moving organism, but data suggest that destroys more wood than fires and termite infestations combined. The warm and humid environment inside many homes is a breeding ground for mold, and when water damage occurs, the problem only worsens. Flooding, leaks, and burst pipes can all introduce favorable conditions for mold spores, which can germinate in as little as 24 to 48 hours after contact with moisture.
Depending on the level of mold present and the extent of the structural damage, the costs of mold remediation can vary considerably. HomeAdvisor estimates that the average mold damage case costs homeowners between $1,119 and $3,394, with some projects costing $350 at the smaller end and more than $6,000 at the larger end.
Here are some average price ranges for mold remediation projects in household locations that commonly harbor mold:
Attic remediations—$1,000 to $4,000
Basement remediations—$500 to $3,000
Bedroom remediations—$500 to $1,000
Crawl space remediations—$500 to $2,000
Drywall remediations—$1,000 to $20,000
HVAC remediations—$3,000 to $10,000
Whole house remediations—$10,000 to $30,000
Whom can I contact if I have a mold issue in my home?
If you are seeking additional information about mold exposure or removal in your area, you can contact your county's Environmental Health Office. You can also review data from the Environmental Protection Agency or the Centers for Disease Control online.
In some cases, you may tackle more minor mold remediation problems on your own. However, DIY removal methods often fail to address underlying issues or eradicate all sources of mold. When extensive or recurring mold problems exist, your best bet is to contact a mold remediation expert to evaluate and repair your home.
What are my legal rights regarding mold damage in my home?
Your legal rights regarding a mold claim will depend on your status as a resident.
If you are a homeowner, you are generally responsible for the routine inspection, maintenance, and repair of your property. Your homeowner's insurance policy might also cover mold problems, depending on the circumstances.
If you are a tenant, you have the right to expect your landlord to keep your home in habitable condition. Most state laws do not specifically mention landlord duties when it comes to remediating mold or disclosing the presence of mold to tenants. However, many municipal codes and local property inspectors will cite landlords for failure to meet minimum housing standards if dangerous mold is present.
You may have legal options if your landlord neglects or refuses to provide mold remediation services. Some courts have previously ruled in favor of tenants who employ specific "self-help" strategies to resolve mold outbreaks. For one, you could engage in "rent withholding," in which you stop paying your monthly rent while your apartment remains uninhabitable. You could also "repair and deduct," which means paying the upfront costs of remediation and deducting those costs from your rent.
If you are a landlord and believe that a tenant caused a mold issue in your property that goes beyond normal wear and tear, you have the right to deduct the cost of mold remediation from the tenant's security deposit when they depart. However, you are required to provide the tenant with written notice of the deduction and an explanation of the remediation costs upon the termination of the lease. Additionally, if your tenant claims mold on your property harmed them, they may have grounds to sue.
How long do I have to file a mold damage lawsuit?
If you cannot get compensation through an insurance claim, your only option to avoid paying out-of-pocket may be to file a lawsuit. All property damage lawsuits in all states, including lawsuits focused on mold damage, are subject to statutory time limits.
Possible examples of mold damage lawsuits include:
Lawsuits against construction companies or contractors whose professional negligence caused structural defects that contributed to a mold problem
Lawsuits against manufacturers of poor or defective construction materials
Lawsuits against landlords or other property owners who fail to inspect, maintain, or repair properties with known or suspected mold presence
Lawsuits against renters or other tenants whose living conditions or negligent or intentional behavior contributed to a mold outbreak
Remember that these time limits apply to any property damage lawsuit, whether a standalone suit or part of other legal action. The statutory time limits typically range from one to ten years after the damage occurred, and if you wait to sue until after the deadline, the court will almost certainly dismiss your case. If this happens, you will effectively lose your right to demand compensation in court.
And even though these time limits do not apply directly to insurance claims, you won't have any leverage during settlement talks if you cannot threaten to take the insurer to court. This is why it's so important to work with a knowledgeable attorney who can help you identify critical deadlines and keep your case on track.
How can Dolman Law Group Accident Injury Lawyers, PA, help me?
At Dolman Law Group Accident Injury Lawyers, PA, our respected attorneys have decades of combined experience helping people like you with mold injury and property damage claims. Mold cases are frequently complex, with lots of fine print and confusing stipulations in insurance policies, mortgages, and rental agreements.
Our mold lawyers cut through the red tape to provide effective representation for those dealing with residential mold outbreaks. If you have an insurance claim, we'll be ready to review your policy and help you determine what your insurer owes you. If they offer a lowball settlement or continue to deny your claim, we could take legal action to help recover what you're owed.
If you became ill or if mold exposure worsened an existing health condition, we could help you seek fair compensation from the at fault party through a premises liability claim. This means identifying which party or parties is responsible, securing crucial evidence to prove your case, negotiating for a fair settlement, or filing a lawsuit and seeking compensation in court if necessary.
Types of Mold Damage
There are hundreds of thousands of different mold species worldwide, but certain types are more likely to grow in homes.
Let's take a look at the most common molds that cause damage to homes and health issues for residents:
Stachybotrys—Stachybotrys chartarum is the scientific name for black mold, one of the most common and hazardous types of mold. This mold has a slimy appearance and is usually black, gray, or dark green. It needs lots of moisture and typically thrives in homes with extensive water damage.
Aspergillus—Aspergillus is one of the most common molds in the U.S., with hundreds of different species. This mold forms long strands that give it a thick, wooly appearance. It can be yellow, white, green, blue, or dark in color.
Chaetomium—Chaetomium has a musty odor and likes to grow in dark, poorly-ventilated areas. It begins growing as a white, cottony substance before darkening to gray or brown and eventually turning black. This mold can be toxic to people who are immunocompromised or sensitive to spores.
Alternaria—This mold is typically velvety in texture and dark green or brown. It spreads quickly and grows in damp spots in the home, such as showers, bathtubs, and sink cabinets. Alternaria may cause allergic reactions in some.
Fusarium—Fusarium comes in various colors and grows especially rapidly, so it can be difficult to manage once it enters a home. This mold often grows outdoors in the soil but can also thrive in damp carpets. It can cause allergic reactions and a rare eye infection called fusarium keratitis.
Cladosporium—This mold is usually olive-colored with a velvety appearance. It often enters the home through heating, ventilation, and air conditioning (HVAC) systems. Cladosporium may cause asthma symptoms in sensitive individuals.
Penicillium—Penicillium is ubiquitous and has a distinctive bluish-green color. This mold commonly grows on damp dust, wallpaper glue, and fabrics. In rare cases, it can contribute to bronchitis, sinus infections, and respiratory issues.
Demanding Mold Damage Compensation From Insurance Companies
Many homeowners and renters are under the impression that their insurance will not cover mold remediation expenses, and insurers do little to dispel this notion. While homeowner's insurance policies may not always cover mold damage caused by high humidity, water leaks, or floods, specific mold damage claims are.
If your policy covers mold damage or exposure in your home, your provider should cover the associated costs. This includes the expenses of mold remediation, clean-up, home repair, and property replacement. You could also be entitled to compensation for healthcare costs and related losses you and your family suffered due to mold exposure.
Unfortunately, getting the money you're entitled to under your policy is often easier said than done. Insurance companies exist to make a profit, and the simplest way for them to do so is by paying claimants like you as little as possible. And because few people have the time, experience, or resources necessary to fight back, many mold damage victims accept far less compensation than they deserve.
If you know or suspect a discrepancy between the value of your case and what the insurance company offers, you should contact Dolman Law Group Accident Injury Lawyers, PA, as soon as possible. We can stand up to big insurance companies and handle the paperwork, insurance policy jargon, and settlement talks on your behalf.
Unless you have extensive experience with your local insurance laws, you will likely fight a frustrating and ineffective battle on your own. The insurance company will know you mean business when you hire us to represent you. Our attorneys can manage every aspect of your case from start to finish, including filing a claim directly against your insurer if there are signs they acted in bad faith.
What to Do if Your Property Has Mold Damage
Although you should not attempt to handle a mold damage claim alone, there are several essential steps you should take if mold is present in your home.
First, if you haven't already, ensure each person in your home visits the doctor. Many mold-related illnesses are easily mistaken for other health problems, such as seasonal allergies or the common cold. Even though there is currently no medical test for mold toxicity, your doctor can look for other indicators to diagnose your condition. Then, they can include the diagnosis in your medical records, prescribe a specific care plan, and recommend changes you can make at home to reduce health risks.
Next, you'll want to tackle the mold problem in your home. The critical thing to consider in any mold removal project is moisture. There is no practical way to remove every mold spore from your home, so the best way to control and prevent mold growth is to control and reduce ambient moisture.
You can do so by:
Using air conditioners and dehumidifiers to reduce the humidity level in your home, ideally to between 30 and 60 percent
Ensuring proper ventilation in all rooms, and particularly humid locations such as bathrooms, kitchens, and laundry rooms
Promptly repairing leaks in your home's roof, walls, windows, or plumbing
Avoiding carpets or thick rugs in bathrooms and other areas with lots of moisture
Removing and replacing furniture, linens, and porous items
Thoroughly clean and dry your home within 48 hours of any flooding
Scrubbing visible mold off of hard surfaces (be sure you never combine ammonia with bleach if you decide to mix your own cleaning solution)
Refraining from painting or caulking over existing mold growth in your home
Keep in mind that if the mold damage is extensive or has affected items that are expensive or sentimental, it may be best to contact a remediation professional. In some circumstances, you may even need to vacate your home while a specialist takes more extraordinary measures.
Whatever the case, you can protect your rights and establish a solid foundation for your case in the meantime by documenting everything. It's a good idea to gather as much evidence as possible, including photos of visible mold growth, your mortgage or rental agreement papers, your homeowners' or renters' insurance policy, mold remediation estimates, and medical bills from mold-related health issues.
Contact a Mold Damage Lawyer Today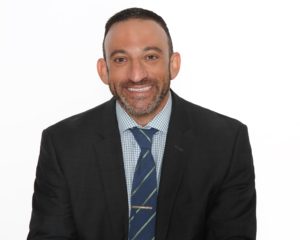 If you are dealing with mold damage in your home, do not hesitate to contact Dolman Law Group Accident Injury Lawyers, PA. Perhaps your insurance company is hiding behind confusing policy language, hidden clauses, and delay tactics to avoid paying you. Or perhaps someone else is responsible for paying you for exposure to toxic mold, but you don't know how to get the compensation you're owed. Know that legal help is just a phone call away.
Our mold damage claim attorneys are ready to answer your questions and evaluate your case for free. We represent clients nationwide and can take your call right now. Contact us today at 833-552-7274.
Client Testimonial
"AMAZING and understanding attorneys! Did great on my case and I highly recommend Dolman Law Group Accident Injury Lawyers, PA for anyone that has been injured in an accident!"
Rating: 5/5 ⭐⭐⭐⭐⭐
Koralis R.
Read more reviews on Google!