Coastal homes and businesses frequently sustain heavy damage when hurricanes strike. Marine damage from a hurricane includes everything from damaged boats and cargo to destroyed docks and structures. When Hurricane Ian hit Florida and other parts of the Southeast, it damaged or stranded thousands of boats, and the clean-up effort is still ongoing.
If you own a damaged boat, repairs can be prohibitive and impact your livelihood. You might face significant consequences if the insurance company does not pay for your losses.
When insurance companies undervalue or deny claims, the legal team at Dolman Law Group Accident Injury Lawyers, PA, is here to help. Our Hurricane Ian marine damage lawyers have more than 120 years of combined experience advocating for the rights of clients like you. We have a proven track record of success, having recovered millions of dollars in settlements and verdicts.
No matter where you live, if Hurricane Ian damaged your property, we can help you through the legal process of obtaining the financial relief you need. Contact us today for a free consultation.
Why You Need a Hurricane Ian Marine Damage Lawyer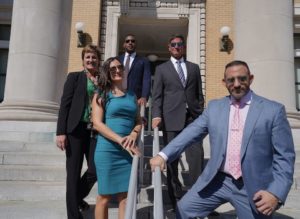 If you are rebuilding your life after a hurricane, the thought of negotiating with insurance companies may be overwhelming. We understand your challenges and want to make the process go as smoothly as possible. The money you could obtain from a marine damage insurance claim can significantly affect your future. That's why you need an experienced lawyer to advocate for your rights.
Our Hurricane Ian marine damage lawyers can help with your insurance claim in the following ways:
Clarifying the terms of your insurance policy. The key to maximizing compensation in a hurricane marine damage claim is to know what your insurance policy covers. Otherwise, you could miss out on the money you need for your hurricane-related losses. An attorney can review your policy to ensure you make the most of your insurance coverage.
Accounting for all your covered losses. Many who file insurance claims after hurricanes miss out on the compensation they deserve because they fail to account for all their covered losses. A hurricane marine damage attorney can help you document all the damage your insurance policy covers to ensure your claim reflects the extent of the losses you sustained.
Filing your insurance claim correctly and on time. Paperwork issues derail many hurricane marine damage claims, leading to delays or costly appeals. Filing your claim on time and getting everything correct from the start can save you time and money. An experienced attorney can keep track of important deadlines and handle necessary paperwork on your behalf.
Evaluating the insurance company's offer. Never accept an insurance company's settlement offer without talking to a lawyer. You need to know the insurer made a fair offer that accounts for all your eligible losses. A hurricane marine damage lawyer can review any offers you receive and let you know whether you should accept or pursue additional compensation.
Helping with a delayed or denied claim. If your insurance company denies your claim or refuses to act on it, you need a lawyer to help with a stalled claim or guide you through appealing a denied claim.
What Might Make Dolman Law Group the Right Choice for Your Hurricane Ian Marine Damage Case
Who you choose for legal representation in your Hurricane Ian marine damage case can significantly impact the outcome. You want an attorney with experience handling marine damage claims and negotiating with insurance companies for maximum compensation.
When you hire Dolman Law Group, you can count on us to help you because we have:
Locations throughout the country. Hurricane Ian caused damage throughout the southeastern United States. No matter where you live, our firm can work with local lawyers to provide you with the exceptional legal representation you deserve in your Hurricane Ian marine damage case.
The resources of a nationwide firm. Insurance companies often have vast teams of adjusters and lawyers they can call on to dispute claims. But our resources and knowledge give us an edge over the insurers, allowing us to advocate for your rights no matter how complex the case.
A reputation of aggressive advocacy. The insurance companies know that our firm will vigorously negotiate for our clients, even if it means going to court and trial. We have a reputation for aggressive advocacy and use that to leverage the best possible outcomes for our clients.
A proven track record. We have recovered millions of dollars in verdicts and settlements for our deserving clients throughout the U.S.
A commitment to compassionate client service. We know how challenging navigating the legal system can be and want to make the process go as smoothly as possible. We take the time to understand every client's needs so we can better represent their interests. Our clients know they can contact us any time they have questions or need advice.
How Much Is Your Hurricane Ian Marine Damage Claim Worth?
Your boat, homeowners, commercial property, or another insurance policy may cover many losses related to marine damage from Hurricane Ian.
Depending on the terms of your policy, you could recover compensation for:
Structural damage to a boat or other water vessel. Hurricanes can cause extensive damage to boats, personal watercraft, and other vessels, even when the owner docks the vessel. Insurance may cover damage to a boat's hull, sails, equipment, furnishings, motor, and trailer.
Lost or damaged cargo. Businesses that use boats for commercial operations can suffer significant losses from lost or damaged cargo. Marine cargo insurance may cover loss or damage to cargo in extreme weather, such as Hurricane Ian.
Damage to docks and other marine structures. While boat insurance typically does not cover damage to docks and similar structures, homeowners insurance policies may cover these losses if the structures are on policy owners' properties.
Where Hurricane Ian Marine Damage Claims Are Common
Hurricane Ian struck several states, causing extensive marine damage along the coast.
Some of the states where Hurricane Ian marine damage claims are most common include:
Florida. Hurricane Ian stranded or destroyed thousands of boats in public marinas, commercial ports, and private docks in Florida. Video from Fort Myers shows the storm ripping apart a marina, and sight that was all too common as the hurricane passed through the state.
Georgia. High winds and bands of rain from Hurricane Ian affected Georgia's Atlantic coast, causing significant marine damage.
South Carolina. After Hurricane Ian touched down in Florida, it made a second landfall in South Carolina. Coastal communities like Charleston and Myrtle Beach experienced significant rain and strong winds, causing heavy marine damage.
North Carolina. After Hurricane Ian made landfall in South Carolina, it slowly moved into North Carolina and caused widespread damage, including at least four deaths. Ian's strength had diminished when it reached North Carolina, but many areas still saw significant marine damage.
Why Insurance Companies Dispute Marine Damage Claims
Marine damage claims can be hard to win for several reasons. First, insurance companies must process many claims after a hurricane, which can strain their staff and take significant time. Furthermore, because insurers want to keep their losses from a hurricane as low as possible, the companies might deny or undervalue valid claims.
That said, insurance companies must uphold their duty to policyholders and abide by the terms of their policies. If your insurance company denies or undervalues your marine damage claim or drags out the claims process, a lawyer can help you get your stalled claim moving or help you appeal a denied claim, so you can recover the money you need.
What to Do If Your Property Sustained Marine Damage from Hurricane Ian
The steps you take at the outset of a Hurricane Ian marine damage case may determine how much compensation you can pursue.
Here is what you can do to protect your legal rights and start building a solid case:
Review your boat insurance, property insurance, and other insurance policies. You need to make the most of your insurance coverage after a hurricane, which means understanding exactly what your insurance policies cover. Take some time to thoroughly review your insurance coverage and find out how long you have to submit a claim.
Thoroughly document your marine damage. The more proof you have of what Hurricane Ian cost you, the easier time you will have convincing your insurance company to approve your claim. Take lots of pictures, save your receipts, and include written repair estimates if you have them.
Obtain a written estimate of the damage you sustained. The insurance company will likely send an adjuster to evaluate the damage you sustained and use that estimate as a starting point for settlement negotiations. You can counter the adjuster's estimate by obtaining your own written estimate of the damage you sustained.
File your claim on time. The fewer hoops you have to jump through in a marine damage claim, the better. Filing your claim on time means the insurance company has one less reason to delay or deny your claim.
Never accept an insurer's initial offer. An insurance company's first settlement offer is a test. They want to see if you will accept the offer so they can save some money. But if you stay patient and are willing to negotiate, you can likely recover additional compensation.
Hire our marine damage lawyer lawyers. The best way to protect your rights after a hurricane is to hire an experienced marine damage attorney. A lawyer can help you file your claim, review any offers you receive from the insurance company, and take the insurance company to court if they do not honor their obligations.
Frequently Asked Questions About Hurricane Ian Marine Damage Claims
Many marine damage claims are complex. Here are straightforward answers to some of the frequently asked questions we receive about these cases:
How Long Do I Have to File a Hurricane Marine Damage Claim?
There are two deadlines to keep track of with a marine damage claim. The first is how long you have to submit your insurance claim. This deadline varies among insurers, but you usually have a few days or weeks to file your initial claim.
The second critical deadline is how long you must file a lawsuit against your insurance company. Different states have different rules for breach-of-contract claims. In Florida, you have five years from when the damage occurred to file a lawsuit. The deadline is three years from when the damage occurred in North Carolina and South Carolina. And in Georgia, you have six years to file a lawsuit. Speaking to an attorney right away can help you avoid problems with your state's statute of limitations.
How Long Does a Hurricane Ian Marine Damage Claim Take?
The amount of time it takes to resolve a Hurricane Ian marine damage claim depends on the extent of the damage, the insurance company, whether you hire a lawyer and other factors. Most cases end in a few weeks or months if you can avoid taking an insurer to court. If you decide to sue your insurance company, it could be a year or longer before your case ends.
How Much Does It Cost to Hire a Hurricane Ian Marine Damage Lawyer?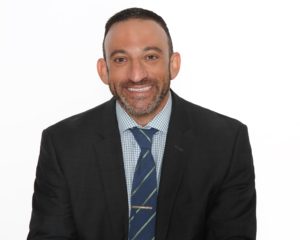 To ensure anyone who needs an attorney can afford one, the marine damage lawyers at Dolman Law Group work on a contingency basis. In other words, you do not owe us any money unless you recover compensation for your losses. Contact any of our locations to learn more about what our services cost.
Contact a Hurricane Ian Marine Damage Lawyer Now
The team at Dolman Law Group is prepared to take your case and advocate for your rights. Contact our Hurricane Ian marine damage lawyers today at 833-552-7274 for a free case review.
The Dolman Law Group works with local counsel in any jurisdiction outside Florida for the purpose of filing lawsuits in jurisdictions wherein we are not licensed. Thus, we will follow each State's ethical rules to ensure a local attorney is involved.