Weather, natural disasters, fires, vandals, and thieves can significantly damage your home—and bank account. Repairs and replacements can cost a lot of money, especially if your insurance provider or another responsible party refuses to pay out the necessary money to cover the expenses. Working with a house damage lawyer from our team can make it easier to support your claim or fight a denial.
At Dolman Law Group Accident Injury Lawyers, PA, our team provides free consultations so individuals and families with home damage can learn more about their options with no obligation or upfront costs. We review claims and the circumstances that led to them, helping policyholders understand their next steps and manage them on their behalf. Contact us today to get started.
Table of Contents
What Makes Dolman Law Group Accident Injury Lawyers, PA's House Damage Lawyers Stand Out?
At Dolman Law Group Accident Injury Lawyers, PA, our personal touch sets us apart. Many personal injury law firms treat clients like a number or anonymous case. At Dolman Law Group Accident Injury Lawyers, PA, we build personal relationships. We assign each client an attorney to work with from start to finish. You will have their cell phone number and email address, and you can call them any time you have questions or need a case update.
Our founding attorney, Matthew Dolman, is a passionate advocate for insurance claimants and injury victims. As he is a nationally-recognized trial attorney, you can rest assured knowing that Dolman Law Group Accident Injury Lawyers, PA knows how to litigate your case if necessary.
We offer free case reviews and represent our clients based on contingency. We never charge any upfront fees. Additionally, you can expect our team to:
Review Your Relevant Insurance Policy
Our attorneys understand how insurance policies and claims work inside and out. We can review your policy and explain your coverage line-by-line. We can determine which of your losses could be covered and which are excluded. We can also assess your options for filing a claim or fighting a denial based on the information in your insurance policy.
Handle All Communication With the Insurer
When we represent a policyholder in a case, we take over all interaction with the insurance company, handling the process on their behalf. This allows them to focus on other things in life while we work on their claim. It also protects their rights, as insurance adjusters may try to use their words against them or otherwise reduce their payout or deny their claim.
Negotiate a Just Settlement Offer
When we work with the insurance company on a settlement offer, we have a good idea of how much the client needs to repair and restore their home. We know what a reasonable settlement will look like. If the insurance carrier offers a lowball settlement, we won't accept it. We do not believe you should have to pay for the repairs to your home on your own. We can negotiate until they offer a fair payout.
File a Lawsuit
Sometimes, we recommend filing a lawsuit against the insurer or a liable party. When we litigate a case, we rarely need to go to trial, however. Out-of-court settlements are common. Still, our trial attorneys stand ready to represent our clients before a judge and jury when necessary.
Issues a Home Damage Lawyer Can Address
At Dolman Law Group Accident Injury Lawyers, PA, we handle many types of property damage claims. We could help you with your claim or fight an insurance denial if you have damage to your house, outbuildings, fence, deck, or other parts of your property after a storm, fire, or another incident. We know how to develop and file these claims, appeal denials, and take other necessary steps to secure the compensation you need and deserve.
Some types of disasters and incidents that may support an insurance claim or other action to recover compensation include:
Thunderstorms
Thunderstorms and other major storm systems can cause property damage through wind, hail, rain, and lightning. Storms are often a leading cause of homeowners insurance claims.
According to data cited by the Insurance Information Institute (III):
Wind and hail lead to 45.5 percent of claims
Water damage (including rain, leaks, and freezing pipes) cause 19.9 percent of claims
If a thunderstorm caused damage to your home or property, your homeowners insurance may pay for repairs and replacement of lost personal property. For example, imagine the wind blew a tree onto your roof. You might have damage from wind and rain that fell through the hole before you could safely cover it. Your insurer should pay for removing the tree, repairing the roof, and replacing your damaged property, up to policy limits.
Fires
The Insurance Information Institute reports that fire and lightning cause 23.8 percent of homeowners insurance claims in 2020. Even relatively minor fires can cause significant damage. This is especially true when you consider the smoke and water damage the home often faces after fighting the fire.
In some cases, insurance companies may deny fire-related claims if they have questions about why the fire occurred or if negligence played a role. We help clients fight these denials and build a strong case showing what started the fire and the damage.
Hurricanes
Hurricanes often cause significant damage to homes. This damage could occur due to high winds, fallen trees, debris in the air, lightning, rain, storm surge flooding, and hail. While stronger hurricanes generally cause more damage, some homeowners will likely incur damage from minor and moderate hurricanes.
The hurricane claims process can prove slow and arduous because the insurance companies simultaneously deal with many similar claims after a big storm. Some could quickly deny or underpay claims because of this crunch. Our team can assess your covered losses and handle your claim.
Tornadoes
Some areas can prove more prone to tornadoes than others, but they can occur almost anywhere. Tornados bring many of the same destructive forces as thunderstorms—winds, hail, lightning, and water damage—but with much higher winds and a larger risk of death and major property damage. According to the ​​Enhanced Fujita Scale, even an EF-1 tornado can have wind speeds over 100 miles per hour.
Instead of measuring the speeds of a tornado, the National Weather Service uses the destruction the tornado caused to rate it on the Enhanced Fujita Scale. Generally, stronger storms often lead to more damage, and the affected homeowners may file larger claims.
Flood Damage
Homeowners policies often exclude flood damage. You likely do not have flood coverage unless you purchased a separate flood insurance policy. The same applies to earthquake damage, termite damage, and some other events, depending on your policy.
Note that your insurer views water damage and flooding as two different things. If you have a water leak, a tree falls on the roof and lets the rain in, or another event where you have water in your house unrelated to flooding, the insurer will likely view this as water damage. Your insurance policy likely covers it.
However, flooding is an exclusion. If your home floods due to failed levies, too much rain, or storm surge, your homeowners policy generally will not pay out. Instead, you will need to file a claim based on your flood insurance policy if you have one. Our team can help.
Vandalism
Sometimes, the damage to your house occurs because of someone else's bad behavior or negligence. According to the Insurance Information Institute, almost 8 percent of homeowners insurance claims occur because of vandalism and other circumstances. About 0.6 percent of claims occur because of theft.
You can file a homeowners claim if someone trespasses on your property and causes damage. This may prove necessary even if police arrest them and they face charges. Your insurer could pay to repair any property damage they cause, including replacing stolen personal property.
Reach out to our attorneys if you have questions, concerns, or issues related to your house damage and related claims. We can look over your policy, assess your coverage options, inventory your losses and expenses, and take action to recover the compensation you need to pay for repairs, remediation, and replacement. You can count on our team to handle your insurance claim while you focus on getting life back to normal.
Our House Damage Lawyers Can Help You Determine Liability
At Dolman Law Group Accident Injury Lawyers, PA, our attorneys can assess your case and help you determine who bears legal responsibility for paying for your house's damage. In many cases, your insurance provider can cover your losses. Most property damage claims occur because of weather, fire, or natural disasters. In some circumstances, an individual, company, or agency might prove liable, but this does not happen frequently.
In general, the potentially responsible parties could include:
Your Insurance Provider
If your insurance policy considers the damage to your home or property a covered loss, the insurance company should pay for the necessary repair, remediation, or replacement. This should include most weather or fire losses and other similar incidents. Your policy should outline any exceptions clearly. These often include flooding, earthquakes, termite damage, and issues related to poor maintenance.
You could recover compensation to pay for your home repairs following a covered incident. Our team can handle your claim or fight for a payout after a denial. We are familiar with how insurers work in house damage cases, and we can handle the entire process for you. This can make it easier and less stressful for you to pursue money to pay for your losses.
A Contractor or Subcontractor
In some circumstances, a contractor or subcontractor performed substandard work, leading to damage to your home. You should always hire licensed and insured contractors for this reason. In addition, if renovations or previous repairs failed and caused damage, you could hold the company legally responsible for paying for repairs.
Our team can help you build a case against them and pursue compensation through a claim with their insurer or another legal action. You should not have to pay for repairs if the damage occurred because of their substandard work. We can help you explore your options during your free case review.
An Individual
Sometimes, an individual causes damage to your home, outbuildings, fence, or other areas of your property. This could include graffiti, destruction of property, theft, and other vandalism. The trespasser could face both criminal charges and civil action based on their actions. The criminal case occurs after police arrest them, and the courts charge them with a crime. The civil case is what you would file to recover money to pay for repairs.
In many cases, your insurer will need to cover the repair expenses even when an individual caused the damage to your home. Many individuals caught after a crime do not have insurance or assets to cover significant damage. Even if they lose their criminal case in court and receive a conviction, this does not provide you with the money necessary to fix the damage they caused.
When we handle a property damage case for our clients, we identify the liable or financially responsible parties and help them determine the best route to seek and recover compensation. We understand you need money to repair your home and replace your belongings. Let us help you.
How Much Money Can a House Damage Lawyer Recover for Me?
We cannot immediately give an amount for how much you can recover for your house damage. To determine the potential value of your case, we need to consider your covered losses and the limits of your policy. We conduct an inventory of losses for our clients, identifying and valuing their repair expenses and necessary replacements.
We can help you document all recoverable costs and losses, including:
Expenses related to the uninhabitable state of your damaged home, such as hotel and food costs
The necessary repairs to your home, depending on the damage
Repairs of unattached structures, such as fences, outbuildings, sheds, and garages
Replacement of appliances and damaged items such as HVAC systems, ovens, and refrigerators
Replacement of damaged personal property
Our team knows how to document your losses and estimate repair costs for the insurance company or proceed with civil litigation. We work to ensure we understand the potential value of your claim before asking the insurer to pay it or fighting a claim denial. We believe this is essential in recovering our clients' money to make a full repair, when possible.
How Can a House Damage Lawyer Help Me Fight an Insurance Denial?
Many of our clients only call an attorney at Dolman Law Group Accident Injury Lawyers, PA after they file their insurance claim, and their insurer responds with a denial letter. When an insurance company denies a property damage claim filed by a policyholder, they must outline the reason for the denial in writing—also known as a denial letter.
If this happened to you, our attorney can review the letter and help you understand why the insurer turned down your request for compensation. Then, we can discuss your options for fighting the denial or other options for recovering compensation. Finally, we could help you get the payout you need, even after a denial.
Some reasons why insurance companies deny property damage claims include:
The policyholder missed the filing deadline.
The premiums were not up-to-date.
The party filing the claim lied or misrepresented the cause of the damage.
You have insufficient documentation of the damaged items or necessary repairs.
The damage occurred because of an excluded cause, such as flooding.
The incident damaged an undisclosed addition or another unreported home improvement.
The homeowner did not take sufficient action to prevent future damage after the initial incident.
The damage occurred because the property owner failed to provide proper maintenance.
Once we understand why your insurer denied your claim, we can often challenge the denial. In some cases, simply knowing you have a law firm on your side will convince the insurance provider to take another look at the claim. In other situations, we may need to follow the company's process to formally appeal the denial.
We can provide additional evidence and support to show what happened, what caused it, and how much it will take to repair and replace damaged property. Our lawyers know how to deal with insurance companies; we do it every day. The insurance companies respect us but do not want to see us representing their policyholders. We know what it takes to convince them to pay for our client's losses.
While we represent some clients before they file their initial claim, others call us after they receive a denial. If necessary, we can help them determine what to do next and handle their case through the appeals process. Sometimes, we must sue to challenge the insurance company's denial and try to get our clients the money they deserve.
Let a House Damage Attorney From Our Team Manage Your Claim
Dolman Law Group Accident Injury Lawyers, PA's house damage lawyers can handle your insurance claim and seek compensation on your behalf. We could go to work on your claim as soon as you call us and handle the case, seeking to recover the money you need.
We have helped hundreds of clients manage their claims and repairs—and get back into their homes as soon as possible. We understand how stressful and challenging this time can feel, and we can help you through it.
Our attorneys know how to document damage and determine how much you need and deserve from your insurer.
The evidence in these cases often includes photos and videos of damage to:
The outside of your home
Your roof, if affected
The interior of your home
Personal items and property
Fences, outbuildings, detached garages, sheds, etc.
The yard and gardens
You should also keep a running list as you discover losses or destroyed personal property. A file folder to gather this information, along with receipts and repair estimates, can make this process easier. You may be paying some related expenses out of pocket, so keeping all relevant receipts for reimbursement is essential.
Examples include:
Hotel charges if you cannot stay at home
Tarps to cover the roof or plywood to cover broken windows
Any broken or stolen items you replace
Any repairs you pay for on your own
Your lawyer from our team can work with you to ensure you have the necessary evidence to adequately document your case. We want to make it as easy as possible for the insurer to approve your claim and issue a fair payout based on the losses and expenses you incurred.
Frequently Asked Questions About House Damage Claims
Below, we include some of the most commonly asked questions from our free consultations. To get answers specific to your situation and learn more about your case, connect with our team for your free case review.
When Do I Need an Attorney to Handle My House Damage Claim?
Many people navigate the claims process and recover their payout on their own. However, not all claimants find this process easy, and it rarely goes smoothly. Our team has experience handling similar claims and knows how to manage this process, including what to do when things do not go as expected. We can go to work shortly after the damage occurs or begin after you receive a denial letter from the insurer.
However, deadlines exist for filing many of these claims. For this reason and many others, you should not wait to begin building your case and file your claim. We encourage you to let us review your options with you or to reach out to us if you experience any issues with your claim.
How Soon Will I Have Money to Pay for My Repairs?
When property losses make it difficult or impossible to live in your home, we know that every day counts. Our attorneys understand that you do not want to live at a hotel or with friends any longer than necessary. We work quickly, but we cannot control how long it could take the insurance company to make a decision or what it may take for us to negotiate a fair offer.
Some circumstances could cause it to take longer to receive a payout. For example, after a hurricane or other event where many people file property damage claims at the same time, it could take an extended period for the insurer to review and assess each claim.
However, generally speaking, you should receive a settlement or a denial notice within 90 days of submitting your Florida property damage claim. The timeframe may vary by state.
How Long Do I Have to File My Claim or Lawsuit?
Insurance companies generally set deadlines for how long policyholders can wait to file a claim. However, as long as you have the necessary evidence, little reason exists to delay this process. Missing this deadline could lead to a denial that you may have trouble fighting.
Each state sets its own deadlines for filing a lawsuit. For example, under Florida law, deadlines exist for when you have to file a lawsuit based on property damage, negligence, or breach of contract. Missing the applicable deadline in your case could bar you from taking legal action.
What if My House Damage Occurred Because of a Trespasser?
Sometimes, a trespasser or another unauthorized guest comes onto your property and causes damage. This could include graffiti, broken windows, damage to your HVAC or electrical system, or other vandalism. When this occurs, that person could face criminal charges.
At the same time, you could hold them liable in civil court. However, most people do not have the assets to cover the losses they cause in this manner.
Homeowners insurance generally pays out in these cases. Often, the guilty party either cannot afford the repairs or the police never identify who committed the crime and caused the property damage.
How Much Money Do I Need to Repair My House Damage?
We help our clients establish how much it will cost to repair the damage to their homes during the early stages of handling their claims. We can help you get estimates, document and assess the damage, and put a game plan in place to repair or rebuild. This may require us to call in structural engineers, builders, and other experts to support your case and ensure your house will be safe for years to come.
We can use the information we gather and the repair estimates to determine how much it may cost to repair your home and replace any personal property. Then, we can add in your related expenses and the cost of temporary housing. In this way, we can seek the amount we want to see in an offer from the insurance company.
Do I Have to Sue if the Insurer Denies My Claim?
While a lawsuit may prove necessary in some cases, we do not always sue insurance companies following a claim denial. We could discuss the denial with the company to convince them to reassess the claim, or we can file a formal appeal and compel the carrier to review their decision.
Our attorneys are familiar with these processes and know the actions possible to defend our clients' rights when their insurer denies a valid property damage claim. How we handle this process is not generally as important to our clients as the outcome—the compensation they receive in the case.
What Are the Exclusions in My Policy?
The exclusions in your homeowners insurance policy will depend greatly on the policy. Most of these policies exclude flood and earthquake damage, meaning you need additional coverage if you live in an area prone to either of these disasters. Some also have special deductibles for certain incidents, including hurricane deductibles in coastal areas.
You should try to understand your policy before something happens and you need a financial recovery. Without a good idea of what you have coverage for and what you do not, you could get stuck paying for repairs out of your pocket.
We can review your insurance policy with you during your initial case review. We can help you identify the exclusions and how they could affect your case.
How Important Is Having an Inventory When I Need to File a Claim?
We recommend everyone have an up-to-date inventory of their valuable belongings. This can consist of a list, photographs, or videos. It may be as simple as a video walking through your home showing as many items as possible. When significant damage occurs, having this video or another inventory makes it easier to determine what is missing and what you need to replace.
If you already suffered property damage and do not have an inventory of your belongings, it is OK. We can help you identify your damaged or stolen goods, value them, and seek compensation for them on your behalf.
How Can I Learn More About Dolman Law Group Accident Injury Lawyers, PA?
Dolman Law Group Accident Injury Lawyers, PA provides legal representation and advocacy for property owners who incurred damage and financial losses caused by weather, natural disaster, negligence, intentional acts, and more. Our attorneys pride ourselves on providing personalized advice, support, and care.
You can learn more about our team, our services, and our fees during a free case consultation with a team member. We want you to ask any questions you have and use our team member's knowledge and experience to learn more about your case.
Discuss Your Claim With a House Damage Lawyer's Team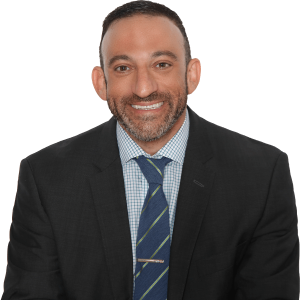 At Dolman Law Group Accident Injury Lawyers, PA, our team provides complimentary consultations for people whose homes suffered damage because of weather, fire, vandalism, or other issues. We could help you support and file your claim and recover compensation from your insurer or a liable party. You have options. Let us help you explore them. We could seek compensation for your home repairs, allowing you to get things back to normal quickly.
Contact us now online or via telephone at 833-552-7274 for your free case review with a team member.
Dolman Law Group Accident Injury Lawyers, PA - Clearwater Office
800 North Belcher Road
Clearwater, FL 33756
727-451-6900
Client Testimonial
"AMAZING and understanding attorneys! Did great on my case and I highly recommend Dolman Law Group Accident Injury Lawyers, PA for anyone that has been injured in an accident!"
Rating: 5/5 ⭐⭐⭐⭐⭐
Koralis R.
Jan 2020
Read more reviews on Google!