You carry insurance to address the risk that an unforeseen event might someday destroy your property. The law also holds others—and their insurers—liable if their wrongful actions cause your property loss.
Unfortunately, those protections do not guarantee that you will automatically receive payment when your property sustains damage in a manmade or natural disaster. It's frequently a struggle to convince an insurance company or at-fault party to pay reasonable compensation for the financial and personal losses caused by property damage.
At Dolman Law Group Accident Injury Lawyers, PA, we represent clients seeking compensation for damage to their property in New Port Richey. Call our New Port Richey property damage lawyers today for a free case consultation.
Our Lawyers Can Tackle Any Property Damage Claim
At Dolman Law Group Accident Injury Lawyers, PA, we understand the disruption and financial strain property damage can inflict. We have years of experience fighting to protect our clients' rights after property loss events. Our job is to get them the maximum compensation available as quickly and efficiently as possible so they can make needed repairs and move forward with their lives.
We Listen to Your Unique Story
Every property loss that brings clients to us involves unique circumstances and difficulties. At Dolman Law Group Accident Injury Lawyers, PA, we listen to our client's stories to understand how a loss has affected their lives and finances. Then we put that knowledge to work in pursuing monetary damages from every available source.
We Have the Resources to Handle Property Damage Claims of Any Size
Dolman Law Group Accident Injury Lawyers, PA, is a full-service property damage and personal injury law firm. We are a team of experienced attorneys backed by a seasoned staff of paralegals and other legal professionals. Unlike some smaller firms, we have the financial and human resources to tackle property loss claims of any size or complexity. And we're not afraid to go toe-to-toe with powerful defense lawyers or large, national insurance companies.
No matter the scale of the property loss a client suffered, our team is up to holding the at-fault parties and insurers financially accountable.
We Make It Easy to Connect With Our Team
You already have your hands full dealing with the aftermath of a devastating property loss. Getting in touch with a lawyer shouldn't add to your stress. With offices on both Florida coasts, Dolman Law Group Accident Injury Lawyers, PA, makes it easy to get in touch with an experienced property damage attorney who can evaluate your potential claim. We also offer virtual appointments for clients who may, for any reason, need help to come into the office in person.
If you suffered serious damage to your property, you might have the right to recover compensation for your losses from an at-fault party or insurance company. Contact Dolman Law Group Accident Injury Lawyers, PA to learn more.
Examples of New Port Richey Property Damage Claims We Can Handle
Property losses occur in New Port Richey in a wide variety of circumstances. At Dolman Law Group Accident Injury Lawyers, PA, we're prepared to handle property claims arising out of just about any scenario imaginable on behalf of individuals and businesses alike. Here's a review of some common situations that bring clients to us in property damage cases.
Hurricanes and Other Major Storms
Like many Gulf Coast communities, New Port Richey faces a significant annual hurricane risk carrying the potential for widespread property destruction. Hurricanes and other strong storms can cause severe flood, wind, and debris damage to homes, commercial buildings, piers, wharves, and other structures. They also frequently destroy valuable personal or commercial property, including cars, trucks, RVs, boats, electronics, and inventory.
Dolman Law Group Accident Injury Lawyers, PA, can work to secure compensation for New Port Richey property owners in the aftermath of a major storm. We're capable of handling claims under our clients' property, umbrella, or commercial insurance policies, especially when their insurers deny or attempt to limit the compensation due.
We're also prepared to pursue claims against other individuals and businesses whose careless or reckless actions contributed to the severity of our clients' property losses, such as when shoddy workmanship weakens a structure's ability to withstand high winds or storm surges.
Motor Vehicle Accidents
Thousands of motor vehicle accidents occur every year in Pasco County, according to the Florida Department of Highway Safety and Motor Vehicles (FLHSMV). Nearly all cause significant damage to the vehicles involved. Many also damage the personal property of vehicle occupants. And some even cause damage to real estate near the accident scene.
Dolman Law Group Accident Injury Lawyers, PA, can represent owners of property damaged in New Port Richey traffic crashes in claims under their own or someone else's insurance coverage seeking monetary damages for their losses. We have years of experience, for example, resisting auto insurers' attempts to underpay for the value of vehicles damaged in a collision. We can also pursue lawsuits against motorists and other parties whose dangerous conduct damaged our clients' automotive, personal, or real property.
Structure, Vehicle, and Boat Fires
Destructive fires aren't as common today as they once were, thanks to building codes focused on fire safety. And yet, the New Port Richey Fire Department still responds to dozens of fire calls at local homes and businesses annually, each holding the potential to result in severe flame, smoke, and water damage. Cars, trucks, and boats can also catch fire and (sometimes) explode, resulting in major losses for their owners and others.
Various forms of insurance usually cover most fire damage that occurs in New Port Richey. But that doesn't mean property owners will have an easy time securing payment.
At Dolman Law Group Accident Injury Lawyers, PA, we pursue claims under all manner of insurance policies to recover compensation for fire damage to structures, vehicles, boats, and other real, personal, or commercial property. Our team also aggressively pursues legal action against parties at-fault for triggering fires, such as individuals who fail to take care around flammable materials and manufacturers of defective products that catch fire far too easily.
Construction Accidents
Construction should generally improve property, not damage it. But that's not always the case. Preventable accidents and incidents on New Port Richey construction sites can lead to severe destruction of real, commercial, or personal property. Examples include the collapse of unfinished structures, damage caused by careless operation of heavy machinery, and harm to neighboring properties from dust, debris, fumes, and other construction hazards.
At Dolman Law Group Accident Injury Lawyers, PA, our team has decades of combined experience pursuing compensation for construction accidents. We're prepared to hold developers, contractors, property owners, and insurance companies accountable when a mishap on a job site inflicts significant property losses.
Theft and Vandalism
Property crimes can lead to major financial losses for property owners in New Port Richey. Robbers can empty a home of precious jewelry and valuable home electronics. Theft or vandalism at a business can mean the loss of register cash and inventory, and the potential need to close down for repairs.
The New Port Richey Police Department will do its best to apprehend perpetrators of property crimes, but an arrest and prosecution rarely result in a financial recovery on its own. Dolman Law Group Accident Injury Lawyers, PA, can handle claims on behalf of property crime victims under homeowners and commercial insurance policies. We can also pursue civil action to hold a perpetrator or other party liable for crime-related property losses.
Explosions, Toxic Releases, and Other Manmade Disasters
Though rare, manmade catastrophic events that cause mass property destruction can occur in New Port Richey, like anywhere else. Other communities in Florida have suffered the damaging impacts of, for example, tanker truck explosions, train derailments, and oil spills in the Gulf. The exact nature of these cataclysms is difficult to predict, except that they usually stem from someone's careless actions or inaction.
At Dolman Law Group Accident Injury Lawyers, PA, our attorneys know how to pursue compensation for property damage when the unthinkable happens. We have the resources and know-how to hold large businesses and insurers accountable for mass destruction events, no matter where, when, or how they happen.
What Is Not Generally Covered in New Port Richey Property Damage Cases
For many New Port Richey homeowners, standard property damage policies generally do not cover:
Flood damage. Flood damage insurance is a separate policy offered by some insurers. Additionally, the Federal Emergency Management Agency also provides federal flood damage policies.
Damage caused by lack of maintenance, such as damage from faulty electrical wiring or a pest infestation. Remember that it is your responsibility to properly maintain your home and to take reasonable precautions to protect it from damage.
Sewer backup.
Earthquakes. Note: Florida has one of the lowest risks of earthquakes in the U.S. However, it does happen from time to time. In September 2020, a magnitude 4 earthquake occurred in Escambia County on the state's border. While hundreds of people felt the quake, there were no initial reports of injuries or damage. In 2019, nine small earthquakes rattled the north end of the state.
Most mold damage claims, as mold often results from excluded events such as failure to maintain appliances, sewer backups, flooding, or anticipated conditions such as high humidity.
Sinkhole damage from flooding. Sinkholes are a common occurrence in Florida due to extensive limestone bedrock beneath the earth's surface here that is susceptible to erosion. Sinkholes commonly produce structural damages that can result in cracks in the interior or exterior walls or the driveway, fresh cracks in the foundation of the house, slanting or sinking property, fences and trees in the yard that begin to fall, and other expensive damage. Unless this damage occurs suddenly, eliminating the ability of the insured to protect the property, it is generally not covered by a standard property damage insurance policy. Florida law requires that you report sinkhole damage within two years for coverage.
Why New Port Richey Property Damage Damage Claims Are Denied
There are many reasons why an insurance company might deny a property damage claim. Some of the most common reasons insurers cite for claim denials are as follows.
Failing to File Your Claim in Time
Your insurance policy is a contract that provides both you and your insurer with certain benefits and certain requirements. One of the requirements that you have when entering into a contract for insurance policy coverage is to inform your insurer promptly if any damage occurs to an insured item. The amount of time you are given for reporting this damage to your insurer is likely listed in the fine print of your contract.
After sustaining damage or loss to your property, immediately contact your insurance company to report the damage and get the following information:
Whether your policy covers the type of damage that was sustained.
How long you have to file a claim.
Whether your claim is likely to exceed the amount of your deductible.
Whether you will need estimates for your repairs.
Your Claim Was Too Much—Or Too Little—To Cover
Most insurance policies have a deductible amount as well as a policy limit. Your deductible is the amount of damage you are personally responsible for paying before you can access your coverage. The policy limit is the maximum amount of compensation you can receive from your policy. If your claim exceeds the limit of your policy, you will likely be expected to pay the amount that exceeded the policy limit. If the amount of your damage is less than your annual deductible, you will be expected to cover the entirety of the damage on your own.
Insufficient Information
To verify that you experienced property damage and that the damage occurred in the manner in which you claimed it did, your insurance company will require certain documentation, such as photos of the damage or, if the damage was the result of theft or burglary, a police report reflecting that this was the cause of the loss you incurred. Failing to produce the documentation that is requested by your insurer as part of the investigation of your claim can result in a denial of your claim.
Coverage Lapse
Part of the contractual agreement between you and the agency that insures your property involves paying for your insurance policy. Your insurance provider should have provided information as to the amount of money you are obligated to pay each month to maintain your coverage. Failing to pay your insurance premiums can result in a lapse in your coverage and denial of a claim for damages that were incurred when your insurance coverage lapsed.
Someone Else Is Liable for the Damage
If a drunk driver missed a curve in the road and crashed through a wall in your house, while your insurance policy likely provides coverage of damage caused by vehicles, your claim will likely be denied as this type of damage is the result of someone else's reckless behavior. The expectation would be that the drunk driver's property damage liability policy would pay for the damage through a third-party claim. Your insurance policy would be a secondary source of compensation and likely would not be accessible in this circumstance until the drunk driver's policy was limited out.
You Failed to Protect Your Property From Further Damage
Many individuals who incur property damage merely file a claim and wait for information on that claim before doing anything else. Unfortunately, these are not the only required steps to obtaining benefits. You must also take reasonable steps to protect your property from further damage. An example of this reason for denial would be if you incurred roof damage, filed a claim, but then failed to tarp the roof or provide other protections for the contents inside the property that could be damaged by rain seeping through the area that was the subject of your initial claim. Often, this secondary damage will be denied.
To avoid this, make temporary repairs that will protect your property from further damage. Be sure to keep your receipts for these repairs as they can be included as part of your damage claim. If you cannot live or work at your property due to the extent of the damage, also remember to keep the receipts for your temporary accommodations, as this expense can also be reimbursed through your policy.
Your Insurance Provider Does Not Believe You
Around 10 percent of the property damage insurance losses experienced in the U.S. are the result of fraud. Because fraud is so widespread in the insurance agency, your insurer will be looking carefully for it with every damage claim. If your insurer has reason to believe that you have misrepresented how the damage to your property occurred or have provided other false information to receive a payout on your claim, it often will result in a denial.
What Are Bad Faith Insurance Practices?
Florida laws attempt to protect consumers from bad faith insurance practices. Bad faith insurance practices are an attempt by an insurer to renege on the contractual obligations it has to provide insurance coverage and to pay on valid claims promptly.
Some common bad faith practices that have caused harm to Florida property owners include:
Refusing to communicate with an insured about a damage claim promptly. In Florida, insurers must respond to attempted contact by their insured within 10 days and must begin investigating an insurance claim within two weeks. A decision on whether to accept or deny the claim must be issued within 90 days. Generally, claimants filing a larger claim on their property damage policy can expect the full 90 days to be used, as the insurance company searches for reasons to reduce the amount of the claim.
An unreasonable delay in the payment of a claim that has been approved for payment.
Misrepresenting the coverage of a policy or the benefits that will be provided to the consumer through the policy.
Requiring an unreasonable amount of documentation to decide a claim.
Failing to disclose the policy exclusions at the time in which the policy was purchased.
Services We Provide in a Property Damage Case
Contacting a lawyer isn't most people's first instinct when they sustain damage to their property in New Port Richey. Instead, more often than not, their first call is to their property insurance company to report the loss and make a claim. And sometimes that works out just fine—you can probably do without a lawyer if you're covered in full, and the insurer quickly agrees to pay the policy limits on your property loss.
But only a fraction of property loss claims go that smoothly. In many others, property owners find the path to compensation blocked by one hurdle after another. For example, their own insurance company might deny coverage on the basis that a loss wasn't covered, or wasn't as large as the property owner claims, or that some other insurer should pay the loss first. Even if their insurer plays ball, owners may also find the coverage they paid for insufficient to meet the full cost of repairing and rebuilding and that they need to pursue other avenues to be made whole.
Those are the situations where hiring Dolman Law Group Accident Injury Lawyers, PA, can make a major difference. As lawyers for accident victims, we spend our days working to obtain full compensation for losses our clients have sustained through no fault of their own.
In cases involving damage to real, commercial, or personal property, we step in and handle every aspect of securing money from:
Our clients' insurance carriers, when those companies refuse to pay or act unfairly in processing a valid claim under a policy our client purchased; and
Individuals, businesses, or entities legally liable for our client's property losses and their liability insurance companies.
The services we may provide in any given property damage case can vary widely, depending on the circumstances and our client's needs. But as a full-service law firm, we're prepared for almost any eventuality.
Our team can, for example:
Investigate the circumstances of a property loss, with the help of experts if necessary, to determine its causes and identify liable parties.
Analyze the terms of insurance policies that may cover a property loss.
Answer clients' questions and advise them on making decisions that could affect their legal or financial rights.
Prepare and submit first- or third-party insurance claims demanding payment under applicable insurance policies.
Prepare and file lawsuits against at-fault parties or insurers who are liable for our clients' property damage.
Negotiate settlements of property damage-related insurance claims and lawsuits.
Advise our clients on whether to accept or reject a settlement offer.
Go to court to prove our client's property damage claim at trial.
Collect and disburse the insurance proceeds or court-awarded damages due to our clients.
We routinely provide these and other legal services in property damage cases on a contingent fee basis. That's an arrangement under which we do our work in exchange for a percentage of any money we succeed in recovering on our client's behalf. When working on contingency, we generally do not request that our clients pay an upfront retainer or hourly rate for our services. Instead, we only get paid if we deliver results.
New Port Richey Property Damage FAQs
If you have specific questions about your New Port Richey property damage claim, contact Dolman Law Group Accident Injury Lawyers. Until you can call us:
When do I need a lawyer to handle a New Port Richey property damage claim?
A lawyer can help you at any stage of the process of claiming compensation for property damage in New Port Richey. The team at Dolman Law Group Accident Injury Lawyers, PA, offers a free consultation for people who have suffered property losses. Feel free to contact us anytime to learn about the services we might provide.
Sometimes, however, contacting a lawyer becomes especially urgent.
We strongly encourage you to contact us if:
You need help understanding whether insurance you purchased covers your property loss;
You believe someone else's insurance covers your loss, but you're not sure how to pursue a claim.
Any insurer (yours or someone else's) denies all or part of your property loss claim, even though you believe it's covered;
Any insurer (yours or someone else's) unreasonably delays or obstructs the processing of your property damage claim; or
You believe someone else's careless, reckless, or intentional actions or inaction caused your property loss.
Hiring a lawyer tends to add value in any situation involving a potential dispute over who should pay for your property loss or how much you should receive. Contact a skilled attorney immediately if you sense your New Port Richey property loss claim is heading in that direction.
What kinds of insurance might cover my property damage?
A wide variety of insurance products could supply coverage for the damage to your residential, commercial, or personal property in New Port Richey.
They include:
Auto comprehensive, collision, or liability insurance
Uninsured or underinsured motorist coverage
Boat or marine insurance
Homeowners insurance
Umbrella insurance
Federal flood insurance
General accident insurance
Commercial general liability insurance
Policies you purchased might cover your property damage. So might policies purchased by others. At Dolman Law Group Accident Injury Lawyers, PA, we work to identify every insurance policy that might pay for our client's losses so that they have the best possible shot at securing full compensation.
I carry insurance. What should I do after suffering damage to my property in New Port Richey?
If you carry insurance, the steps you take after sustaining damage to your home, business, vehicle, or other property in New Port Richey can have a significant impact on your chances of receiving full, fair compensation from your carrier. Following these tips can help keep you protected.
Document the Damage
Document the damage using your phone's video or still-image camera, if possible. Generally speaking, there's no such thing as too much visual documentation.
Capture images of the damaged property from multiple angles and degrees of detail. If it's a structure, take close-ups of damaged walls, roofing, or foundation. If it's personal property, snap a shot of it where and in the condition you found it before picking it up or moving it. If it's a vehicle, take pictures of the damage before you get it towed.
Take Steps to Avoid Further Damage
When possible, do what you reasonably can to minimize the risk of further damage to your property. For example, cover the hole a storm ripped in your roof with a tarp to keep out additional rain. In the same vein, do not drive a damaged vehicle if doing so will cause further harm to it. You can't stop all further deterioration of damaged property, but taking sensible steps to avoid unnecessary damage can help to shore up a claim for compensation.
Notify Your Insurance Carrier
If you carry insurance that may cover the loss to your property, notify your insurance carrier as soon as you can. Your policy likely requires you to do this as a condition of coverage. Once notified, your insurer will usually open a claim file and begin evaluating whether to pay your loss.
Remember, however, that your insurer will look for any reason to deny or limit the amount of your claim. Stick to the facts in any conversation with an adjuster. Don't say anything to suggest you blame yourself or an uninsured event for the property damage. Contact an experienced lawyer first if you have any questions about what to discuss with your insurance company.
Obtain Repair or Replacement Estimates
It's typically advisable to begin collecting estimates for the repair or replacement of your damaged property as soon as possible. These estimates can serve as the basis for the amount of a property damage claim under your policy.
Your insurer may suggest contractors you can use, but feel free to obtain quotes from anyone you believe is qualified to do the work or sell you replacement items. Just be sure you obtain pricing for all covered property losses so that you don't end up claiming less than you're entitled to receive.
Get Approval Before Starting Repairs or Replacing Property
If you intend for your insurance to cover repairing or replacing your property, be sure to obtain prior approval of the costs from your insurer. Acting before you have insurance sign-off can leave you exposed to the financial consequences of your carrier denying part or all of your claim.
Contact a Lawyer to Discuss Your Options
At any point in the process above, you should feel free to contact an experienced New Port Richey property damage lawyer, like the team at Dolman Law Group Accident Injury Lawyers, PA, for a free consultation about your legal rights.
Our skilled attorneys can review your insurance policy and explain your coverage. We can also evaluate the circumstances of your loss to determine if other parties and their insurers have liability for your loss. And if you encounter resistance to your claim from anyone (your insurer, an at-fault party, or someone else), our lawyers can take over and handle the process of pursuing full compensation on your behalf.
I don't carry any (or enough) insurance to cover my New Port Richey property damage. Can I still receive compensation?
Yes, it's possible. You don't have to carry insurance to have the right to claim compensation for your property damage in New Port Richey. Many property losses happen under circumstances that obligate other individuals or entities to pay your repair or replacement costs.
For example:
If you are covered as a third-party beneficiary under a property or liability insurance policy purchased by someone else;
If someone's wrongful decisions, actions, or inaction caused the incident that damaged your property.
If you qualify for public or private disaster recovery assistance.
The most reliable way to explore your options for tapping into these payment sources—especially the first two—is to connect with an experienced New Port Richey property damage attorney as soon as possible. Depending on what happened, you may be able to claim full compensation for your loss, even if you don't carry any insurance of your own.
Am I stuck with the settlement an insurance company offers for my property damage claim, even if it's less than I need?
Not necessarily. Insurance companies save money if you take a low settlement, so they'll often offer you less than you deserve. What they don't tell you, however, is that most initial offers are open to negotiation, and hiring a skilled property damage lawyer could unlock more compensation.
This rule applies to any insurance company, but it's especially applicable to situations where you have the right to claim under someone else's property damage liability policy. Liability insurers have little incentive to treat you fairly since you're not their customer. If someone else's insurance company directly offers you a settlement for your New Port Richey property loss, it's virtually guaranteed to fall short of the amount you have the right to claim. Contact us at Dolman Law Group Accident Injury Lawyers, PA, to learn more.
How long does a property damage claim take in New Port Richey?
The amount of time it might take to receive compensation for your property loss in New Port Richey can vary.
Numerous factors affect the timeline for a claim, including:
The type of property involved
The amount of your loss
The circumstances surrounding the loss, including whether other property owners were also affected
The existence of any dispute about insurance coverage
The need to pursue a lawsuit to secure compensation
If insurance covers any portion of your property damage, Florida law requires the insurer to approve or deny your claim within 90 days of receiving it in most circumstances. So, an open-and-shut property loss insurance claim should only take up to about three months. But many property loss claims aren't open-and-shut. If an insurer denies a claim or if you need to sue to recover a loss, the timeline can stretch longer.
You often don't control the factors that dictate how long it takes to resolve your property loss claim. But you can choose when to connect with an experienced property damage attorney. The sooner you take that critical step, the sooner your claim can begin moving toward resolution.
What compensation can I get if I sue for property damage compensation?
If someone else's wrongful decisions or actions caused damage to your residential, commercial, or personal property in New Port Richey, you may have the right to sue for monetary damages.
Florida law generally permits you to seek compensation for all property-related losses you've suffered, which may include:
The cost of repairing or replacing your damaged property.
The diminution in the fair market value of your damaged property.
The sentimental value of your damaged property.
Clean-up and remediation costs.
Expenses you've incurred due to loss of use of your property, such as costs of temporary relocation or interruption of your business.
In cases involving extreme misconduct, such as intentional destruction of your property, a court may order the at-fault party to pay additional punitive damages as punishment. The most reliable way to learn about the types and amounts of compensation you could recover by pursuing a lawsuit is to speak with an experienced New Port Richey property damage lawyer.
If I sue for property damage compensation, will I have to testify in court?
Probably not. Most property damage lawsuits we handle at Dolman Law Group Accident Injury Lawyers, PA, settle out of court before trial. A settlement is an agreement to resolve a legal dispute. New Port Richey property damage cases frequently settle because the losses are quantifiable, and the parties prefer the certainty and efficiency of an agreement over the uncertainty and effort of a trial.
Therefore, it's usually a good bet that you won't end up testifying in a property damage trial. You may, however, have to give sworn testimony in an interview with a defense lawyer called a deposition. But don't worry. With a team of skilled attorneys, you'll be prepared for that interview and well-protected from defense tactics.
And, of course, some property damage cases end up in courtrooms. It's difficult to predict at the outset of a case whether that might happen. That's why, at Dolman Law Group Accident Injury Lawyers, PA, we prepare every property damage case as if it were a court case. That way, no matter what direction a case takes, we're ready to put our client in the best possible position to receive fair compensation.
How Our New Port Richey Property Damage Attorneys Can Help You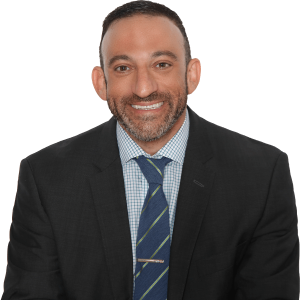 Just as with any other business, insurance companies must conduct their business with good faith and bearing the best interests of their customers in mind. While many of these companies do that, others create confusion and despair for claimants. If you have filed a property damage claim that has not received the consideration you would expect, an experienced property damage attorney from Dolman Law Group can help.
Some of the services we provide for property owners include:
A thorough examination of your insurance policy to ensure that your policy covers your claim.
Contact with the insurance company to determine why communication has lapsed and encourage timely consideration of your claim.
An attempt to negotiate a settlement on your claim with your insurance provider.
If necessary, a bad faith insurance lawsuit against your insurer for failing to communicate with you about your policy coverage or your claim, or failing to provide timely payment on a valid claim.
Florida allows those who have been the subject of bad faith insurance practices to file a lawsuit against their insurer within five years of when the bad faith practice occurred. Through this legal claim filed in civil court, you can pursue damages that include the initial cost of the claim plus interest for the time over the required statutory evaluation and payment deadlines.
Contact a Skilled New Port Richey Property Damage Lawyer Today
You deserve compensation for damage to your real estate or personal property in New Port Richey. Insurance may cover your losses, but that doesn't mean you can count on receiving full, fair, or prompt payment. Many property owners can benefit from hiring a skilled property damage attorney to handle their claims.
Dolman Law Group Accident Injury Lawyers, PA, has years of experience fighting to secure compensation for property owners throughout Florida. Contact us today to learn about your rights after sustaining damage to your property in New Port Richey.
---
Dolman Law Group Accident Injury Lawyers, PA - New Port Richey Office
5924 Main St
New Port Richey, FL 34652
(727) 477-9660