Disasters rarely come with an adequate forewarning to protect your property. You may have time to prepare for an oncoming hurricane or tropical storm, but no warning at all for fires or vandalism. When property damage strikes, you generally rely on your property insurance company to cover the cost of repairs and ensure that you have the help you need, including financial compensation for other expenses that may go along with the loss of the use of your property.
Unfortunately, the insurance company may not make your property damage claim as easy as you hope. Sometimes, you may have to fight with the insurance company to get reasonable compensation for the damages to your property, which can result in increased frustration and stress. Worse, it can leave you without the necessary funds to take care of repairs.
If you suffered property damage in Fort Lauderdale, Dolman Law Group Accident Injury Lawyers, PA, can help. Contact our Fort Lauderdale property damage lawyers for your case evaluation.
Get the Help You Need to Manage Fort Lauderdale Property Damage Claims
Property damage claims may prove unexpectedly complicated. You may assume that your insurance company will quickly process your claim and give you a fair offer for the damages you sustained. You have insurance coverage and keep it updated. You followed the proper steps to fill out your claim.
Unfortunately, that does not mean that the insurance company will automatically provide the compensation you deserve. We can offer considerable assistance at Dolman Law Group Accident Injury Lawyers, PA, as you move forward with a property damage claim and learn more about your rights.
We Start by Listening to You as You Share Information About Your Losses.
When you face serious damage to your property, it can cause immense devastation. Every claim looks a little different, not just because of differences in your property but because of the impact it may have on you and your family.
At Dolman Law Group Accident Injury Lawyers, PA, we understand the difficulty that can go along with serious property losses, and we know how important it feels to know that someone hears you. We listen carefully to all our clients to help us better assess their needs, including how to best approach a property damage claim.
We Fight Aggressively to Help Our Clients Receive Reasonable Compensation for the Property Damage They Sustained.
For many lawyers, getting a settlement ends the need to move forward with a claim. At Dolman Law Group Accident Injury Lawyers, PA, however, we understand the immense financial and otherwise challenges that can accompany damaged property. We want to help our clients get the full compensation they deserve.
We can help resolve issues with the insurance companies, so they do not get away with ignoring the terms of their policies or failing to provide their clients with the compensation laid out in that policy in the event of a damaging event.
We Help Our Clients Access Legal Support More Easily.
Getting legal support for your property damage claim can prove essential to getting the help and support you need to move forward with repairs to your property. At Dolman Law Group Accident Injury Lawyers, PA, we understand how difficult it can prove to get the legal help you need, and we aim to make that process as seamless as possible for our clients.
With offices on both Florida coasts, we make our services and locations as accessible to our clients as possible. We also start with a free consultation to help you understand your rights following severe property damage, which may make it easier for you to get an idea of what help you may need in the future.
Did you suffer severe property damage? Do you need help filing your insurance claim? Contact Dolman Law Group Accident Injury Lawyers, PA, at (754) 208-1130 to learn more about your rights.
What Is Normally Covered in a Fort Lauderdale Property Damage Insurance Policy
Standard insurance policies in Florida cover a wide variety of different types of damage, such as:
Damage caused by fire, smoke, or explosions.
Lightning damage.
Damage resulting from heavy winds or hail.
Damage caused by theft, vandalism, or criminal mischief. Note that while your standard policy will generally cover damage resulting from criminal acts, you will generally be required to submit a copy of the police report when you file the claim as proof that this was the cause of the damage.
Damage to your property resulting from aircraft or vehicles.
Damage resulting from a tree falling on your house or property.
Common Exclusions in a Fort Lauderdale Property Damage Insurance Policy
There is a lot of misconception about the things that insurance companies are required to cover. In fact, a survey conducted by the National Association of Insurance Commissioners noted that around one-third of homeowners in the U.S. believe that their standard insurance policy covers flood damage, and more than half thought that their own property damage policies would cover damage caused by a water main break.
Standard insurance policies routinely exclude common perils experienced by property owners, such as:
Flood damage: Flood damage is a separate policy that many insurance companies do not even offer. Flood damage policies can be purchased through the Federal Emergency Management Agency for those who cannot obtain this coverage from their private insurer.
Mold: Mold damage is sometimes covered by a standard homeowners insurance policy if another covered condition resulted in the mold. However, mold claims resulting from flooding, a water leak, or high humidity generally are not covered.
Lack of maintenance: Many property owners are surprised when their claims for certain conditions arising from their own failure to adequately maintain their property are denied. Common damage caused by a failure to maintain the property includes pest infestations, worn-out plumbing, or damage caused by faulty electrical wiring.
Sewer backup: Damage caused by sewer backups is sometimes covered through an endorsement to the policy or as a separate policy.
Termite Damage: Termites can chew through everything from support beams to even your furniture. Termites are a real and costly threat to Fort Lauderdale homes but most standard insurance policies contain language that excludes coverage of this source of damage.
Beware of Common Insurance Scams
You would think that filing a claim on your property insurance policy would be a simple, straightforward process. In many cases, it is. However, in addition to bad faith practices by your insurance company or not understanding what your policy coverage includes, common scams that companies use to get a piece of the insurance policy pie also create difficulties.
Some common scams that can affect your ability to obtain coverage for your property damage include:
Fly-by-night contractors. After any sort of natural disaster, they're out in full force, knocking on doors and trying to drum up business. Many individuals fall prey to fly-by-night contractors—many of whom are unlicensed and have no intention of actually repairing your property. You are encouraged to remember that reputable companies generally don't have to go knocking on doors to drum up business. Always ensure that the company you have hired to make repairs on your home is one that has been recommended by a friend or family member, is properly licensed to do the work, and does not perform work until after the insurance adjuster has come to review the damage. You should also make sure that you have the scope of the work to be performed in writing, do not pay cash for the work, and never agree to pay the entire amount of the job upfront. Payments should be staggered and made based on the phase of work that has been completed.
Assignment of benefits. Some contractors will insist that you complete an assignment of benefits so that they can communicate directly with your insurance company. Beware of doing this. It can prevent you from communicating with your insurance company, and can allow contractors to receive payments and access your insurance benefits without consulting you. If something your contractor did results in a claim denial and you assigned your insurance benefits to that contractor, you often will have little recourse with your insurance company, but might pursue a claim against your contractor.
Independent adjusters. Independent adjusters are also out in full force after a natural disaster, promising to be "on your side" and to offer an estimate of your damages that is separate from the work of your insurance company's adjuster. Many of these adjusters are not properly licensed as required in Florida and—regardless of what they say—having an independent adjuster will not result in your claim being paid faster.
These common insurance scams often add stress to the process of filing a legitimate claim and result in increased premiums for everyone. In addition, you can face severe financial consequences including being on-the-hook for paying for shoddy repair work, or your policy can even be dropped by your insurance company under the belief that you were in on the fraud.
Common Reasons Why Fort Lauderdale Property Damage Claims Are Denied
Make no mistake about it, insurance companies are in the business to make money. Part of the way they do this is by avoiding having to pay out on high dollar claims. The insurance company can deny a property damage claim for many reasons. Some of these reasons are legitimate, while others are not.
Some of the most common excuses an insurer uses to deny a claim include:
The policy does not cover what caused the damage. A very unfortunate example of this would be if you seek to obtain compensation for flood damage that resulted from a hurricane. While hurricane damage is generally covered by a standard insurance policy, damage caused by flooding is not. Insurance companies will sometimes play games with semantics, looking for ways that the claim falls into an exclusion rather than into a standard coverage provided by your policy.
You failed to file your claim in time. Your policy contract provides a deadline as to how long you have to file a claim after property damage. If you fail to file within this deadline, your claim will likely be denied.
You failed to pay your premiums, causing your insurance policy to lapse.
The insurance company believes you made false statements about how the damage occurred or exaggerated the damage that was sustained in an attempt to get more money on your claim.
You failed to provide the required documentation, such as photos, that prove your claim.
An excluded event caused the damage, such as flood damage or damage resulting from a sewer backup.
The property damage exceeds the limits of your policy or does not exceed the amount of your deductible.
You negligently maintained property features such as electrical wiring or your heating system and the property damage you incurred resulted from your negligence rather than from a covered event.
What You Must Do When Filing a Fort Lauderdale Property Damage Claim
Just as there are requirements for the insurance company, you agreed to certain conditions when you entered into a contractual agreement for your insurance policy as well.
When it comes to filing a claim on your policy, you may need to:
Provide a notice of loss when you have sustained damage to insured property, even if you do not wish to file a claim for coverage of that loss. Your policy literature or contract should contain a deadline for informing your insurance company of losses. If you fail to meet that notification deadline, your insurance company can deny your claim.
Protect your property from further damage. Most property insurance policies have a clause that notes that the insurer will not be responsible for damages that result from failure to ensure that additional damage will not be created by the property being left to the elements. An example of this would be if you filed a claim for roof damage and then failed to tarp or otherwise protect the area, which allowed rain to seep into your home and cause damage to the contents inside.
Provide an itemized list of the damages as well as submit proof of the damage, such as photos.
What Are Bad Faith Insurance Practices in Fort Lauderdale Property Damage Cases?
When an insurance company fails to provide the services they are contractually obligated to provide to their insured, this is considered bad faith insurance practices.
In Fort Lauderdale, bad faith insurance practices include:
Failing to settle claims that could and should have been settled, had the insurer been acting in the best interests of the claimant.
Making claims payments to the insured without providing a statement as to the policy under which the payment is being made.
Failing to promptly investigate or make a decision on a claim. Insurance companies must respond to all requests for communication from their insured within 10 days of that request being made. They must begin investigating a claim within 14 days after the submission of that claim and must decide the claim within 90 days.
If an insured wants to file a bad faith insurance practice lawsuit against the insurer, the insurer must be given notice of the insured's intent to file the lawsuit and must be allowed 60 days in which to remedy the situation before the legal claim can proceed.
Fort Lauderdale Property Damage Claim FAQ
Do you have questions about the property damage you sustained in Fort Lauderdale and how you can pursue compensation? Dolman Law Group Accident Injury Lawyers, PA, can help answer individual questions about your claim.
When Should I Contact a Lawyer Following Property Damage In Fort Lauderdale?
Some property damage claims can progress smoothly, like an average vehicle accident with no outstanding damage or injuries. You may find it relatively easy to submit a damage claim to your insurance company, receive an evaluation of the damage to your property, and get compensation for the losses you have sustained.
In other cases, however, you may find it much more difficult to get the insurance company to offer a reasonable settlement for the property damage you sustained. You might even end up having to fight to get the insurance company to pay out for the property damage at all.
Under several circumstances, you may need to call a property damage lawyer to help you manage your claim.
The insurance company denies your property damage claim.
Having a property damage claim denied can feel catastrophic. You may have substantial damage because of the incident, and you cannot afford to fix it on your own. If the insurance company denies your claim, what will you do next? A lawyer can help you determine whether the insurance company has the right to deny your claim and, in many cases, how to work with the insurance company to get the compensation you deserve.
You get a low settlement offer from the insurance company that does not provide you with fair compensation for what it will cost to repair the damages to your property.
A low settlement offer may prevent you from taking care of all the damage to your property. In many cases, it can mean that you cannot move back into your home or start using your vehicle again. If the insurance company offers a low settlement for your Fort Lauderdale property insurance claim, you may need to contact a lawyer to discuss your insurance policy and your right to compensation.
The insurance company does not respond to you promptly.
Sometimes, you may find that the insurance company does not seem to want to respond to any communications about your claim. Under Florida law, the insurance company must acknowledge receipt of the claim within 14 days. Furthermore, the insurance company may have a maximum of 90 days after receiving a claim to either pay or deny a portion of the claim unless the failure to pay occurs because of issues outside the insurance company's control, like a slow investigation.
If you have trouble getting the insurance company to answer your claim, working with a lawyer may make it easier to get in touch with your insurance company and get answers to your questions.
Why Might the Insurance Company Deny My Property Damage Claim in Fort Lauderdale?
Insurance companies may choose to deny claims for several reasons.
You did not fill out paperwork related to the claim correctly.
In some cases, your insurance company may require you to jump through hoops to fill out paperwork according to the company's exact specifications. You may need to include a lot of details about the damage to your property and its overall value. By working with a lawyer, you can often get the paperwork filled out in greater detail, which may help streamline the claim process.
The insurance company finds that damage occurred due to a non-covered reason.
Many insurance policies will include exceptions under which the company will not cover the damage to your property. For example, unless you carry a specific flood insurance rider, your insurance policy may not cover the cost of flood damage to your home. A lawyer can help you review your insurance policy to determine what type of coverage you have and what events qualify under that coverage.
Furthermore, in many cases, a lawyer can help you find coverage for the damage to your property, or a portion of the damage to your property, based on the terms laid out by the insurance policy.
The insurance company wants more documentation of the damages.
In many cases, the insurance company may want substantial documentation of any damages to your property before you start making repairs. While you can take steps to protect against further damage—and, in fact, the insurance company may deny compensation for preventable damage because you chose not to take those steps—you should not begin the repair process until you understand the terms laid out by your insurance company and what coverage you will have. The insurance company may need to return and take further photos or take a closer look at the property before issuing compensation.
The insurance company claims you have made fraudulent or suspicious claims.
When you put together a report regarding the damage to your property, you should include all details of that damage, including any personal effects, electronics, and appliances damaged by the event. In some cases, however, the insurance company may note that you failed to provide sufficient evidence or that your claim seems to include damages that the incident should not have caused. A lawyer can help establish proof of the damage you sustained due to the incident and show that you deserve compensation.
You failed to file a property damage claim in time.
Florida law allows four years from the date of an incident for you to file a claim for property damage. However, as time runs on after a damaging incident, it can cause even more damage to your property. Your insurance company may also have internal timelines, defined by your policy, for when you need to file a claim.
If you find yourself facing a claim denial, you may need to work with a lawyer to help establish more clearly what damages you sustained and why your insurance company should cover those damages.
What Should I Do if My Fort Lauderdale Home Suffers Damage in a Tropical Storm or Hurricane?
With a tropical storm or hurricane approaching, you may do everything you can to protect your home. Sometimes, you may choose to hunker down and remain in your home, especially if you do not get an adequate warning about the storm's approach. In other cases, you may evacuate while waiting for the storm to settle.
The storm ends. The wind quiets.
Now, you have to inspect the damage to your property. If you discover property damage, how should you handle it?
Take photos of all damage to the property.
Take pictures of everything. Document the damage to the exterior of your home and the interior. Show pictures of damaged lawn furniture you could not secure against the storm or damage to trees outside your building. Your documentation efforts can help establish the damages and, as a result, what compensation you may deserve for that damage.
Take any steps necessary to prevent future damage.
If you can take steps to prevent further damage to your property, including putting up tarps to help keep out further weather or boarding up damaged areas of the property, you will need to take those steps to get the full compensation you deserve from a property damage claim. If, on the other hand, you fail to take care of those damages, the insurance company may refuse to cover the cost of any repairs associated with those challenges.
Contact your insurance company.
Let your insurance company know about the damage to your property and get advice about what steps you may need to take to file your claim. Remember that many of your neighbors may have to deal with the same property damage you have experienced after a hurricane or tropical storm. You may find yourself waiting for some time to get answers from the insurance company as it deals with the excess calls often brought on by natural disasters.
Conduct an inventory of your possessions and what damage they suffered.
As you go through the property, note any specific types of damage. For example, you might need to note broken windows, damaged appliances, or roof damage from the storm. In cases where the hurricane or tropical storm caused substantial flooding, you may need to show how those floodwaters rose in the house, damaging furniture, artwork, and valuable possessions.
Ask an attorney if you have any questions about your coverage or rights.
In many cases, an attorney can provide you with essential insights about the coverage offered by your policy. That information can help you negotiate with the insurance company. An attorney can also help you appeal a claim denial or fight a low settlement offer.
Can I Trust the Insurance Adjuster Who Handles My Fort Lauderdale Property Damage Claim?
Your insurance adjuster may provide you with a wealth of information about how to move forward with a property damage claim, especially after a major event. Keep in mind, however, that the insurance adjuster works for the insurance company and must keep the insurance company's best interests in mind.
The adjuster may not, for example, provide you with a full assessment of all the coverage you may have while taking care of repairs to your property, including things like a living expense stipend that may cover the cost of alternative lodging while you take care of repairs to an unlivable property. Contact a Fort Lauderdale property damage lawyer if you have questions about your coverage or feel that the adjuster may have provided inaccurate information.
Does Every Property Damage Claim in Fort Lauderdale End up Going Badly?
Some insurance claims progress quite smoothly. You took out insurance on your property to protect yourself in the event of an accident or natural disaster. In a best-case scenario, the insurance company will provide you with the help you need to take care of those repairs. In many cases, however, those claims may not go according to plan. When they do, you may need a property damage lawyer to help.
What Happens if I Do Not Have Enough Insurance to Cover the Cost of Repairs to My Fort Lauderdale Home?
Many people, especially in light of increasing real estate prices, do not have adequate insurance coverage to cover the full cost of repairs to their homes. They may not realize that they do not have that essential coverage until an incident occurs. If you do not have adequate insurance to cover the cost of repairs to your Fort Lauderdale home, you may need to make arrangements to cover the additional expense yourself.
However, before looking for financing options, have a lawyer review your policy. Sometimes, your policy may offer more coverage than your insurance company admits upfront. Talk to a lawyer at Dolman Law Group Accident Injury Lawyers to learn how to move forward in the best way possible for you and your family.
Let Dolman Law Group Help With Your Fort Lauderdale Property Damage Claim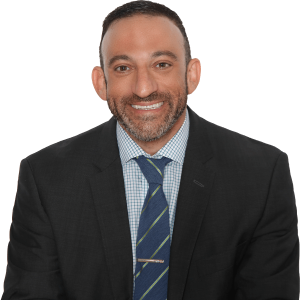 Property insurance often includes wording that is difficult to understand and fine-print clauses that the insured are unaware of.
If you are having difficulty getting payment on your property damage claim, a Fort Lauderdale property damage attorney can:
Carefully review your claim to determine if the insurer provided a valid reason for your coverage denial.
Negotiate your claim with the insurance company to convince them to pay out your claim or to offer a settlement.
Ensure that your insurance company has all of the evidence necessary to prove—and ultimately approve—your claim.
File a bad faith insurance lawsuit if the insurance company has acted in bad faith. Here, you must prove the company acted in bad faith. By doing so, you can recover the cost of your claim, interest on the claim amount, and other damages as applicable in your case.
Let our experienced property damage lawyers help you understand your legal options for dealing with a delayed or denied insurance claim. With offices across both Florida coasts, you can easily reach Dolman Law Group at 833-552-7274 or by contacting us online.
---
Fort Lauderdale Office
150 E Davie Blvd Suite 201-2
Fort Lauderdale, FL 33316
Phone: (754) 208-1130