When you purchased property, you intended to put down roots and invest in its future. When a flood occurs, through either man-made or natural disasters, it threatens your stability and comfort. If you're a homeowner, flood damage can be an even more distressing experience. You don't have the luxury of just moving out.
Dolman Law Group Accident Injury Lawyers, PA helps people like you recoup damages following a flood. If you're having a hard time getting fairly compensated by the liable insurer, a flood damage lawyer from our firm can advocate for what you need. We know the law, and we know insurance companies. Call us today to explore your options.
We Offer Free Consultations to Flood Damage Claimants
Right now, you may have endless questions about your claim's potential. That's why the team at Dolman Law Group Accident Injury Lawyers, PA offers free case reviews. During our conversation, we want to hear about the extent of your property's damage and whether you've filed a claim. We also want to know how we can guide you through this challenging time.
There is no obligation to partner with us when you call. This is simply a no-strings-attached conversation where we can discuss your situation.
Our Flood Damage Attorneys Handle the Insurance Claims Process
Your dream of owning property likely did not include flood damage. But that's why you purchased insurance in the first place: to plan for the unexpected.
We want to advocate for you if:
You are beginning the insurance claims process and don't understand how to move forward.
You have concerns about the liable insurance company treating you fairly.
The insurance company denied your claim.
The insurance company offered a lower settlement than you need.
The insurance company is employing bad faith insurance practices to derail your case.
Whether you own residential, commercial, or industrial property, you deserve the coverage you paid for. We want to learn your story. That's why Dolman Law Group Accident Injury Lawyers, PA offers complimentary case reviews. As noted, we can discuss your situation, including the extent of your property's damage and your expectations for our partnership.
We Help Property Owners Following These Flood-Related Incidents
Flooding most commonly occurs after a variety of natural disasters and events, but it can result from the failure of man-made structures, as well.
A flood damage insurance claim lawyer at our law firm can take your case if you have damage stemming from:
A hurricane or tropical storm. Hurricanes and other tropical storms produce massive amounts of rain that can lead to flooding in coastal areas. Floods can range from six to 12 inches. Those directly on the coast are more likely to sustain water damage. Yet, recent studies indicate that inland flooding can also happen.
Heavy rain. Even areas where there is no threat of a tropical storm experience rains heavy enough to cause flooding. Thunderstorms that linger over a particular area are one cause.
Storm surges. The biggest threat of a hurricane comes from storm surges, which are abnormal rises in seawater levels. This can happen when hurricane winds force water onto the shore. A storm surge can reach 20 feet or higher in some cases.
Flash floods. A large amount of rainfall in a short period is called a flash flood. It happens when rain pours down faster than the ground can absorb it. It can also happen when rain water causes bodies of water to overflow their usual capacity and spill out into dry areas, flooding the area quickly.
Broken dams and breached levees. When the man-made or natural structures that hold water back fail, a devastating flood occurs. Dams hold large bodies of water back. If the dam breaks, tons of gallons of water could cause a flood without warning. Levees are man-made or natural sediment walls alongside rivers or streams to prevent flooding onto the adjacent land. When a levee fails, unrestricted water can wreak havoc.
This isn't an exhaustive list of situations we help flood damage claimants with. We also help those who have suffered property damage from melting ice and other wintertime hazards.
No matter the cause of your property damage, if you have coverage, you deserve reimbursement. We can go head-to-head with the insurance company and advocate for what you deserve.
Our Flood Damage Claims Lawyers Commit to Getting Results
When you work with a flood damage insurance lawyer at our firm, you should feel confident in our commitment to achieving results. Here's what you should know when we take on your case:
We Are Passionate About Litigation
Our legal team delivers more than just lip service. While other TV and billboard law firms delegate work to their assistants, we get in the trenches with our clients.
Your flood insurance attorney isn't here to squeeze a small settlement out of your case and then move on to the next one. We are trial lawyers and litigators with years of experience pushing back against uncooperative insurers.
Award-winning and board-certified trial attorney Stanley Gipe leads our litigation department. With his expert leadership guiding our legal teams, our flood damage attorneys aren't afraid to go to trial. Our tenacity levels the playing field with insurance companies. We make it clear to insurers that if they don't adequately pay out your flood insurance claim, they'll see us in court.
We Focus on Providing Quality Legal Service
When you turn to our flood damage law firm, you're more than a case number. You're a property owner who needs reimbursement. We're dedicated to thoroughly investigating the flood on your property, diligently calculating the financial losses you've suffered, and fighting for the maximum insurance payout you deserve.
We don't take on a large volume of cases to make a profit off minor settlements. That business model leaves clients angry, disappointed, and exploited. Worse, they are left struggling to find a way to save their homes and businesses from increasing mold, wood rot, and pest problems.
Our property damage law firm concentrates on providing personal service to ensure you have a positive experience working with us. It's the reason we give you the direct phone number of the attorney handling your case. That way, you can contact us at any time with your questions and concerns.
We Have the Resources to Stand up to Big Insurance Companies
Insurance companies have a wealth of resources when it comes to combating flood damage claims. At the same time, they don't want to spend money. They train adjusters on techniques to save on every claim. A claimant with strong representation threatens insurance companies' bottom line.
Our legal resources comprise investigators, expert field consultants, and litigators who seek justice. This network lets us combat insurance companies that don't process claims in good faith. We aim to do everything possible to resolve your flood damage claim and recoup the damages you need.
We Protect People From Bad Faith Insurance Practices
Most states have laws regulating how insurance companies must treat policyholders. Yet, not all insurers follow these regulations. You wouldn't believe some of the tactics we've seen insurers employ, from claiming to lose emails to denying perfectly valid claims.
You may find yourself combating bad faith insurance practices if:
You never deal with the same claims adjuster or insurance representative.
The insurer pressures you into accepting a low settlement.
The insurer denies coverage that's clearly outlined in writing.
The insurance company fails to respond to your inquiries.
The insurer threatens to drop you as a policyholder without paying for your losses.
You have enough on your plate after sustaining property damage in a flood. Our team can manage all of your claim-related matters while you focus on rebuilding.
We Have Countless Five-Star Reviews From People in Your Situation
We believe that our commitment to client satisfaction speaks for itself in our many five-star reviews. We aim to seek the best possible outcome for each case we manage—even cases other law firms have turned away.
When you read our testimonials, we hope that you'll feel confident about our legal insights. Our firm intends to do everything possible to make the claims process simple.
Our Flood Damage Attorneys Hold Insurance Companies Accountable
Many states have laws regulating how insurance companies must treat claimants.
The insurance company generally must:
Investigate your claim within a certain period
Process your claim and make a decision to approve or deny your claim within a specified period
Pay out a proper settlement amount based on your losses
Provide accurate and honest information about your policy, its procedures, and the law pertaining to claims
Refrain from bad faith insurance practices
Offer consistent communication when processing your claim
Provide the coverage you have paid for
If the insurance company violates its obligations, you can turn to Dolman Law Group Accident Injury Lawyers, PA for legal support. Nearly two decades of battling insurance companies have given us insight into their standard practices and money-saving tactics.
We can help protect your interests when filing an insurance claim by:
Blocking Low Settlements
Insurance adjusters may throw out lowball settlement offers and justify them by contesting certain aspects of your claim. They may also apply a stricter interpretation to your policy than what is actually called for. In any case, if the insurer undervalues your flood insurance claim, your lawyer can push back and demand a fair settlement.
We do this by understanding the cost of your covered losses and advocating for what's included in your policy.
Reviewing Your Flood Insurance Policy
Your legal representative can scrutinize your flood insurance policy to ensure your insurer deals fairly with your claim. We can search for loopholes, explain any exclusions, and apply the law to our interpretation of the policy. We aim to have an accurate and complete understanding of your covered losses. That way, we can negotiate for compensation.
Managing All Communications With the Insurance Company
Managing communications with the insurance company can get exhausting. You may constantly find yourself answering emails and having long, drawn-out phone calls. This is where Dolman Law Group Accident Injury Lawyers, PA lends a helping hand. We can manage all the communications required to complete your case. That way, you don't feel pressured to accept a low settlement offer—or face other bullying tactics.
Appealing Claim Denials
If the insurer denies your flood damage claim, our team can appeal the decision as swiftly as we can. If you or the insurance adjuster made an error, there may be a simple solution. If the denial stems from something more in-depth, we can handle that, as well.
Perhaps the insurance company needed further validation of your losses. In that case, our legal team can investigate your claim, compile financial documentation, and utilize appraisers or public adjusters who can support your case with their expertise.
Suing the Insurance Company for Bad Faith
When insurance companies choose not to adjust claims properly under the law, they should face legal consequences. Insurers have a legal obligation to handle claims in a timely and reasonable fashion.
The law demands that they also be straightforward and truthful with policyholders about the provisions of their policies and how they apply. If your insurance provider acts contrary to those standards, our flood damage lawyers can file a lawsuit for breach of contract or bad faith.
You May Have Flood Damage Coverage for These Losses
Per the National Flood Insurance Program (NFIP), flood insurance generally offers building coverage and content coverage. Building coverage applies to damage to physical structures. Content coverage applies to damaged items within certain structures.
What Does Building Coverage Specifically Cover?
The following damage falls under building coverage:
Electrical systems
Plumbing systems
Furnaces and water heaters
Built-in appliances, such as dishwashers, stoves, and refrigerators
Carpeted flooring
Cabinets
Paneling
Window blinds
Foundation walls, anchorage systems, and staircases
Detached garages
Fuel tanks
Well water tanks and pumps
Solar energy equipment
What Does Content Coverage Specifically Cover?
Content coverage applies to:
Personal belongings (clothing, furniture, electronics, etc.)
Curtains
Washers and dryers
Air conditioners
Microwave ovens and other countertop appliances
Carpets not included in building coverage (e.g., carpet installed over wood floors)
High-price items up to a certain amount, depending on the liable policy's limits
Ultimately, your covered losses depend on the type of policy you purchased. In some cases, the more you pay each month in premiums, the more losses you have covered. Our team can review your policy and explain your financial recovery options.
Reasons Why the Insurance Company Would Deny Your Flood Damage Claim
Insurance companies must give reasons for denied claims. This allows you to respond and address the reason for the denial. An insurance company may lowball or deny your claim if:
It Claims You Didn't Prevent Mold or Mildew Growth
You must take reasonable measures to prevent mold or mildew growth following flood damage. This may involve installing a dehumidifier, boarding up windows, or contacting a mold remediation specialist. If you file a claim for flood-related mold or mildew, the insurer may claim you didn't take steps to avoid it. Our team can evaluate your situation and assert that you did everything possible to avoid post-flood damage to your property.
Your Property's Damage Is Unrelated to the Flood
The insurance company may contest your claim, asserting an event unrelated to the flood caused your property's damage. It may use this assertion as the basis of your claim's denial.
Our team must use evidence to draw a clear connection between the flood and your property's damage. This involves using "before and after" photos, video footage, and other forms of documentation. The more evidence we have, the clearer a connection we can make between your covered losses and the flood.
The Insurer Claims You Missed the Filing Deadline
Some insurance policies don't clearly outline when claimants should notify the insurer. This is intentional on the insurer's part. It hopes that by filing your claim outside the applicable deadline, it can deny your claim and pocket your premiums.
Our team speaks legalese. When we evaluate your insurance policy, we know how to parse through complicated jargon to determine your claim's filing deadline. Then, we can preserve your right to compensation using a customized legal strategy.
The Insurer Says You Didn't Mitigate the Damage
If the flood happened in a matter of seconds, you likely didn't have a chance to secure the property from damage. Yet, when natural disasters form days in advance, insurers expect you to protect your property from harm.
The Federal Emergency Management Agency (FEMA) notes that some of these measures include installing rain barrels, placing certain items indoors, and sealing the home's foundation. If the insurer claims that you didn't take these measures, we can assert that you did everything possible to minimize the flood's effect on your property.
There are endless reasons why the insurance company may deny or contest your claim. Yet, your flood insurance attorneys can fight for the coverage you paid for. We can counteract any allegations that complicate matters.
What Should I Do After My Property Sustains Flood Damage?
As you consider legal representation, you may have questions about your next steps. The following measures could promote your claim's outcome:
Mitigate Further Damage
Even if days have passed since the flood, you can still prevent your property's damage from worsening. For instance, you can prevent mold damage by putting a dehumidifier in damp areas. You can also prevent infestations by caulking holes in the structure's foundation and getting rodent traps.
Notify Your Insurance Company Immediately
You should tell the insurance company about your property's damage as soon as possible—even if you're unsure about filing a claim. By promptly notifying the insurer, you make a firm connection between your property's damage and the flood. You also prevent any deadlines from expiring on your claim.
Refrain From Giving a Recorded Statement
The insurance company may ask for a recorded statement about the flood. Here, a representative will ask questions, and you'll give answers. Yet, anything you share could hurt your claim's progression. This isn't an opportunity to share your story; this is the adjuster's opportunity to contest your case.
You do not have to give a recorded statement. When you partner with Dolman Law Group Accident Injury Lawyers, PA, our team manages all insurance-related communications.
Document Your Losses
You want coverage for each of your flood damage-related losses. To get what you need, you must have documentation.
These items include:
Receipts from items you paid for
Invoices from contractors you paid to fix certain damages
Billing statements
Photos of your property before and after the flood
Any correspondence related to your property's damage
The insurance company may conduct its own investigation into the cost of your damages. It may arrive at a figure that does not fully account for your losses. With supporting documentation, we can assert what constitutes a fair settlement offer.
Prioritize Your Health
Flood damage can make a home uninhabitable. Mold growth can compromise the home's indoor air quality. Water damage can carry viruses and other diseases that could affect your well-being.
You may seek alternative accommodations if:
Your home does not have running water or electricity.
Mold and mildew growth impede your breathing.
Water damage has caused parts of the floors or ceiling to cave in.
There are detached live wires.
You (or a family member) have a disability or health condition that requires specialized attention, such as using an oxygen tank.
Your insurance policy may offer coverage for residing in a hotel until you're fairly compensated. Do not jeopardize your health if you have concerns about your home's livability. Doing so could lead to further damage and complications.
Frequently Asked Questions About Flood Damage Claims
Dolman Law Group Accident Injury Lawyers, PA wants you to understand everything about your options moving forward. We can answer all of your questions during your no-obligation case review. However, below, we've compiled some inquiries you may have on your mind:
What Constitutes a Flood?
FEMA defines a flood as when water saturates two or more acres of usually dry land. The organization categorizes floods into three categories: riverine, coastal, and shallow. Yet, you don't have to be standing waist-deep in water to file an insurance claim.
FEMA reports that even one inch of standing water can cause $25,000 in damage. So, you could file an insurance claim even if the flood did not cover two acres of property. It all depends on the policy you purchased.
Who Can Get Flood Insurance Coverage?
You can purchase flood damage coverage if you are a:
Rental tenant
Businessowner
Property owner (apartment, resort, condo, etc.)
A flood damage lawyer at Dolman Law Group Accident Injury Lawyers, PA can handle your claim and help you get the money you need to adequately repair your property. Whether you're a homeowner or a businessowner, our lawyers extend a helping hand.
How Long Does It Take to Resolve a Flood Damage Claim?
Our attorneys hope to swiftly resolve your claim, so you can focus on making repairs to your property. We intend to do this by holding the insurance company accountable for your covered losses. This involves protecting you from bad faith insurance practices, communicating with insurance representatives, and supplying all necessary information.
That being said, it could take days, weeks, or months to settle your flood damage claim. Our team can keep your case on track, preventing any delays that prevent you from getting compensated.
Does Homeowners Insurance Cover Flood Damage?
Standard homeowners insurance policies generally don't cover flood damage. However, you may have flood insurance as a standalone policy or added on to a bigger policy. It's also important to know that many insurers make a distinction between flood damage and water damage.
The difference is:
Flood damage occurs from a natural disaster, such as a hurricane.
Water damage arises from burst pipes and other non-environmental-related incidents.
Our team knows that not every insurance policy is the same. We can review your coverage options and explain what you can seek.
What Happens if I Don't Partner With a Flood Damage Lawyer?
You don't want to tackle an uncooperative insurance company alone. You want a legal advocate to champion your rights.
If you take on the insurance company without legal help, you could find yourself:
Accepting a settlement offer that doesn't fully account for your losses
Endlessly negotiating with claims adjusters
Facing your claim's denial
Waiting days (even weeks) for responses to your emails
Having to pay for certain losses out of pocket
Worrying about what should have been a straightforward process
We encourage you to seek legal help after sustaining flood damage. Our lawyers can combat any setback that prevents your claim from progressing.
How Much Could I Get From the Liable Flood Damage Insurance Policy?
How much you can seek following a flood depends on the type of policy you purchased. Some states require residents of "special flood zones" to have a certain amount of coverage.
Ultimately, these factors determine how much insurance you have (or must have):
Your location, such as how close you are to the coast
Your home's age
Any pre-existing conditions on your property
How long you've owned the property
The value of your possessions inside the property
We believe you deserve the maximum amount of coverage available.
Can I Sue the Insurance Company?
When you purchased a flood insurance policy, you entered into a partnership. You promised to pay your monthly premiums, and the insurer agreed to offer coverage in the aftermath of a flood. If the insurer fails to uphold its end of the agreement, you can sue for breach of contract. Your lawsuit would allege that because the insurer violated the terms of your agreement, it should pay for various losses.
Our litigation team can file your lawsuit within its prescribed deadline and champion your rights in court. We aim to do everything possible to resolve your flood damage insurance claim.
Our Flood Damage Law Firm Has Nearly Two Decades of Experience
Dolman Law Group Accident Injury Lawyers, PA has served clients in personal injury and property damage claims for nearly two decades. We provide dedicated legal help to clients nationwide, hosting 22 offices spread throughout Florida, Georgia, Texas, New York, and Massachusetts.
Our law firm's story begins with our founding partner Attorney Matthew Dolman, whose father suffered debilitating internal injuries in a car accident. As a young man, Attorney Dolman witnessed the subpar treatment his father received from the attorneys he'd hired to recover compensation. They were the bottom of the barrel—a settlement mill, churning out cases to fatten their own pockets while leaving clients with pennies on the dollar.
His father could never reach his lawyer, and on the rare occasions when it was possible, the attorney seemed annoyed. In those days, Mr. Dolman vowed to be the attorney he wished would have represented his father. The core of our legal service stems from Attorney Dolman's experience. Each case is personal to him and to our law firm. Your flood damage claim is no different.
Flood Damage to Your Property Is Personal to Us
Damage to your property always feels personal, whether it was an intentional or a natural occurrence. We understand that your house is much more than a shelter; it's a place of comfort, safety, and peace. When the integrity of your home is compromised, each of those qualities goes out the window. Financial recovery from your flood damage insurance policy is essential to restoring your property and preserving your future.
Dolman Law Group Accident Injury Lawyers, PA for Help With Your Flood Damage Claim Today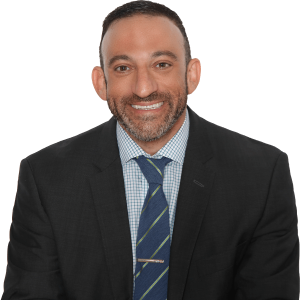 No one wants to deal with the burden of having to make repairs to their property, but it's even more difficult when you have to fight for the money you need to do it. You pay insurance companies to have your back in these situations, but they don't always follow through the way we hope.
Contact us at Dolman Law Group Accident Injury Lawyers, PA at 833-552-7274 for a free consultation today. A flood damage lawyer on our team can help with your insurance claim and fight for the money you need.
Dolman Law Group Accident Injury Lawyers, PA - Clearwater Office
800 North Belcher Road
Clearwater, FL 33756
727-451-6900
Client Testimonial
"AMAZING and understanding attorneys! Did great on my case and I highly recommend Dolman Law Group Accident Injury Lawyers, PA for anyone that has been injured in an accident!"
Rating: 5/5 ⭐⭐⭐⭐⭐
Koralis R.
Jan 2020
Read more reviews on Google!