Premises liability refers to a broad category of personal injury law that includes a variety of situations and claims. Typically, these accidents result when a defective or unsafe condition on a property injures someone. As a result, the property owner or anyone else responsible for maintaining the premises can bear liability for the harm that results.
However, if you have sustained an injury in a Largo premises liability accident, you should not have to deal with this stressful and overwhelming ordeal on your own. You need skilled legal help from a Largo premises liability lawyer walking you through this challenging situation and fighting for maximum compensation on your behalf. Fortunately, when you work with the law firm of Dolman Law Group Accident Injury Lawyers, PA, you can get this help, plus so much more.
About Dolman Law Group Accident Injury Lawyers, PA
Following an accident where you have suffered serious injuries, you will likely feel the pressure begin to mount immediately. Not only will you now have to figure out how to pay for your astronomical medical bills, but on top of it all, you most likely will have to miss work because of your injuries, and as a result, lose out on potential income. This can result in a lot of financial hardships for you and your family.
At Dolman Law Group Accident Injury Lawyers, PA, our top-rated Largo personal injury attorneys make sure to meet with each of our clients one-on-one to go over what happened and figure out how we can help them following an accident. We can then work directly on each case to ensure that we meet our clients' needs as we fight for maximum damages given their specific circumstances.
Due to our experience, dedication, and financial resources, we can take on any case, no matter how small or how large, and as a result, we have recovered millions of dollars in settlement awards and jury verdicts on our client's behalf.
Common Premises Liability Cases in Largo
Many circumstances can give rise to a premises liability case.
However, the cases that tend to occur most frequently in Largo include:
Slip and fall accidents due to a slippery surface, such as a spill in a Publix Super Market at Paradise Shoppes of Largo
Swimming pool accidents
Elevator or escalator accidents
Accidents that result from bad steps, loose handrails, faulty flooring, or other instances of poor maintenance or inadequate conditions on a property
Negligent security
Animal attacks
Construction site accidents
Leaking water or flooding
Fires
Toxic chemicals or fumes
No matter how your injuries occurred, following a premises liability accident, you should reach out to an experienced Largo premises liability accident attorney, such as those at Dolman Law Group Accident Injury Lawyers, PA, as soon as possible. These lawyers can promptly get to work, go over your case, determine whether you have a viable claim, and if so, fight for maximum compensation on your behalf.
Common Injuries Resulting from a Largo Premises Liability Accident
Premises liability accidents constitute unique types of cases that involve everything from a chemical burn to drownings. As a result, the injuries that can result from these accidents will often depend on the circumstances of the incident In general, the most common types of injuries that develop from these accidents include:
Traumatic brain injuries
Significant burns
Spinal cord damage
Deep lacerations
Head and neck trauma
Facial trauma
Soft tissue injuries
Illnesses resulting from toxic chemical exposure
Electric shock
Although some of these injuries can heal with time, the more severe injuries can often lead to a lifetime of medical care and debilitations that will forever impact a person's life.
Who Bears Liability for a Largo Premises Liability Accident?
Under Florida law, property owners must maintain their properties or premises in a reasonable condition free of hazards. If they do not, they can bear liability for the damages that result. However, the extent of this liability will often depend on the individuals entering the property and their legal status.
For example, most individuals entering another person's property qualify under the law as a licensee, an invitee, or a trespasser. Depending on this classification, the duty of care owed to the visitor by the property owner will differ.
The Licensee
A licensee often refers to a person who enters the property of another for personal benefit and pleasure. Licensees generally include social guests and family and friends that have come over for a social gathering. This classification does not extend to uninvited guests, however, such as a neighbor who has stopped by to borrow something.
Typically, property owners owe a duty to these licensees to keep the property reasonably safe and fix any unsafe conditions. Property owners should also make sure to warn licensees of known dangers.
The Invitee
In general, someone qualifies as an invitee if the property owner has invited that individual over to the property. However, in Florida, two types of invitees exist—a business invitee and a public invitee.
Below, we discuss each type:
Business Invitees: These individuals usually receive an invitation to enter someone else's property and remain there for purposes directly or indirectly associated with business dealings with the possessor of the land. For instance, business clients usually qualify as business invitees, as do individuals grocery shopping at the Amish Country Store or checking out deals at Largo Mall.
Public Invitees: On the other hand, an individual who intends to enter or remain on the premises as a member of the public for purposes in which the property is held open to the public qualifies as a public invitee under the law. For example, an individual that visits the Largo Public Library qualifies as a public invitee.
According to Florida's regulations, invitees receive the greatest degree of protection. Meaning that property owners and managers owe these invitees a duty of care to keep the premises safe, which entails them regularly inspecting the property, and either fixing a hazardous condition or warning the invitees of any known dangerous conditions on the premises.
The Trespasser
Finally, a trespasser is an individual that enters onto another person's premises without a license, invitation, or other rights to do so; rather, trespassers intrude for their own purposes. These trespassers can also include an individual who has no apparent intent to be on the property other than to satisfy personal curiosity.
Usually, when it comes to trespassers, property owners or managers only owe trespassers a duty to exercise reasonable care to prevent intentional or reckless injury. However, if a property owner discovers a trespasser on the property, the property owner must warn the trespasser of any hazardous conditions that are not apparent to the trespasser through ordinary observations.
How Does Florida Law Determine a Visitor's Classification?
To determine a person's classification, a court will often have to base its decision on the facts of the case by using a "reasonableness standard" to figure out whether a person qualifies as a licensee or invitee. This reasonableness standard depends on how an average person handles a particular situation and will require the court to look at the evidence of the case in such a way that an average person would in similar circumstances.
As a result, the court will often have to evaluate the following factors to determine whether to classify an injured individual as an invitee or a licensee:
Could or should have the property owner anticipated or foreseen the accident?
The individual's reason for entering the property.
The individual's use of the property.
Did the property owner or manager make a reasonable effort to warn the individual of the dangerous conditions on the property?
Because the duty owed to a visitor depends on a person's classification before a victim can collect compensation for his or her injuries following a premises liability accident, injured individuals must first establish that they fit into a specific category and that the property owner owed a specific duty of care to the visitor given the circumstances.
Due to these legal complexities, you should speak with a skilled Largo premises liability lawyer, like those at Dolman Law Group Accident Injury Lawyers, PA, as soon as possible following an accident. These attorneys can help you determine your classification, the duty of care owed given the circumstances, and whether the property owner breached this duty.
Take Action Following a Largo Premises Liability Accident
You need to realize that the actions you take following a premises liability accident can not only keep you safe but can also protect your legal rights. For these reasons, following a Largo premises liability accident, you should do the following:
Report the Accident
Depending on the accident, it may prove necessary to contact 911. This constitutes the fastest way to alert the authorities about the incident, let emergency services know that you need medical attention, and get your accident on record.
Once the police get to the scene, they can investigate the incident and jot down their findings in their police report. If you decide to pursue an injury claim following the accident, this report can provide you with valuable evidence. In addition, you will also want to report the accident to the premises owner or manager right away.
Gather Evidence From the Scene
If you feel safe doing so, take as many photos and videos of the scene as possible. This should include pictures of the dangerous conditions that caused your injury, your visible injuries, and any other details that can help show what happened.
If individuals at the scene witnessed the accident, get their names and numbers. These individuals can often provide you with further details regarding the accident and help back up your claim.
See Your Doctor as Soon as Possible
Even if you think you only suffered minor injuries, you still need to get to a doctor as soon as possible. Many times, symptoms of a serious injury can take some time to show up. The longer you hold off getting treatment, the more serious and debilitating the condition can become. For these reasons, you shouldn't wait but rather get to your doctor immediately after your accident.
Besides, getting this prompt examination can prove important to your injury claim since insurance companies will look for any reason to deny your case. For example, by not seeing your doctor after your premises liability accident, the insurer will argue that your injuries actually resulted from another incident or that you sustained less severe injuries than you claim. However, if you get examined after your accident, health care professionals can document your injuries in their medical report and provide you with the evidence you need to establish a direct connection between the premise's liability accident and your injuries.
Reach Out to Dolman Law Group Accident Injury Lawyers, PA, Today to Get the Legal Help You Need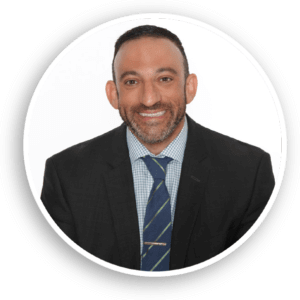 To bring a successful premises liability case, an individual needs to provide relevant evidence and strong legal arguments that prove the claim. However, after such an accident, you likely want to focus on your recovery rather than worry about building your legal arguments and gathering supporting evidence. Thankfully, with an experienced Largo premises liability lawyer on your side, such as those from Dolman Law Group Accident Injury Lawyers, PA, you do not have to take on this legal battle alone.
Instead, our attorneys can go over your accident, determine whether you have a viable claim, and figure out the legal options you can pursue. We can also thoroughly investigate what happened and secure the evidence needed to prepare the strongest case possible to go after maximum compensation on your behalf.
Do not wait any longer if you or a loved one suffered injuries because of a Largo premises liability accident. Instead, contact Dolman Law Group Accident Injury Lawyers, PA, today for your free case consultation, and let our legal team show you how we can fight for your rights.
With offices across both Florida coasts, you can easily reach Dolman Law Group Accident Injury Attorneys, PA, at (866) 826-1298, or you can write to us using our online contact page.
---
Largo Office Location
10225 Ulmerton Road; Bldg. 6
Largo, FL, 33771
(866) 826-1298
Client Testimonial
"AMAZING and understanding attorneys! Did great on my case and I highly recommend Dolman Law Group Accident Injury Lawyers, PA for anyone that has been injured in an accident!"
Rating: 5/5 ⭐⭐⭐⭐⭐
Koralis R.
Jan 2020
Read more reviews on Google!