Personal Injury Attorneys in Cape Coral
Car accidents, motorcycle accidents, slipping and falling in the mall. Suppose you suffered an injury in an accident because someone else was negligent. In that case, you will face time out of work, when you have to run to the doctor regularly to treat your injury, and your entire family will turn upside down.
Finding a Cape Coral personal injury lawyer may be the furthest thing from your mind. However, before you talk to any insurance company, you should contact Dolman Law Group Accident Injury Lawyers, PA. You will need someone who can fight for you to protect your rights and help you get the right amount of compensation. Call us today at 833-552-7274 (833-55-CRASH) or contact us online to request a free consultation concerning your Cape Coral personal injury claim.
Why Choose Dolman Law Group for a Cape Coral Accident

Recovering your losses, making sure you know what legal options are open to you, and having someone work with an insurance company are reasons why contacting Dolman Law Group Accident Injury Lawyers, PA makes sense.
In addition to ensuring that you get the personalized attention you need, we have a proven track record of handling a broad range of accidents.
Some of our recent successes include:
Car accident resulting in burn injury - Recovered $5 million
Motorcycle accident resulting in multiple injuries - Recovered $1.4 million
Personal injury - Recovered $325,000
Slip and fall in a restaurant parking lot - Recovered $300,000
Personal injury victims need to work with a Cape Coral attorney with experience handling complex cases. While past success does not always reflect what may happen during your case or in any future matter, it does show that we are willing to put it on the line for every client.
If you or a loved one has suffered an injury in Cape Coral, regardless of where it occurred, you should contact Dolman Law Group Accident Injury Lawyers, PA.
Contact the Team at Dolman Law Group
When you have suffered an injury in Cape Coral, you need help. Contact Dolman Law Group Accident Injury Lawyers, PA at 866-458-3982. You may also fill out our convenient online contact form. Do not wait until time starts running out or until an insurance company starts imposing its will on you. Call us today and schedule a free case evaluation.
Understanding the Cape Coral Area
Cape Coral is a great place to live, work, and vacation. Annually, Cape Coral has more than 250 days of sunshine. There are great parks, fitness areas, walking paths, plenty of opportunities for bicycling, and several locations throughout the city where families and friends can gather for picnics while their children use the playgrounds.
The problem is that each of these activities poses unique challenges for those attempting to get around the city or simply enjoy these seemingly innocent activities. Bicycle riders can fall victim to a speeding driver, playground equipment can injure children, and getting to and from any location to participate in these activities can mean crossing the dangerous intersections at Veterans Memorial Parkway and Santa Barbara Boulevard.
Lee County, the home of Cape Coral, had more than 14,000 roadway accidents in one recent year. As a result of these accidents, 12 people lost their lives, and 5,508 suffered an injury. This number is a reminder that no matter how careful we are, if you are one of the 209,576 people who live in Cape Coral, a negligent driver can make you the next accident victim.
Type of Personal Injury Accidents
At Dolman Law Group Accident Injury Lawyers, PA, we handle various personal injury claims. We know all of Florida's personal injury statutes and we have helped clients across Cape Coral and the entire state pursue their claims.
You can count on us when you have suffered an injury in any of the following types of incidents:
Cape Coral Pedestrian Accidents
Cape Coral Bicycle Accidents
Cape Coral Medical Malpractice
Cape Coral Dangerous Products
Cape Coral Nursing Home Abuse
Cape Coral Child Injuries
Cape Coral Construction Accidents
Cape Coral Rideshare Accidents
Cape Coral Property Related Accidents (premise liability claims)
If you are uncertain if your accident is something we can handle on your behalf, contact us and ask us before you decide we cannot handle your claim. We handle both simple and more complicated claims; the more complex your claim, the more we can help.
Some of the victims we have assisted have suffered from:
Oil Rig Injuries
Back and Neck Injuries
Spinal Cord Injuries
Burn Injuries
Birth Injuries
Trip and Fall Injuries
Broken Bones
You do not need to fight against the insurance company on your own. We are here so you have someone advocating for you. We will fight to get the compensation you need so your family does not suffer a financial setback due to another party's negligence.
Understanding Compensation and the Complexities Involved in Claims
Personal injury victims rarely know that lawyers do not calculate compensation in a set way. Instead, they handle each case individually. However, some things make each case unique, and these factors will play a role in how your attorney determines the amount you can include in a settlement demand.
Factors About the Involved Parties
There are a significant number of factors that can have an impact on what a victim can seek for compensation after an injury.
Some of these include:
The extent of the injuries suffered by the victim
The type of accident that caused the injury
The responsible party's insurance coverage
Victim's medical bills resulting from the injury
The prior health of the victim
Whether there are multiple parties liable for the injury
Every personal injury case is unique, and every insurance company will handle claims differently based on internal factors which are often not shared with victims. At Dolman Law Group, we take the time to ensure we understand each aspect that makes your case unique.
Specific Financial Demands for Injury Victims
While numerous factors impact how much demand can include, some of the specific types of compensation you can include in a settlement are:
Medical bills incurred because of an injury
Income and benefits lost due to a victim's recovery time
Modifications to someone's home due to their injury
Costs associated with rehabilitation therapy, mental health therapy, and more
You seek these specific compensatory damages so you do not suffer financially (as well as physically) because of an injury. Dolman Law Group is committed to treating every accident victim fairly and no insurance companies take advantage of them.
Working with Dolman Law Group Accident Injury Lawyers, PA, can help ease some of the stress of dealing with insurance adjusters, handling the claims process, and obtaining the documents that insurers will require to process a claim.
Additionally, because we know some of the tactics insurance companies use, we can ensure they are not taking advantage of you during the claims process. We understand the lengths an insurer will go to to minimize the final settlement amount, and we will fight hard to ensure you get the best possible offer for your injuries.
Insurance Companies and Accident Injury Claims
There are three things you should know about your injury and insurance companies.
How they typically handle claims
Getting compensation is hard
We help victims get the compensation they deserve
Let's explore all three:
How Insurers Handle Claims
Insurance companies will assign every claim to an adjuster. The adjuster's sole focus is to ensure the insurance company does not have to pay any more than necessary to resolve a claim. Remember this: while anyone who carries an insurance policy has a contract with the insurance company, paying a claim means the insurer is cutting their profits.
Some of the ways they will do this include:
Denying liability - An insurer may claim their client is not responsible for your injury. They may blame you or another party they believe bears some or all the liability.
Minimizing injuries - Insurers may also indicate they lack the belief that a victim's injuries are as severe as predicted. To prove this, they may ask for additional access to medical records. Before signing a medical release form, consult your legal team.
Making specific demands - Insurance adjusters may make demands of a victim, including providing a recorded statement, insisting their doctors see them, and other unusual demands.
Discuss all of these with your legal team and use caution when answering what appear to be friendly questions. They are not friendly questions; adjusters are not there to help you; they are working for the insurance company and using the information provided by the insurer's legal team.
Getting Compensation Is Hard
You can submit a claim, and the insurance company can deny the claim, or they may make a counteroffer. Once this happens, everything gets complicated, and it gets complicated quickly.
When an insurer makes a fast settlement offer, victims must understand what is behind the offer:
Speed works in favor of the insurer - When an injury victim agrees to a quick settlement, the victim will likely face additional expenses the insurer will not cover. Typically, a settlement offer is structured so the insurer has no future liability.
Claiming a counteroffer is the best offer - Although it seldom is the best offer, a counteroffer often contains language which suggests it is the best offer the victim will see. This is seldom the case.
Informing victims that they get lower settlements with lawyers - Is another common tactic an insurer will use. They may tell the victim that hiring a lawyer is bad because excessive fees will eat up their settlement. This falsehood encourages victims to give up their rights.
We Help Victims Get the Compensation They Deserve
The more serious an injury, the more likely you are to need an attorney on your side. Florida has complicated personal injury rules, especially regarding roadway accidents. Victims often think they can simply submit their accident information to their insurance company, and they will simply pay to the limit of their policy. This is seldom the way this comes down.
Dolman Law Group Accident Injury Lawyers, PA is uniquely positioned to help accident victims regardless of the type of accident that caused their injury. Our team of award-winning trial attorneys has no fear of large insurance companies. We know that you need someone who will aggressively advocate on your behalf, and that is exactly what we do. We make sure we leave nothing to chance.
While we will work hard to get the insurance company to offer you a fair settlement, you can rest assured that if those negotiations break down and you have still not received a settlement that you can live with, we can file a personal injury lawsuit.
Steps to Take Following an Injury
The immediate aftermath of an injury is frightening. You may not have a clear idea of the extent of your injuries. You may have no clear indication of how long your injury will take to heal. You are worried about the impact of your injury on your family.
Here are some steps you can take once you have sought the appropriate medical care to help make sure there is a clear picture of how your injury has impacted your life:
Keep all receipts for medical bills, any medical equipment such as crutches, and any prescription drugs or over-the-counter medications the doctor has recommended.
Start a journal to document everything that is occurring. This includes recording your pain levels, information regarding what limitations you are discovering, and any events you miss because of your injury.
Follow every order your medical team recommends. This includes follow-up appointments, appointments with specialists, test recommendations, etc. Do not miss an appointment, and keep a clear record of everything they tell you about your injury and prognosis.
Obtain copies of your medical records, police reports, and other documents which can help bolster your legal claim. The more documentation your lawyer can show to support your claim, the better.
Make sure your legal team has a copy of all this information, and you should have this information at the time of your initial consultation whenever possible.
Contact Our Cape Coral Personal Injury Attorney to Get the Advice You Need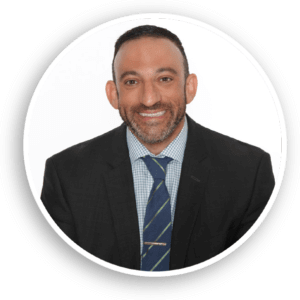 If you or someone you love suffered an injury because someone was negligent, you have the right to pursue compensation for your injury and the financial losses you suffered. We know you need to focus on your recovery, so Dolman Law Group Accident Injury Lawyers, PA are here to help. Contact us by phone at (727) 451-6900 or fill out our online contact form today for your free consultation.
Cape Coral Emergency Room Locations
Your top priority after suffering a personal injury in Cape Coral is to get medical attention. You can visit any of the following emergency rooms or urgent care centers for treatment.
Emergency Care - Cape Coral Hospital: 636 Del Prado Blvd S, Cape Coral, FL 33990
ShorePoint Health ER & Urgent Care: 2521 Del Prado Blvd N, Cape Coral, FL 33909
HCA Florida Cape Coral Emergency: 322 SW Pine Island Rd, Cape Coral, FL 33991
*Disclaimer – Dolman Law Group Accident Injury Lawyers, PA does not endorse these companies nor do we profit from having them listed on our website.
Client Testimonials
"AMAZING and understanding attorneys! Did great on my case and I highly recommend Dolman Law Group Accident Injury Lawyers, PA for anyone that has been injured in an accident!"
Rating: 5/5 ⭐⭐⭐⭐⭐
Koralis R.
Jan 2020
Read more reviews on Google!