Car accidents are too common on Cape Coral's busy highways and streets, especially around high-traffic hubs like Cape Coral Parkway, Chiquita Boulevard, and Pine Island Road. The collision will last only seconds, but the physical and financial consequences can be life-changing.
Suffering serious injuries from a car accident will often result in overwhelming medical bills and affect your ability to work, perform daily tasks, and enjoy a normal life. Victims and their families must also navigate Florida's complicated no-fault insurance system, which limits pursuing compensation for medical bills, property damage, and other losses.
At Dolman Law Group, we've seen it all regarding Cape Coral car accidents. If you've been seriously injured in a collision, our experienced attorneys can help you make informed decisions about your case and provide support every step of the way. We know that being in a collision can have serious, long-lasting consequences, and we're here to make sure you're not left with the aftermath on your own.
Working with our experienced car accident attorneys can make all the difference in understanding your legal rights and the best options available for your unique situation.
We Fight For Car Accident Victims In Cape Coral
At Dolman Law Group, we've helped countless Cape Coral-Fort Myers community clients move forward with their lives after a difficult car accident. Our Cape Coral personal injury attorneys understand the nuances of Florida's laws and regulations for car accidents and use this knowledge to advocate for your best interests. We also have a network of medical professionals and accident reconstructionists who can help us build a strong case for fair compensation on your behalf.
From investigating the crash to negotiating with insurers, we'll work tirelessly to ensure the best possible outcome for our clients. Dolman Law Group's team also has a demonstrated track record of success.
While no guarantee of success in all claims, some of our notable legal victories include:
$5 million was recovered to compensate a client that suffered severe burns due to a car accident.
$3.85 million was recovered to compensate a client left with catastrophic brain damage after crashing with a commercial truck.
$1.58 million was recovered to compensate a client who sustained two herniated spinal discs during a truck accident
$1 million to compensate the surviving family members of a man who passed away in a rideshare-related car accident.
$775,000 to compensate a father and son seriously hurt in a negligence-related car accident.
Common Causes of Car Accidents in Cape Coral
No matter how cautious you are on the road, anyone can fall victim to a devastating accident. Car accidents in Cape Coral happen for many reasons, but many are rooted in preventable errors or poor decision-making of negligent and inexperienced drivers. Some of these leading causes include:
Driving at Unsafe Speeds
Despite the well-known dangers of speeding, many drivers in Cape Coral will still choose to exceed the speed limit or drive too fast for the current road conditions. Speeding contributes to heart-breaking car crashes every year by making it much harder for drivers to react to unexpected hazards and increasing their risk of losing control of the vehicle. Collisions with a speeding car also tend to be more severe because the impact force is exponentially greater at higher speeds, leading to horrific injuries.
Aggressive or Reckless Driving
Cape Coral drivers who engage in reckless or aggressive driving behaviors put themselves and others at serious risk. Many preventable car accidents are caused by traffic violations like running red lights, making sudden lane changes without signaling or checking for other vehicles, tailgating, and failing to yield the right-of-way.
Distracted Driving
The constant presence of mobile devices has made it easier than ever for drivers to be dangerously distracted, whether with texting, fiddling with music playlists, or checking social media.
Teen drivers are especially susceptible to distracted driving, and their inexperience can compound the risks of a serious car accident. But many other types of distractions, like eating or drinking, reaching for objects, applying makeup, talking to passengers, and multitasking, lead to tragic accidents every year.
Driving While Impaired by Alcohol, Drugs or Fatigue
Drivers who choose to get behind the wheel while under the influence of alcohol or drugs, including prescription drugs known to cause drowsiness, can cause deadly accidents in the blink of an eye.
Impaired drivers have poor judgment and slower reaction times, leading to erratic driving behaviors like weaving in and out of traffic or ignoring stop signs. Driving while fatigued can be just as dangerous, particularly when long-haul truckers make critical errors due to being overtired.
Defective Vehicles
Car manufacturers are legally responsible for conducting rigorous quality control to ensure their vehicles are safe, but they don't always meet this obligation. Whether it's faulty brakes, defective tires, or malfunctioning airbags, vehicle defects can cause accidents or make them much more dangerous.
Under Florida's product liability laws, victims of car accident injuries caused by a vehicle defect can pursue compensation, regardless of whether or not the manufacturer was aware of the defect.
How to Recover Compensation After a Florida Car Accident
Car accidents caused by negligent driving can have major consequences that are potentially long-term. Even a relatively minor car collision can cause whiplash injuries, often associated with chronic pain and decreased mobility for months after the crash.
Serious injuries will result in hefty medical bills, lost income, and other costs that can quickly add up, along with the physical and emotional difficulties of getting hurt.
The first step towards pursuing compensation after a Florida car accident is understanding the state's no-fault laws and how they can affect your options for recovery.
When you reach out to the team at Dolman Law Group, we'll help you evaluate the right approach for your specific situation, including the possibility of taking legal action outside of Florida's no-fault car insurance system. In most cases, the main options for recovering compensation for your injuries are:
Filing With Your Insurer
Florida requires all drivers to carry at least $10,000 in (Personal Injury Protection) PIP insurance coverage, designed to be your first source of compensation for medical expenses and lost income after a car accident. You can tap into these funds regardless of who was at fault for the crash.
However, you need a lawyer who understands what PIP covers and doesn't. These policies typically compensate up to 80 percent of the claimant's medical expenses and 60 percent of their lost wages until reaching the limits of your policy. Non-economic damages like emotional distress and physical pain, which are often significant aspects of being in a car accident, are not covered under these policies.
While filing a claim with your insurance company is supposed to be a straightforward process, it still requires meeting strict deadlines and filling out a lot of paperwork, including documentation for all your damages. Insurers often try to downplay the severity of their own policyholder's injuries as a measure to reduce costs, which can be incredibly frustrating. Working with an experienced car accident attorney with an in-depth understanding of the system can help you maximize your chances of receiving fair compensation from your PIP policy.
If your injuries are serious and potentially long-term, PIP insurance often won't provide enough coverage to fully compensate for these damages, leaving victims with out-of-pocket expenses and ongoing financial strain. In these cases, stepping outside of Florida's no-fault system may be possible and advisable through a personal injury lawsuit, which offers a much more comprehensive recovery.
Filing A Personal Injury Lawsuit
If you've suffered serious injuries in a Florida car accident and were not at fault, you may be able to file a personal injury lawsuit to recover additional damages beyond what is covered by PIP insurance. One of the main reasons to pursue compensation in the civil court system is the potential for much more compensation for economic damages and the ability to claim the quality-of-life costs that can result from getting hurt, like pain and suffering.
However, certain requirements have to be met to pursue this option, such as:
Claimants that meet the serious injury threshold: Under Florida law, car accident victims with injuries that permanent or result in the loss of a bodily function for a significant amount of time are entitled to take legal action in civil court to receive adequate compensation. Some injuries that may meet this threshold include spinal cord injuries, traumatic brain injuries, limb amputations, severe burns, scarring, or disfigurement.
Family members of car accident victims who died as a result of their injuries: If a loved one was killed in a car accident, their close relatives could file a wrongful death lawsuit to compensate them for a wide range of damages that resulted from the at-fault party's negligence, such as funeral and burial expenses, loss of financial support and loss of companionship.
Victims of intentional driver negligence: If the other driver in your car accident was drunk, under the influence of drugs, engaging in road rage, or otherwise recklessly negligent, Florida's no-fault insurance won't necessarily protect them from being personally liable for causing an accident. These cases can be particularly complex because the claimant has to prove that the at-fault driver acted with deliberate disregard for the safety of others.
Claimants with more than $10,000 in damages: In some cases, it may be possible to take legal action outside the no-fault system, even without meeting the serious injury threshold, if your medical expenses, property damage, lost income, and other economic losses from the car accident exceed $10,000.
Accident victims in Florida face many hurdles when pursuing compensation outside the no-fault insurance system, especially while recovering from the physical and emotional challenges of getting hurt.
Filing a personal injury lawsuit is a daunting and potentially lengthy process that requires establishing fault, proving your damages, and negotiating with insurers. Having a knowledgeable Florida car accident attorney by your side is essential for navigating the legal system, protecting your rights, and recovering fair compensation for all your damages from the ordeal.
How Long Do I have to Pursue Compensation for Damages from a Cape Coral Accident?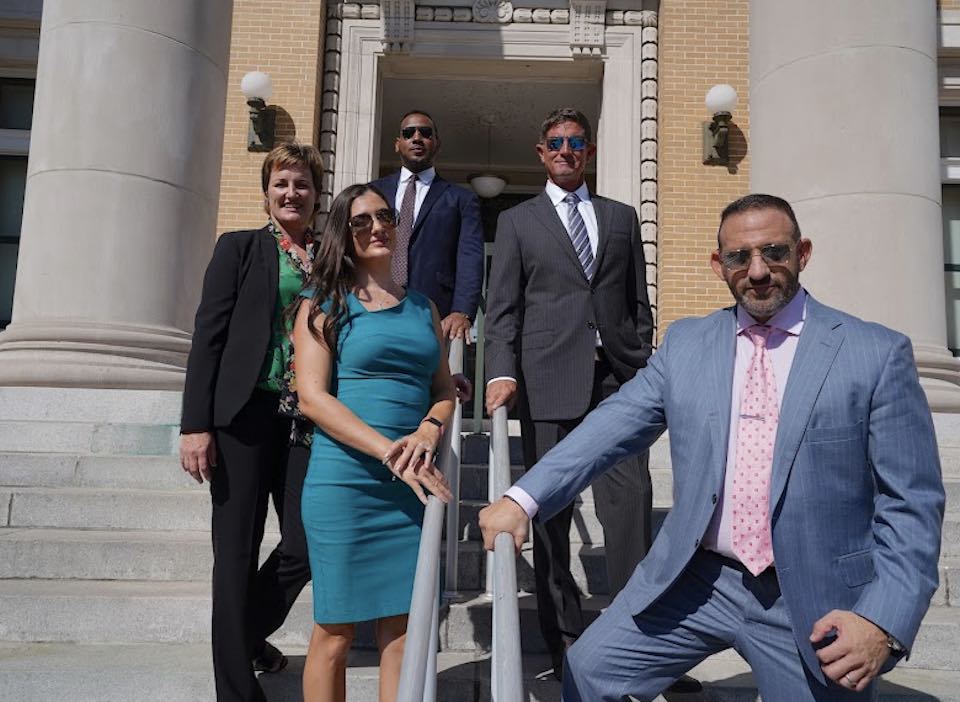 Whether you're relying exclusively on PIP insurance or plan to file a personal injury lawsuit, it's important to be aware of Florida's statute of limitations. This strict deadline is typically four years from the accident date or, in cases of wrongful death, two years from when the victim died due to their injuries. Car accident victims who don't begin the legal process within this period would lose their right to recover compensation, even in cases of serious injuries and significant damages.
While two to four years can seem like a long time, it's important to act quickly to gather and preserve evidence that could be crucial for your claim, especially when establishing fault.
The longer you wait to begin the legal process, the harder it is to build a strong case for compensation for your medical bills, property damage, lost income, and other damages. Hiring an attorney early in the process places car accident victims in the strongest possible position to recover from the accident, both physically and financially.
After a car accident injury in Cape Coral, don't hesitate to contact the Dolman Law Group for a free consultation. Our lawyers will listen to your story, answer your questions, and help you understand the best legal timeline for your case.
How We Make A Difference For Car Accident Victims in Cape Coral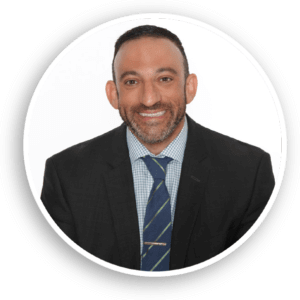 The pain, expense, and disruption of being in a serious collision are likely to turn life upside down for many months after the ordeal, or even longer.
At Dolman Law Group, we've advocated for car accident victims in Cape Coral and Florida for almost two decades. We know you'll face many difficult decisions regarding your physical recovery and long-term financial well-being, including the best options for recovering compensation under Florida's legal system.
If you're struggling to make sense of your rights after a difficult accident, the team at Dolman Law Group can help you determine the best course of action and provide critical support at every step.
Our lawyers have an impressive track record of success in recovering fair insurance settlements, litigating cases in the civil court system, and helping clients get back on track after suffering serious injuries. From investigating the accident to substantiating the wide range of damages you've suffered from the crash, we have the skills and tenacity to prepare a solid case for compensation.
We're also skilled negotiators who understand insurance companies' tactics to avoid paying valid claims. Even if you've already started the claims process and received an offer, don't assume you're too far along to benefit from an experienced attorney's help. We can help you evaluate settlement offers and ensure you're not leaving money on the table.
Contact an Experienced Cape Coral Car Accident Lawyer
If you or a loved one was one of the more than 8,000 people who suffered an injury on Lee County roadways, then you need the help of an experienced lawyer. Cape Coral has many great features, but bad and irresponsible drivers make the roads dangerous for everyone.
With offices across both Florida coasts, you can easily reach Dolman Law Group Accident Injury Lawyers, PA, at (727) 451-6900 or contact us using our online contact page. We can meet virtually or in one of our conveniently located offices to help you better understand your legal rights and options.