Motorcycle Accidents in Cape Coral
Cape Coral offers several areas where you can take your motorcycle and see amazing sites. Whether exploring the various areas where you can participate in wildlife viewing or simply hitting the road for a ride, there is something for every motorcycle operator.
However, you could face dangerous roads and drivers that could make you one of the victims of the motorcycle accidents that occur all too frequently in Cape Coral.
If you have traveled along the Veterans Memorial Parkway, Santa Barbara Boulevard, Coronado Parkway, or Cape Coral Parkway, you no doubt have seen numerous accidents. If you are one of the unfortunate victims of one of these accidents, you are likely dealing with a serious injury. You may need help from a Cape Coral motorcycle accident lawyer.
Motorcycles are fun, they help you feel free from the burdens you face daily, but when you have been in an accident, they offer little protection, meaning you are now facing a long road to recovery. The road to recovery is bumpy, and it helps to know that you have someone working on your behalf to help you hold the person responsible for your injury accountable for their negligence. That is where Dolman Law Group Accident Injury Lawyers, PA, come in.
Table of Contents
Why Hire Dolman Law Group Accident Injury Lawyers, PA
Your primary focus must be on your recovery. You have a long road ahead of you, and we can help you through this difficult time. While you focus on regaining your physical strength, we can remove the stress of dealing with complicated claims, handling negotiations with the responsible parties, and gathering the required evidence to support your claim.
We have the experience you need when fighting back against an insurer who does not want to pay an accident injury claim. That is what sets us apart from other accident injury law firms. Our award-winning personal injury attorneys have a history of serving as strong advocates for injury victims, and we have a proven track record of success.
Some of our recent case results involving Florida motorcycle accidents include:
$1.4 million settlement - motorcycle accident resulting in multiple serious injuries
$1 million - Motorcycle accident caused a traumatic brain injury
$750,000 - Subdural hematoma along with a rotator cuff shoulder injury
Our past successes do not mean we will have this level of success with every motorcycle accident case we pursue. However, what is more, valuable to potential clients is having the knowledge that we know how to get settlements for our clients.
No matter where your motorcycle accident occurred, do not wait. Call Dolman Law Group Accident Injury Lawyers, PA, to get the help you need today for your free accident evaluation.
Contact Dolman Law Group Accident Injury Lawyers, PA
You deserve justice if you have suffered an injury in a Cape Coral motorcycle accident. We provide our services on a contingency fee basis, which means you do not pay us legal fees unless we win your case. There is no risk to you in taking advantage of our free case evaluation and learning more about your legal options.
Call our offices today for your free accident evaluation. We can meet you at whichever office is convenient for you, or we can conduct a virtual interview if that works best to meet your needs.
Understanding Motorcycle Accident Compensation Claims
Every motorcycle accident victim tends to ask questions about how much they can expect to receive in compensation for their accident claim.
Some factors that can affect compensation claims include:
Severity of injuries
Insurance limits of the responsible party
Duration of recovery
How clear is the proof of liability
These are only a few of the factors which have to be taken into consideration when filing a claim.
Cape Coral motorcycle accident victims can ask for:
Medical expenses related to the injury - From the minute you are removed from the accident scene, your medical expenses start mounting up because of a motorcycle accident. Whether your injuries require one visit to a doctor a month until you have fully recovered, or you are facing a lifetime of medical expenses due to the injury, you should not have to bear these costs on your own.
Lost wages and benefits - Even if you have the right to collect disability payments while you are recovering from your injuries, it will not make up for your entire normal pay. Any lost wages or benefits you suffer while recovering can be included in your claim.
Other expenses due to injury - When someone is injured, they often cannot handle normal activities such as bringing their children to school or keeping up with yard work and other household tasks. When you must hire someone to do these tasks for you, you can include these expenses in your claim.
We carefully review every client's unique circumstance at Dolman Law Group Accident Injury Lawyers, PA. We explore every possible avenue available to ensure that Cape Coral motorcycle accident victims are not taken advantage of by a big insurance company. We are small enough to provide the individualized service you need and large enough to fight back against insurers.
Cape Coral Beautiful but Hazardous for Motorcyclists
Cape Coral enjoys more than 350 days of warm, sunny weather every year. The area is full of open spaces where you can walk, hike, and bike. Motorcyclists are everywhere. Florida has the second-highest number of registered motorcycles in the United States. Given the population over 18 in Cape Coral, it is hard to imagine that we do not have several hundred motorcyclists among the more than 200,000 residents.
Many accidents occur on these five roads in Cape Coral:
Veterans Memorial Parkway and Santa Barbara Boulevard - One of the most heavily congested roadways in Cape Coral
Coronado Parkway and Cape Coral Parkway - An intersection where there are numerous stores and retail outlets
Hancock Bridge Parkway and Santa Barbara - Where nearly 30 crashes occurred in one recent year
Santa Barbara and Pine Island Road - Tons of small facilities and a car dealership
Country Club Boulevard and Veterans Parkway - Where more than 100,000 vehicles pass daily
These roadways are dangerous to cars and could factor in many motorcycle accidents. Unfortunately, we do not have access to complete data on individual motorcycle wrecks in Cape Coral but what we do know is that across Lee County, there were more than 350 motorcycle accidents in the most recent year data is available. This is a staggering number of accidents. If you are one of the more than 300 victims who suffered an injury in a motorcycle accident in the Cape Coral area, Dolman Law Group Accident Injury Lawyers, PA is here to help.
Injuries Following all Types of Motorcycle Accidents in Cape Coral
Motorcycle operators are at a disadvantage when a motor vehicle strikes them. While the car's frame surrounds the driver of a car, motorcycle operators' only protection is the gear they are wearing and their helmets. This often means that even a low-speed collision can result in serious injuries.
Some of the most common types of injuries we have seen in motorcycle accident victims include:
Head and neck injuries
Back and shoulder injuries
Broken and crushed bones
Traumatic brain injury
Road rash injuries and infections
Internal injuries
This is by no means a complete list, but these are the most common injuries a Cape Coral accident victim can suffer.
Some of the types of accidents which can cause a motorcyclist injury include:
Dooring accidents - A car driver parks in a legal parking spot and throws open their door, without looking, into the path of a motorcycle. This throws the motorcyclist off their bike.
Blind spot accidents - Motorcycles take up less room on the roadway, and often, drivers in cars and trucks do not see them because they are in a blind spot. These accidents often result in serious injury because the car or truck may move faster than in other accidents. Motorcyclists can be thrown or dragged for several feet.
Turning accidents - Motor vehicle operators who are not paying attention when making a turn can pose unique threats to motorcyclists. A bad turning maneuver can toss a motorcyclist from their bike, resulting in the bike landing on the operator, causing serious internal injuries.
No two accidents are the same. Several circumstances can result in a motorcycle accident, including a driver who is simply not paying attention and running a red light or a driver who is under the influence. These drivers make the roads dangerous for everyone and even more dangerous for motorcycle operators.

Insurance Claims and Motorcycle Accidents in Cape Coral
Every motor vehicle operator, including motorcycle operators, must maintain insurance coverage. However, the similarity when it comes to insurance ends there. Florida vehicle operators use a no-fault system.
If they are in an accident, their first step is to file a claim with their own insurer.
This is not the case for those who operate motorcycles. Florida will require a motorcycle operator to prove that another party was liable for their injury after being involved in a Cape Coral motorcycle accident. That has to happen even before opening an insurance claim.
Liability entails three elements:
The person owed another person a duty of care
They breached the duty of care
The victim suffered a loss because of the breach
These elements are typically fairly easy to prove, but this does not make the insurance claim process any easier. Insurance companies do not like to pay claims because it impacts their profits.
Some of the issues you could encounter if you attempted to file the claim on your own include:
Denial of claim - Because of the no-fault statutes, the insurer may opt to deny your claim outright and suggest their client is not liable for your losses.
Adjuster delays - The insurance adjuster may simply "go dark" and not respond to your claim after an initial review of the claim.
Document flood - Insurance company adjusters will likely flood you with paperwork initially in the hopes that you will sign something that allows them to minimize the amount of the claim they will ultimately pay.
These are a few of the reasons why you need an experienced motorcycle accident attorney who will fight for your rights. Every Cape Coral motorcycle accident lawyer at Dolman Law Group Accident Injury Lawyers, PA, has experience dealing with reluctant insurance adjusters. Our experience can help you overcome some of the challenges you will likely face with your motorcycle accident injury claim.
You are not alone—we will work with you until we get you the compensation you are entitled to for your injuries. No accident victim should face financial challenges because they suffered an injury. After all, another party was negligent.
Regaining Control Following a Cape Coral Motorcycle Accident
It is easy to feel like your path forward is out of your control. This is not the case because there are several things you can do that are positive steps that will help your claim.
Some of the things you can do after your initial medical treatment include:
Document what you remember about the accident
Keeping all doctor's appointments
Following all instructions from your medical team
Making copies of all your medical bills
Tracking your daily progress and setbacks, including pain levels
Keeping track of any events you may miss out on because of your injuries
Obtaining copies of your accident report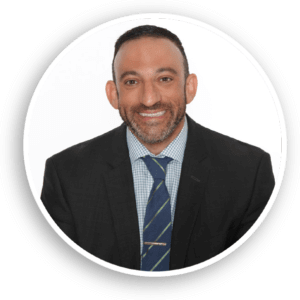 Each of these items should be shared with your legal team at Dolman Law Group Accident Injury Lawyers, PA, because it will help them develop a more comprehensive claim for your injuries. Remember, the better the documentation, the easier it is to justify your compensation claim.
Contact Us for Help With Your Motorcycle Accident Claim
We have offices conveniently located along both coasts of Florida and are committed to helping all accident victims. If you suffered an injury in a motorcycle accident and are uncertain about your legal rights and options, call us at (727) 451-6900 or fill out our convenient online contact form and set up an appointment for a free accident evaluation. We can meet you at whichever office is convenient for you, or we can conduct a virtual interview if that best meets your needs.