Attorneys at Law: How Personal Injury Lawyers Help Accident Victims
A serious accident can leave you with severe injuries, and no way to pay your medical costs. However, if the accident you experienced resulted from the reckless or negligent actions of another person, an attorney can help. Pursuing compensation for your damages is a complicated legal process. Insurance companies and court deadlines can overwhelm you as you deal with your medical care. Give careful thought to hiring an attorney at law to help you with your
personal injury claim
and lawsuit.
What Personal Injury Lawyers Do
A personal injury attorney represents accident victims who experience harm due to the negligence of someone else. Personal injury attorneys practice civil cases involving civil law. These types of lawyers serve to protect the best interest of accident victims. A personal injury claim with an insurance company is a complex process. Most insurance companies attempt to underpay or not pay victims the compensation they deserve. An aggressive insurance adjuster may offer accident victims far less compensation than they need for their medical care. Rising medical costs make securing the best settlement possible is crucial for recovery. Insurance companies are generally more open to settling outside of court. This can save both sides time and money. However, if an insurance company is too reluctant and refuses to agree to a fair settlement, going to court is sometimes unavoidable. A personal injury lawyer will have the skills necessary to present a civil case before a judge and jury. This is an invaluable experience that may make a tremendous difference in the outcome of your case.
What an Attorney Protects You From
Accepting the first offer an insurance company makes is usually a decision that can haunt you later. There is no way to predict how your injuries will heal or to determine what future medical needs you may require. The slightest complication from a serious injury can place you back in the hospital and result in additional medical costs. A personal injury attorney can protect you from giving in to pressure from an aggressive insurance adjuster. Accepting an initial settlement offer prevents you from seeking additional compensation later. Your personal injury attorney will work hard to secure the best outcome of your case and the most compensation possible. Each personal injury case is unique to the details of the accident, the form of negligence, and the injuries that resulted. While there is never a guarantee of compensation, pursuing it is your right. If you chose to seek compensation and justice for your damages, consider hiring a lawyer to protect you from insurance adjuster pressure.
Types of Cases Personal Injury Lawyers Represent
A
personal injury attorney
represents accident victims harmed by negligence after:
Rideshare accidents
Bicycle and pedestrian accidents
Slip and fall accidents
Dog bites
Medical malpractice
Nursing home abuse
Birth injuries
These are a few examples of the types of cases most personal injury attorneys handle. Most attorneys also represent those who lost a loved one due to the reckless actions of another person. The unexpected cost of a funeral is something for which many families find themselves unprepared. With the
average funeral costing thousands
, the cost can create a financial hardship for you and your family. If you lost a close loved one, a wrongful death attorney can fight for the compensation that includes not only the funeral costs but also:
Lost wages: The loss of income from a loved one's death can severely affect your finances.
Loss of potential income: The income possible if your loved one survived their injuries.
Loss of inheritance: The inheritance children would receive had their loved one survived.
Money can never replace the emptiness you feel at your loved one's untimely passing. It can, however, hold the responsible party accountable. A civil case victory may prevent them from ever taking such reckless chances again.
How Much a Personal Injury Attorney Costs
A serious injury or sudden loss can place you in a financial bind. The thought of hiring an attorney to help you with your case may concern you due to your limited finances. Many personal injury attorneys collect a fee only if and when they win your case (or otherwise secure compensation for you). If they do not obtain relief for you, you do not pay them for representation. This contingency-fee approach to personal injury legal fees affords accident victims of any means the chance to
hire an attorney
. The reality is that many accident victims cannot afford not to contact an attorney. A free case evaluation is an important first step toward taking action that may protect your current and future needs. Personal injury attorneys are aggressive with insurance companies and compassionate with accident victims. They understand what a traumatic time this is for you and your family. A personal injury lawyer is on your side and will carefully explain the process to you. They will also answer any questions you may want to ask. You should not speak with an insurance adjuster without consulting with a personal injury attorney first. If you do, agreeing to a settlement alone can cost you everything.
The Personal Injury Approach to Justice
A personal injury attorney will investigate the accident you experienced and identify all parties liable for your harm. Your attorney may interview witnesses, visit the accident scene, and take other important steps as they prepare your case. Personal injury attorneys understand how to:
Examine accident scene photographs
Review police reports
Interview witnesses
Negotiate with insurance companies
Present cases at trial
Explain the process to clients in a way that is easy to understand
Pursuing a civil case takes time, and time is something not on your side. The personal injury attorney you hire must get to work as soon as possible. The statute of limitations requires swift action before the lawsuit deadline passes. Attention to details is where an attorney can help you with your case. Missing the deadline for filing your case is not an option—should this happen, you generally have no further legal options for pursuing compensation.
Negligence is Unfair and Life-Altering: Personal Injury Attorneys Can Help
Everyone has a duty of care when around others. A driver's license, for example, is a privilege and not a right. When someone abuses this privilege, they must face accountability. Negligent property owners who place profits before people also must face accountability. If the property owner had taken the time and invested money into repairs, your injuries might not exist. Medical malpractice is another example of how negligence can result in life-altering harm. According to research by
Johns Hopkins Medicine
, medical mistakes are the third leading cause of death in the United States. Wrong side surgery, prescription mistakes, and other errors can require a lifetime of expensive medical and personal care. One especially tragic type of personal injury or wrongful death case is that of nursing home abuse. The senior population is among the most vulnerable when it comes to those unable to defend themselves from those they depend on.
Nursing home abuse
can include physical, emotional, psychological, and financial abuse, along with neglect. Untrained staff or short-staffed is no excuse for nursing home abuse or neglect. If you suspect your loved one is not receiving the care, they deserve, consider seeking immediate medical help, reporting the abuse to the appropriate authorities, and consulting with an attorney. No matter what form of negligence you or your loved one experienced, a personal injury attorney can assist you. They can pursue justice on your behalf by fighting for the compensation you both need and deserve.
How You Can Help a Personal Injury Attorney
If you have a strong case for possible compensation, there are ways you can help your attorney. Gathering all information related to your accident can save them time as they prepare your case for a potential trial. Some information you may possess may seem irrelevant to you, yet your attorney may view it as important. Sharing all information you have is best—your attorney can identify which pieces of evidence are crucial for your case. You can also help your attorney and your case by not sharing information about your accident and injuries with others, especially online. While friends and family may inquire about what happened out of care and concern, limiting what you say is a smart idea. Vital information for your case may land in the wrong hands. A misinterpreted statement or a shared photograph on social media can result in serious harm when it comes to your pursuit of compensation. An insurance company may stumble upon the information and use it to blame you for the accident or incident. By limiting what you share and who you share it with, you can protect your chance of a more positive outcome of your civil case.
Personal Injury Attorneys Differ From Criminal Attorneys
A criminal attorney fights to defend their client from criminal charges. Criminal charges can result in such punishment as fines and possible jail or prison time. Personal injury attorneys fight for the rights of accident victims. Their clients suffered grave harm or the loss of a loved one due to someone else's negligence. Their fight is to seek compensation for their damages from the liable party. These two types of law are quite different yet similar in some ways. For example, a drunk driver may face criminal charges for an accident that results in death, and they may face charges as well. Personal injury attorneys work with accident victims in pain, in the hospital, or those dealing with a loss. Emotions run high in such situations, making it imperative that victims work with their attorneys. It is sometimes difficult to manage the rage, and upset accident victims experience with their injury or loss. A personal injury attorney understands the feelings of frustration you and your family members experience. They work hard to bring your case to a resolution sooner rather than later. Many personal injury attorneys can provide you with information regarding services for managing your emotions. This is just one example of how supportive personal injury attorneys are when providing clients with professional customer service.
Attorney at Law: What It Really Means
An attorney at law has the qualifications and license necessary to represent clients in court. Hiring an attorney means that you have the type of representation necessary should your case proceed to trial. While attorney and lawyer may seem like interchangeable terms, there is a difference. A lawyer has studied and received training in the law, but may not represent clients in court. Lawyers primarily give legal advice, where attorneys tend to go to court on behalf of clients. These legal terms can confuse and overwhelm you as you recover from your injuries. An attorney at law is the best option for when you want to pursue civil action.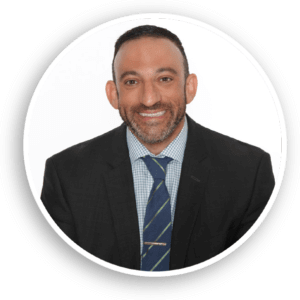 Hiring the right attorney is essential for feeling confident in their approach to your case. If you suffered serious harm or lost a close loved one due to the negligence of someone else, an attorney at law is most likely the right choice for you.
The Compensation Clock Starts Now
The moment you suffer your injury or your loved one dies from theirs when the compensation clock starts. To pursue compensation for your damages, you must act quickly. A personal injury lawyer can get to work for you if you reach out for a free consultation sooner rather than later. If your injuries or loss overwhelm you, consider
contacting
a personal injury or wrongful death attorney at law without delay.