Trucking Accidents in Cape Coral
Florida State Road 884, which runs through Fort Meyers and into Cape Coral, moves many trucks through the area. Unfortunately, it may also pose an unexpected danger: in some cases, the presence of those big trucks can increase accident risks for everyone sharing the road with them.
Did you suffer injuries in a truck accident on S.R. 884 or the streets of Cape Coral? Do you have questions about your right to compensation? Dolman Law Group Accident Injury Lawyers, PA can help. Contact our Cape Coral truck accident attorneys to learn more about your right to compensation for truck accident injuries.
Table of Contents
Dolman Law Group Accident Injury Lawyers, PA Can Help with Your Cape Coral Truck Accident Claim
Dolman Law Group Accident Injury Lawyers, PA offers top-quality customer service and achieves outstanding results for people across the country seeking compensation for serious accidents. We serve both coasts of Florida and offer convenient representation to our clients, including the ability to pursue virtual consultations when needed.
Our experienced personal injury attorneys have successfully negotiated compensation in several past truck accident claims.
Take a look at our past results:
$3.85 million recovered after a truck accident
$3.2 million recovered in a semi-truck accident settlement
$1.75 million recovered after a truck accident
$1.58 million recovered after a truck accident
Our past claim results cannot guarantee the results of any future claim, even if you have suffered similar injuries. However, our team of attorneys can work to provide you with the support you need to successfully navigate your claim.
Small-Firm Feel, Big-Firm Results
At Dolman Law Group Accident Injury Lawyers, PA, we provide our clients with the personalized, compassionate support they would receive from a big firm while pursuing the results you can only get from working with a big firm with substantial resources. We help our clients take on the big insurance companies as they pursue maximum compensation for their injuries.
Free Consultations
Do you need to learn more about your rights after a truck accident or get a better feel for the compensation you should expect? Do you have questions about whether you have grounds for an injury claim or how to find the right law firm for your specific needs? At Dolman Law Group Accident Injury Lawyers, PA, we start with a free consultation to help you learn more about your specific rights and the steps you need to take to protect your right to compensation.
Compensation for Truck Accident Claims in Cape Coral
If you suffered injuries in a Cape Coral truck accident, you need to know what compensation to expect for your injuries as soon as possible. Truck accident compensation can help you pay for your medical expenses, manage your incoming bills, and handle the challenges and changes you may have faced since the accident.
At Dolman Law Group Accident Injury Lawyers, PA, we cannot guarantee the compensation you will recover for your truck accident claim. However, we can help you break down the losses you sustained into the categories most commonly included as part of a truck accident lawsuit.
Compensation for Your Truck Accident Medical Costs
Due to the immense force often associated with them, truck accidents frequently lead to more severe injuries than you might sustain in another type of accident. For example, a truck accident may prove more likely to cause injuries with lifelong effects, like spinal cord injuries, brain injuries, or limb amputation. You may need substantial medical care to help you cope with the challenges and limitations of those injuries.
Unfortunately, whether you pursue medical treatment at Cape Coral Hospital or need to move outside the Cape Coral area to seek medical treatment, you will likely experience high medical costs associated with your injuries. Frequently, accident victims find that the cost of emergency care alone can cause immense financial damage. As recovery progresses, your medical bills may increase even more. You may face the cost of long-term care, durable medical equipment, and other medical needs.
Talk to your lawyer about all the medical bills you had to pay because of your accident, including the cost of future medical expenses.
Compensation for Your Income Losses
Truck accident injuries can greatly impact your ability to work normally after the accident. For example, City of Cape Coral workers must adhere to government guidelines regarding their return to work. Others, like workers at Publix, Sam's/Walmart, or Home Depot, the largest employers in Cape Coral, may simply lack the capacity to return to their previous jobs in any beneficial manner while they recover from their injuries.
Talk to your lawyer about the time you have missed at work because of your truck accident injuries.
In addition to time missed at work immediately after the accident, you may also have to consider:
Time missed due to follow-up appointments
Time off for therapy
Time missed because you needed to alter your hours after your accident
Vacation time used in your recovery
You can often include compensation for your lost earnings as part of your truck accident claim. If you permanently lose the ability to work in your former field because of the accident, you may also have the right to claim compensation for lost earning potential.
Compensation for Your Suffering
Most truck accident claims will also include compensation for the non-tangible losses you had after your accident. Your truck accident injuries may have caused immense physical pain, and you may have had ongoing emotional challenges that make it very difficult for you to cope with those limitations.
Talk to your lawyer about what you may have suffered, including:
Anxiety
Depression
Loss of enjoyment of life
Loss of relationships
Lost opportunities/activities/hobbies
Your emotional suffering matters when you file an injury claim.
Trucking Challenges in Cape Coral That Increase the Risk of Accidents
Trucks traveling through Cape Coral may use SR 884 to get through the area, but they may also travel across many local streets as they help get goods to local retailers, including grocery stores and home improvement stores. Unfortunately, big trucks may face some unique dangers in the Cape Coral area.
Florida: A Transportation Hub for Goods
Florida is a transportation hub for many goods moving into the country and across it. That can mean a heavier degree of truck traffic moving through all areas of the state, including Cape Coral.
Overloaded Trucks
Due to trucking industry shortages, many trucking companies choose to overload their trucks to try to get them safely to their destinations. Unfortunately, overloading trucks may increase the risks of many truck accidents, including rollover accidents. Overloaded trucks may also pose a greater danger of tire blowouts or engine, transmission, and steering failures.
Overworked Drivers
With truck drivers in short supply across the country, many drivers are working longer hours than ever. While federal law does mandate the maximum number of hours a truck driver can spend on the road, drivers may still have trouble with spending excessive hours behind the wheel. As a result, truck drivers may drive while drowsy, increasing the risk of serious accidents.
Weather Challenges
Like much of Florida, Cape Coral can see heavy storms coming in off the coast, often unexpectedly. Those heavy storms can cause pounding rain, slick roads, and low visibility, further interfering with the truck driver's ability to successfully navigate the road.

Cape Coral Truck Accidents: The Basics
Cape Coral truck accidents can occur for several reasons and cause many devastating injuries.
Types of Truck Accidents
Truck accidents may occur either because of the truck driver's negligence or factors outside the driver's control.
Blind spot collisions occur when a truck causes an accident because the driver could not see another vehicle, a pedestrian, or a cyclist in his blind spot. Big trucks often have very large blind spots that can prove difficult for other drivers to avoid.
Jackknife collisions occur when the truck's trailer swings free of the control of the truck. Drivers may have little control over the vehicle as it jackknifes out of control.
Right turn accidents frequently occur for big trucks since drivers may need to make wide right turns and may require more room to complete the turn successfully.
Rear-end collisions often result when a big truck driver does not have adequate time to stop after another vehicle pulls over in front of the truck or brakes suddenly.
Shifting load accidents may occur because the load in the trailer shifts unexpectedly, causing the trailer to pull out of control. Shifting load incidents may increase the risk of a big truck rollover accident.
Falling load accidents occur most often with flatbed trucks. A load falling off a big truck can create a substantial hazard for other drivers and may raise the risk of a dangerous collision.
Truck Accident Injuries
Victims of truck accidents often suffer severe injuries due to the large size of the truck.
Injuries may include:
Spinal cord injuries
Brain injuries
Back and neck injuries
Amputation
Broken bones
Severe lacerations
Crushing damage
Fighting the Insurance Company After a Cape Coral Truck Accident
Following a Cape Coral truck accident, you will typically file a claim for compensation through the truck driver's insurance company. Unfortunately, that process may not go as smoothly as you might hope. While many accident victims hope that the insurance company will make the process as smooth as possible, insurance companies may focus on decreasing the compensation they pay for the accident and the associated injuries.
The insurance company may limit that compensation by:
Offering, and pressuring you to accept, a low initial settlement soon after the accident
Denying the truck driver's liability in the accident
Denying the extent of your injuries from the accident and the medical treatment you needed
You may also find that the insurance company simply does not prove as responsive when you deal with them alone as it might when you go through a lawyer. At Dolman Law Group Accident Injury Lawyers, PA, we provide our clients with extensive support and advice regarding how to best handle the insurance company and what steps you may need to take to protect yourself as much as possible.
What to Do After a Truck Accident in Cape Coral
Following a truck accident in Cape Coral, you may need to protect yourself and your right to compensation.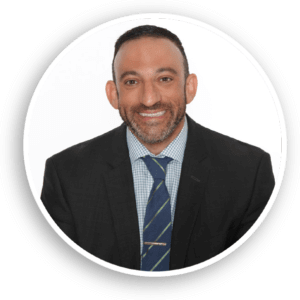 Get a copy of the police report. You may need to visit the Cape Coral police department in person to get a copy of a locally issued police report.
Note all your medical expenses, including bills you may have already paid. You may need to start a file that contains information about all your medical bills, especially since you may have ongoing medical costs related to the accident and your injuries.
Listen to the instructions issued by your medical care providers. Your care providers may let you know that you need to avoid some activities while you recover, or that you need to schedule specific medical procedures.
Let your insurance company know about the accident. You may need to notify the insurance company if you intend to use your PIP insurance, or you may need to let the insurance company know about a totaled vehicle. In addition, the insurance company may have a policy that you need to report any accident, even one you did not cause.
Contact our lawyers to help you with your claim. We can tell you more about your rights and pursue the compensation you may deserve for your injuries. We can also take care of all of the above items for you.
Contact a Cape Coral Truck Accident Lawyer Today for Help with Your Claim
If you suffered injuries in a Cape Coral truck accident, you need a Cape Coral truck accident lawyer to help you manage your claim and maximize the compensation you can recover. Contact Dolman Law Group Accident Injury Lawyers, PA today at 833-552-7274 (833-55-CRASH) for your free consultation.