A relationship with a doctor is often considered one of the most important relationships people can have. That is why it can be so devastating to discover that you suffered a catastrophic injury because of your doctor's negligent actions.
However, these incidents do happen, even in huge hospitals such as HCA Florida Largo West Hospital. Every day, innocent patients suffer debilitating harm or even lose their lives because of a health care professional's negligent or reckless actions.
However, if you or a loved one endured these injuries, you may be entitled to compensation for the damages you suffered. Better yet, with an experienced Largo medical malpractice attorney from Dolman Law Group Accident Injury Lawyers, PA, on your side, you will not have to fight for this financial recovery on your own. Instead, you can focus on getting better while these legal professionals get to work going after the justice you deserve.
Table of Contents
How Our Law Firm Can Help You
Dolman Law Group Accident Injury Lawyers, PA., is a law firm known for getting results. However, we are also known for handling cases dealing with many areas of personal injury law in Largo, including motor vehicle accidents, dangerous drugs and device incidents, and complex medical malpractice claims.
Yet, regardless of what issue you are going through, when you reach out to our firm, we can meet with you one-on-one to go over your case. Once hired, our attorneys can also work directly with you to meet your needs and handle your claim correctly. This includes identifying all potential sources of compensation you can go after and vigorously pursuing the money you need.
Due to this hard work, dedication, and personalized attention, we have assisted countless clients over the years and secured millions of dollars on their behalf. If you are looking for a medical malpractice lawyer in Largo, contact our experienced legal team for a free consultation. Our attorneys can meet with you virtually or in-person at one of our conveniently located locations, including our office in Largo, situated off Ulmerton Road on Block Boulevard.
Verifying if You Have a Valid Medical Malpractice Claim
Medical malpractice usually refers to a health care provider's negligent act or omission that leads to below-average treatment, resulting in a patient's harm. However, not every act or omission will be considered medical malpractice. In fact, to bring a medical malpractice claim in Largo, the patient would need to show that the following elements are present in their case:
Doctor and Patient Relationship Existed
Before pursuing a medical malpractice claim, you must establish a relationship between the doctor and yourself. This relationship often forms when the doctor decides to treat a patient, and the patient agrees to be treated by the doctor, which may include providing treatment plans, diagnostics, and other medical care.
There Was a Standard of Care Breach
Certain types of standards are recognized as acceptable medical treatments by other medical care professionals in the same or similar circumstances. As a result, patients have a right to expect that their medical care professional will meet these standards. If they do not, the doctor or other health care worker acted negligently.
The Negligence Caused the Injury
If you are looking to pursue a medical malpractice claim, it is not enough to show that a doctor violated your standard of care. You would also have to show that the medical care professional's negligence resulted in your injury and that this injury would not have occurred without negligence.
Significant Monetary Damages Resulted From the Injuries
Unfortunately, because medical malpractice claims are so expensive to litigate, if you sustained harm due to a doctor's negligence, you will often have to show that you suffered significant financial damages due to your medical malpractice injuries. If the damages are too minor, the costs of pursuing this lawsuit can be more costly than the potential economic recovery.
Common Examples of Medical Malpractice in Largo
While medical malpractice can include many different issues, in Largo, some of the more common matters that make up these medical malpractice claims include:
Unnecessary surgeries
Improper reading of lab results
Ignoring labs
Not diagnosing a health issue
Misdiagnosing
Performing surgery on the wrong site
Not properly administering medications or giving a patient the incorrect dosage
Discharging a patient prematurely
Not recognizing a patient's symptoms
Not ordering the proper medical tests
Not taking into account the patient's medical history
Not following up with the patient after their treatment
Providing poor aftercare
However, because of the factors that go into establishing a medical malpractice case, not every medical mistake will lead to a valid legal claim. For these reasons, if you suffered harm due to the wrongful actions of a doctor or other health care professional, reach out to an experienced Largo medical malpractice attorney at Dolman Law Group Accident Injury Lawyers, PA as soon as possible. Our lawyers can review the incident, determine if you have a valid legal case, and help you go after the compensation you deserve.
The Financial Damages You Can Pursue Following a Largo Medical Malpractice Incident
Depending on the facts of your incident, you may be entitled to certain types of compensation for the harm and losses you endured. In Florida, this compensation can include both economic and non-economic monetary damages:
Economic Damages
These damages compensate injured patients for their actual losses due to medical malpractice.
These damages usually include compensation for things like:
Medical expenses related to doctor visits, hospitalization, prescription medications, surgeries, and other medical treatments
Future ongoing medical treatments
Lost wages
Reduced earning capacity
Rehabilitation costs
Non-Economic Damages
These damages refer to payment for the hard to quantify losses such as:
Pain and suffering
Mental anguish
Loss of companionship
Loss of enjoyment and quality of life
Disfigurement
Due to the number of factors involved in proving these damages, work with a knowledgeable Largo medical malpractice attorney following your malpractice incident. At Dolman Law Group Accident Injury Lawyers, PA, our attorneys can review your claim, figure out which of these damages apply to you and your case, and help you go after the maximum compensation you deserve.
The Local Issues You Should Know About
No matter if you suffered harm because of a health care professional's negligence at HCA Florida Largo Hospital or Encompass Health Rehabilitation Hospital of Largo, some local issues can affect your claim and hurt your chance of success.
The statute of limitations is a law that mandates how much time a person has to file a legal case following an alleged offense. If these individuals fail to file their claim within the allotted time, they may not be able to pursue legal action to obtain compensation for the harm and losses they endured.
In Florida, for example, ordinary negligence causes of action have a four-year statute of limitations. However, the state has also codified a two-year statute of limitations for medical malpractice accidents, with a four-year statute of repose and a seven-year cap for cases that involve intentional misrepresentation, concealment, and fraud by a medical care provider defendant. Yet, if the patient is a minor of eight years or younger, the seven-year cap does not bar an action brought on behalf of the minor or before the child's eighth birthday.
Due to these rules and exceptions, you must file your case within the allotted statutory period. Reach out to a knowledgeable Largo medical malpractice lawyer at the Dolman Law Group Accident Injury Lawyers, PA as soon as you can.
Our attorneys can not only determine the maximum amount of time you have to file your case but can also prepare and submit your legal motions, files, and documents to the proper court before this time expires.
Taking on the Insurance Company Following a Medical Malpractice Incident
Generally, in a malpractice suit, the patient will take on the at-fault party's insurance company rather than the liable healthcare worker. However, this does not mean obtaining compensation for your harm and losses will be easy. Most of the time, the opposite is true.
The insurance company, like other businesses, wants to make a profit, and the less these insurers pay you, the more money they make. Consequently, these insurers and their adjusters will do everything they can to get you to admit to something that can impact your claim.
For these reasons, before you make any statements to the insurance company, you should go over the case with an experienced Largo medical malpractice lawyer. These lawyers can help you understand the tactics these insurers may try on you and, more importantly, take over these conversations on your behalf, ensuring you do not say anything that can hurt your claim.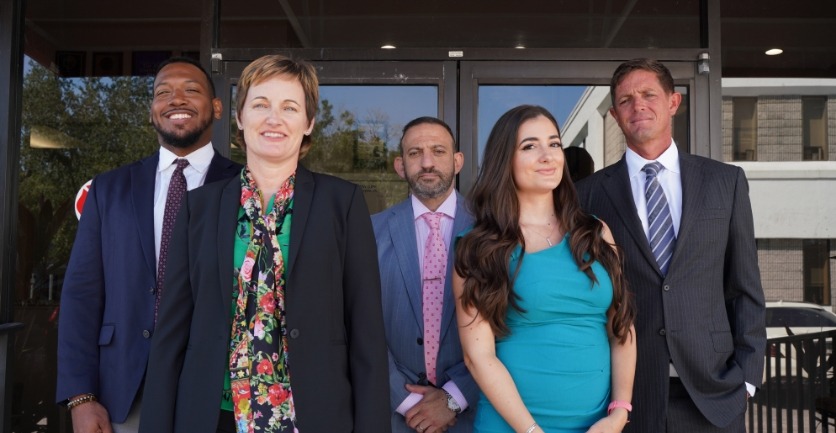 Protecting Your Legal Rights Following a Medical Malpractice Incident in Largo
Following a medical malpractice incident, you likely have many questions regarding what you should do and who you should reach out to. And while the last thing you want to do under these circumstances is worry about these specifics, the actions you take after this incident can help protect your health and your legal rights.
For these reasons, after a medical malpractice accident, you should:
Reach out to Another Medical Professional
After you suffer harm because of medical malpractice, you have to put your health first. This means you want to get the medical care you need or continue seeking medical treatment. However, get treatment from a different medical professional, not the one that injured you.
This is because if the doctor knows you are considering pursuing legal action against them, they may try to change medical records or interject treatments that will minimize your chance of bringing a successful claim. Consequently, if possible, try not to go back to the original doctor and instead see a new one as soon as possible.
Get Records Immediately
Another thing you should do is quickly get a copy of all your medical records. This can help prevent the medical care worker or others from tampering, listing, or changing your medical files to support their case.
Be Careful What You Say
While you may believe that voicing your opinions can help your stress levels, you should be careful what you say to others about this incident or what you post on social media. Remember, the other side is looking for any reason to deny your claim, and they can use these statements and posts to hurt your case.
As a result, avoid saying anything or posting about the medical malpractice incident on your social media accounts or in online support groups.
Provide Documentation to Your Attorney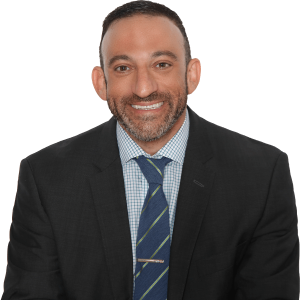 After you get the medical treatment you need and get your medical condition under control, gather all of your evidence, including your medical report, bills, and expenses related to your injuries, and present them to a skilled Largo medical malpractice attorney. These lawyers can use this evidence to help prove what happened, who was at fault, and the extent of your damages as they go after the maximum compensation you deserve.
Contact a Largo Medical Malpractice Attorney Today
If a medical malpractice incident harmed you or a family member in Largo, do not wait to get the legal help you require to take on this challenging legal ordeal. Instead, contact Dolman Law Group Accident Injury Lawyers, PA, today, at (866) 826-1298 for your free case evaluation and find out how our law firm can help you fight for your rights and the justice you deserve.
---
Largo Office Location
10225 Ulmerton Road; Bldg. 6
Largo, FL, 33771
(866) 826-1298
Client Testimonial
"AMAZING and understanding attorneys! Did great on my case and I highly recommend Dolman Law Group Accident Injury Lawyers, PA for anyone that has been injured in an accident!"
Rating: 5/5 ⭐⭐⭐⭐⭐
Koralis R.
Jan 2020
Read more reviews on Google!