Our Smith & Nephew Hip Replacement Lawyers Fight for You
When you experience pain and discomfort in your hips, your doctor may recommend a hip replacement. While this surgery has become fairly common recently, undergoing a significant surgical procedure can still cause reservations and concerns. Still, for many Americans, the prospect of living free from debilitating hip pain makes the risk seem worth taking.
Yet not every hip replacement surgery goes as planned. Some unfortunate victims receive defective hip replacement hardware, such as artificial hip components manufactured by Smith & Nephew.
If you or a loved one suffered injuries as a result of a Smith & Nephew hip replacement, the law may entitle you to receive compensation from the manufacturer and others. The experienced Smith & Nephew hip replacement and defective product lawyers at Dolman Law Group Accident Injury Lawyers, PA have the skill and know-how to pursue legal action on behalf of victims like you. Contact us today for a free case consultation.
Reasons for a Hip Replacement
There are many reasons why your doctor might suggest you get a hip replacement. Arthritis is the most common. Other reasons may include that you experience extreme pain when you stand or move a certain way. The goal of many hip replacements is to relieve patients of this sort of chronic pain.
Car accidents and other violent incidents can also make a hip replacement necessary by causing a severe hip fracture. In those circumstances, a doctor may recommend a partial or total hip replacement to help the body heal. Because of the nature of hip bones, once broken, they are more prone to future breaks. Getting a hip replacement can help to ensure that does not happen.
A doctor may also suggest a hip replacement simply because of the wear and tear a patient's body has taken. When cartilage between the bones in the hip joint wears out, a patient can experience extreme pain when the bones rub against each other. Called bone degeneration, this conduction can also lead to more serious medical complications, which is why a doctor may suggest a hip replacement.
Signs That You Received a Defective Hip Replacement From Smith & Nephew
Whether you have a natural hip or an artificial hip, the joints are nearly constantly in motion. This is partly why wear and tear on hips happen as people age.
However, most hip replacement devices are made of metal. Studies show that metal-on-metal friction in a hip replacement can cause tiny pieces of metal to break loose from the device. These tiny metal pieces then flow throughout the body, which is toxic and can lead to tumors.
That can include
Smith & Nephew's Birmingham hip replacement, particularly the BHR R3 (metal-on-metal) cup cases that caused metallosis and require a revision.
The Short Monolithic Femoral System, also called the SMF stem—a mixed metal modular neck product—that caused metallosis.
If you hear popping or grinding sounds when you move after receiving a hip replacement, then that could serve as a tell-tale sign that your hip replacement is failing. Most hip replacements should last around 20 years. Hearing odd noises or feeling severe pain shortly after your surgery could be a red flag that something is wrong with your hip replacement and that you should see your doctor right away.
The process of metal pieces breaking off from your hip replacement is called metallosis. The toxic effects of metallosis can include cancer and damage to your eyes, heart, brain, and other vital organs. If you have been diagnosed with metallosis after a hip replacement, then the best treatment option may consist of removing and replacing the hip replacement. This process is called revision surgery and it requires your doctor to remove the original hip replacement and insert a different one.
Patients who receive a metallosis diagnosis understandably worry that the next hip replacement they receive in a revision surgery will cause the same complications. This worry and emotional distress only compounds the pain and difficulty caused by the defective hip.
Patients who find themselves in this unfortunate position can often benefit from speaking with an experienced hip replacement injury lawyer from Dolman Law Group Accident Injury Lawyers, PA. They may discover that they have suffered their injuries through the wrongful conduct of the hip replacement manufacturer, Smith & Nephew, and/or from choices made by their medical providers.
While learning that they have legal rights to compensation cannot diminish a Smith & Nephew hip replacement victim's physical pain, it can give them some peace of mind to know that they can hold the parties who harmed them financially accountable.
Understanding What Comes Next in Your Smith & Nephew Claim
Studies show that metal on metal Smith & Nephew hip implants have a higher failure rate than other types of hip implants. Recipients of these hip replacements frequently need additional surgeries to correct the problems the implants cause.
Of course, more surgeries are the last thing these patients want. Their whole intention in getting the first hip replacement was to fix their hip joint problems once-and-for-all.
Unfortunately, keeping a defective hip replacement is not an option, because it can cause potentially fatal health complications.
And yet, having revision surgery also comes with risks, such as:
Infection during surgery;
Physical pain from recovery process;
Mental anguish; and
Financial costs.
The Food and Drug Administration (FDA), to date, has not issued a mandatory recall for Smith & Nephew hip replacement devices. In 2012, however, Smith & Nephew voluntarily recalled some of its implants because of a high rate of revision surgery. But if you have already received a Smith & Nephew hip replacement, that does little to help you. You may still need revision surgery and the high physical, emotional, and financial costs that come along with it.
At the very least, do not pay a dime out of your own pocket for revision surgery caused by a negligently designed Smith & Nephew hip replacement, and recover compensation for the harm it did to you. Speak with a seasoned hip replacement attorney from Dolman Law Group Accident Injury Lawyers, PA as soon as possible.
Seeking Compensation for The Harm Caused By a Defective Smith & Nephew Hip Replacement
To secure the compensation you deserve, you may need to file a personal injury lawsuit. The manufacturer of your bad hip, Smith & Nephew, and potentially others involved in the process that led to the hip ending up in your body, may have a legal liability to you for money damages.
Hip replacement personal injury claims, however, fall into a category of legal actions known as product defect cases. This is an area of law that relates to harm done to individuals by unreasonably dangerous consumer and industrial products—which may include your Smith & Nephew hip replacement.
Product defect cases require the steady hand and keen eye of an experienced personal injury lawyer who—in addition to knowing the law—also understands the science, medicine, and engineering issues involved in holding Smith & Nephew and others accountable for a defective hip replacement. The lawyer should also have ample resources to fund a case, and access to a network of experts in the relevant fields who can help to prove what happened to you and who should face legal liability for it.
Do not delay in connecting with an experienced hip replacement injury lawyer, either. In Florida, you only have four years from the date of your injury (or from when you could reasonably have learned that your injury has occurred) to file a claim for damages related to your hip replacement, in most cases. That might seem like a long time, but experienced lawyers need as much of it as possible to build the strongest possible case on your behalf. Most other states give you a far shorter time to take legal action.
At Dolman Law Group Accident Injury Lawyers, PA, our award-winning attorneys have the knowledge, skill, network, and resources to represent victims of defective Smith & Nephew hip replacements. Contact our team as soon as possible for a free consultation to discuss the circumstances of your failed hip replacement and whether the law permits you to seek compensation for your injuries and losses.
Potential Compensation in Your Smith & Nephew Case
While no amount of money will undo the pain and damage you have suffered, it will help to make sure you do not experience any financial hardship because of Smith & Nephew's negligence. Your ability to recover compensation for your injuries depends on the lawyer you choose.
Your lawyer may try to get you compensation for:
Pain and suffering
Emotional distress
Lost wages
Lost earning potential
Loss of companionship
Loss of life enjoyment
Present and future medical bills
Rehabilitation costs
Many hip replacement victims only assume they can collect damages for the medical bills currently sitting on their kitchen table. Unfortunately, that could leave you vastly underestimating the actual amount of damages you will need to collect.
When you work with a trusted legal advisor, you can create an accurate estimate of your future medical and financial needs. Often, this amount vastly outweighs your existing needs. Properly accounting for your future needs means you will not have to pay out of pocket for these losses.
Because hip replacement surgery and your revision surgery will require a great deal of recovery time, you may be out of work for an extended period. This could result in a great financial loss to your family. They may feel pressure to take on additional jobs or work overtime to help cover the financial loss of you not working. But that is not their burden to bear. Smith & Nephew should be on the hook for all of your financial losses related to their defective hip replacement device.
To collect this compensation, you need to file a personal injury claim. This is best done by an experienced legal team with your best interests at heart.
Our Lawyers Can Protect Your Rights
While you are working on getting better, your chosen legal representation will aggressively work to collect compensation for your injuries. By taking this action simultaneously, you ensure that there is little delay in your recovery.
Many hip replacement victims often think they can achieve a higher settlement offer without a lawyer. After all, they will have to pay the lawyer to help. Unfortunately, that decision often leads victims to pay out of pocket because the insurance company got them to settle for less than their case was worth.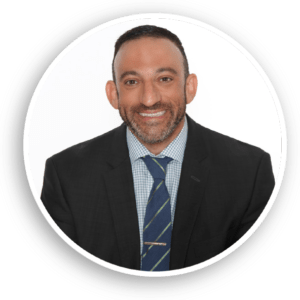 We do not want to see that happen to you. When the insurance company representing Smith & Nephew contacts you with a settlement offer, we urge caution. It is likely not their best offer and it likely will not include your future financial needs. Besides that, if you sign the settlement offer, you will waive your right to bring any future claims against the insurance company for Smith & Nephew's negligence.
This means that months or years down the road when the settlement funds have run dry but you still have expenses related to this injury, you will have no options other than paying out of your own pocket.
This is a tragic situation and we want you to avoid this at all costs. That's why we recommend strongly that you contact an experienced personal injury lawyer who is not afraid to take on the big insurance companies and their legal teams. We have your best interests at heart, unlike the insurance company.
Speak With Our Smith & Nephew Hip Replacement Attorneys Today
The legal team you choose for your Smith & Nephew hip replacement personal injury claim can make a difference in your ability to recover compensation for your injuries. Make sure your chosen legal advisor has experience in complex medical device cases like yours. Make sure your lawyer can show you successful results. And make sure you trust your lawyer. Your ability to avoid financial hardship and ensure you get every dollar you deserve depends on this decision.
With offices across both Florida coasts, you can easily reach Dolman Law Group Accident Injury Lawyers, PA online or at 833-552-7274. We look forward to helping you get back on your feet and get back to the life you love.
---
Dolman Law Group Accident Injury Lawyers, PA - Clearwater Office
800 North Belcher Road
Clearwater, FL 33756
Client Testimonial
"AMAZING and understanding attorneys! Did great on my case and I highly recommend Dolman Law Group Accident Injury Lawyers, PA for anyone that has been injured in an accident!"
Rating: 5/5 ⭐⭐⭐⭐⭐
Koralis R.
Jan 2020
Read more reviews on Google!