Largo ranks as one of the best places to live in Florida, offering residents and tourists an urban-suburban mix, with endless parks, restaurants, and even exciting nightlife. Although establishments in the area, such as Blur Nightclub and the One Night Stand, provide for an exciting night out, this does not guarantee that individuals will make the right decision and refrain from driving after consuming one too many drinks.
Thus, deadly drunk driving crashes occur frequently in Largo, and victims of this horrifying type of accident often suffer catastrophic injuries and life-altering debilitations.
However, a Largo drunk driver injured you, you should not have to deal with these losses and the resulting astronomical medical bills on your own. Rather, you should seek justice for the harm you've endured and compensation for the damages you've suffered.
At Dolman Law Group Accident Injury Lawyers, PA, our knowledgeable drunk driving accident lawyers have years of experience taking on these drunk driving cases, and we stand ready to fight for maximum compensation on your behalf.
About Dolman Law Group Accident Injury Lawyers, PA
At Dolman Law Group Accident Injury Lawyers, PA, our award-winning attorneys make it a point to meet with our clients one-on-one to discuss their accidents, go over what happened, and explain how we can help. We then make sure to work directly with them to ensure proper handling of their case, that we meet all clients' specific needs, and that we pursue maximum compensation given their specific circumstances.
In all cases, we strive to provide our clients with high-quality legal representation and to avoid settling for less than the true value of their cases. To accomplish this goal, our experienced lawyers act quickly to identify all potential sources of compensation and aggressively fight on our client's behalf for maximum compensation.
As a result of this dedication, experience, and drive, we have collected millions of dollars in settlement awards and jury verdicts for our clients, including a recent judgment of $939,000 for a drunk driving rideshare accident that resulted in a mild traumatic brain injury and spinal trauma.
How Big of a Problem Is Drunk Driving?
Almost 28 individuals die every day because of drunk driving in the United States. This means one person dies nearly every 52 minutes, or over 10,000 individuals losing their lives every year. Unfortunately, these preventable accidents constitute a national problem as well as a Florida-specific problem. In fact, according to recent state statistics:
Every year, Florida has over 800 fatalities because of drunk driving.
Around 26 percent of all motorist deaths in Florida result from alcohol-impaired crashes.
Almost 2.1 percent of adults in Florida report driving after drinking too much at least once.
Additionally, around 140 deaths occur in Pinellas County every year because of drunk driving.
Common Types of Accidents Caused by Intoxicated Motorists in Largo
Individuals who consume alcohol and then get in the driver's seat face a high risk of causing devastating accidents. Alcohol consumption, even in small quantities, can affect a driver's coordination, reaction time, comprehension, and more. As a result, drunk motorists will often make bad decisions while driving, which can cause a severe crash and catastrophic injuries that otherwise could have been prevented.
Some of the more common types of accidents that often result in Largo because of an intoxicated driver include:
Rear-End Crashes
A rear-end accident involves a car crashing into a leading vehicle. This accident often occurs because of drunk driving, since an intoxicated motorist's ability to judge distance suffers significant impairment, and the driver's reaction time slows down due to the intoxication. Consequently, this can prevent the drunk driver from reacting quickly enough to stop when a leading driver slows down or hits the brakes.
Head-On Crashes
Drunk drivers may get drowsy or even fall asleep behind the wheel after a night of drinking. This can often result in them veering into oncoming traffic and causing a deadly head-on collision. A head-on collision or a frontal crash results when motor vehicles driving in opposite directions crash front to front.
Additionally, alcohol also can reduce a person's ability to comprehend or see traffic signs and signals and the actions of other motorists, which also makes head-on collisions more likely.
Wrong-Way Accidents
A wrong-way accident can result from a drunk driver accidentally turning onto a one-way street going in the wrong direction or entering a highway using the off-ramp instead of the on-ramp. These crashes often result because the intoxicated driver cannot see or comprehend the traffic signs or may not even realize when they drive the wrong way.
Pedestrian Collisions
Since drunk drivers generally experience impaired vision, intoxicated motorists frequently have a hard time seeing a pedestrian, especially when it gets dark. Worse yet, pedestrians involved in this collision have little chance of surviving this type of crash. Certain locations, such as Seminole Boulevard, involve a high risk of these disastrous accidents, since this area experiences significant pedestrian activity due to the Players School of Music and Largo Central Park.

Common Injuries Resulting From a Largo Drunk Driving Accident
Although a drunk driving accident can result in a slew of injuries that range in scope and severity depending on the circumstances of the crash, some of the more common injuries that tend to result from a drunk driving collision include:
Traumatic brain injuries
Spinal cord damage
Back and neck injuries
Facial trauma
Internal bleeding and organ damage
Soft tissue injuries
Broken bones
Knee and wrist injuries
Deep lacerations
Post-traumatic stress disorder
Wrongful death
Take Action After a Largo Drunk Driving Accident
Following a Largo drunk driving accident, the scene of this crash can often prove chaotic, stressful, and overwhelming. However, as a victim of this devastating collision, you should realize that the actions you take after this crash could affect not only your safety but your legal rights as well. Following a drunk driving accident, you should consider doing the following:
Contact 911 Immediately After the Accident
After a drunk driving collision, you need to call 911 immediately. This constitutes the fastest way to notify the authorities about the accident, let emergency medical personnel know that you or someone at the scene needs immediate medical attention, and get your crash on record.
Once the police arrive, they can perform a preliminary investigation into the crash and document their findings in their police report. If you pursue legal action following this accident, this report can provide valuable information regarding the incident and what happened.
Gather Evidence From the Accident Scene
If you feel safe doing so, try to gather as much evidence from the accident scene as possible. This should include photos and videos of your visible injuries, the vehicles involved, their placement on the road, damage to your car, the weather conditions at the time of the accident, skid marks on the street, traffic signals near the accident, and any indication of the other driver's intoxication, such as alcohol bottles spilling out of the car or even conduct after the accident that may indicate intoxication.
Talk to the Other Drivers
You should exchange details with all the motorists involved in the crash, including names, contact details, driver's license numbers, and insurance information. If the other driver appears significantly intoxicated and becomes unruly, however, do not put yourself at risk of harm. Rather, wait inside your vehicle for the police to arrive at the scene. These officers will make sure to get this information from the other driver and write it down in their police report. An experienced drunk driving accident lawyer, such as those at Dolman Law Group Accident Injury Lawyers, PA, can obtain this information from the police report when investigating your accident.
Look for Witnesses
Try to check for other people at the scene who saw what happened. If eyewitnesses do exist, try to get their names and numbers. These witness accounts can often provide you with further information regarding what happened and even help back up your case if you decide to file an injury claim.
Get to a Doctor as Soon as Possible
Even if you think you only sustained minor injuries following a drunk driving accident, a doctor should still examine you as soon as possible. Symptoms of severe injuries, like head trauma, can often take days to manifest, yet the longer you delay treatment, the more severe and fatal the injuries can become.
In addition, getting this prompt medical treatment can prove valuable to your case. After an accident, insurance companies will often try to do anything they can to deny your claim or reduce the amount of money you can receive. By not getting immediate medical help after the accident, the insurer will argue that your injuries result from a subsequent event or that you sustained less serious injuries than you claim, and thus, you should not get the full value of your claim or possibly any compensation at all.
However, when medical professionals examine you after the crash, they can write down information regarding your injuries in their medical report, providing you with evidence of a direct connection between the drunk driving accident and your injuries.
Keep All Your Records
To ensure that you can prove the full extent of your losses and damages after an accident, you should hold onto all your bills and records related to your drunk driving collision. This documentation can provide your attorneys the evidence they need to fight for maximum financial recovery on your behalf.
Watch What You Say After the Collision
Even if liability for the collision appears obvious, you still need to be careful about what you say following the accident. You want to avoid making any definitive comments about the crash, apologizing for what happened, or taking the blame for anything that occurred. These types of statements can end up coming back and hurting your case, affecting the amount of money you can get.
If You Suffered Injuries in a Largo Drunk Driving Accident, Contact Dolman Law Group Accident Injury Lawyers, PA, Today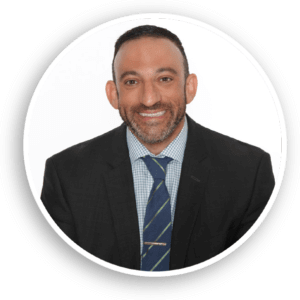 Although no amount of money can erase the hurt, pain, and damages that a drunk driver has caused you, at Dolman Law Group Accident Injury Lawyers, PA, we know that you need help rebuilding your life after this catastrophic accident, and money can help. We stand ready to help you get justice for what you went through and go after the compensation you require to get through this challenging ordeal.
Once you retain our experienced Largo drunk driving accident attorneys, we can:
Evaluate your potential injury claim, determine the legal options you should pursue, and answer all of the questions and concerns you have regarding the accident.
Investigate the collision and gather the evidence required to prove fault and damages.
Hold all those at fault accountable for the harm and losses you've endured and will continue to endure in the future.
Ensure the timely filing of all required motions and legal documents required in your case.
Take on all the discussions and negotiations with the other side, including the at-fault party and insurance company, and fight for a fair settlement amount.
Proceed to trial if the other side proves unwilling to negotiate fairly and fight tirelessly for a successful resolution to your case.
For these reasons, if you or a loved one suffered serious injuries because another driver decided to drive drunk, do not wait any longer to get the legal help you need. Don't try to handle your accident claim on your own. Instead, reach out to us today for a free case evaluation, and let our skilled Largo drunk driving accident attorneys show you what we can do for you. With offices across both Florida coasts, you can easily reach Dolman Law Group Accident Injury Lawyers, PA, at (727) 351-6615, or you can write to us using our online contact page.
---
Largo Office Location
10225 Ulmerton Road; Bldg. 6
Largo, FL, 33771
(866) 826-1298
Client Testimonial
"AMAZING and understanding attorneys! Did great on my case and I highly recommend Dolman Law Group Accident Injury Lawyers, PA for anyone that has been injured in an accident!"
Rating: 5/5 ⭐⭐⭐⭐⭐
Koralis R.
Jan 2020
Read more reviews on Google!