How Can You Find the Best Lawyer for Your Needs?
Finding the right lawyer to handle your accident case is not as difficult as most people fear. Here is an explainer on how to identify a lawyer near you who can get you the money you deserve for your accident losses.
Lawyers, Lawyers Everywhere, but What Type Do You Need?
The American Bar Association (ABA) counts 1.3 million lawyers in the United States. That is a lot to choose from. Even if you narrow the options just to the lawyers in your state, that still leaves you with thousands, if not tens of thousands, of potential advocates. How can you possibly pick the best one for your case?
Believe it or not, it is easier than it sounds. Right off the bat, you can eliminate a huge number of lawyers from consideration. That is because most attorneys probably do not handle your kind of case.
Lawyers work in a wide array of fields and focus their practices on a wide variety of topics. It is no exaggeration that there is a type of lawyer for every way that the law touches American life.
The 1.3 million attorneys in the United States include tax lawyers, real estate lawyers, divorce and family lawyers, administrative lawyers, in-house corporate lawyers, bankruptcy lawyers, intellectual property lawyers, finance lawyers, civil rights lawyers, maritime lawyers, insurance defense lawyers, school lawyers, municipal lawyers, military lawyers...and the list goes on and on.
Out of all those types and sub-types of legal professionals, your search for a lawyer only needs to focus on a single category: personal injury lawyers. That is what the legal profession calls an attorney who represents accident victims in seeking compensation for their injuries and losses.
If you got hurt in an accident and want a lawyer to handle the process of getting you the money needed to pay your expenses and rebuild your life, you need a personal injury lawyer. No other kind will do.
And can narrow your search category even further. Within the practice area known as personal injury, you will find lawyers who concentrate their practices on certain types of accidents or scenarios, like motor vehicle accidents, slip-and-falls, or nursing home abuse cases. Some even work exclusively on a single kind of specialized personal injury case, like aviation accidents or mesothelioma claims.
Lawyers do this because the more of a particular kind of case they practice, the better they get at it, and the more success they tend to have for your clients.
The best lawyer for your case, therefore, will be one who handles personal injury cases involving accidents or injuries similar to yours. If you got hurt in a car accident, in other words, your should focus on finding a car accident injury lawyer.
If you fell and sustained a complex brain injury, a lawyer with experience handling fall-related brain trauma will fit the bill. In most areas of the country, you can be highly specific and still locate numerous lawyers near you who have the chops to handle your case successfully.
Do You Need a Lawyer Near You?
It is sensible to think that you need to find an accident lawyer near you. But when it comes to finding the right lawyer for your case, your current physical location is less important than the location where your accident happened. That is because your accident location generally dictates which court has jurisdiction over your case. It is also where much of the evidence relevant to your case will be found.
Of course, many people live in the same town where their accidents happen. But not always. And when there is a difference, you will usually want to search for a lawyer in your accident location rather than where you live. So, for example, if you live in Pensacola, Florida but got hurt in an accident in Miami, your search should focus on finding a Miami accident lawyer.
Nuts-and-Bolts of Finding the Right Accident Lawyer For Your Case
Now that you know the kind and location of the lawyer you need, let's turn to how to find them.
Your Initial Internet Search
You can locate attorney candidates the same way you search for anything these days—on the internet. We suggest going to Google and searching for the type of lawyer you need practicing in the area where your accident happened. So, for example, if you got hurt in a truck accident in Dunedin, Florida, search for "Truck Accident Lawyer Dunedin Florida."
Your goal should be to find five to ten law firms that meet your criteria for experience and geographic location. Depending on the population of the area you search, however, you may get too many or too few relevant search hits.
Tweak your search to reach the target number by, for example, adding details to your description of the type of lawyer you need (if you want fewer matching hits) or broadening your geographic search area (if you want more).
For example, to narrow your results, you might search for "Truck Accident Lawyer Back Injury Dunedin Florida." To broaden them, you could try "Truck Accident Lawyer Pinellas County."
Picking Your Top 3
Once you get a list of five to ten lawyers or law firms that seem to fit the bill for your accident case, it is time to select the top 3 who you want to interview for the job. That is right; this is a job interview. You get to choose who handles your case, and you have every right to expect lawyers to demonstrate why they are the ones you should hire.
How should you select your top 3 to interview? It is suggested to read the websites of your candidates carefully and looking for information that gives you confidence in their abilities.
For example:
Free virtual or in-person case consultations for prospective clients like you
A team of respected, award-winning legal professionals
A demonstrated track record of favorable case results in matters like yours, including both settlements and trial victories
Positive testimonials from satisfied clients
Convenient office locations
24/7 availability
There is no magic formula here, so do not stress about whether you have chosen your top 3 perfectly. You are just narrowing your list to a few lawyers or firms you want to interview. If you do not find someone you like in this first go-round, you can always go back and try others.
Free Consultations
Once you have identified your top 3 lawyers or firms, do free case consultations with each. A free consultation is your chance to meet virtually or in person with a lawyer or firm that might handle your case. It is both a job interview and a fact-finding session. In a free consultation, the legal professional can learn a bit about your circumstances and give you an initial assessment of your legal options. You, in turn, can get a feel for the lawyer or firm and whether they seem like a good fit.
Bring enough information with you to a consultation to give the lawyer or firm a clear picture of your accident and the injuries you suffered. That way, they can give you a reasonably accurate read on your rights and how they might help. And do not worry—everything you share in a free consultation with a legal professional will always remain strictly confidential, even if you decide not to hire them.
It is smart that you come to the consultation with a list of questions or topics you want to explore to help you decide if the lawyer or law firm is right for the job.
You may want to find out, for example:
How often they handle cases like yours
Whether they have won cases like yours at trial
Their assessment of the potential strengths or weaknesses of your case
Who would work on your case if you hired them
How they communicate with their clients
Whether they have experience with any insurance company involved in your case
Discuss how the lawyer or law firm gets paid for their work. All reputable personal injury accident lawyers work on a contingent fee basis, which means their fee consists of a percentage of any money they recover on your behalf. Lawyers who work on contingency do not charge upfront fees or bill you by the hour.
Still, you should not take that for granted. It is critical to confirm that any lawyer or law firm you interview works on contingency. You should also find out the percentage they propose to keep, which can vary. Expect to get a clear, reasonable, straightforward answer to your questions. And always avoid any law firm that does not want to handle your accident case on a contingency or asks you to pay money upfront.
Picking Your Favorite
Once you have had free consultations with your top 3 lawyers or firms, you generally have two options. You can decide to hire one of them (assuming they want to represent you). Or you can decide not to hire any of them, go back to your search results, and do more interviews.
How do you know if you should hire one of the firms you have interviewed? If you have followed the steps above, you have already identified lawyers or law firms that can handle your case successfully. You probably would not go wrong by hiring any of them. So now it comes down to gut feeling.
The right lawyer or law firm will be the one who:
Listens to you
Inspires trust
Communicates effectively
Understands and respects your needs and priorities
Gives you confidence that your case is in good hands
Seems like someone you will get along and work well with
As mentioned above, there is no magic formula here. You do not have to justify your decision to anyone but yourself. So long as you have targeted legal professionals who have the experience and resources you need and are willing to work for you on contingency, you can feel confident in your choice.
What to Expect After Hiring an Accident Lawyer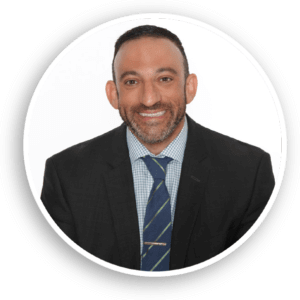 You have found a lawyer who meets your criteria and wants to handle your case. And you have told them you want to hire them. Now what?
Typically, a lawyer will ask you to sign an agreement—sometimes called a fee letter—laying out the terms of the representation. The agreement will usually cover, in plain English, the subject matter of the case the lawyer agrees to work on for you, who will work on your case, the contingent fee arrangement between you and the lawyer, and how you and the lawyer will handle case expenses like filing fees and travel costs. Read this agreement carefully, ask questions, and expect clear explanations.
Once you and the lawyer have agreed on the terms of the representation, the lawyer will usually dive right in.
The lawyer might, for example:
Take quick action to preserve your rights or meet case deadlines
Begin investigating your accident by collecting evidence and interviewing witnesses
Analyze insurance policies that may cover your losses
Prepare insurance claims and lawsuits to file on your behalf
Take over communications with insurance companies about your claim
Appear in court on your behalf to advocate for your interests
Negotiate with insurance adjusters or defense lawyers to settle your claim
As the lawyer takes these and other steps, you can expect to receive regular updates on the progress of your case. Lawyers have a duty to keep you informed about developments, decisions, and settlement offers. No one can settle your case without your permission.
Contact an Experienced Accident Lawyer Today
Do not wait to begin your search for an accident lawyer to handle your case. You may have only a limited window of opportunity to take legal action before deadlines expire. If you delay too long, you could lose your rights to compensation.
This blog post is a roadmap for how to find the right accident lawyer for your situation. Understand that a successful search will not be as difficult or time-consuming as you might have imagined. Connecting with an experienced accident lawyer is as easy as contacting them online for a free consultation.