​How Can I Find the Best Accident Lawyers Near Me?
After a severe accident, you may need substantial legal support to help you obtain compensation for your injuries and hold the liable party accountable for the dangerous actions that led to the incident and your injuries. How can you find the best accident lawyer near you? Take a look at these key strategies to help you locate a lawyer that best fits your needs.
How to Find an Accident Lawyer
When you suffer injuries in an accident and need to pursue compensation, you need a personal injury lawyer, specifically, to help you handle the claim process. A criminal lawyer, family lawyer, or even business lawyer may not have the same experience in personal injury law and the associated needs of the injured party. You may have several options for finding a personal injury lawyer near you who can help you handle your claim and navigate any legal challenges that may arise during the process. Ask for recommendations. Any time you have a friend or family member who has used a personal injury lawyer in the past may offer your best chance of determining whether a specific personal injury lawyer will meet your unique needs. A personal recommendation can give you much greater insight into whether you will get the benefit you need from working with an attorney. If you do not have a friend or family member with personal experience dealing with an
injury claim
, you may want to talk to a lawyer you have worked with in the past on another claim. While the family lawyer who put together your will may not have the skills and experience necessary to successfully navigate an injury claim, that lawyer may know the local legal community. Ask them how you can best find an injury lawyer that fits your needs. Check legal search websites. Legal search websites offer substantial information about the lawyers in your local area, including ratings and reviews from past clients that can help you determine what it might look like to work with a specific provider and whether that provider has the right skills and experience for your needs. A legal search website may also contain specific notes about a lawyer's specialties, which can help guide you to a lawyer specializing in the type of law you need. Check out these legal search websites to find the ideal lawyer for your needs.
personal injury claim
.
Finding the Best Accident Lawyer for Your Needs
However you start your search, you may quickly find yourself with a long list of attorneys who can handle your case. All law firms, however, do not necessarily have the same experience and competency. You want to ensure you have found the right lawyer for your specific needs, so ask the right questions. Also, remember that you have a unique case and equally unique preferences for how you handle your claim. In many cases, those personal touches and changes can significantly impact the right lawyer for your case. Consider your geographic area. You need a lawyer who practices in your specific geographic area. Lawyers receive their licenses from each individual state. In addition, each state may have its own set of laws and regulations that govern personal injury claims. A
personal injury lawyer
who does not know the local area may not have the same comprehensive knowledge of your claim's ins and outs, which may ultimately mean that you have more trouble than anticipated getting the full compensation you deserve as part of your claim. Furthermore, a lawyer outside the geographic area where you need to file your claim may not have the license to practice law in that area. If you need to file a claim outside your local area—for example, if you suffer injuries while on a trip to a different state—you may find it beneficial to either work with a lawyer from the area where the accident occurred, or to work with a law firm that has offices in multiple states so that you can get the legal support you need as conveniently as possible. Narrow your search by law firms with specific experience with your type of claim. Personal injury claims can fall into various categories depending on how your injury occurred and the severity of your injury. Some lawyers may choose to focus on specific types of personal injury law. You need a law firm with experience dealing with the type of claim you need to file. For example, some law firms may focus heavily on car accident claims. They know the ins and outs of what evidence you might need for a truck accident claim, but they might have a much harder time filtering through the evidence you might need to establish liability following a devastating act of medical malpractice or nursing home negligence. Other firms may choose to focus on catastrophic injury claims. They primarily deal with injuries that may permanently change the course of the victim's life. As a result, they have the resources and experience needed to put together a comprehensive claim that includes all the compensation elements the victim may deserve and take all the insurance policies into consideration when putting together a compelling claim. As you narrow your search for the ideal injury lawyer for your needs, look at the type of claim the law firm focuses on. Read through their results. Check out their practice areas. You want a lawyer with the skills and preparation needed to handle the specific type of claim you need to file. Consider what past clients have to say about the law firm. Once you have identified several accident lawyers near you, take a look at the reviews left by past clients. You can find reviews in several places: on legal review websites, on the law firm's Google Business listing, on the law firm's social media pages, and the website directly. Each type of review has its benefits, which you should carefully consider as you read through those reviews and select the law firm you might most like to work with.
Legal Websites
Legal websites or search engines usually carefully curate reviews for accuracy. They often contain only a small snippet of information, which may not offer enough insight to tell you whether you really want to work with a law firm.
Google Business Reviews
Anyone can leave a Google Business review. In some cases, that may mean that you end up with reviews from disgruntled people from the opposite side of an injury claim. However, those reviews may provide you with better overall information regarding what it might look like to work with a specific lawyer.
Social Media
On
social media
, you'll see socially-backed proof of clients who may have worked with the lawyer in the past and can provide information about what working with that lawyer looked like. Social media reviews may prove spottier than other reviews since they generally link directly to the client's profile.
The Lawyer's Website
Reviews on the lawyer's website screened and chosen by the law firm can provide insight into what the firm considers important. What types of reviews does the firm focus on? What attributes does the firm seem to prioritize? Evaluate what you, specifically, need from your lawyer. When selecting the best accident lawyer near you, consider what you want and need from your lawyer.
What outcome do you want from your case? Do you want maximum compensation? To make information about what the liable party did public?
What type of communication do you want from the lawyer? Do you want a lawyer that communicates regularly or primarily connects with you when something changes your claim? Do you need a specific form of communication, like phone calls versus emails?
Do you need big-firm resources to take on a big-name insurance provider or company?
Do you want a small firm that will connect with you and offer support through the whole claim process?
Make sure you know what you want from a law firm and choose one that prioritizes the same things you consider when evaluating your unique needs. Review the law firm's results. Take a look at what results the law firm lists on the website. Those results can give you considerable insight into how the law firm has approached claims in the past and how they might approach your claim. Does the firm list high-dollar results and high-profile claims against big firms or insurance companies? If so, it could indicate that the law firm can pursue equally substantial results in your claim. Schedule consultations with the law firms that top your list. Most accident lawyers will start their interaction with clients with a free consultation. During that consultation, you will have the chance to get to know the lawyer and ask any questions you might have about the firm. Make sure you clearly know what you need to know during that initial consultation.
How much compensation does the lawyer feel you can get for your injuries?
A lawyer cannot guarantee the results of your claim, even if he has previously handled similar claims. However, a lawyer can estimate the compensation you should reasonably ask for and even expect as part of a comprehensive injury claim. If you talk to multiple lawyers, you may want to make sure you choose one in line with the general estimates offered by other providers.
Who in the law firm will handle your case?
Carefully consider whether you have entered into a consultation with the same lawyer who will handle your case or if someone else in the firm will handle most of the details of your claim. In many cases, you may discover that the lawyer who makes you feel confident about the outcome of your claim will not necessarily work with you directly. Make sure you know who you would work with.
Does the firm have the capacity to handle your claim?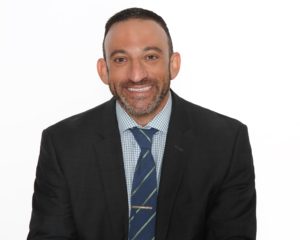 You do not want to see your claim ignored. While it might represent one of the dozens of claims handled by the firm at that moment, it may represent your future financial stability. Work with a firm with the availability and resources to handle your specific claim and the challenges that may crop up along the way.
Have You Found the Right Accident Lawyer for Your Claim?
The right lawyer in your accident claim can make a huge difference in the compensation you ultimately recover and your confidence in the case. Choose a personal injury lawyer with the resources to handle your claim successfully.
Contact
dolman Law Group today.