Hiring a Lawyer After Chemical Hair Straightener Caused Your Uterine Cancer
A major study by the National Institutes of Health published in October 2022 established a link between the use of chemical hair straightening products and the development of uterine cancer. If you have been diagnosed with uterine cancer after regular or frequent use of chemical hair straightening products, hiring a lawyer is an important part of obtaining compensation for your condition's expenses and impacts.
The Link Between Chemical Hair Straighteners and Uterine Cancer
The NIH study—known as the Sister Study and undertaken by the NIH's National Institute of Environmental Health Sciences—involved data from nearly 33,500 women in the U.S. between the ages of 35 to 74. The study aimed to identify the risk factors for breast cancer and other health conditions. During the study, which lasted nearly 11 years, 378 women were diagnosed with uterine cancer.
Uterine cancer is the most common cancer of the female reproductive system, accounting for around 3 percent of all new cancer cases. However, when evaluating the data of the women in the study, researchers discovered that while 1.64 percent of the women who had never used chemical straighteners developed uterine cancer before the age of 70, that number jumped to 4.05 percent among women who self-identified as frequent users of hair straightening products.
Interestingly, the increase in cancer risk was associated only with chemical straightening products, not with other chemical hair products such as dyes, bleach, highlighting, or perms. The study's results were in line with previous studies that suggested that straighteners increase women's risk of hormone-related cancers.
The Carcinogens Found in Chemical Hair Straightening Products
While researchers did not identify specific brands of chemical hair straightening products believed to increase the risk of cancer, they did identify certain compounds commonly found in these products that likely contributed to the increased risk, including:
Who is Most Likely Affected?
Around 60 percent of the participants of the NIH study who reported using chemical straighteners in the past year were Black women. While researchers indicated that they did not discover any racial difference in the risk of uterine cancer due to chemical straightener use, Black women are at an increased risk because they are more likely to use these products and from a young age.
The Financial and Psychological Impacts of Uterine Cancer
In November 2022, four Black women filed a lawsuit against L'Oréal and other companies who manufacture chemical hair straightening products, alleging that the chemicals in these products caused them to develop uterine cancer or suffer other severe health effects.
Three of those women shared their experiences with the disease, including:
Intense medical treatments endured in an attempt to cure and survive the disease, including hysterectomies, chemotherapy, and even additional treatments necessary to treat the spread of cancer.
Chronic pain resulting from the treatments and the disease's progression through the body.
Expenses associated with suffering a serious illness, including the inability to work and the extraordinary treatment costs.
The emotional distress associated with the increased risk of cancer recurrence and death.
Loss of fertility. Many women diagnosed and treated for uterine cancer after regular exposure to chemical hair straightening products are within child-bearing age, some not even thirty years old at the time of their diagnosis.
An increased likelihood of developing other types of cancer. Those who have developed uterine cancer face an increased risk of colon or breast cancer.
Seeking Compensation for the Expenses and Impacts of Uterine Cancer
Beneath the vast umbrella of personal injury law are many different types of accidents and cases, including a subset for product defects called product liability. Manufacturers have a duty to ensure that the products they provide to consumers are reasonably safe when used as directed, and known risks of using the products are provided in the package label so that consumers are aware.
Three types of product defects can result in a product liability claim:
Design flaws, also known as engineering flaws, are present in the creation of the product and affect all lots of the product that feature the same design or recipe.
Manufacturing flaws occur as a result of a mishap in the manufacturing process, such as broken glass or metal tainting the lot or products manufactured at too high a temperature and suffering impacts to the quality as a result.
Packaging flaws involve the manufacturer's labeled instructions and warnings about the product. Manufacturers are required to inform consumers on the label of known risks and instruct them on the proper use of the product.
The first lawsuits filed against chemical hair straightening product manufacturers allege packaging flaws. The women say the label on these products does not mention that normal use can increase the user's risk of developing uterine fibroids or breast or uterine cancer. Although NIH researchers stress that the study did not definitively prove that hair straightening products cause cancer, the claimants and their lawyers disagree.
Other women who have developed uterine cancer after regular use of chemical hair straightening products are likely to file claims against these product manufacturers. If you have suffered harm from using these products, an experienced product liability lawyer is crucial in helping you seek the compensation you need.
Why You Need an Attorney to Assist You With Your Claim
Product liability claims are complex, particularly when against multi-billion dollar companies. These companies and their insurers can afford to hire high-powered attorneys to represent them against claims. Because of this, a claimant who has not obtained experience in the laws governing product liability claims and the claims process will be outmatched by the legal expertise of the defense. Because these claims often impact many victims, they will likely be enjoined with other claims through the formation of an MDL or a class.
Multi-district litigation (MDL) and class action lawsuits are two ways the U.S. court system avoids being overburdened by factually similar claims against a single defendant, such as a manufacturer. MDLs involve the claims being joined only for the case's early (discovery) process. All of the claimants and their legal counsel have access to the same witness testimony and evidence. After the discovery phase, all claims that have not settled will be returned to their original jurisdiction and tried separately.
Class actions involve many factually similar claims joining into a single lawsuit. A few claimants are selected to represent the class, and the trial is held based on the information provided in their claims. Class actions commonly resolve through a global settlement in which each claimant receives a portion of the settlement to resolve their claim.
Services an Attorney Can Provide For Your Claim
An experienced product liability lawyer can provide many services to assist individuals in the claims process after they've been diagnosed with cancer due to regular use of chemical hair straightening products.
These services can include:
Determining the manufacturer of the product that the claimant used.
Filing a lawsuit against the manufacturer. All personal injury lawsuits must be filed within a period called the statute of limitations set by the state where the claim is filed. Failing to file a lawsuit within the statute of limitations will generally result in losing the claimant's right to use the court process when seeking compensation.
Gathering the extensive medical evidence and documentation to show a link between the claimant's negative health impacts and use of the product.
Representing the claim throughout the court process, including at pre-trial conferences, filing motions and responses to motions, and selecting a jury.
Negotiating a settlement with the at-fault manufacturer or their insurance provider that fairly compensates the claimant for their injury's expenses and psychological impacts.
Assisting the claimant in receiving the compensation garnered through a negotiated settlement agreement or a court award.
Continued representation of the claim if the defendant appeals a court verdict.
Can You Afford to Hire an Experienced Product Liability Attorney? (Yes!)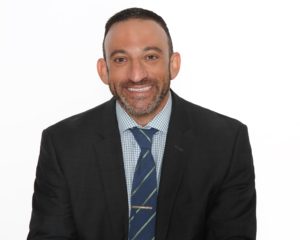 Many individuals injured due to the negligence of another party—including those injured by a manufacturer's negligence—are hesitant to hire an experienced product liability attorney to assist them with their claim. The most common reason is that they don't think they can afford an attorney, especially given the expenses and losses of the injury (or illness). However, the contingent fee billing method used by most personal injury lawyers ensures that anyone who needs legal assistance with a claim against the manufacturer of a chemical hair straightener has access to that assistance.
Here is how the contingent fee billing method works:
After having a free case evaluation with an attorney, if you and the attorney decide to work together, you will be asked to sign a contingent fee agreement. This legally binding agreement outlines the services your attorney and their firm will provide and designates a percentage of the compensation received for your claim as payment for the legal team's services.
Unlike other attorneys who work on legal matters outside personal injury, product liability lawyers do not require a retainer. They can begin working on your case immediately without waiting for an upfront investment. Likewise, while other types of lawyers bill their clients by the hour, you will not receive bills for service from your attorney during the claims process. Work can continue without worrying about staying current on payments.
At the conclusion of the claim, your personal injury attorney will receive the proceeds of your negotiated settlement or award on your behalf. They will deposit this money in a trust. From that trust, they will satisfy any medical liens placed on the award by health insurance or healthcare providers. They will also withdraw the agreed-upon percentage for their payment. You will sign some documents to finalize the case, and they will release the remainder of the proceeds to you.
Were you a regular user of chemical hair straightening products and have been diagnosed with uterine cancer? Contact an experienced product liability attorney to learn more about your legal options. Get a free case evaluation and begin your path to financial recovery.