Florida Accidents Caused by Brake Checking
Aggressive drivers are common on the roadways across Florida. You may encounter a reckless and dangerous driver on your neighborhood roads or traveling along the turnpike or highway. Drivers engaging in road rage or aggression behind the wheel of a vehicle may take extreme actions against others near them.
One common tactic used by aggressive drivers is brake checking. Brake checking is sudden and can cause an accident with one or multiple vehicles. If you are a victim of another driver's brake checking in Florida, you may seek compensation for your damages through an insurance claim or lawsuit.
What Is Brake Checking?
Brake checking is a dangerous maneuver in which a driver ahead of you slams on the brakes suddenly and without warning to intimidate you or cause a crash. The act of brake checking when in moving traffic is not only reckless but can result in serious or deadly injuries to the parties involved.
There is no universal reason why another driver may brake check you or another driver on the road. The reality is that brake checking is dangerous for you and the individual engaging in the behavior as they are also at risk of impact. Whether it is because the other driver feels a vehicle is following too closely, is honking, or another reason, brake checking can cause significant damage to all parties involved.
Is Brake Checking Against the Law in Florida?
Although Florida law does not have specific statutory language referring to the act of brake checking, traffic laws are in place to prevent reckless driving. For example, a law enforcement officer has discretion under Florida's driving laws to issue a citation to a driver engaging in road rage behaviors such as brake checking.
Florida statute defines reckless driving as any time a driver engages in behaviors disregarding people's or property's safety. The language gives authority to the police to take action when an individual exhibits this behavior on the roadways. When a driver brake checks, they knowingly put the driver and other road travelers behind them at risk of injury and damage to their vehicles.
How Can You Prove if Another Driver Brake Checks You?
One of the most difficult aspects of a brake checking case is proving that the driver ahead of you engaged in this behavior which in turn led to the accident. Brake checking is sinister because it can catch the driver behind off guard and set off a chain reaction accident involving multiple vehicles. The legal issues that arise from a brake checking incident that leads to an accident are complex. Having an attorney help you through the aftermath of this messy and chaotic incident can help you navigate this complex claim.
To seek damages for economic and noneconomic losses arising from a motor vehicle accident in Florida, a plaintiff must show that the defendant acted negligently. To prove negligence, you must have evidence of each element. Evidence can include photographs, videos, police reports, and witness statements.
The elements necessary to prove negligence in Florida include:
The defendant owed you a duty of care. Proving a duty of care is straightforward in a car accident case, as all drivers owe a duty of care to operate their vehicle in a manner that does not cause harm or danger to others.
Through their actions, they breached the duty of care they owed you. In a brake checking incident, the driver of another vehicle is engaging in an act that is likely to cause damage and injuries.
You sustained damage. Damage to your vehicle and injuries you sustain are evidence of harm. You cannot pursue a claim for damages if you do not have losses. A brake checking incident that does not result in an accident is not likely a sufficient basis for an insurance claim or case if there are no injuries or property damage.
The damage resulted from the breach of the defendant's duty of care. If your harm occurs because of the brake checking incident, this is likely sufficient to show causation of the defendant's actions and your damages.
Liability for Rear-End Collisions in Florida
Typically when a rear-end collision occurs, the driver in the rear vehicle is usually liable for the accident and damages that result. The rationale for this common outcome is that a driver should always travel with sufficient space to allow for a sudden stop should an obstacle or event happen ahead of them on the roadways.
Brake checking, however, creates a unique circumstance. For example, it may occur that even if you are driving with sufficient space and a driver suddenly jumps ahead of you and slams on the brakes; it can become unavoidable to hit their vehicle.
When another driver purposefully and recklessly hits the brakes to provoke a collision, they may be to blame for the accident and your injuries. Furthermore, it is not uncommon that when a rear-end crash occurs, the cars behind you may fail to stop in time and strike your vehicle from behind. This can add an additional party that may be liable for the accident and damages that occur.
Is the Other Driver Liable for Your Damages in a Brake Checking Accident?
Insurance companies are not likely to accept a brake checking claim at its face. You may need the help of an attorney to gather evidence to prove that the other's drivers actions contributed to the crash. If you prove that the other driver intentionally brake checked you, they may be liable for your damages and injuries.
Liability surrounding brake checking accidents can be complex and more complicated with more vehicles and parties involved in the claim. A Florida car accident attorney can help you sort through the confusion and narrow down who may be liable and what insurance companies you may be eligible to pursue compensation through. In some cases, your insurer may be responsible for payment of certain losses relating to the brake checking accident.
How Much Compensation May You Seek in a Florida Brake Checking Case?
The amount of money you can seek through an insurance claim for a brake checking accident depends on various factors. The insurance coverage that applies to the accident, the severity of the damage and injuries, and the determination of fault can all play a role in the compensation the insurer may offer you through a settlement.
A car accident attorney can help you estimate the damages you incur after a brake checking collision and go over what you can expect regarding recovery and the types of damages available.
Examples of damages you may be eligible to pursue in an accident claim include:
Medical treatment expenses
Loss of your income due to the accident and your injuries
Rental expenses
Repair costs for your vehicle
How Do Insurance Companies Typically Handle Brake Checking Claims?
An insurer in a brake checking accident will likely try to find that the rear driver is liable to reduce their liability to pay for additional damages. Seek the help of a car accident attorney as soon as an accident occurs and before you speak with an insurer.
If evidence supports your assertion that the other driver intentionally slammed their brakes to cause an accident, you can present this to the insurance company for consideration. Additionally, while an insurance claim is ultimately how most car accident claims resolve, there might be cases where a lawsuit is appropriate and necessary.
If an insurance company denies a claim or a brake checking accident or tries to offer you a lowball settlement, contact an attorney to discuss your options.
What Should You Do if Another Driver Brake Checks You and Causes an Accident?
If you find yourself in the unfortunate circumstance of a brake checking accident, take proactive action to protect your legal rights. It is likely that the other driver will deny intentionally brake checking you and will try to contradict your version of the events. The quicker you act to get medical attention and the legal support you need, the sooner you can file a claim for your losses.
Go to a Doctor and Follow Their Advice
After an accident, your body may be under immense stress, resulting in injuries. While speed, size of the vehicle, and the location of impact can all influence the severity of your injuries, even a rear-end collision such as a brake checking accident can cause serious injuries.
You are at high risk of injury if your airbags deployed. While airbags are life-saving safety features, they can cause painful injuries to the face, neck, and upper extremities. After a brake checking accident, visit a doctor and follow through with your treatment plan as your provider prescribes. Getting medical attention and doing your part to reach maximum recovery is vital as part of an insurance claim for injuries and effects from the crash.
Gather All the Evidence You Can
It is not easy to prove the other driver is at fault in a brake checking crash. It can become a case of contradicting versions of the events leading to the crash. However, if you have evidence of the driver's intentional and negligent actions, it can help your case.
Videos or statements by witnesses, whether in your vehicle or the surrounding area, can help you prove that the driver acted in a manner that caused harm to property and individuals. Police reports and statements made by the parties involved, including the driver engaging in brake checking, can also provide valuable insight into the crash. A driver may make a comment to an officer or other party that admits wrongdoing. Collect all evidence, including videos, photographs, and witness information, to help your attorney investigate the accident.
Remember that you must prove your damages as part of an insurance claim for a brake checking accident. Gathering medical records, bills, proof of missed work, car repairs, and other damages can help your lawyer determine the maximum losses possible in your case.
Call a Car Accident Lawyer Immediately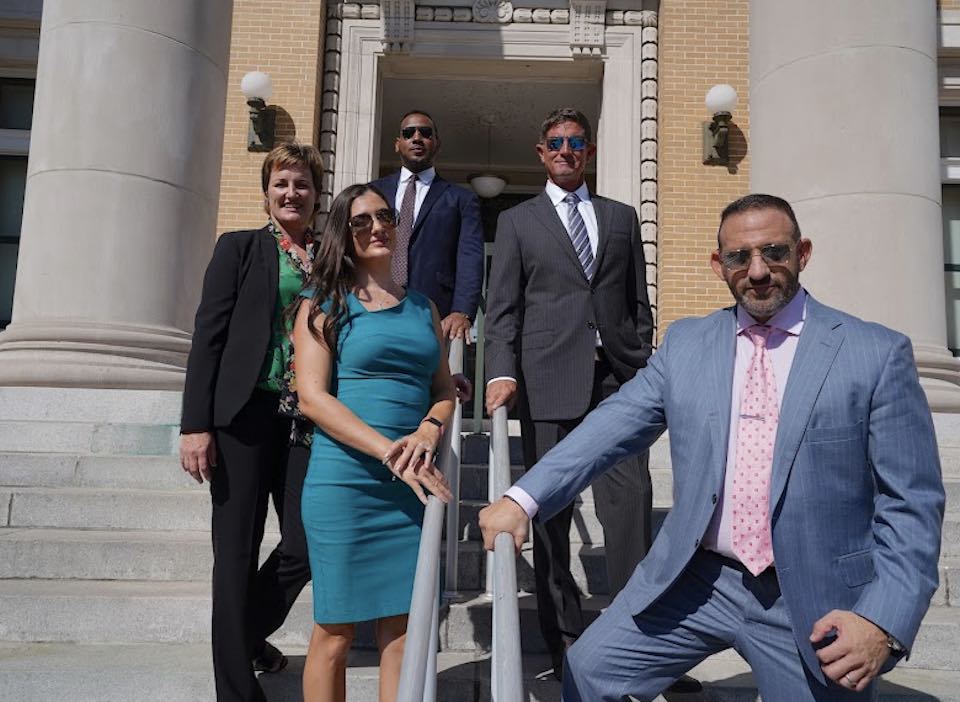 If you are in a car accident caused by brake checking, hire a car accident lawyer as soon as possible. They can help you handle the insurance company to seek the compensation you need to cover your losses after the crash.
Whether you pursue a claim with the other driver's insurance company or your own, the insurance companies will likely challenge their liability and the compensation available to you. A car accident attorney can represent your interests, communicate with the insurers on your behalf, investigate the accident, and attempt to negotiate the best possible settlement to cover your damages.
Car accident lawyers often offer free evaluations to car accident victims. This free opportunity allows you to ask questions and allows a lawyer to analyze your case and determine whether they can fight for compensation on your behalf. Brake checking that causes an accident can leave you frustrated and suffering painful injuries and costly damages. Contact a car accident lawyer to review your legal options and begin your claim for compensation.
Dolman Law Group Accident Injury Lawyers, PA 
800 N Belcher Rd
Clearwater, FL 33765
(727) 451-6900