Pembroke Pines Injury Attorneys
Unintentional injuries happen in Pembroke Pines every day—in car accidents on Pines Boulevard, falls at restaurants and shopping centers off Flamingo Road, and countless other incidents around the city. Many of those mishaps result from the dangerous, careless actions of someone other than the injured victim.
Dolman Law Group Accident Injury Lawyers, PA can help those victims obtain financial compensation for their losses. We are an award-winning personal injury law firm serving clients throughout South Florida, including in Pembroke Pines and the greater area around it. Contact our Pembroke Pines personal injury lawyers to learn about your rights if you or someone you love got hurt in a preventable accident or incident.
Table of Contents
We Get Results in Personal Injury Cases
Injured individuals hire Dolman Law Group Accident Injury Lawyers, PA to get the money to pay for medical care, unplanned expenses, and other losses due to a preventable accident.
Although we cannot guarantee success for our clients, we take pride in our sterling track record of top-dollar results in personal injury cases, which include:
$5 million for a client who suffered burns in a car accident;
$3.85 million for a victim of a semi-truck accident who suffered a brain injury;
$1 million for a motorcyclist who suffered a traumatic brain injury in a crash;
$300,000 for a client who fell in a restaurant parking lot and sustained injuries;
You may have the right to receive similar compensation for the injuries you sustained in a preventable accident in Pembroke Pines. Contact our team today to learn more.
Your Rights After a Personal Injury in Pembroke Pines
Florida law protects you when someone else's wrongful actions inflict harm. Generally, you have the right to receive compensation from anyone whose careless, reckless, or intentional conduct leaves you injured. The law may also entitle you to obtain compensation from other parties with legal obligations to answer for the at-fault party's wrongs.
At Dolman Law Group Accident Injury Lawyers, PA, our job is to get clients like you the money you need to recover and rebuild after a personal injury.
Although every case we handle differs, we can often secure compensation to help our clients pay for:
Medical care needed to heal from injuries or to treat related health complications;
Expenses resulting directly from the accident and the injuries our clients suffered;
Lost wages from missing work and the value of vacation and sick leave used;
Future income lost due to a disability; and
Physical pain, emotional suffering, inconvenience, and loss of quality of life.
In some cases, we can also convince a Broward County or federal court to award injured individuals like you punitive damages, which punish an at-fault party's intentional misconduct or gross negligence.
Contact the team at Dolman Law Group Accident Injury Lawyers, PA today to learn about the potential compensation you might have the right to demand after suffering a personal injury in Pembroke Pines.
Contact a Pembroke Pines Personal Injury Lawyer Today
You have potentially valuable rights to receive compensation for your injuries. Dolman Law Group Accident Injury Lawyers, PA knows how to get you paid. Contact us today for a free consultation with a knowledgeable legal professional to explore your rights and options.
Types of Personal Injury Cases We Handle
Dolman Law Group Accident Injury Lawyers, PA is a full-service personal injury law firm. We fight to win compensation for victims of many accidents and incidents, including those listed below. But no matter how you suffered injuries in Pembroke Pines—even if you don't see what happened to you described here— we invite you to contact us and learn about how we can help you secure payment for your injuries.
Car Accidents
According to Florida Highway Safety and Motor Vehicles (FLHSMV), more than 41,000 motor vehicle crashes happened in Broward County in one recent year. Most of those involved passenger cars, and more than half resulted in injuries or fatalities.
As reflected in data collected by Signal4 Analytics, in Pembroke Pines, the highest concentrations of car accidents happened on I-75 or along Pines Boulevard.
At Dolman Law Group Accident Injury Lawyers, PA, we have years of experience fighting to hold the parties at fault for car accidents accountable to injured victims. Car accident cases represent a significant portion of our law practice, making us one of South Florida's most well-respected and successful car accident injury firms.
Truck Accidents
Several thousand truck accidents happen in Broward County annually, according to Signal4 Analytics. Many result in severe or fatal injuries, especially when the crash involves a tractor-trailer, large box truck, or heavy construction vehicle.
At Dolman Law Group Accident Injury Lawyers, PA, our team understands the complexities of investigating and pursuing damages for a large truck accident. We have the skills and resources to dig into the facts, identify the parties with a legal liability to injured victims, and hold them accountable for the widespread destruction and disruption a truck crash can cause.
Motorcycle Accidents
Bikers in Pembroke Pines have the right under Florida law to use area roads the same as any other motorist. But as anyone who regularly rides in the Pines knows, the danger of an accident due to someone else's carelessness remains ever-present. According to FLHSMV, 703 motorcycle crashes occurred in Broward County in a recent year, taking the lives of 39 riders and injuring most others.
The Dolman Law Group Accident Injury Lawyers, PA team fights for bikers' rights to the safe use of area roads. We go the distance to hold careless drivers and others accountable for putting riders in harm's way.
Pedestrian Accidents
Crossing a busy intersection or taking a stroll on a winding neighborhood street in Pembroke Pines should never endanger your life or health. But drivers here and throughout south Florida too often fail to exercise reasonable caution around pedestrians. FLHSMV data reflect that more than 1,000 pedestrian crashes happened in our area in one recent year, killing 76 innocent victims and severely injuring many more.
At Dolman Law Group Accident Injury Lawyers, PA, we believe in the principle that all pedestrian accidents are preventable and that injured pedestrians are rarely at-fault. We fight to get money for individuals who suffered injuries when a vehicle struck them and for families of victims tragically killed in pedestrian accidents.
Bicycle Accidents
Pembroke Pines residents, young and old, enjoy riding bikes for fun, exercise, and to get around. But though we tend to think of our streets as relatively safe, bicycle accidents happen with distressing regularity. FLHSMV reported more than 700 bicycle crashes involving motor vehicles in Broward County over a recent 12-month period, which led to 17 deaths and numerous devastating injuries.
We believe bicycle crashes, like pedestrian accidents, should never happen on the streets of Pembroke Pines. In our experience at Dolman Law Group Accident Injury Lawyers, PA, bike accidents that cause death or injury to a rider most often occur because of someone else's negligent or intentional actions. We advocate tirelessly to get compensation for the victims and their families.
Falls and Other Mishaps on Someone Else's Property
Commercial, residential, and public property owners in Pembroke Pines owe you a duty to keep you safe from harm when you visit their premises. If an unreasonably dangerous property hazard that someone should have fixed or warned you about causes you to fall or otherwise suffer an injury, you likely have the right to demand compensation.
At Dolman Law Group Accident Injury Lawyers, PA, we hold property owners and others accountable for endangering the lives and health of their customers, tenants, and guests. Our team can secure payment for injuries suffered in, for example, falls, animal attacks, electrocutions, poisonings, and fires.
Dangerous Products
We trust in the safety and quality of the medicines we take and the household goods we use every day. But manufacturers don't always deserve the faith we put in their products. Numerous widely used consumer and industrial products are suspected of causing severe health complications that put individuals at risk of permanent injury or death.
Dolman Law Group Accident Injury Lawyers, PA possess the know-how and resources to hold manufacturers and distributors accountable for the harm done by their defective products.
Our team has the skill and experience to represent clients harmed by defective products such as:
Medical Malpractice
No one who goes to a doctor or other healthcare professional in Pembroke Pines expects their health to worsen. But it happens, and more often than you might think. Medical errors, lapses in judgment, and outright recklessness too often lead to patients sustaining physical injuries, developing preventable health problems, or suffering from untreated conditions.
Dolman Law Group Accident Injury Lawyers, PA represents patients who suffer harm at the hands of careless medical professionals and families of patients who died because they received substandard care. We encourage you to contact us today if you or someone you love experienced an adverse health outcome after receiving care from a doctor, nurse, therapist, pharmacist, or other healthcare providers in Pembroke Pines.
How We Help Personal Injury Victims Like You
Hiring Dolman Law Group Accident Injury Lawyers, PA to handle your personal injury case means having a team of award-winning advocates in your corner. Our attorneys and legal professionals commit their careers to investigating, planning, pursuing, and winning claims for compensation on behalf of personal injury victims like you.
The steps we may take on behalf of our clients vary based on our clients' individual needs and priorities. But our team possesses the wherewithal to handle any task necessary in securing maximum compensation for an injured individual or grieving family.
We can:
Investigate the circumstances of an accident or incident in Pembroke Pines that resulted in a personal injury;
Identify all individuals, businesses, entities, and organizations who may have legal and financial liability to our injured client;
Answer our clients' questions about their rights and options for pursuing compensation;
Advise our clients about how to make important decisions that may affect their health, future, or livelihood.
Plan a strategy for securing the maximum payment for our client from the liable parties and their insurers;
Prepare, file, and pursue claims for money damages on our clients' behalf, often through insurance demands and formal lawsuits;
Protect and advance our clients' rights in dealings with insurance companies, official investigators, and the media;
Negotiate with at-fault parties, their lawyers, and insurance representatives to achieve favorable settlements for our clients whenever possible;
Appear in court to fight for our client's rights and to prove their claims to a judge and jury at trial;
Collect money due to our clients through settlements, judgments, or jury awards.
<video playsinline="" controls="" class="video"><source src="https://www.dolmanlaw.com/wp-content/uploads/2022/02/Mathew-Embed.mp4" type="video/mp4"></video>
You Only Pay Us if We Win for You
At Dolman Law Group Accident Injury Lawyers, PA, we understand the financial strain you face in the wake of a personal injury. Never worry about the expense of hiring a lawyer. We make sure you don't need to.
We offer a free consultation to anyone in Pembroke Pines who has suffered an injury or loss because of someone else's wrongful actions. This meeting with a knowledgeable legal professional is free-of-charge even if you decide not to hire us.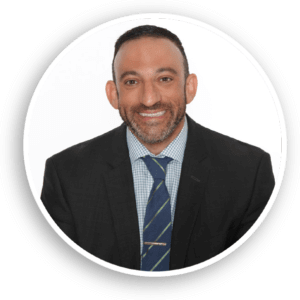 We also represent our clients on a contingent fee basis. That means that we do not charge you fees in advance or bill you by the hour for our work. You take no financial risk in hiring us to pursue damages for your injury. Instead, we only collect a fee in your case if we win for you and deliver results.
Contact a Pembroke Pines Personal Injury Attorney Today
Contact us at Dolman Law Group Accident Injury Lawyers, PA today at (727) 451-6900 to begin exploring your rights to compensation for the personal injuries you sustained in Pembroke Pines.